Looking for a floral fragrance? Like the pink rosy Delina? Stay right here, as I'll be revealing 11 floral fragrances that are Delina Perfume Dupe. As a great hoarder of perfumes, I keep on trying numerous scents. From premium to local fragrances, viral to underrated, I smell everywhere without missing out on any perfume.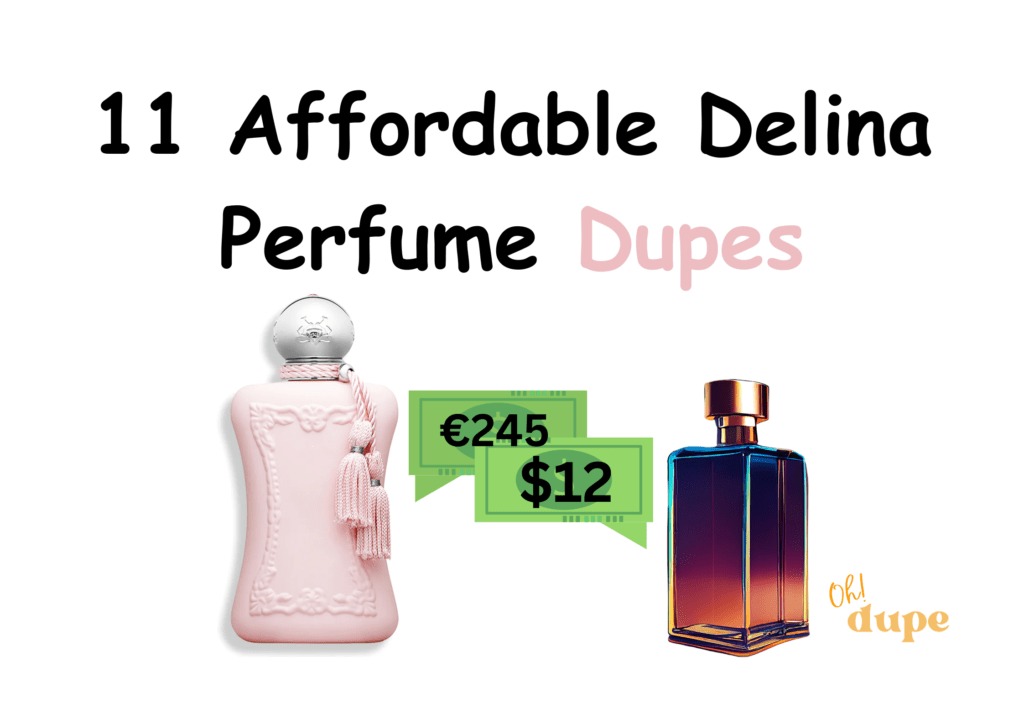 Lately, I came across an expensive rose perfume: Delina by Eau de Marly. I was flattered by its flowery scent description and decided to try it. I would describe it as a tangy lychee cocktail with parts of rose sherbet. Hints of Vanilla, Musk, and Cashmere deepen the scent and create a sensual and pleasant vibe. However, its sky-high price makes it financially inaccessible for most people; hence, they seek affordable alternatives. After in-depth research and fragrance tests, I have carefully curated a list of 11 products for you to choose from.
Delina Perfume Dupe | The Top Picks!
Choosing a fragrance without experiencing it can be tedious but not impossible. You can find your signature scent in the comfort of your home. You just need to follow a few steps and wait for your order!
Research
I always emphasize the importance of research while buying any product. It helps us know better and, thus, buy better. If we haphazardly keep adding products to our cart, we might fall prey to the marketing gigs and lose serious money. Hence, basic research is the first step to making any purchase, online or offline. In the case of perfumes, you must be clear about your preferred fragrance family, mood and vibe, and the occasion. Ensure you know if you are sensitive to any scent note.
Pay attention to your previous perfume
To have clarity, find what you like by spraying your current perfume. Note how it makes you feel, and observe the opening notes and fragrance that lingers on your skin. Doing this can help you narrow your preference and match it with the scent description. And if you are exploring a new fragrance, you can skip this step.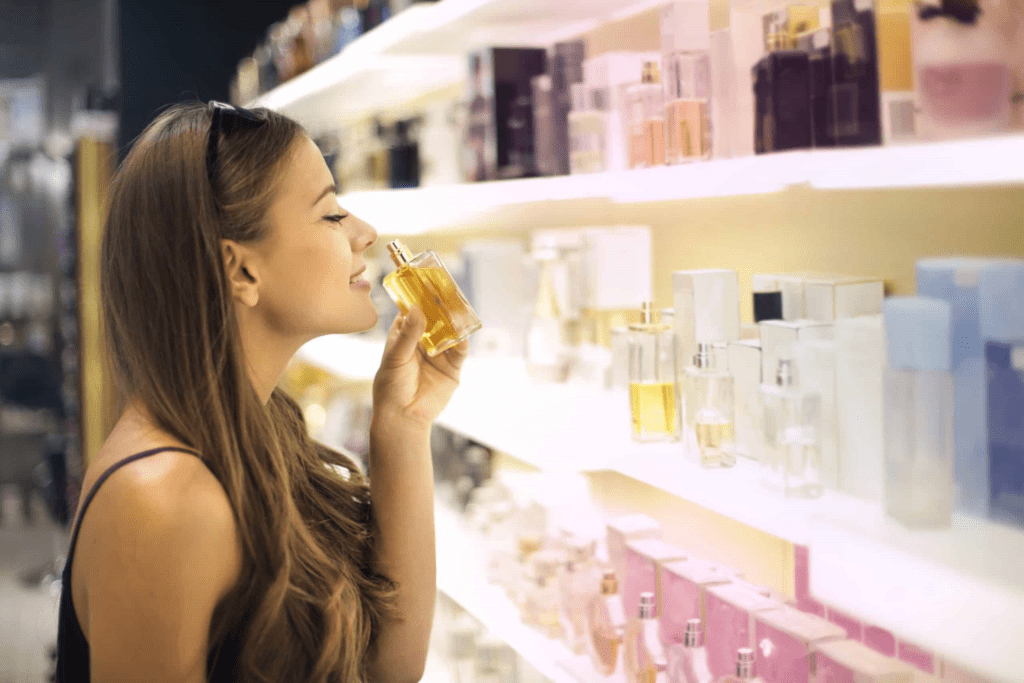 Validation is important
Drawbacks in the case of scents are subjective. For this reason, I urge you to read website reviews and refer to user experiences. You know more about a particular perfume when you refer to descriptions written by real people.
Dive deeper
After filtering out, you finally select a perfume. Now check its longevity and sillage. You can again move on to trusted web blogs and customer reviews for these. Also, see if it is a good value for the price. If you buy for the first time, try the smallest version first.
Returning to the reasonable substitutes of the Delina by Eau de Marly, hop on and find your favorite Delina Perfume Dupe.
The first Delina Perfume Dupe is from Montagne Parfums. Scentcrafted in New York City, the brand is known for its inspirational scents from luxury brands. Montagne crafts their version of an iconic perfume and sells them at affordable rates. One of the best versions by the brand is the Pink Rose. It is like a splash of rosewater along with fruits and incense—the ultimate definition of femininity and purity at its best.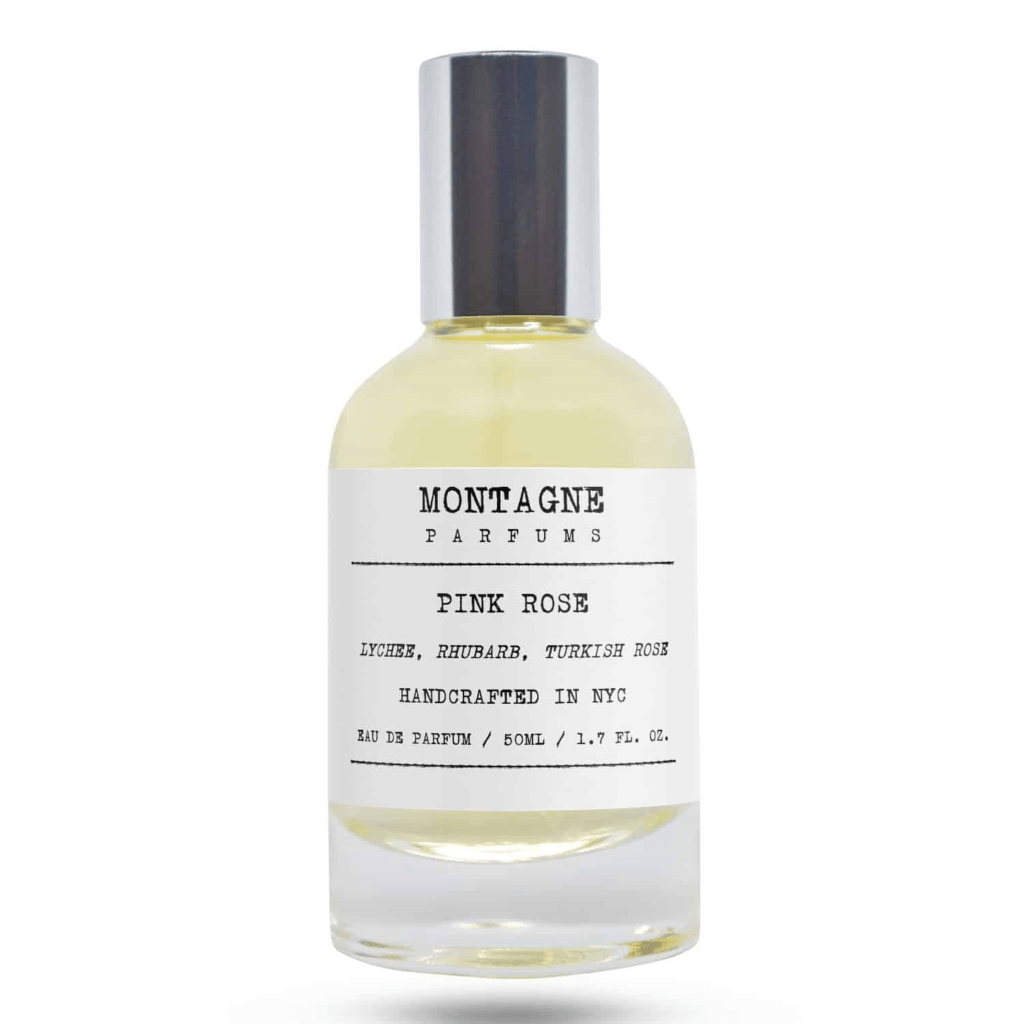 Scent Notes
Since Delina heavily inspires the concoction, the notes are the same.
Key Notes: Bergamot, Lychee, Nutmeg and Rhubarb
Heart Notes: Vetiver, Cedarwood, Turkish rose, Incense
Base Notes: Musks, Cashmeran, Vanilla.
Pros
Soft, alluring, and feminine
It can be worn by men too
Strong sillage
No weird plastic-y smell
100% phthalates free
Long-lasting
Cons
If the Rhubarb in Delina bothers you, you can get your hands on the Infini Rose by Maison Alhambra. Two days ago, when I talked about the Black Opiume Parfum Femme Dupe, I mentioned a product from this brand. As you spray the Infini Rose, it smells spicy at first but then settles down and becomes sweet and rosy.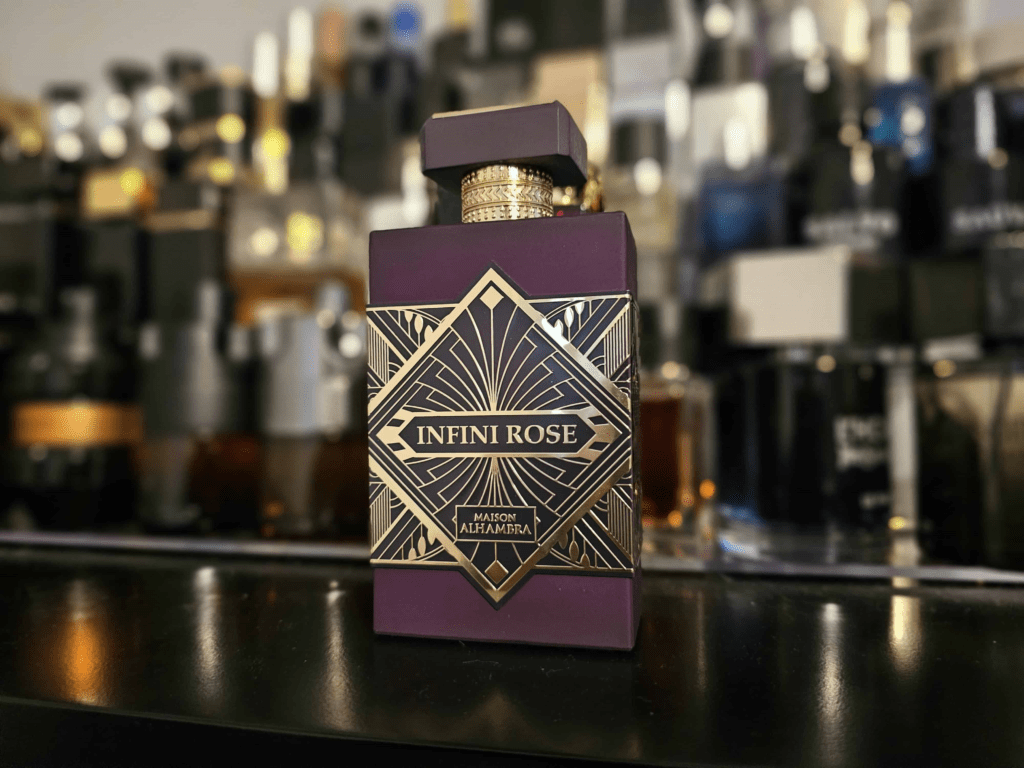 Scent notes
Key Notes: Bergamot, Pink Pepper and Hedoine
Heart Notes: Bulgarian Rose, Turkish Rose, and Egyptian Jasmine
Base Notes: Madagascar Vanilla and Amber
Pros
An amber floral fragrance
Soft spicy, and powdery
Unisex
Long-lasting
Syrupy rose and sugary sweet
Intense and deep
Cons
It may be strong and overpowering.
The iconic star-shaped bottle depicts the charm of a daring woman. Described as the fragrance of Super Femininity, it idolizes bold and inspiring women. Launched in 2020, it has become one of the most popular fragrances online. The fruity floral scent with hints of Oud and Spicy notes is perfect for female hustlers and all modern women.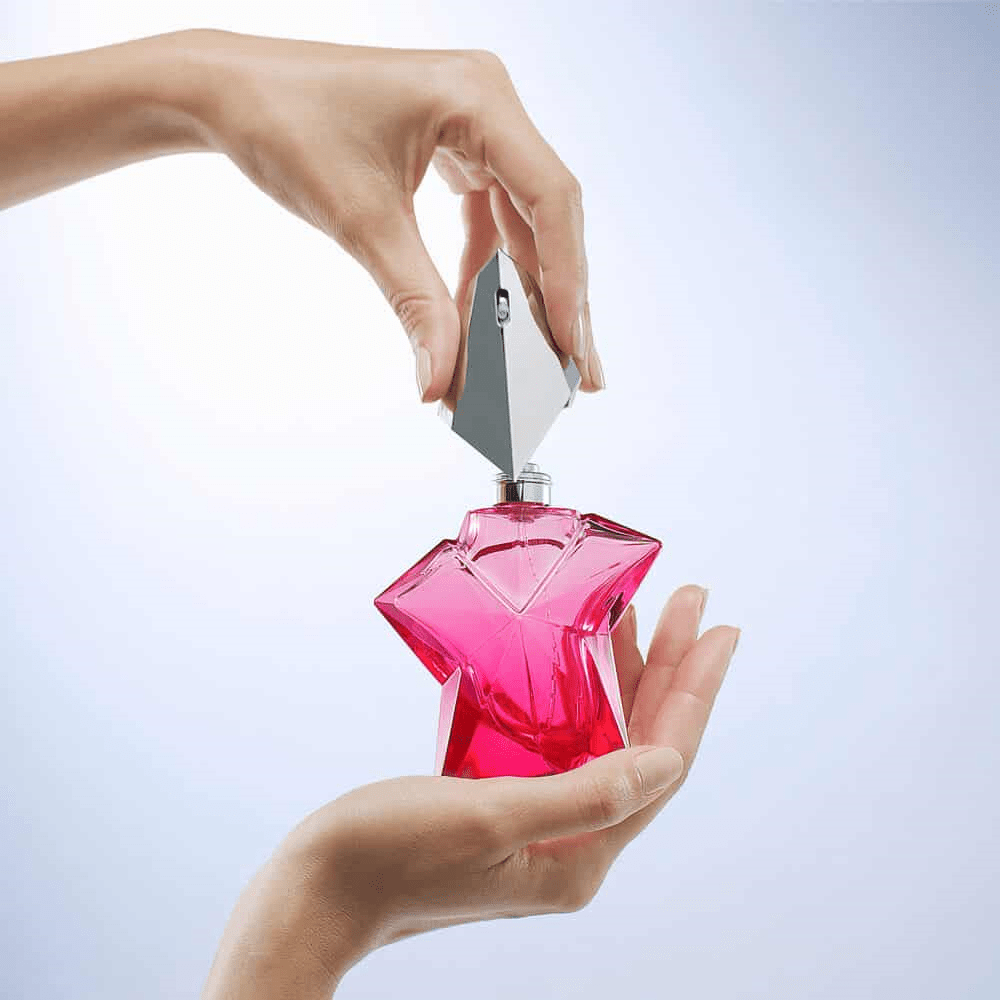 Scents Notes
Key Notes: Raspberry and Lychee
Heart Notes: Damask Rose
Base Notes: Akigalawood and Benzoin
Pros
An irresistible and daring scent
Youthful yet mature
Long Lasting and strong sillage
Sophisticated scent
A unique blend of scent notes
Sustainable and Refillable
Cons
The sweet raspberry may be overwhelming.
Launched in 2021, this red stiletto bottle is a floral fruity fragrance and a viral Delina Perfume Dupe. The stunning red currant and lychee blend slowly reveals the seductive rose scent. It is a youthful, joyful, modern version of vintage powder suede rose.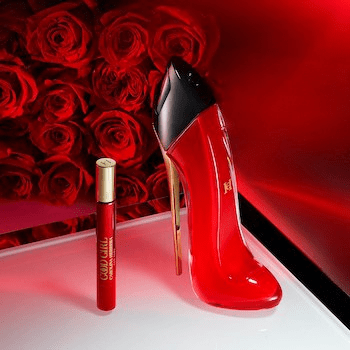 Scent Notes
Key Notes: Red Currant and Lychee
Heart Notes: Rose and Lily
Base Notes: Vanilla Bourbon and Vetiver
Pros
A floral fruity amber scent
Unique bottle design
Captivating and joyful
Symbol of passion, sophistication, and beauty
Long-wearing
Cons
The heavy rose scent may be unbearable for some.
While exploring the Zara fragrance range, I found affordable alternatives to many viral expensive ones like YSL'S Black Opium and Delina Perfume. Introduced in 2021, the simple powdery rose musky scent is soft and beautiful, perfect for summer day outs.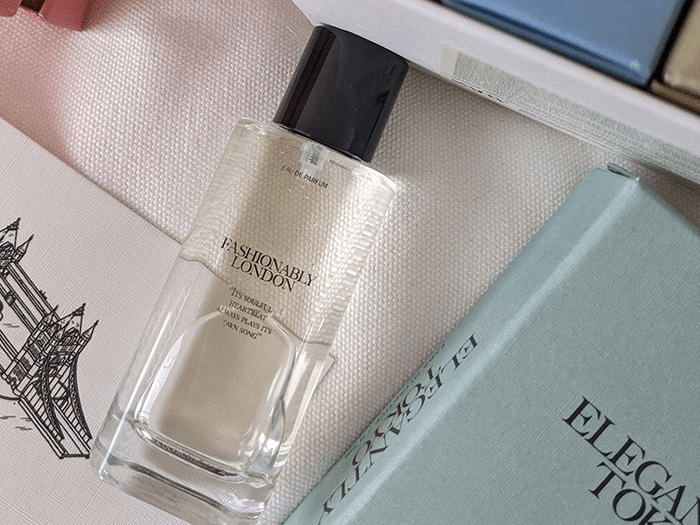 Scent Notes
Key Note: Bergamot
Heart Note: Rose
Base Note: Musk
Pros
A soft musky scent with a touch of fresh roses
Strong sillage
The mysterious and dark vibe
Fresh and elegant
Long-wearing
Cons
A lot of mixed reviews online.
Many brands have mimicked the iconic Delina and come up with their versions. One of those is the irresistible Inner Beauty that promises to give you a delightful Delina-ic experience without spending a lot. Channels your inner romanticism and reincarnates your long-lost emotions of love and passion.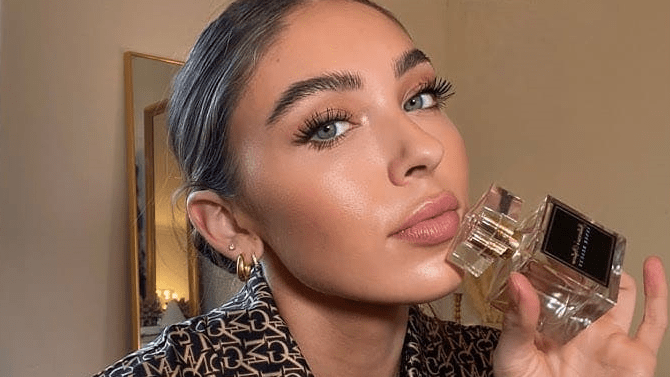 Scent Notes
Key Notes: Rhubarb, Bergamot, Lychee, and Nutmeg
Heart Notes: Vanilla, Damascan Rose, Suede and Peony
Base Notes: Cedar, Cashmere, and Vetiver
Pros
Ultra-balanced floral and fruity fragrance
Enigmatic and irresistible
Elegant and luxurious
Cons
The perfume has scanty reviews online.
The fragrance expresses the intense emotions of love, passion, and comfort and romanticizes the dreamy first kiss. The unique blend of sweet, spicy, and flowery notes is perfect for a date night, especially if you have guessed a confession or a proposal. The perfume is the absolute choice of anyone who is cheerfully chic and effortlessly stylish.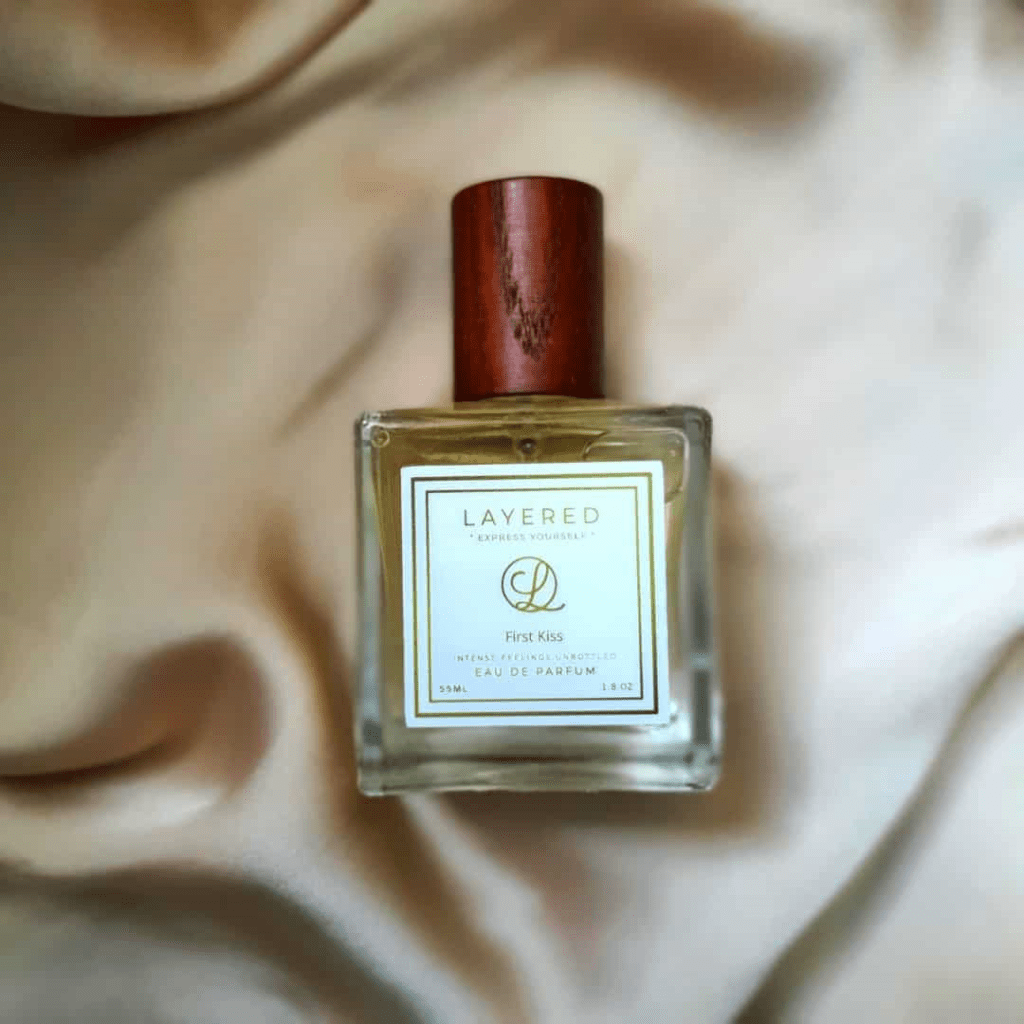 Scent Notes
Key Notes: Lychee and Rhubarb
Heart Notes: Turkish Rose, Peony, and Sweet Vanilla
Base Notes: Cedar, Vetiver, Cashmere, and Musk
Pros
Sensual and sweet
A blend of fruity and floral notes
Alluring and enchanting
Versatile and flexible
Long-lasting
Cons
The perfume is strong and sharp.
Launched in 2019, Peony and Peppercorn is an Amber Floral unisex fragrance. So if you are into subtle rose colognes that could be sweeter, this is the one for you. It is very fresh and soft, perfect for spring sunsets.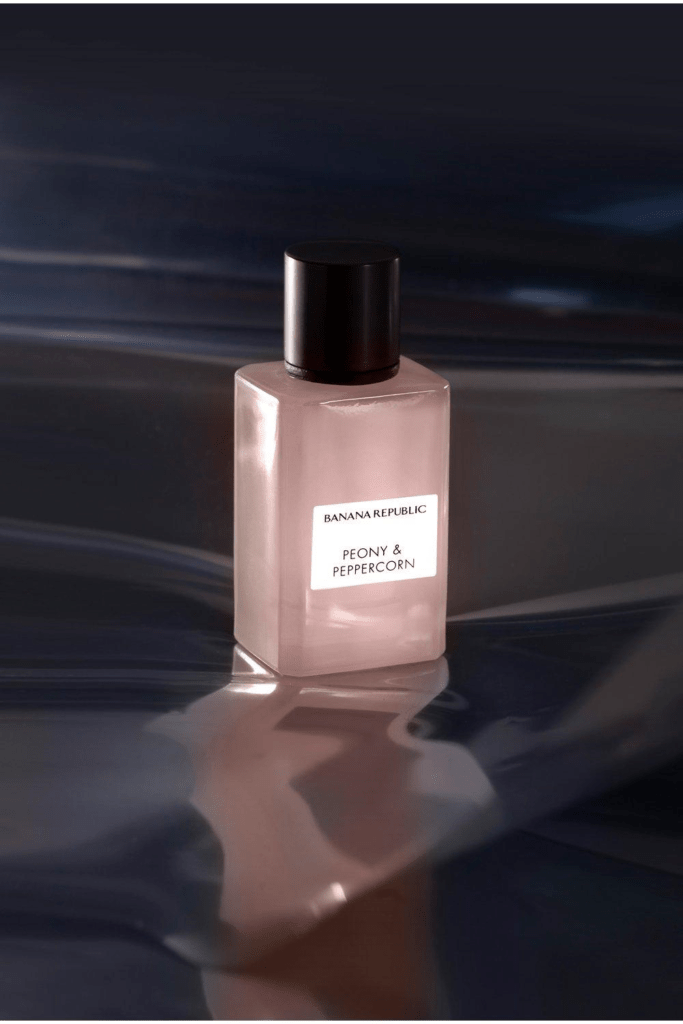 Scent Notes
Key Notes: Pink Pepper and Bergamot
Heart Notes: Pink Peony, Rose, and Plum
Base Notes: Musk and Cashmere
Pros
A fresh, clean scent
Unisex rose musky cologne
Sensual and sparkly
Pleasant and Pretty
Intimate sillage
Cons
As I told you, I cross the borders virtually and find premium quality dupes for my beloved readers. While exploring, I found this incredible Japanese brand whose L'Eau d'Issey Rose and Rose is an excellent Delina Perfume Dupe. It is a sweet, fruity floral scent that pictures women's flirtatious and playful side.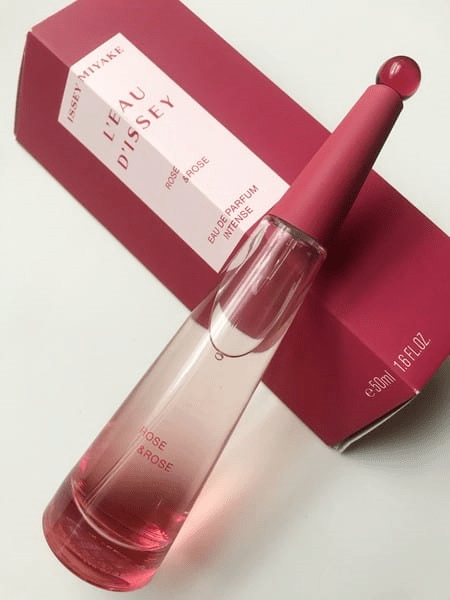 Scent Notes
Key Notes: Raspberry, Pear, and Pink Pepper
Heart Notes: Bulgarian Rose, Rose, and Osmanthus
Base Notes: Cashmere, Amber, and Patchouli
Pros
A sweet, clean, and feminine perfume
A unique juicy rose musky scent
Youthful and fresh
Long-lasting
Cons
The fruity notes overpower the florals.
Lady Diana is another Delina Inspired Perfume that is pretty much affordable. A staple GRWM on a date scent, the fragrance is delicious and addictive. A sweeter and intoxicating version of Delina, it embodies the confidence and elegance of a modern woman.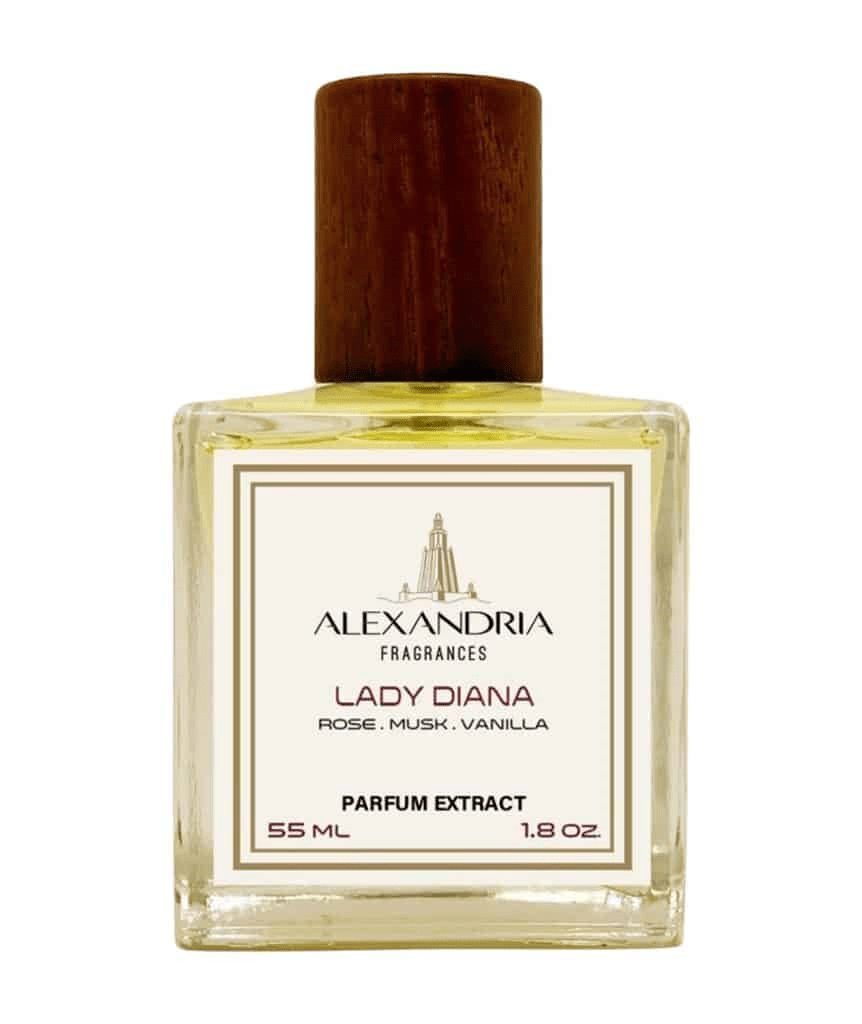 Scent Notes
The fragrance contains hints of Lychee, Turkish Rose, Musk, Cashmere, Vanilla, Bergamot, and Incense Nutmeg.
Pros
A sensual, elegant fragrance
Enticing and alluring
Soft yet seductive
Embodies confidence and sophistication
Long-wearing
Cons
The last Delina Perfume Dupe is from CA Perfumes. They are a straightforward essential oil and fragrance brand that mimics the premium perfumes from famous brands. They do not market it as their own, yet are crystal clear about their "inspirations" and copyright claims. I agree with their "no one smells the brand" perfume philosophy.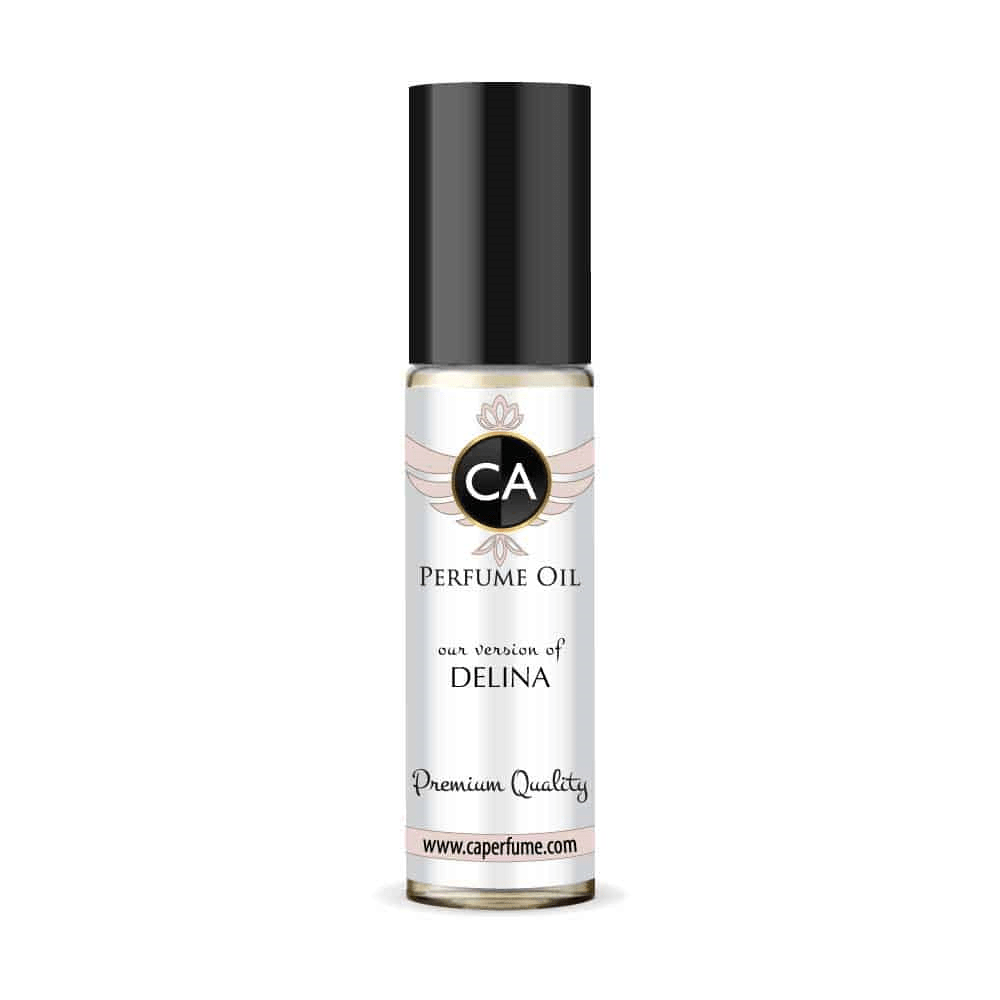 Scent Notes
Key Notes: Rhubarb, Bergamot and Lychee
Heart Notes: Turkish Rose, Peony, and Vanilla
Base Notes: Cashmere, Musk, and Vetiver
Pros
A cost-effective version of Delina Perfume
Long-wearing
Portable perfume oil
CA Perfumes terminates Brand Tax
Cons
A lot of mixed reviews online.
YOUniquely Yours | Delina Perfume Dupe
Frequently Asked Questions | Delina Perfume Dupe
What does Delina smell like?
Delina by Eau de Marly is a sweet, sensual rose fragrance with fruit notes and a wood base. The intoxicating and addictive scent with the tart freshness of Peony is the ultimate smell of modern and elegant women.
What are the notes of Delina Perfume?
The opening notes of the Delina Perfume are Rhubarb, Lychee, and Bergamot Essence, with Turkish Rose, Peony, and Vanilla at the heart and rest with Cashemeran, Musk, and Vetiver at the base.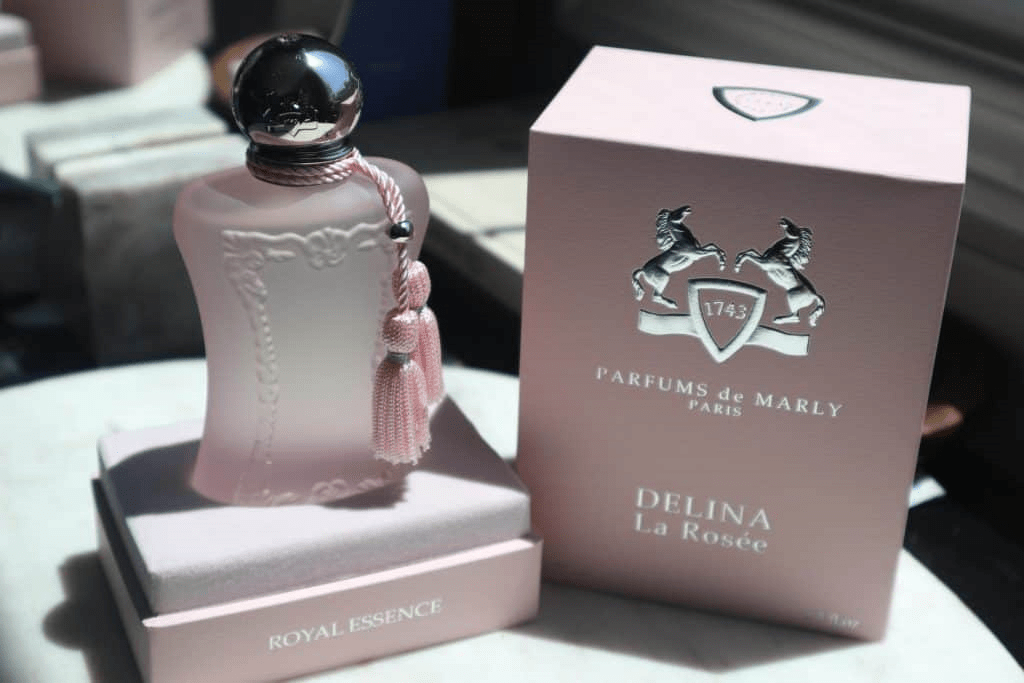 Is Delina worth the money?
One of the most expensive fragrances, Delina by Eau de Marly, is worth your heavy dollars. If you are into specific fragrances and are a rose lover, this is undeniably the one for you. Its longevity and powerful sillage are unexceptional. You may hesitate at first, but you won't regret the purchase.
Why do we need a Delina Perfume Dupe?
The hefty price tag of the perfume disallows many rose fragrant enthusiasts from buying the product. And thus, they seek out affordable alternatives and settle for the best.
Which is the best Delina Perfume Dupe?
Montagne Perfumes' Pink Rose Inspired by Eau de Marly, in my opinion is the best Delina Perfume Dupe. Besides the scent notes, the feel, sillage, and longevity for a reasonable price are worth looking at.
The Final Note | Delina Perfume Dupe
No doubt luxury perfumes have the best fragrances, which are premium for a reason. They are niche scents that infuse high-quality ingredients and make iconic scents that are loved by all. Delina Perfume by Eau De Marly is one of them. It is the most popular and, I can say, one of the most expensive rose fragrances of all time. Having made a mark in the perfume industry and the vanities of fragrant connoisseurs, it still needs to be put in reach. Financially.
However, many brands have tried their luck and produced promising alternatives at inexpensive rates. To help you find your ultimate Delina Perfume Dupe, I have listed 11 products close to the OG, briefed a small buying guide, and picked the best for you. I hope the blog post leads you to the Delina Perfume Dupe of your choice. Find more bargains below on your favorite products.
Some of our recent posts: