If you are a fragrance fanatic obsessed with "You" by Glossier, you may know about its unique and customizable features. But did you know about the recent reformulation? Everyone was unaware until it suddenly lost its charm and longevity one morning.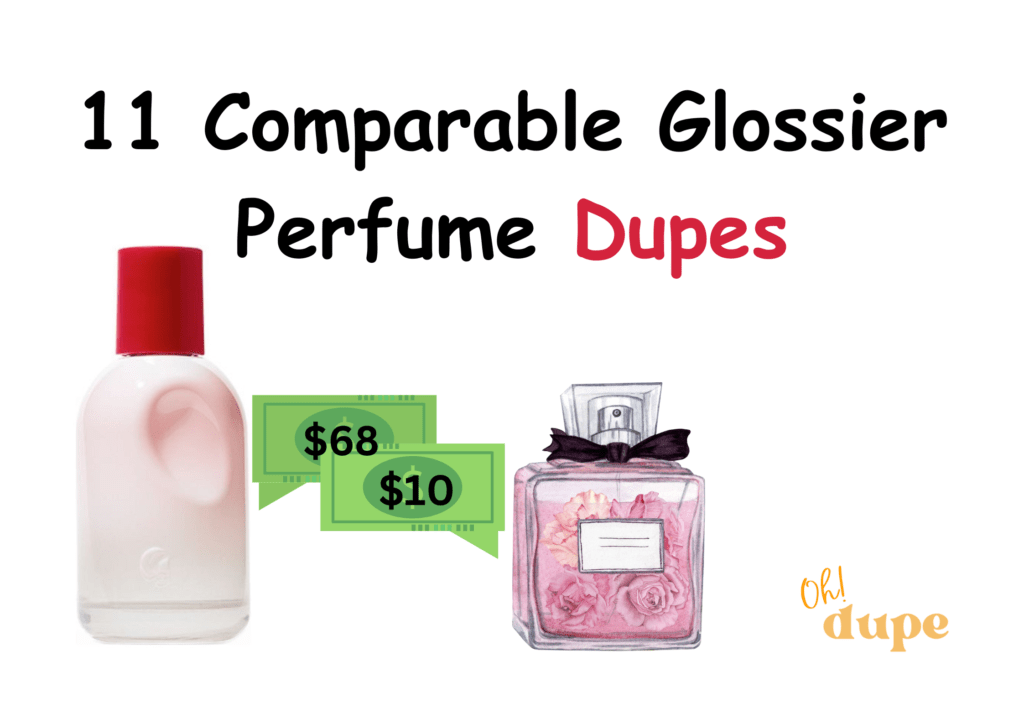 And since then, every enthusiast has begun hunting for alternatives to the perfume. But don't worry; I will save you from the pains of finding something similar to Glossier's You. Scroll below to see 11 Glossier Perfume dupes waiting to grace your dressing tables.
Glossier You Perfume Dupe | Explore The Best Picks!
I admit it; finding a perfume like "You" is difficult. It has ruled the hearts of many scented bodies and touched souls. The Musky scent sprinkled with sparkling Pink Peppercorns and a pinch of creamy Iris reacted with my skin to produce a unique fragrance. A smell made by "You" needed "You" as the main ingredient.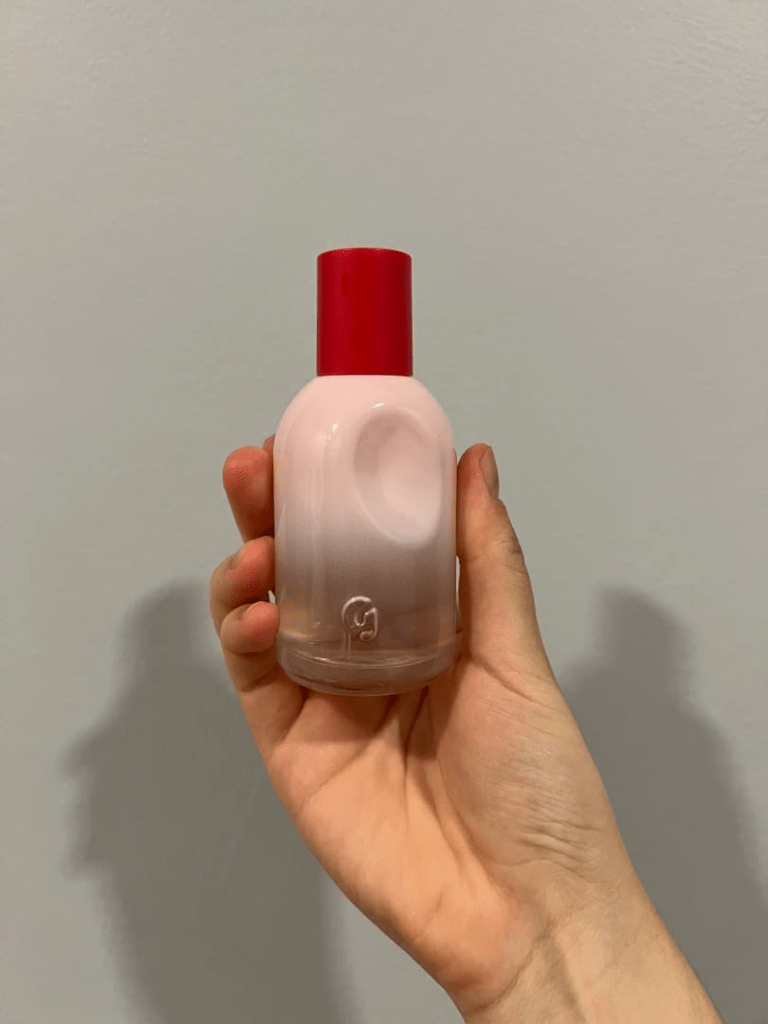 However, the brand secretly modified and excluded Lilial. Its fragrant ingredient is prohibited in Europe due to its toxic side effects. It is believed to affect the hormonal balance and cause fertility issues. Thus, many brands, including Glossier's You, eliminated Lilial from their formula to remain a green-flagged cosmetic product and protect their brands from succumbing to losses.
Glossier You Dupe | Scent-o-Pedia
Before starting and taking you all on a journey of Glossier Perfume Dupes, I would like to clarify some terminologies that you may read below in the product descriptions. These terms signify specific features and scents of perfume. These will help you find your favorite scent with clarity.
Notes
The fragrant ingredients in perfume are revealed as layers. A note is a fancy word that means a perfume's ingredients. They are categorized as Top Notes, Middle Notes, and Base Notes.
Top Notes or Key Notes refer to the scent that pulls you to the perfume. The introductory scent lures you and causes an impression of the fragrance.
Middle or Heart Notes are the primary scents exposed when the top note evaporates. They are responsible for hiding the unpleasant first impression of the Base Notes.
The third and last layer of the perfume is the Base Note. It lasts longer and often accommodates your memories. Rich and heavy, they settle on your body and have a lasting impression.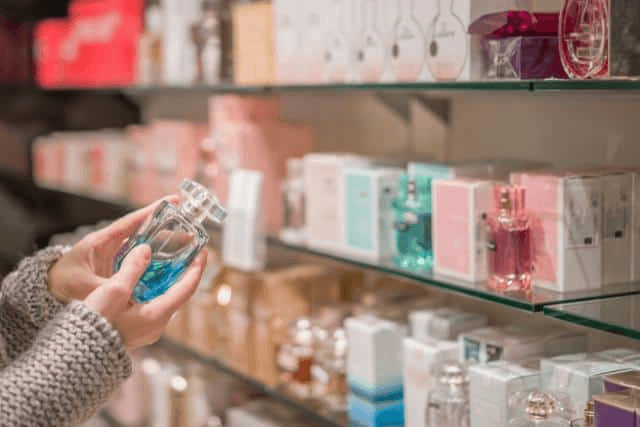 Sillage
Etymologically, Sillage comes from a French word that means "Wake." It is used to describe the faint fragrance experienced by others when the person passes through them. The lingering smell stays for some time, even if the person has left. The scent trails are according to the type of fragrance you are wearing.
Accords
Accords are typically a combination of ingredients that picture a perfume in words. They are a product of several notes that blend to form a unique scent. Examples of accords in perfumery are Powdery, Woody, Musky Vanilla, Sweet, Amber, and many more.
I apologize for making you wait for so long. So without any further ado, let's get into Glossier Perfume Dupes!
(Note: Fragrances and perfumes are differently perceived. You may find perfect dupes while disagreeing on some. However, the list below is curated carefully with the opinions of experienced perfumers, my findings, and similar scent infusion.)
The first Glossier Perfume Dupe is from the US-based Bath and Body Works. Launched in 2018, Kaleidoscope instantly blew up online due to its similarities with Glossier's You. Just as people see unique visuals in a Kaleidoscope, the perfume delivers personalized fragrance. When I spray this Flowery Woodsy Musk, it smells clean and fresh and gives me a beautiful aura. After a few minutes, the scent hugs my skin and reacts with my body scent, making me feel unique and special.
Topped by spicey Pink Pepper, the middle notes are Cedar, Iris, and Black Pepper. The last layer is based on Sandalwood, Vetiver, and Patchouli.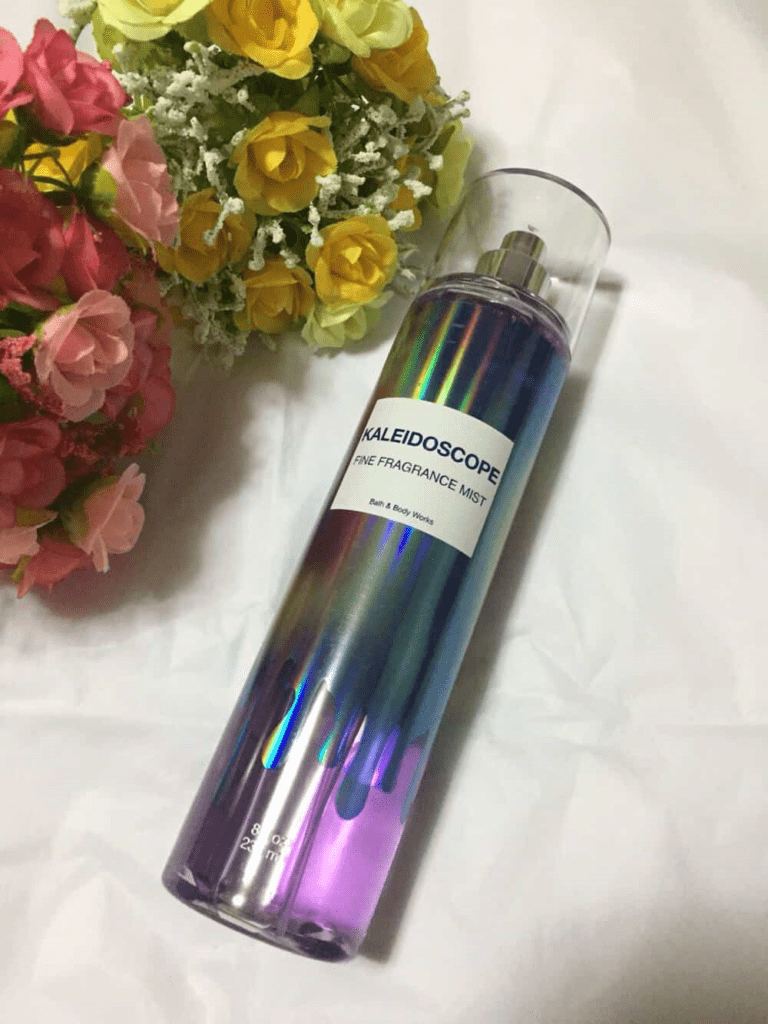 Vibe Match
Distinctive Scent
It smells warm and spicey
Feminine and great for formal occasions
Great value for money
Vibe Kill
The scent does not last long.
If you are not much into fragrances but choose minimalistic scents, this is your absolute choice. In my case, I was intrigued by the name of the perfume. It seemed like a dialogue from a spy-romance film. However, if you look at the maker's POV, they were inspired by literature and presented their perfume through a modern Shakespearian heroine.
The smell transports me to a dream without being overdramatic and gaudy. The base note is Cetalox that heroically plays the lead role. The Citrusy, Floral perfume is allergen-free; thus, its iconic quality reflects its name.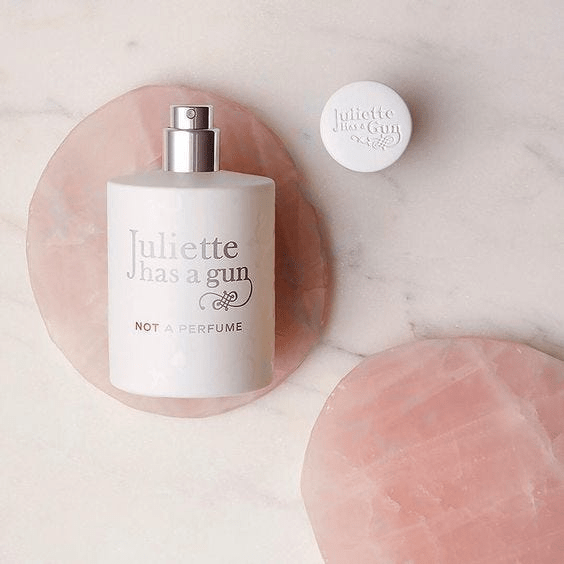 Vibe Match
A Citrusy Floral perfume
Minimal Fresh and Clean fragrance
Hypoallergenic and mild scent
Subtle and long-lasting
Unisex
Vibe Kill
It is not a traditional scent.
Some individuals may find it pricey.
It may have a strong scent on some people.
Lately, I have added perfumes by Mix Bar, and I love them. It allows me to experiment with my fragrances and create my signature scent. Recently, I got Mix Bar's Cloud Musk; I was shocked to find that it aurally matched with Glossier's You. It lures me into exquisite Cardamom and sensual Tonka Beans. Its warm and comforting scent alleviates my mood and calms my mind.
The top notes are Cardamom and Cypress; the middle notes contain Cotton Flowers, Iris, Jasmine, and Peony. Lastly, it is based on a Woodsy scent.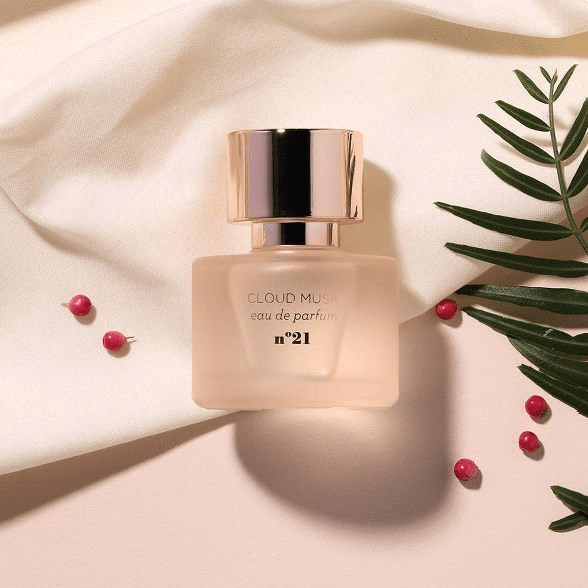 Vibe Match
Made of warm musk and florals
A friendly and comforting fragrance
Compatible with other scents
Unisex and Affordable
Free of Parabens,Glutens and Phthalates
Vegan and Cruelty-Free
Vibe Kill
The perfumes have poor longevity and need frequent reapplication.
Some people find it mild, old-fashioned, and vintage-scented.
When I sprayed Fleur de Blonde by Urban Outfitters, I was instantly reminded of Glossier's You minus the creamy and fresh vibe. It can be described as a sweet version of Glossier's You. It has a peary, fruity scent that brightens your mood and is cheerful. I love wearing it to work and formal evenings, boosting my confidence. It is one of my staple scents that lasts me long with a moderate sillage.
The keynotes are Woody and Ambrettes, the middle layered with Vibrant Violet with a Cashmere and Musk base.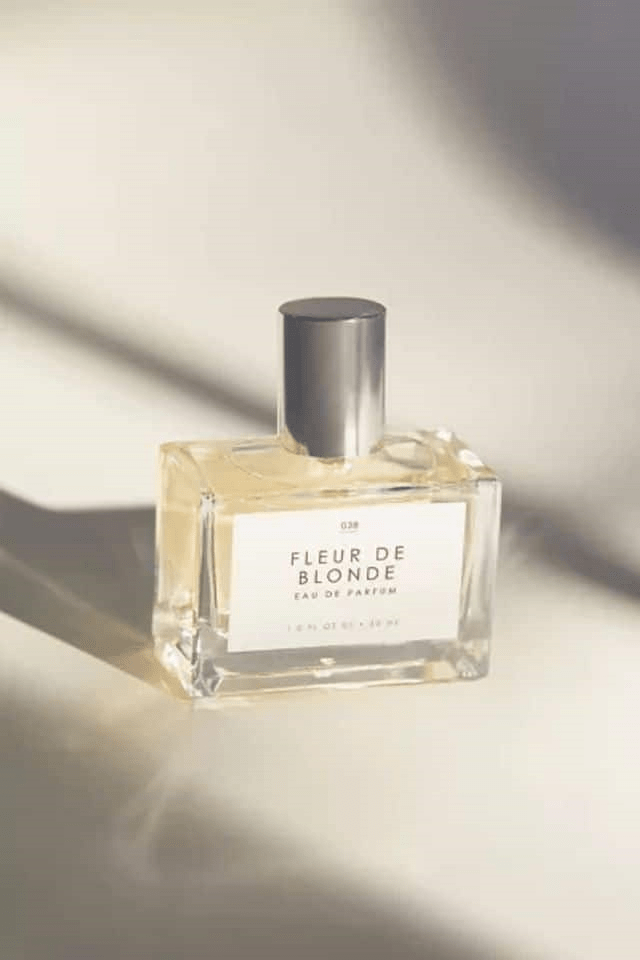 Vibe Match
It has a bright and cheerful scent
It smells like sweet pear
Great for formal gatherings and office
Vibe Kill
The quantity of the perfume should be higher.
I am swooning over Aurora by Alkemia Perfumes. It has a gentle, sweet, and flowery scent. As it deeply hugs my skin, it becomes rich and sophisticated. It is intimately crafted with Soft Cashmere Orris, Coconut Milk with a tinge of Cardamom and White Amber. It has a hint of honeyed cream with White Musk, White Violet, and White Ginger.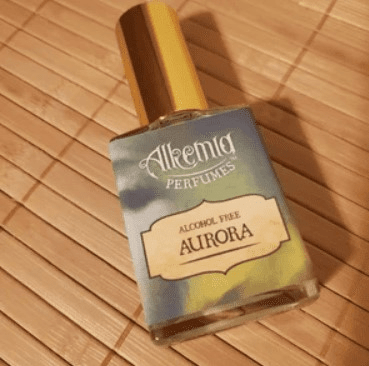 Vibe Match
A light, sweet and floral fragrance
Rich and sophisticated feel
An alcohol-free fragrance
It stays on for a long time
Vibe Kill
The Coconut Milk notes are less rich and milky.
Consider this fragrance oil if you don't need to grab attention through fragrances and go unnoticed. It is a concentrated oil-based perfume that has a clean and pure scent. This perfume reminds me of the comfort and satisfaction of newly washed sheets and curtains.
Warm Floral aromas with hints of Light Ambers beautifully grace the soothing scent. Jojoba Oil and Safflower Oil contribute to the oily consistency.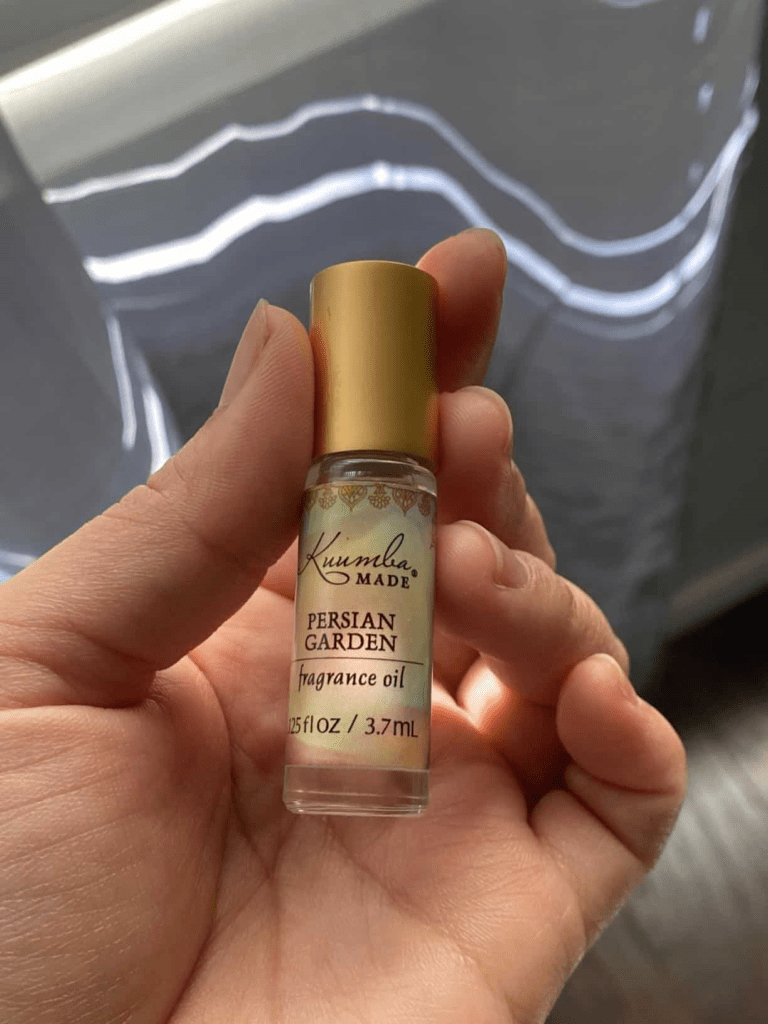 Vibe Match
An alluring and rich fragrance oil
Comforting and calm
Unnoticeable and Private scent
It smells like fresh soap or laundry (In a good way)
Long-lasting and Alcohol-Free
Vegan and Cruelty-Free
Vibe Kill
Some people experience a sour and rotten smell.
This is an intimate scent that expresses passionate and sultry emotions. I have treasured this soft and spicy fragrance for my special moments. Its sensual, smooth, and romantic scent does not leave a chance to make me feel single!
The keynotes include Erotic Passiflora, Pink Pepper and Angelica Seeds, Wet Wild Orris, Velvety Cyclamen, and Violet with base trails of White Musk, Transparent Amber, and Papyrus.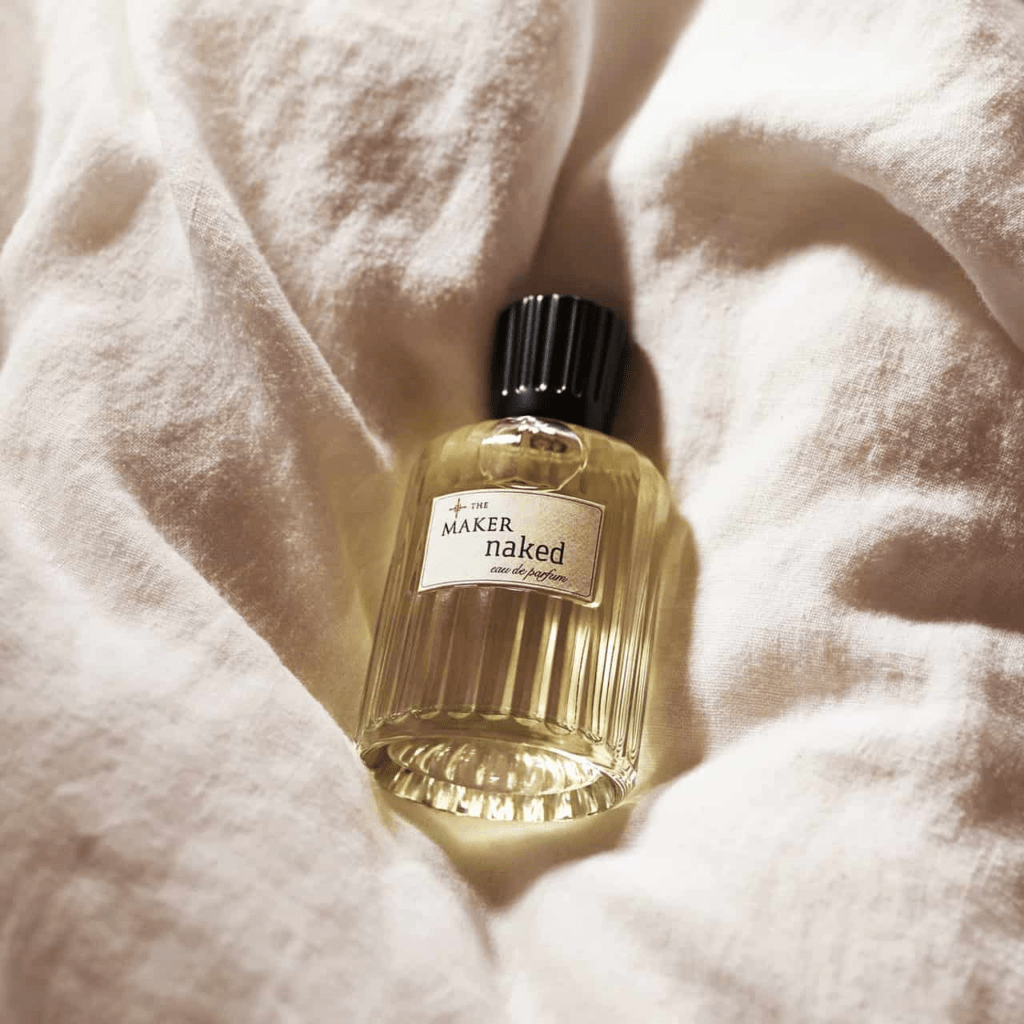 Vibe Match
A sensual and sexy scent
The bottle design is aesthetically pleasing
Responsibly made with clean ingredients
Both genders can use it
Free of Parabens, Phthalates, and Toxins
Vegan and Cruelty-Free
Vibe Kill
The perfume has poor longevity.
A sentimental person like me will fall for this fragrance. It is a pure and addictive scent that lingers on my skin for hours. It blends in with my skin and makes me feel young and nostalgic. I like wearing this scent on my bad days to comfort myself and stroll in the lanes of my memory.
The keynotes are scented by Skin Musk, Sheer Jasmine, and Bergamot nectar; heart notes are Cyclamen, Neroli, and Orange-based with White Musk, Australian Sandalwood, and White Wood.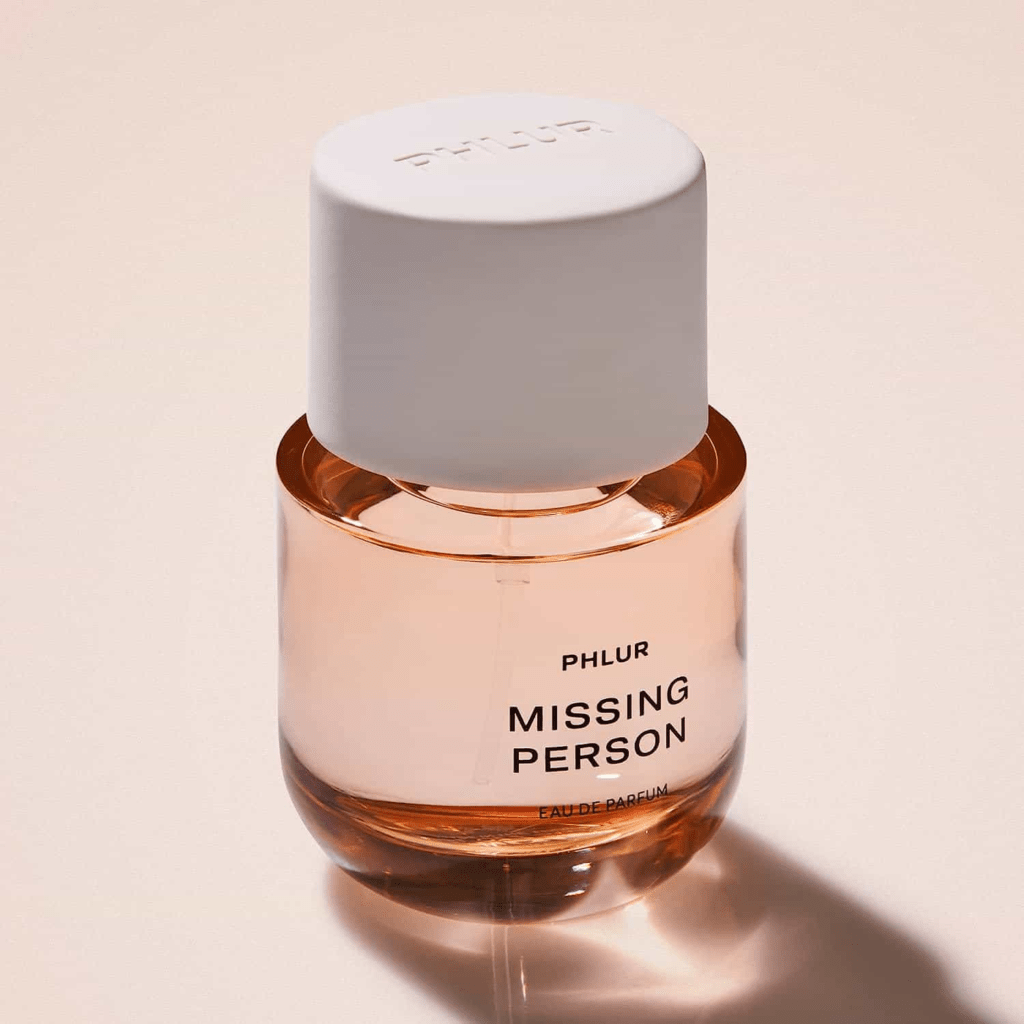 Vibe Match
A Pure and nostalgic fragrance
It blends into your skin
Clean and cozy scent
Vegan and Cruelty-Free
Vibe Kill
The perfume does not last long.
The Omnia Amethyste is one of my personal favorites. I like how it transforms my mood, calms me down, and returns me to the fairytales. Its spicy green scent is versatile, as I can wear it on a girl's day out or at a pitch deck.
The top notes featured are Green Notes and Pink Grapefruit. At heart, there is Iris and Bulgarian Rose. The base notes are Heliotrope and Woodsy notes.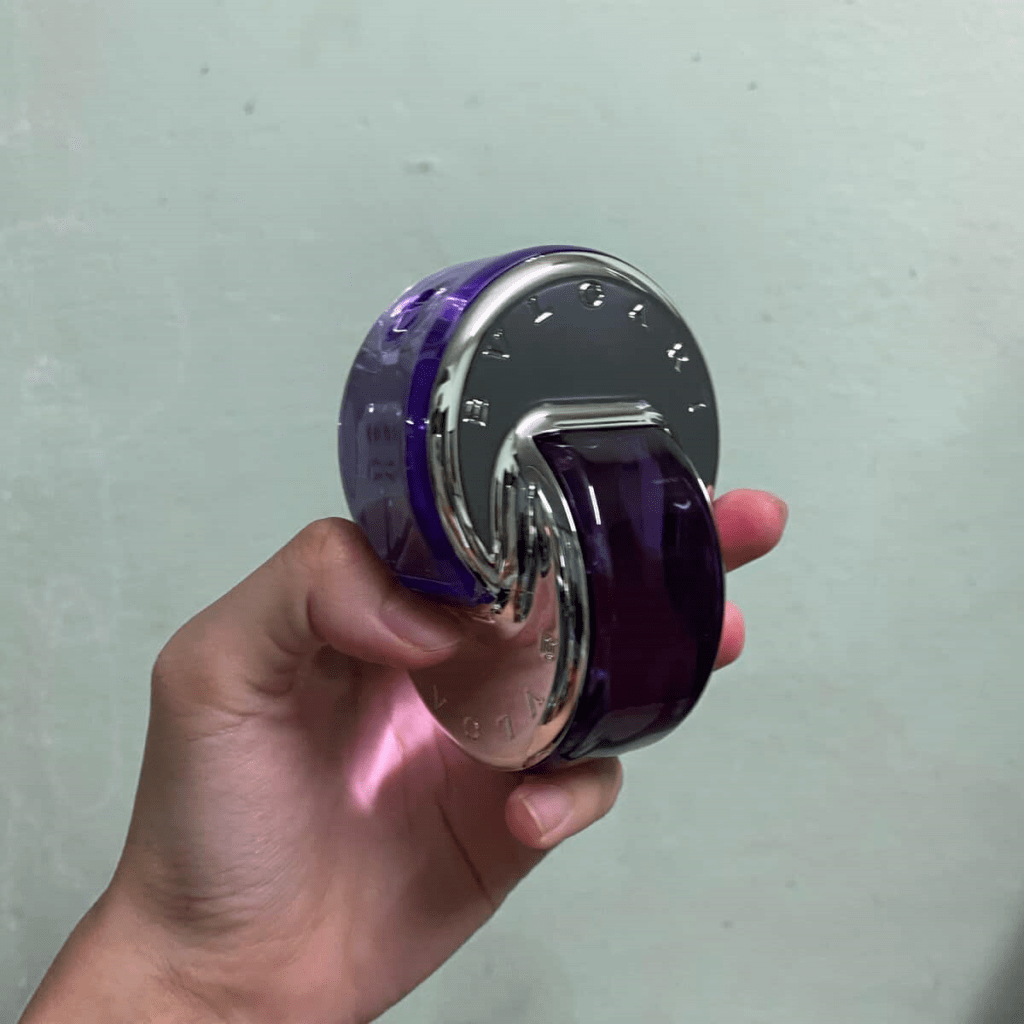 Vibe Match
It is a sweet and floral scent
Suitable for every occasion
It lingers on for long hours
Vibe Kill
It may smell like baby powder or a chemical scent on some.
I collect unique fragrances as a hobby, and this is one of my best collections. I bought this scent in early 2020 after I fell for its delicacy and elegance. If you want a mysterious girl vibe and a unique just-you kind of scent, this is a perfect match for you.
The keynotes include Green Tangerine, then layered with Vanilla Orchid, Incense, and Plum. The base notes are enhanced with Musk, Sandalwood, and Amber.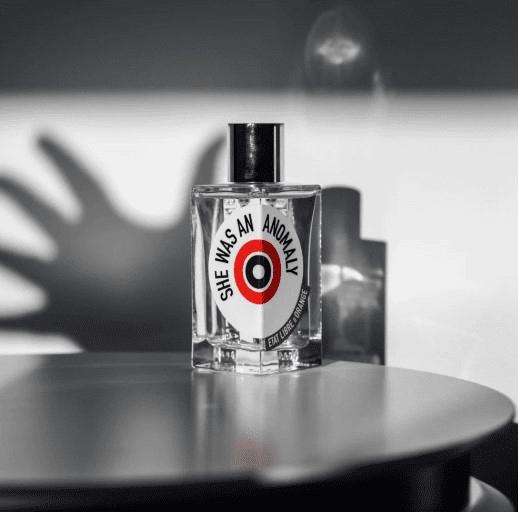 Vibe Match
It is a floral, woodsy musk
It has a subtle and pleasant scent
Suitable for daily use
Unisex
Vibe Kill
It has a minimal scent and is unnoticeable
It may not be ideal for every occasion
This sweet woodsy musk perfume reminds me of walking past a dry forest on a cold morning. It can be considered a manly version of Glossier's You. It is an ideal choice of scent for days when I don't want to wear perfume but smell fabulous.
It has a Musky Sandalwood kind of lingering woodsy fragrance.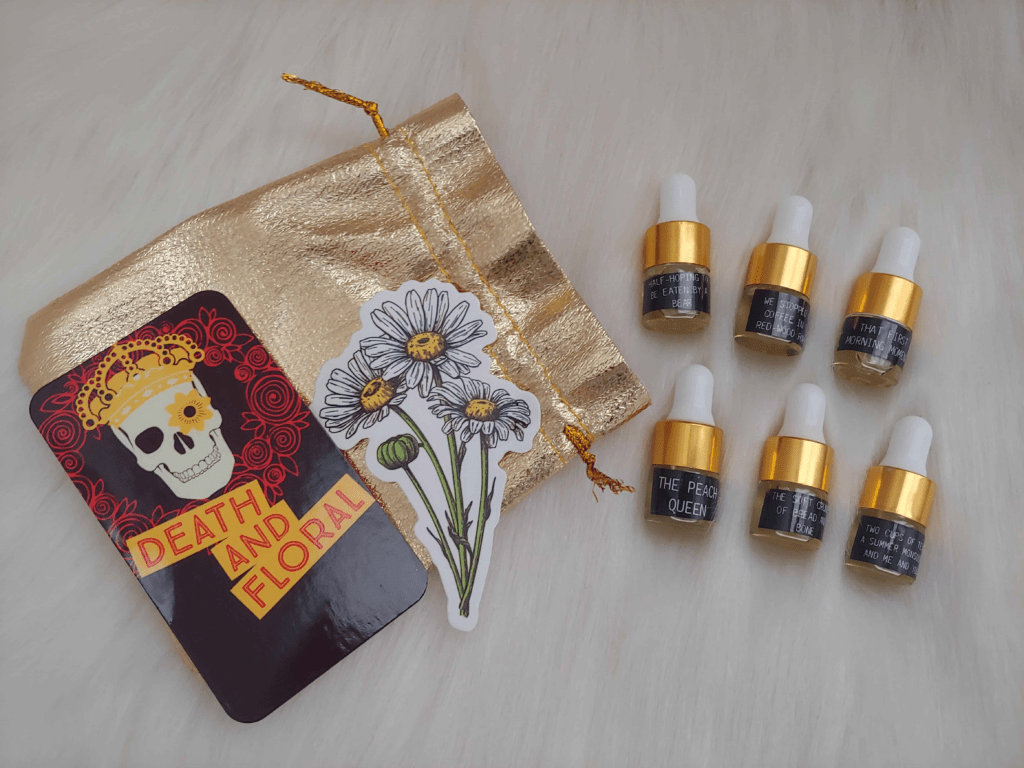 Vibe Match
Fresh woody scent
Subtle and Minimal fragrance
Great packaging
Vibe Kill
The perfume brand is not entirely vegan.
Frequently Asked Questions | Glossier Perfume Dupes
What does Glossier's You smell like?
You'll smell a spicy Pink Pepper keynote at a single spray and then a wood-like sweet at heart backed by warm Ambery Ambrox. The last impression will leave a trail of creamy floral Iris.
Does the Glossier's You last long?
Most perfumes evaporate quickly and need frequent reapplication. However, Glossier's You is not one of those fainting perfumes. It stays on for long hours and remains on clothes for days. Its longevity is one of the many reasons people love Glossier's You.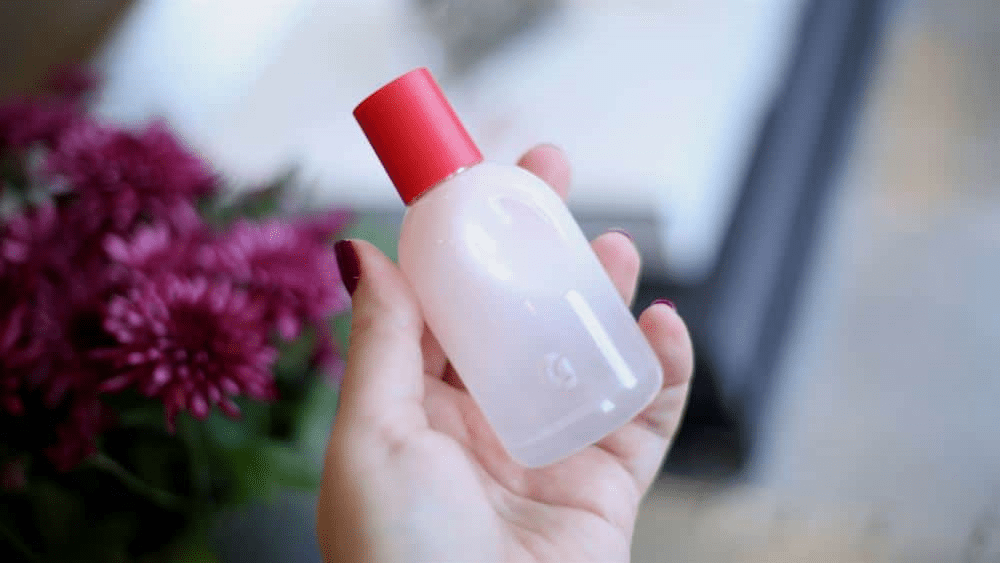 Is Glossier's You Unisex?
Yes. Glossier's You is a gender-inclusive perfume that does not discriminate between men, women, or others. It just needs you to smell like you.
Why do we Glossier Perfume Dupes?
Glossier's You reformulated their formula and excluded Lilial (a fragrant ingredient) banned in Europe. The modification came into light when it started to affect the perfume's longevity. It is difficult to find something as unique as Glossier's You. However, I have found 11 Glossier Perfume Dupes.
Which is the Glossier Perfume Dupe?
I think Kaleidoscope by The Bath and Body Works resembles Glossier's You. They have familiar fragrances; both react to the body's chemistry to form a distinct scent.
The Closure | Glossier Perfume Dupes
We are known for the fragrance we wear; thus, we choose unique perfumes that have a pleasant scent and align with our personality. One of the perfumes that are exclusively designed for you is Glossier's You. It has a creamy, musky, and floral scent that hugs your skin, mixed with your body scent, and forms a unique scent.
However, the recent changes in the formula affected the perfume's longevity. For this reason, I've collected some Glossier Perfume Dupes to help you find your version of yourself. I have also added a small section that'll help you with jargon. I hope this article will help you find your signature fragrant.