Beauty can never go to waste. But if you are using something incompatible with your skin tone or skin type, we should discuss this! Charlotte Tilbury Pinkgasm claims to give you the makeup look of your dreams, so you never have to settle for any regular blush again! But then, what is the catch?
The only downside of having this million-dollar baby is it costs a lot! Not exactly a million dollars, but way more which may not cater to everyone's wallet. Thus, a Charlotte Tilbury Pinkgasm Dupe is what we need.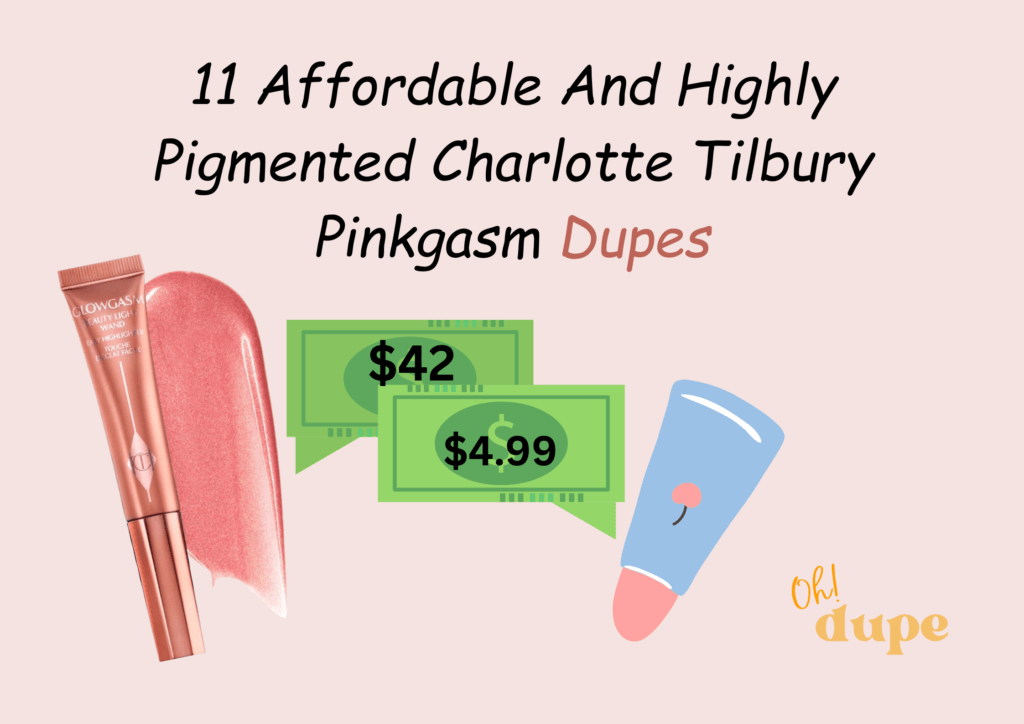 So we came up with the idea of putting together handpicked options from the feed of influencers who swear by these products as the next best thing or an alternative to the real stuff. Let's dig deep to find it all!
Charlotte Tilbury Pinkgasm Dupe
The Beauty Light Wand from Charlotte Tilbury in the shade Pinkgasm is now world-famous. What makes it magic is it comes with a pillow-soft applicator that effortlessly blends on the cheekbones and gives you a flush of color. One of the essential aspects of this blush is making people go ga ga over it, is although it has a quick drying time, it still maintains its dewiness on your face for a long time.
Thanks to the creators, the formula has been carefully infused with velvety silica, which creates a soft focus on your skin, whereas sensorial oil keeps your canvas silky. The recipe is also loaded with super-saturated bright pigments, which leave a translucent and radiant-looking appearance on your skin.
Keeping all the good things aside, the heavy price tag makes most people skeptical about sealing the deal! So if this product is your dream, but you can't afford it, then this list of Charlotte Tilbury Pinkgasm Dupe.
Below are 11 sensational edits of all time that mimic the properties of the original thing and give you flawless and filterless skin at a much more economical range!
Suppose you are a fan of the Charlotte Tilbury Pinkgasm light wand. In that case, it is a surefire way that you will love NYX's Sweet Cheeks Soft Cheek Tint Blush in the shade "Baby Doll." The latter has a velvety and creamy texture and gives your cheeks a rosy look like NYX's!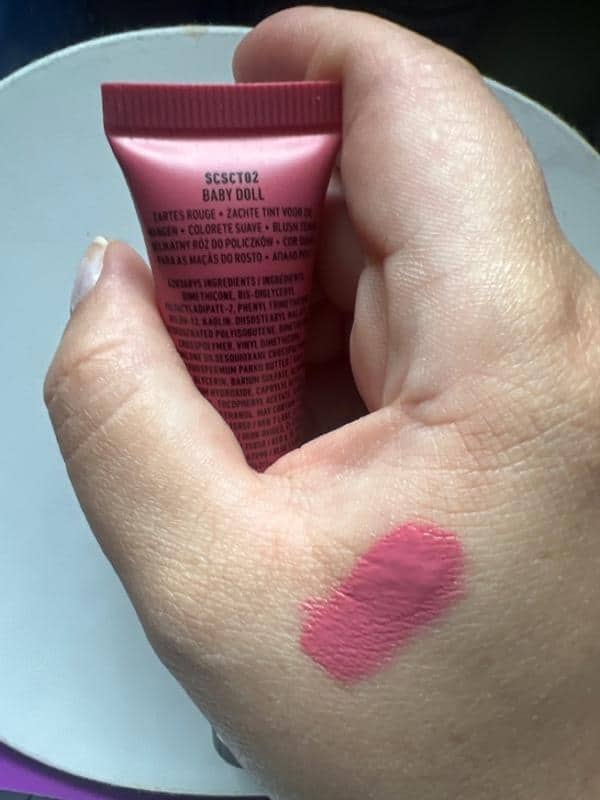 The formula has a lightweight feel, so you won't experience any heaviness on your lips. Just like the original, it has a very natural-looking finish and prevents any kind of cakiness. The doe-foot applicator that comes with it makes the job very easy for the application so that you don't have to work hard. There are also 6 different shades in total you can choose from, depending on your skin complexion.
This is your call to match the exact shade with Charlotte Tilbury! The blush is cruelty-free by nature and is loaded with vitamin E to enhance youthfulness. According to user reviews, the formula maintains flexibility as it can be applied to eyes, cheeks, and lips. The best part about owning this baby is you save more precious dollars than you would have on Pinkgasm.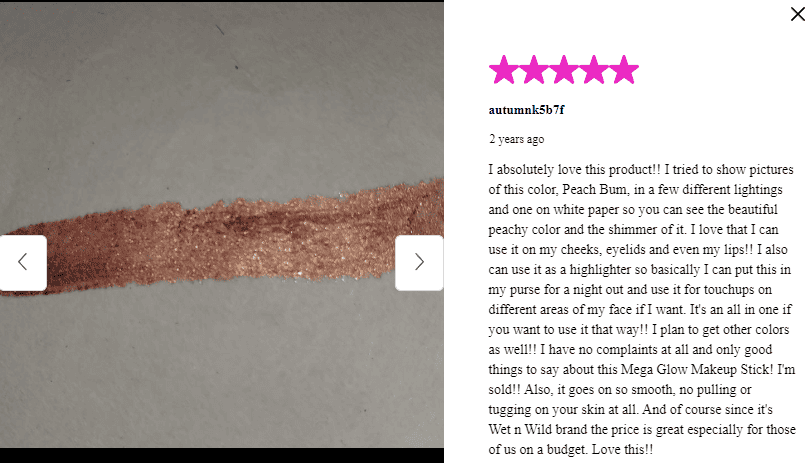 The portable glo stick requires you to get just one swipe on your cheekbones and gives you an instant definition. It also helps create a flustered look and amp up the glow on your complexion. So if you are looking for a formula that will leave the same satin-kind of finish on your pucker, then you know what to do!
We all love shimmery things, and there's no reason why you should stay away from them when choosing your makeup! The  Color Bloom Dayglow Liquid Blush from SheGlam promises you an all-shimmery and glittery pout if you want your lips to look shiny all day long!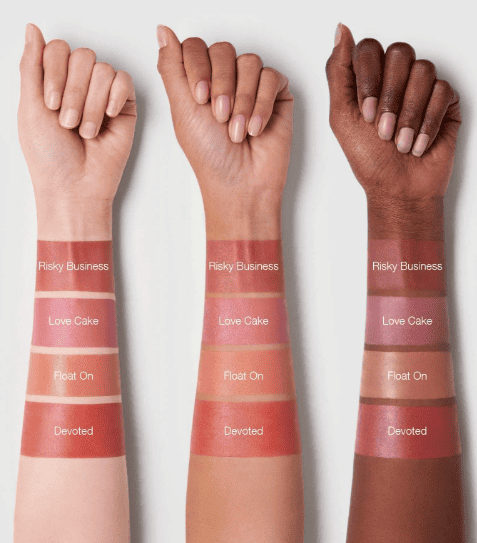 What makes this a favorite among many is that the formula is heavily saturated with pigments, allowing it to stay on your lips for a prolonged period, just like the real thing. Most of us think that if a makeup product stays on our skin for a long time, it will be uncomfortable. But not his one! Your lips will feel weightless after wearing it throughout the day. So go on, and give your lips a sheer wash of this exotic color! 
To get that flushed look that looks like a breath of fresh air, a blush is all the rage. And what better way to do it than using the Max Factor Miracle Pure Moisturizing Cream Blush? The unique thing about this formula is that you get a soft and moisturizing feel on your skin that keeps it plump and filled with hydration.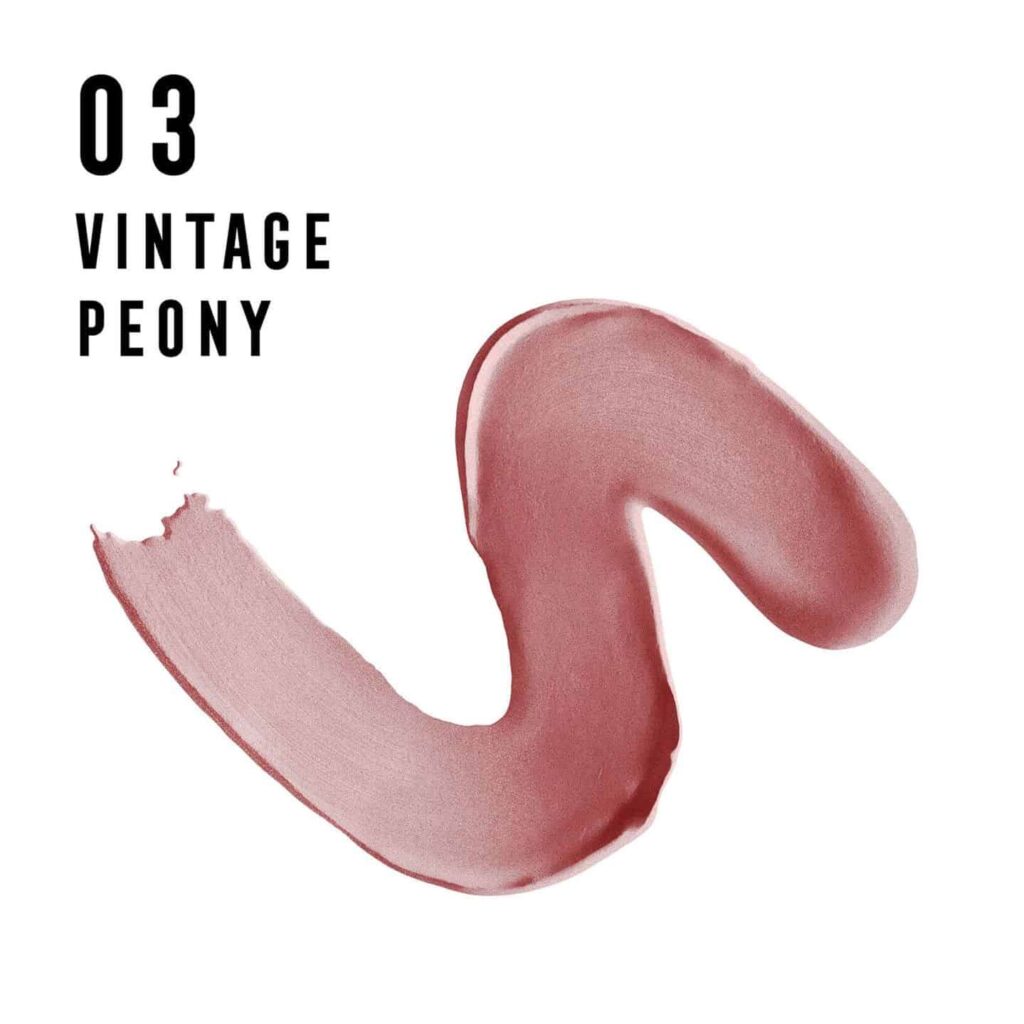 This nourishing complex has been built upon selective elements like hyaluronic acid and squalane, which are known to refill the hydration levels by penetrating deep inside, and squalane deals with minimizing any inflammation or redness that might occur while using makeup. What stands out the most if the buildable formula not only feels silky-smooth but also has a weightlessness to it. So if you want that glow to stay no matter wherever you go, add some Max factor!
The Fenty Beauty Fairy Bomb Shimmer Powder in the shade, Rosé On Ice, possesses a warm-toned and medium-dark pink color that finishes off with a luminous look. It has a buildable pigmented formula, so it might seem dusty compared to other shades.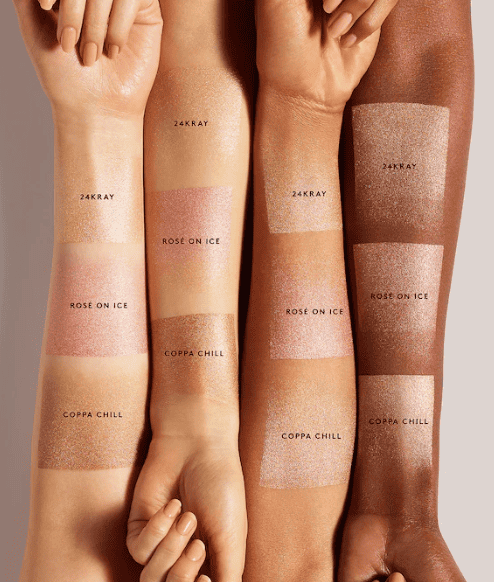 This will be ideal if many sparkling effects do not attract you. You also don't have to struggle with blending the highlighter on your canvas. As the powder is loose and finely milled, it makes your job easier and blends in effectively. If you are a true beauty fanatic, you must know the charts of this brand are off the boards with its raging popularity, and this shimmer powder is an ultimate example of why you should ditch the original and get yourself the perfect Charlotte Tilbury Pinkgasm Dupe.
Makeup that is in the form of a travel-friendly form stick is always appreciated. And it just so happens that the e.l.f. Multi-stick in the shade of a glistening peach is just what you need. The formula is versatile and can be used seamlessly for the eyes, lips, and cheeks. Skin-loving ingredients like shea butter and vitamin E or tocopherol have been incorporated into this composition and serve multifold benefits in enhancing your appearance. For example, shea butter rejuvenates your skin with its deep nourishment and gives your canvas a smooth touch.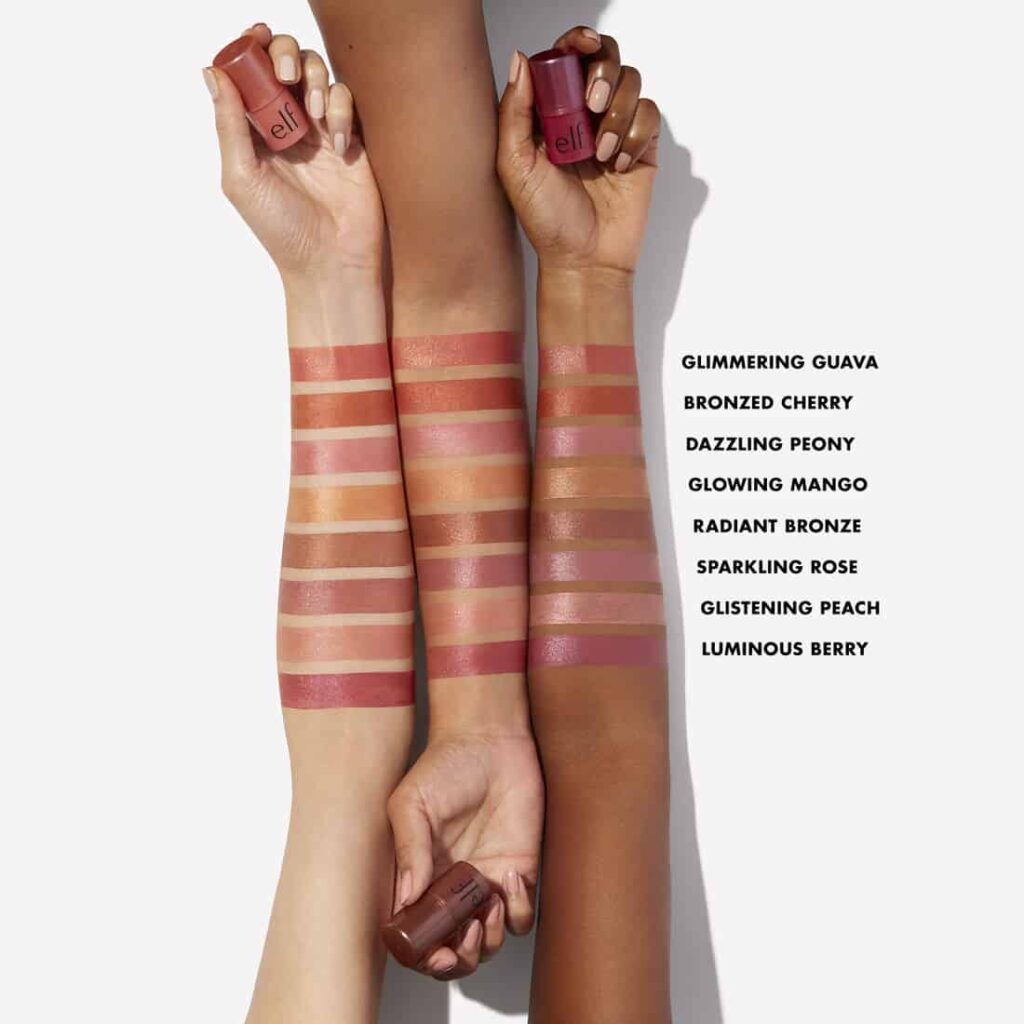 Vitamin E, too, brings many potent benefits, like refreshing your dermal layers with a burst of moisture and keeping it locked in. It has a very non-greasy aspect so that you don't feel any heaviness or oiliness as you go through your day. So, if you want to unveil the sheet of freshness sitting below your skin, this shade will help you along the way!
We know how a blush cna make you feel on a sunless day – a dewy, light-hearted, and just-back-from-your-vacation look! But how many of us can keep that appearance as the day advances into the sun's scorching heat? And think about all the damage your skin must be going through during that period!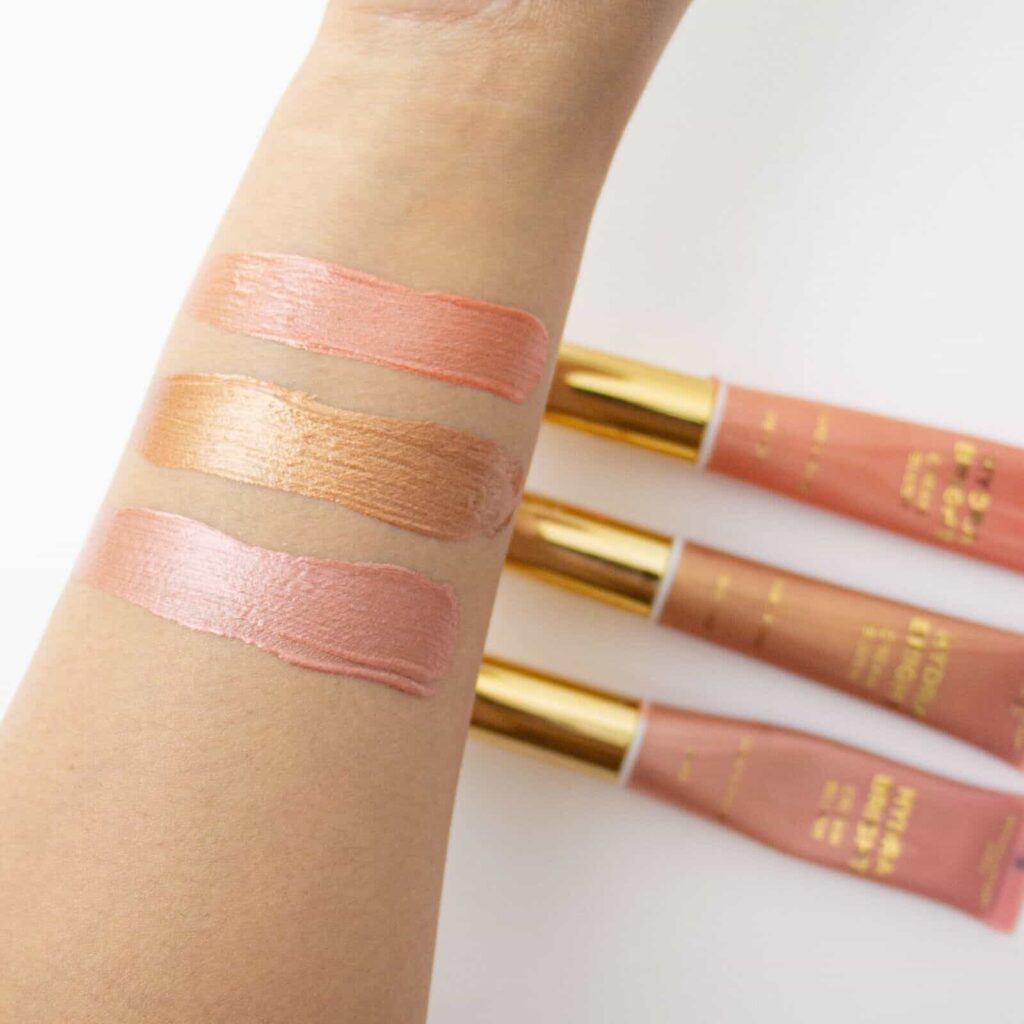 Time for your worries to be over, for The Revolution Pro Hydra Bright Cream Blush is an iconic blend of handpicked ingredients like hyaluronic acid, vitamin E, and shea butter. If one is not enough for you, then the good news is there are 3 glowing shades to choose from. The formula is forgiving and features light-reflecting pigments that create a soft focus on your skin and amp up your appearance. You can use it as a blush and also as a highlighter.
One Charlotte Tilbury will never be enough, so you must get another one! And if you are already swooning over the effects of the Pinkgasm, then the Pillow Talk Beauty Highlighter Wand will be a lovely addition to your beauty routine. The highlighter wand has a formula that creates a soft-focus glow and is super blendable on the skin. Ingredients like velvet silica and sensorial oil are embedded into the recipe, giving your skin a supple feeling.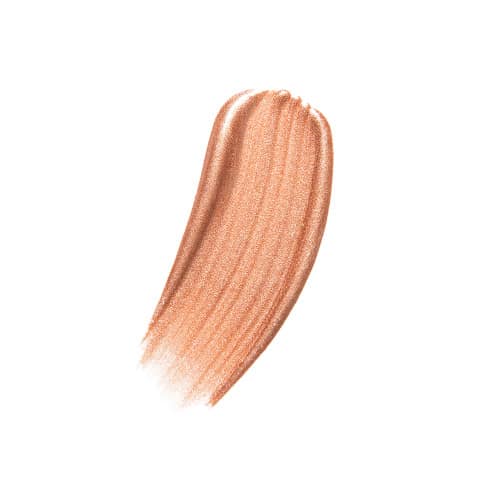 The pigments are super bright, making them easily visible on your skin tone and impart a radiant and youthful-looking appearance. Hints of lindera extract are also present here, leaving a translucent finish on your canvas. People love that the formula has a quick drying time so that all your important events don't have to be on standby!
The primary reason for loving makeup is getting that unparalleled sun-kissed glow that you can create with it. And if you have been searching for a shade matching Charlotte Tilbury's Pinkgasm Dupe, it's time to brace yourselves! This Highlighting Elixir is not fussy and claims to make your skin feel alive. The formula is very subtle on the skin and helps achieve an illuminating finish in the blink of an eye! But makeup needn't always mean bad news for your skin, and this formula is proof of that.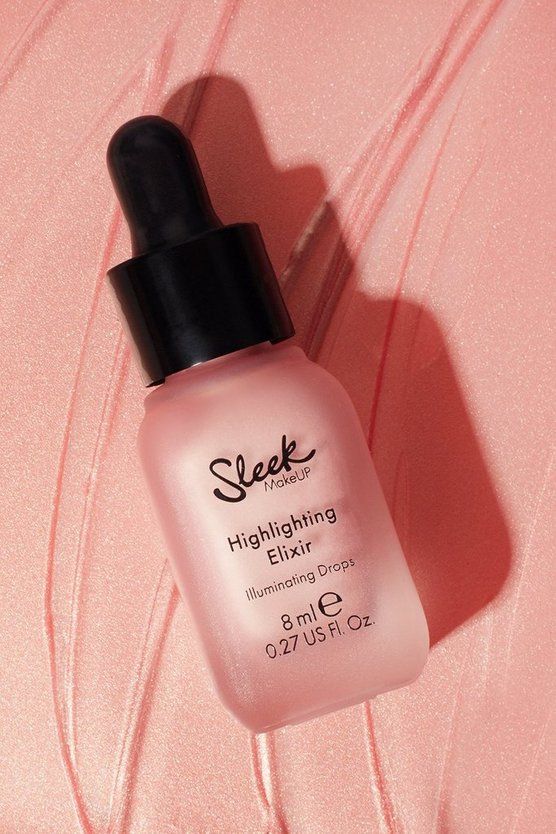 It has been enriched with the satisfying goodness of jojoba seed oil, vitamin E, and ultra-refined pearls, creating a luminescent look. If you have always admired celebs and influencers showing off their glass skin, you will be delighted to know that this elixir has a dewy finish compared to other blushes that leave you with a powdery glow.
The right kind of blush will make you blush! We know most of your hearts are trapped on the Pinkgasm Dupe, but its fat price tag prevents us from losing our purse strings. Therefore the Makeup Revolution Bright Light Highlighter in the shade Divine Dark Pink costs not only a fraction of the original but also mimics the color of the real thing.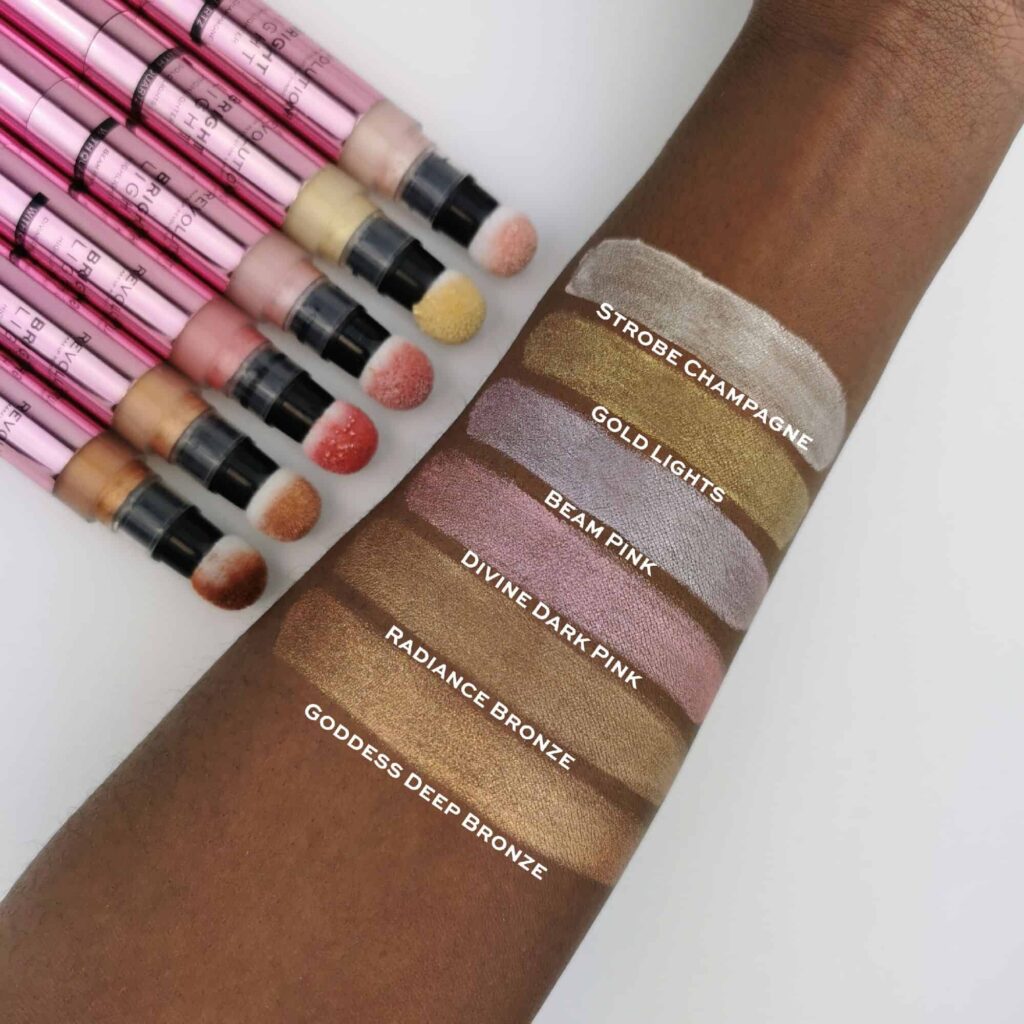 The creators of this blush have loaded the composition with quartz, which is good food for your skin, then other chemical preservatives that blush contain. The sponge applicator with it sticks to the highlighter easily, making it less fussy to revamp a luscious glow. You can also use it to highlight the top parts of your skin and create more definition. There are no animal-derived ingredients in it, as PETA has approved it.
You should go full-on with a blush or apply tiny dots just enough to ensure you look different from all your dull days. But all this requires owning a good formula your skin can rely upon. According to reviews, this formula from Melt Cosmetics has a warm tone and a shade range of medium-dark coral, which somewhat imitates the look of Pinkgasm.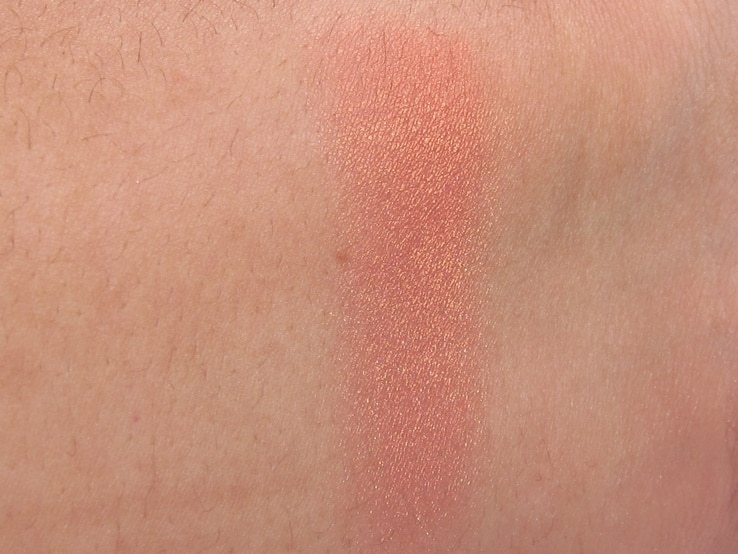 So if you are having a bad day or just want to come out of your me-zone, dab some product on the apple of your cheeks, and then you can create a whole new mood! If your skin has a bit of unevenness or bumpy texture, this blush will help eliminate all of that. It comes with a long-wearing formula lasting as much as 12 hours and has been formulated without parabens to prevent any compromise to your skin.
Closure
Happiness has no bounds when even the costliest of products come with an alternative attached to them and a not-so-costly price tag. A good glow is not always shining or radiance but also hydration and ample nourishment. Your skin must look like it is having the time of its life rather than being deprived of all the essential company it deserves.
And this need not change even in the case of makeup! In this guide to finding the best Charlotte Tilbury Pinkgasm Dupe, although the real thing is the talk of the town, not everyone can get their hands on it. So there are 11 exotic options for you to choose from. These options mimic the properties of the original product and bring out the glow from your face like it has been there forever!