Are you looking for a Tarte Maracuja Juicy Lip Dupe? Rest assured, I will bring 11 lip blosses to sport an effortless gloss glam without compromising your lip care for reasonable prices.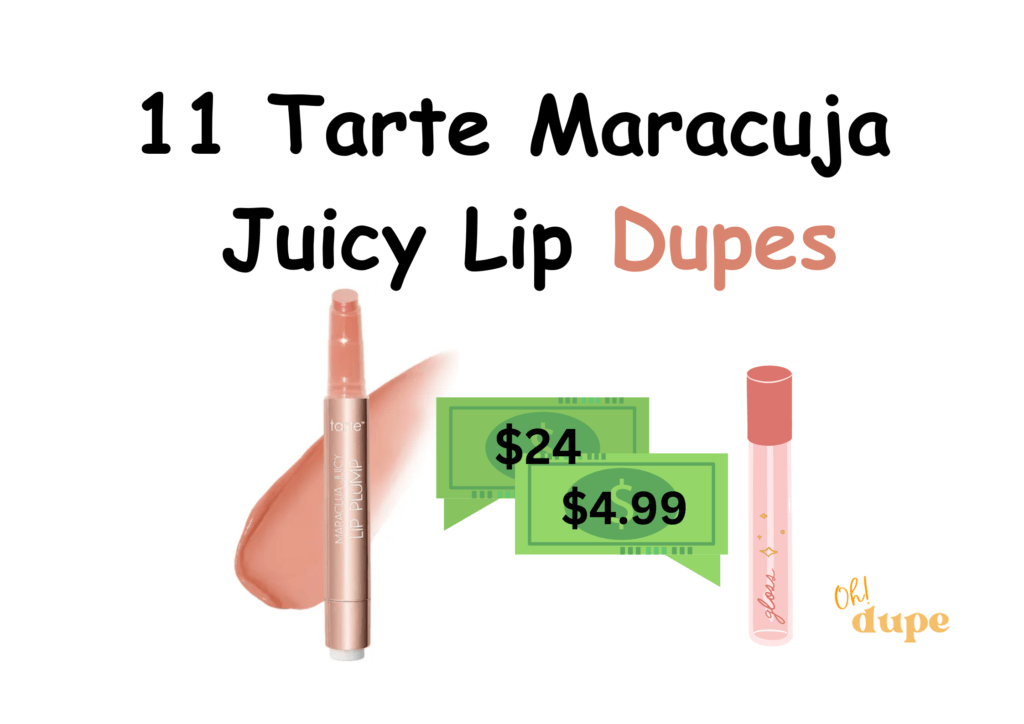 The beauty tok is stormed with lip 'blosses'; one of the cult favorites is the Tarte Maracuja Juicy Lip. And why not? The cushiony, comfortable finish with an instant plump look and a blend of vegan nourishing formula that gives up to 12 hours of hydration has become an obsession. Tarte has also done a great job at product design and packaging, contributing to its popularity and sales.
However, one minor issue lies with the retractable applicator; after a few uses, the product gets stuck inside, making it inconvenient to apply. Many users find it irritating and messy. Also, considering this product is a little pricey, this is a major cause of disappointment for many. So here I am with 11 Tarte Maracuja Juicy Lip Dupe blosses that will be well worth your money.
Tarte Maracuja Juicy Lip Dupe | The Best Bloss Options!
Before we immerse ourselves in the Tarte Maracuja Juicy Lip Dupe products, let's quickly skim into the iconic introduction of Lip Blosses.
The goodness of lip balms, when combined after canceling out the cons of a gloss, becomes a bloss. This blend trend was set by celebrity makeup artist Jamie Greenberg, who focused on the formulas of these lippies. The hybrid lip product is generally infused with skin-nourishing ingredients like essential oils, butters, fruit extracts, and hydrators. Along with a glamorous glide of shine, they protect your lips and keep them moisturized for long hours. Another vital reason lip blosses went viral is its convenience and on-the-go application.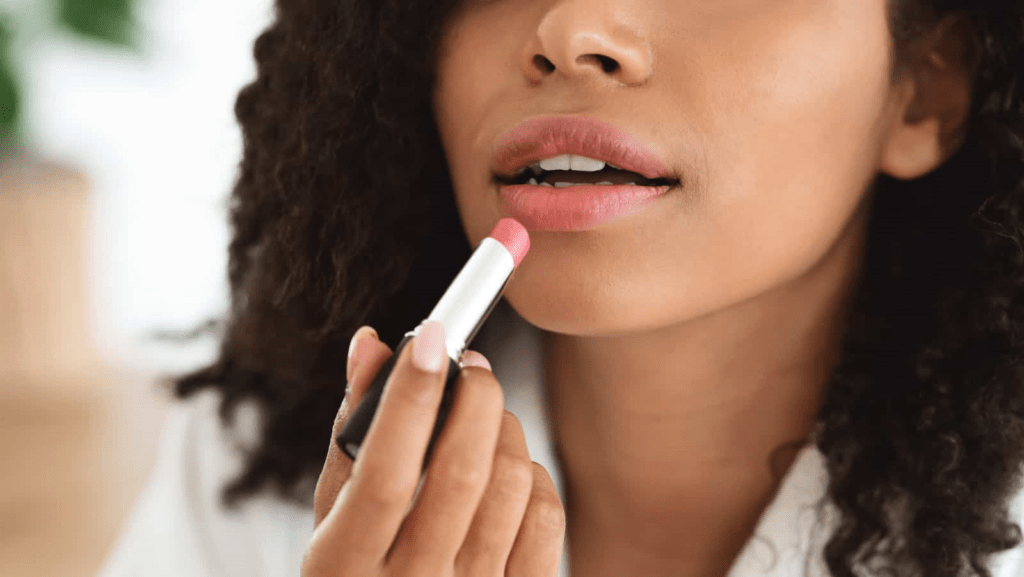 Many women instantly fell for this product and quickly added them to their makeup bags. "This multifunctional 'gloss meets balm' is great for summer as it adds shine with a pop of color while hydrating and moisturizing your lips at the backdrop," said Jamie Greenberg. "Lip Blosses are a perfect choice for people who opt for pigmented lighter formulas with high shine and silky finish," she added.
Now that we have seen why blosses have stolen the show, let's find the perfect Tarte Maracuja Juicy Lip Dupe.
Established in 2019, Sheglam is based in Singapore and is a sub-company of the famous fast fashion brand Shein. Besides its liquid blush and long-lasting foundation, the Pout Perfect Shine lip plumper has gone viral. It's more or less an official Tarte Maracuja Juicy Lip Dupe. Validated by many tiktokers and noted beauty bloggers (including me), it gives a similar painlessly plump look at a fraction of Tarte's cost. With a wide range of shades, the gloss balm is made with clean ingredients and is vegan-friendly.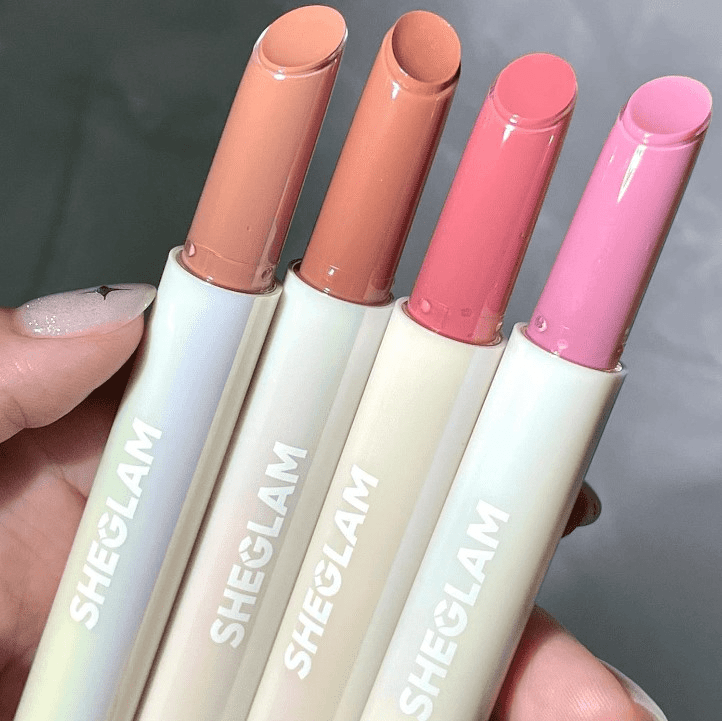 Infused With
Grapeseed Oil
Coconut Oil
Pros
High shine plumpy lip gloss balm
Formulated with nourishing ingredients
Keeps lips moisturised
Perfect colour payoff
Non-sticky
Vegan
Free of Alcohols, Glutens, Silicones and Parabens
Cruelty-Free
Shades available: 12
Cons
Only some users are sure about its staying power.
If you've read my previous makeup blogs, you must know my liking for Wet 'n' Wild. The Rose Comforting Lip Color from the Lip series is an exact definition of sophistication and elegance. Its subtle, sheer finish looks naturally glamorous without drying out your lips. The lip-loving ingredients ensure comfort and moisturization and give intense and long-lasting shine.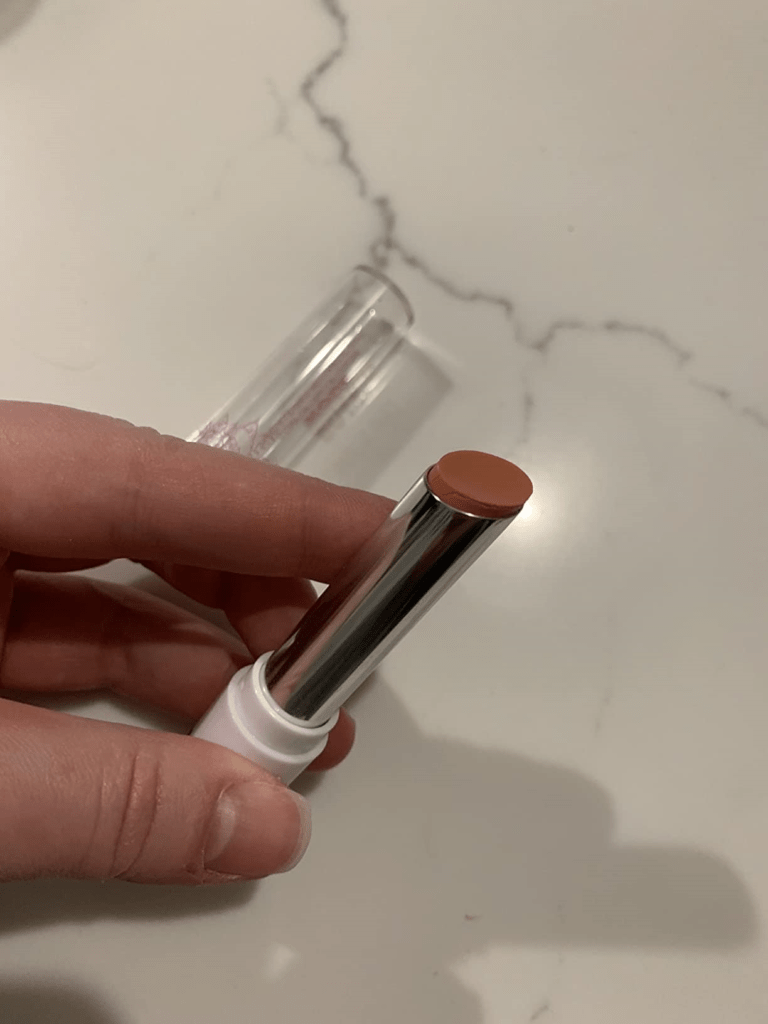 Infused With
Rosehip Oil
Vitamin E
Passion fruit Seed Oil
Raspberry Extract
Pros
Vibrant and sheer finish
Made with lip-loving ingredients
Shiny and soothing comfort
A natural and soft look
Vegan
Cruelty-free and Paraben-free
Shades available: 6
Cons
The lip product smells unpleasant.
Covergirl's Clean Fresh Tinted Lip Balm is everything a minimalist makeup lover needs. It is a lightweight lippie that is non-greasy and tinted in all pink shades. It is the modern version of the 90s fruity gloss and suits all skin tones. Its simple and convenient packaging is perfect for an on-the-go application.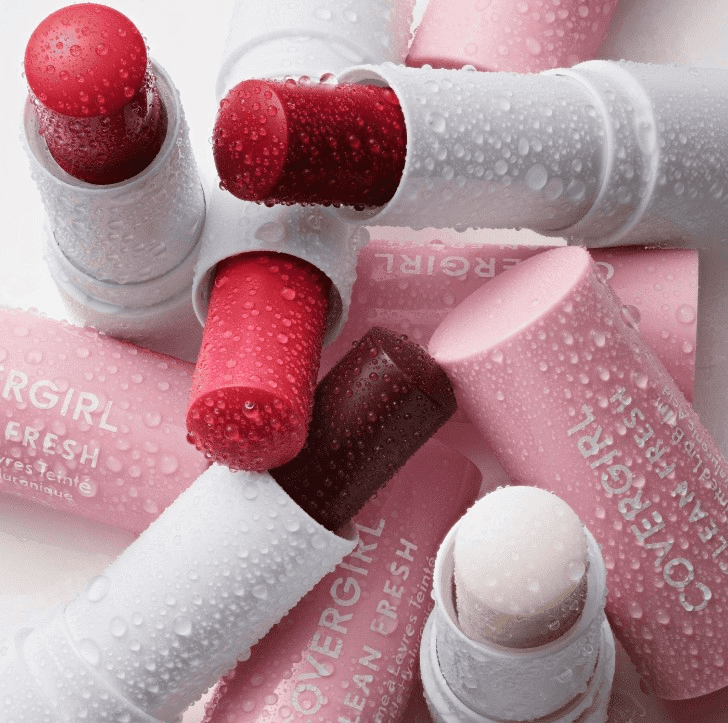 Infused With
Apricot Kernel Oil
Mango Seed Butter
Shea Butter
Vitamin C
Pros
Moisturising and nourishing
Non-sticky
Ideal for all skin tones
Long-wearing
Clean
Vegan and Cruelty-Free
Cons
A lot of mixed reviews online.
When it comes to skincare, I swear by Burt's Bees. Recently, I tried out their makeup collection; as expected, they were amazing. The gloss and glow glossy lip balm is your ultimate choice if you seek a natural tinted finish. With hints of fruity-floral fragrance, it is a skin-like balm that keeps your lips hydrated and happy and lasts long.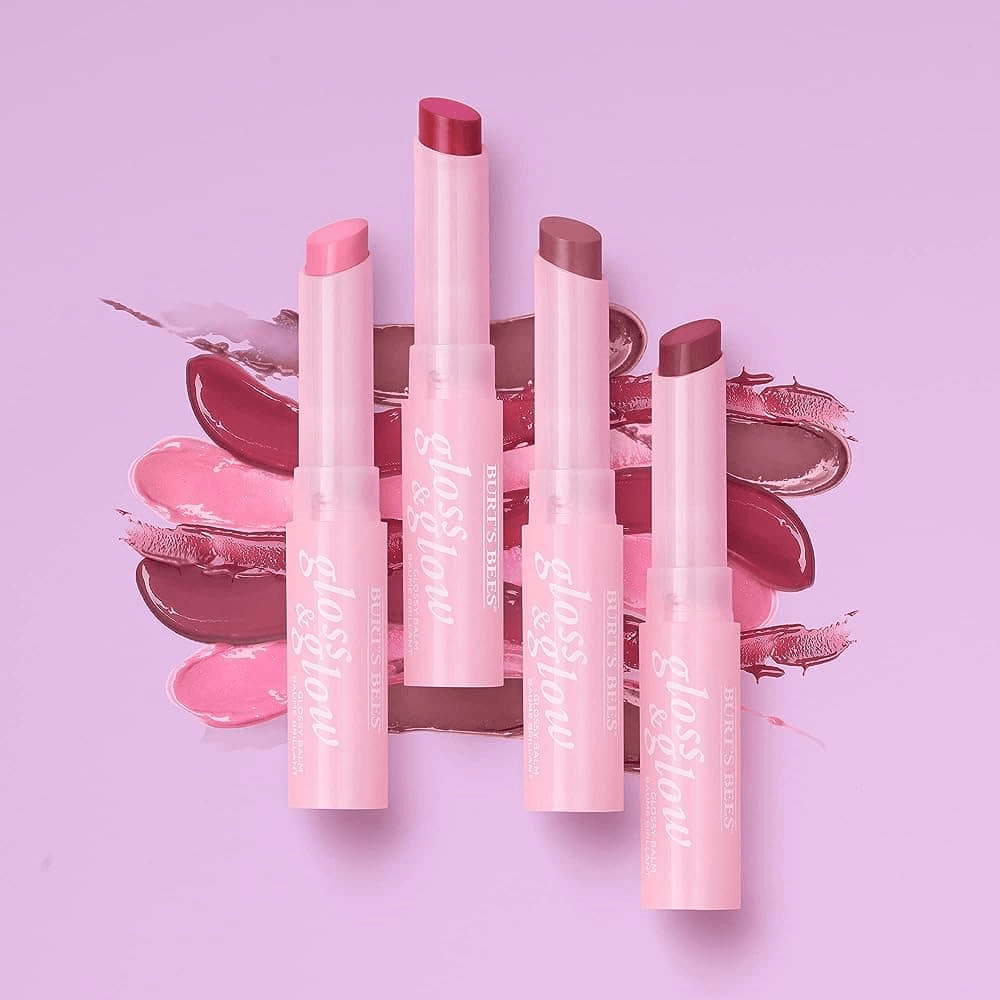 Infused With
Coconut Oil
Olive Fruit Oil
Mango Butter
Beeswax
Sunflower wax
Pros
Ultra-hydrating lip bloss
Glossy finish
Smoothes and softens lips
Light, clean floral fragrance
Great texture
Shades available: 4
Cons
It may not suit sensitive lips.
Ditch your regular matte lip color and glide on a tinted lip balm to finish off the dewy makeup look. The juicy lip gloss balm is available in 7 luscious shades and is infused with lip-conditioning ingredients. An ultimate combo of comfy and classy, the moisturizing lip product is worth considering.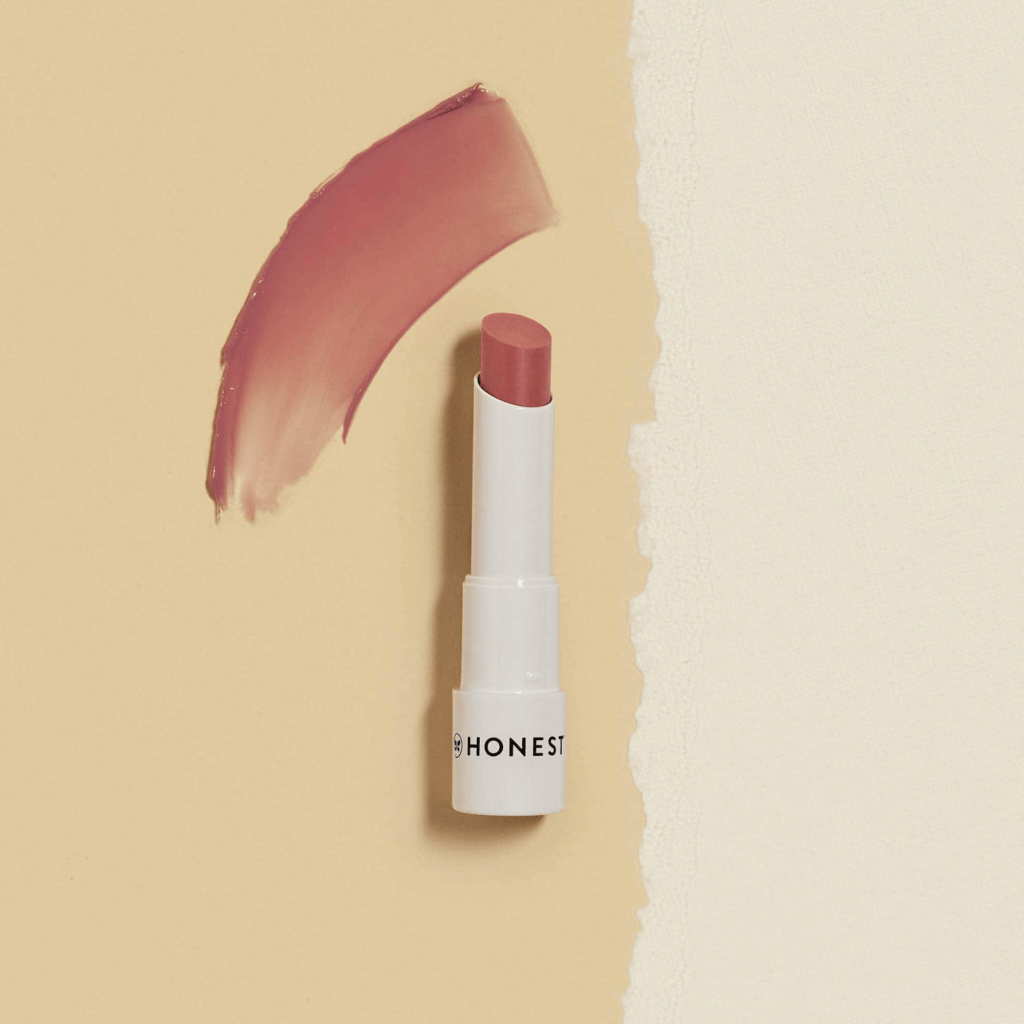 Infused With
Avocado Oil
Sunflower Wax
Cocoa Butter
Pomegranate and Acai Extract
Pros
A juicy tinted balm
Nourishing and antioxidants rich
Seals in moisture all day
Enhances the natural lip color
Shades available: 7
Dermatologist Tested
Vegan and Cruelty-Free
No added Parabens, Petroleum and Silicones
Cons
It needs constant reapplication.
What if I told you you could have that plumpy lip selfie without a filter? Yes, with Flower Beauty's plump-up gloss stick, you can instantly pull off a plumpy, fuller lip look without any tingling sensation or dryness. Available in 6 sheer shades, the hydrating vegan gloss stick replicates the appearance of a lip job without any discomfort. The texture and formula are similar to Tarte's, super weightless, and melt like butter.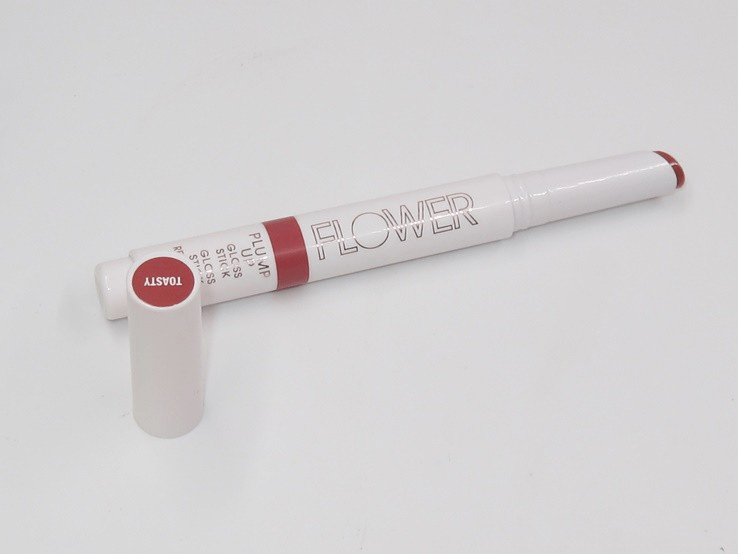 Infused With
Hyaluronic Acid
Castor Oil
Vitamin E
Pros
All in one bloss
Nourishing and hydrating
Instantly plumps pout
Good color payoff
Dewy, shiny finish
Non-retractable click pen design
Visibly fades lip lines
Shades available: 6
Vegan
Cruelty-Free and Gluten-free
Cons
Some users didn't get a plumped look.
The Julep Beauty's It's Balm Full Coverage Lip Crayon is for girls who prefer a subtle gloss over a flashy one. This lip crayon volumizes your lips with a sheer, sophisticated shine.
Formulated with nourishing ingredients like sunflower butter and Vitamin E, it gives full coverage and keeps lips conditioned and nourished for long hours. This can be called a modest version of the Tarte Maracuja Juicy Lip!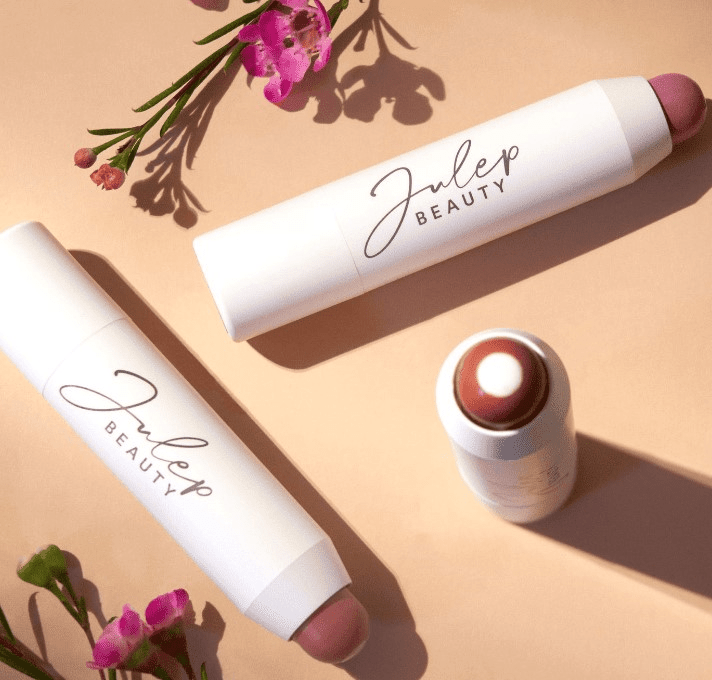 Infused With
Sunflower Butter
Vitamin E
Finely milled pigments
Pros
High-coverage lip crayon
Moisturising and conditioning
It provides a smooth and rich color
Glossy look
Soft and kissable lips for long hours
Shades available: 11
Vegan and Cruelty-Free
Cons
A lot of mixed reviews online.
'About Face' brands itself as a form of self-expression and individuality. Adding a bit of context, I learned about this brand from my next-door neighbor. She is obsessed with the makeup line and blabs on it each time we meet.
This time, she told me to try it on. I was skeptical about it, but surprisingly, the lip butter was top-notch. I was shocked to hear about its price (it's so economical). It felt like Tarte's, and to be honest, better than that! It instantly drenched my lips with conditioning cherry butter and left a buildable, plump, kissable look!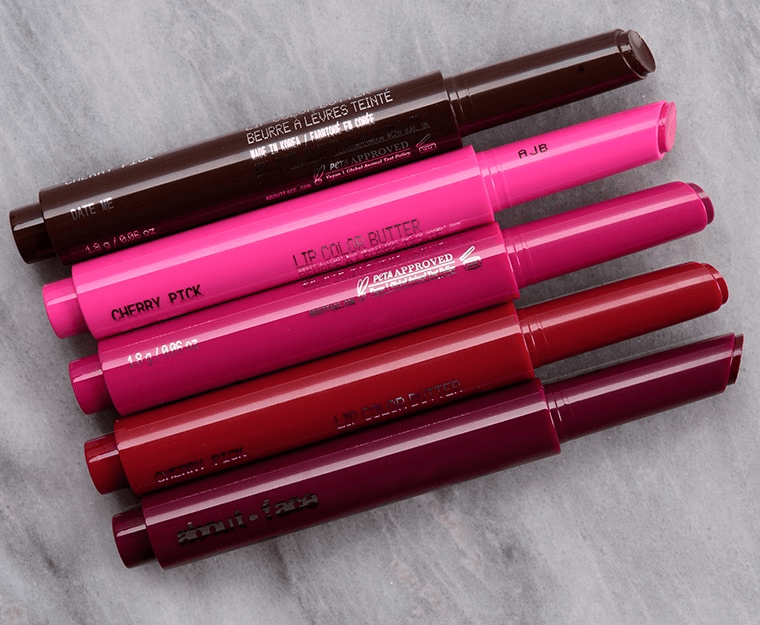 Infused With
Shea Butter
Jojoba Seed Oil
Pomegranate Extract
Cherry Butter
Pros
High shine gloss
Instantly melts into lips
Pigmented and buildable color
A blend of lip-conditioning ingredients
Delicious fruity scent
Creamy texture
Click action applicator
Plumping and moisturising
100% Vegan and Clean
Shades available: 14
Cons
It has a strong fragrance.
Up for an effortless gloss look? With Pixi's Lip Glow, let your lips shine and soften with the goodness of natural butters like Mango and Shea. Every American girl dreams of a natural gloss look at a reasonable price. Every swipe is nourishing and moisturizing with a subtle gloss finish.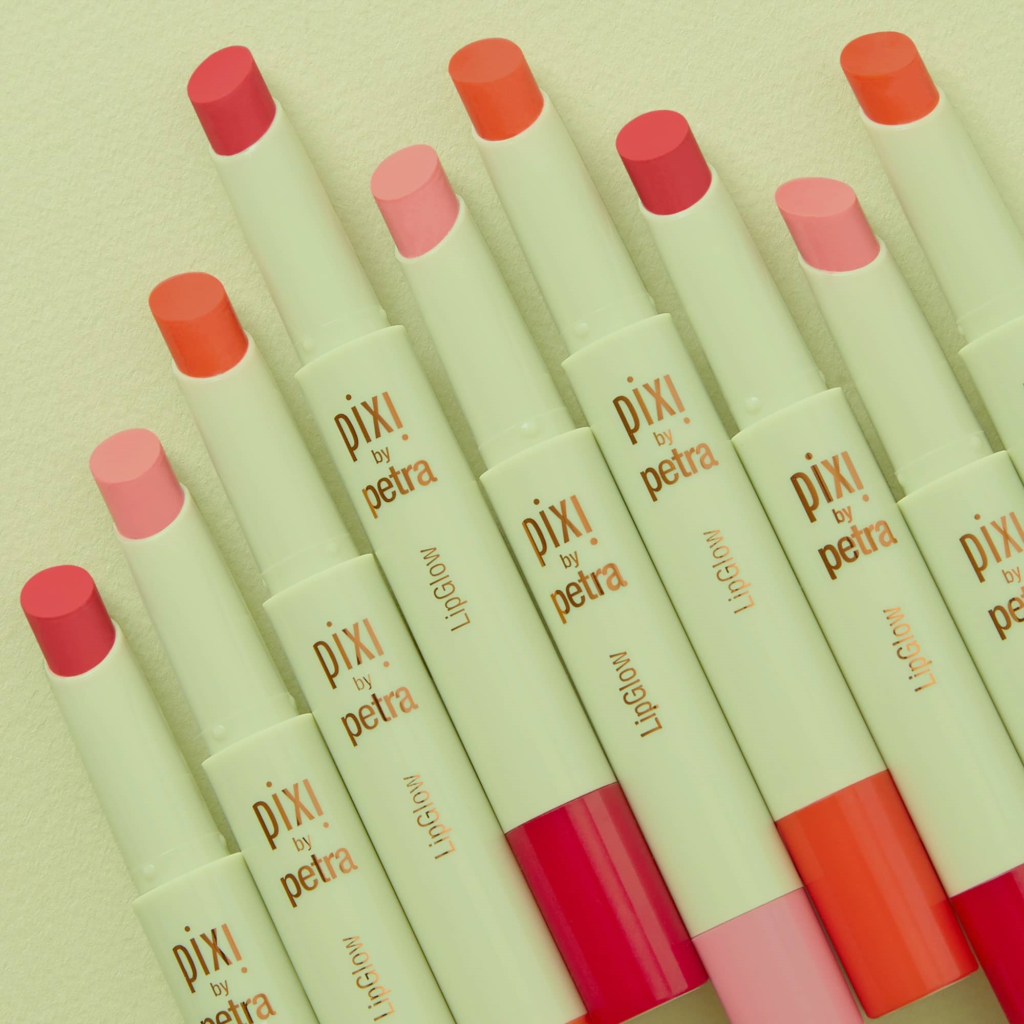 Infused With
Shea Butter
Mango Seed Butter
Pros
Softens and nourishes lips
Glossy natural look
Hydrating sheer lip conditioner
Buildable colour
Effortless application
Made with skin-loving ingredients
Cruelty-free and Paraben-free
Shades available: 3
Cons
Few users found misleading shades.
The name itself makes you fall for the plumper bloss. The Balmshell Lip Plumping Balm by Milani Cosmetics is a tough competition to the Tarte Maracuja Juicy Lip. It claims to mimic the appearance of lip fillers and Botox. It also highly balances with its lip nourishing ingredients that provide lasting hydration with pillowy, soft, plump-looking lips.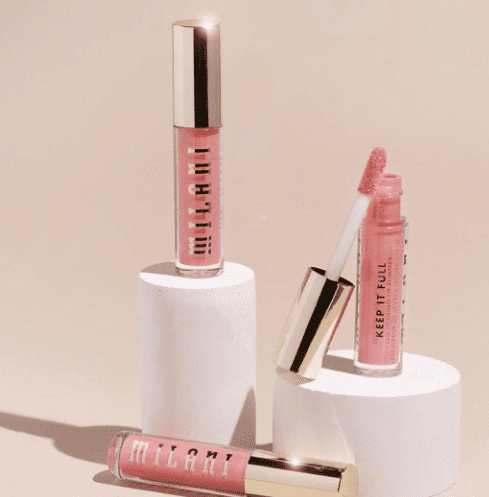 Infused With
Avocado Oil
Jojoba Seed Oil
Sunflower Seed Oil
Collagen and Peptides
Mango Seed Butter
Vitamin E
Pros
Intense plumping bloss
High comfort and velvety soft
Cushiony shine finish
Oversized doe foot applicator
Hydrating and nourishing
Shades available: 1
Cons
It has a tingling sensation and may not suit sensitive lips.
Lastly, the Rich Creme Nutri Plumping Lip Balm boasts 30 botanical ingredients that provide everything your lips need. Along with a plump pout, it instantly nourishes and smoothes lip contours and makes them look naturally beautiful. The super creamy texture stays on for a long time.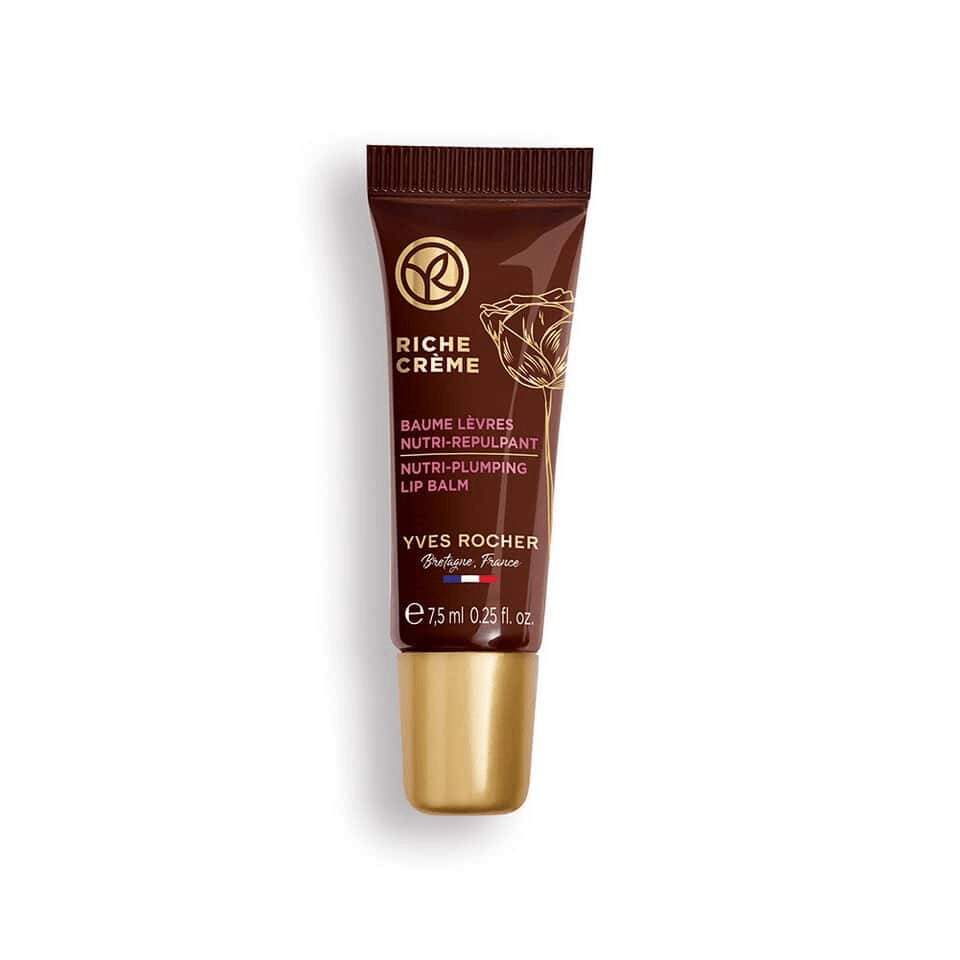 Infused With
Castor Oil
Beeswax
Coconut Oil
Mango Oil
Avocado Oil
Pros
Made with 30 nourishing botanical ingredients
Clinically proven results
Contours lips and gives fuller lips
Nourishes and smoothes lips
Tube applicator
Shades available: 1
Cons
The quantity of the balm is comparatively less.
Get the Perfect Bloss | Tarte Maracuja Juicy Lip Dupe
You might have come across choosing between lip balm and lip glosses. However, today, I will share some points you must remember before purchasing a lip balm gloss. It can be tricky but not impossible, and with me being here, stay relaxed! Just skim through these pointers to get your comfortable gloss glam.
Research
I've repeated this in almost all my blog posts as it is the primary to-do. Whenever you come across a brand, I advise you to check the details, like the formula, claims, and verify them with the help of reviews. If you seek or avoid a specific type, dive deeper and check for yourself. Compare prices and look for alternatives if your product is overpriced. A well-researched purchase ensures 100% satisfaction.
Ingredients
A bloss is a combination of a lip balm and gloss, so it is a given that a bloss must be formulated with lip-loving ingredients such as essential oils like Jojoba Seed Oil, Avocado Oil or Olive Oil, and kinds of butter like Mango Butter, Shea Butter, and Cocoa Butter. These nourishing ingredients ensure hydrated and soft lips.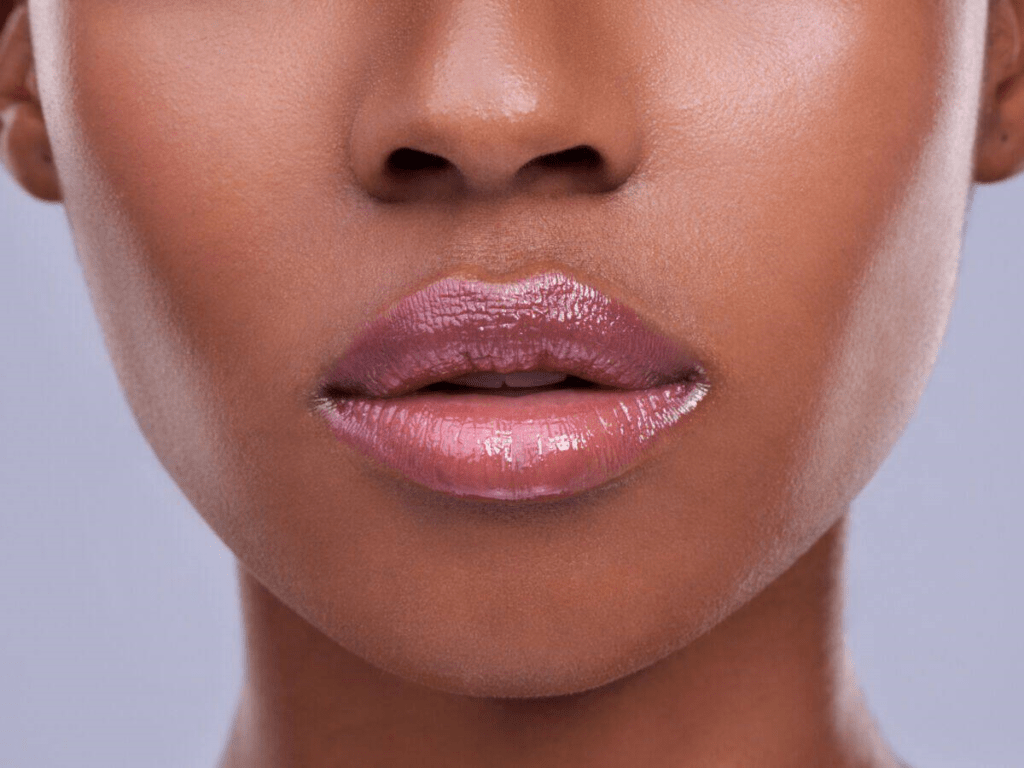 Avoid these
Cancel out products that contain strong fragrances and other harmful ingredients like Parabens, Petroleum, Alcohol, Silicones, and more. These toxic ingredients will not only prove detrimental to the outer lips but may also affect the mouth and throat.
Preference
Every one of us has a personal preference for adding makeup products. Determine your choice and narrow it down accordingly. If you are into heavy lip makeovers, go for louder shades having the sheerest finishes. While a minimal preference, you may choose a subtle and natural-looking glam.
The Best Blosses | Tarte Maracuja Juicy Lip Dupe
Frequently Asked Questions | Tarte Maracuja Juicy Lip Dupe
What does Tarte Juicy Lip do?
The Tarte Maracuja Juicy Lip instantly plumps your lips, hydrates and moisturizes with a pop of color, and gives your lips a glossy look.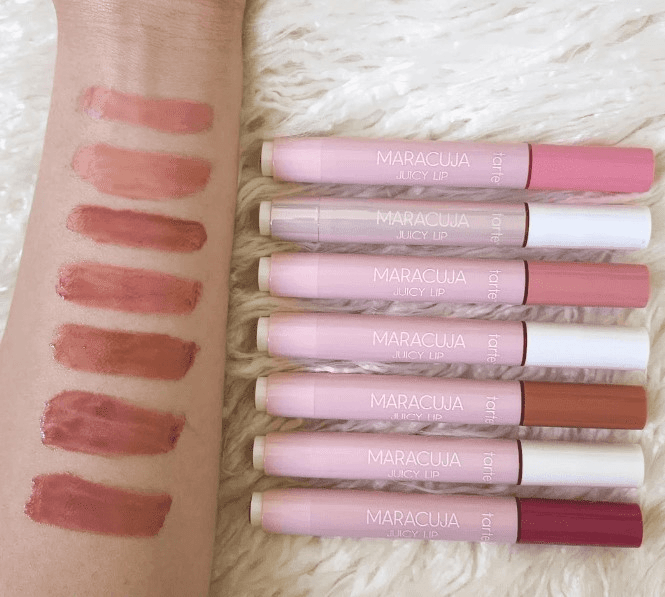 What are the ingredients in the Maracuja Lip balm?
The Tarte Maracuja Juicy Lip is formulated with lip-vigorating ingredients such as Vitamin E and essential oils like Maracuja and Grapeseed with fruit extracts such as Goji, Acai, Pomegranate, Watermelon and Strawberry.
Why do we need a Tarte Maracuja Juicy Lip Dupe?
Numerous brands have manufactured comparable versions of the bloss at a reasonable deal. Another critical point is that many users find the applicator of the Tarte balm irritating and confusing. Thus, to explore and find better blosses, people seek Tarte Maracuja Juicy Lip Dupe.
Does Maracuja Lip Plumper work?
Yes. Tarte Maracuja Juicy Lip visibly fades away the look of lip wrinkles and smoothes with its nourishing formula. It instantly plumps your lips and adds volume and definition.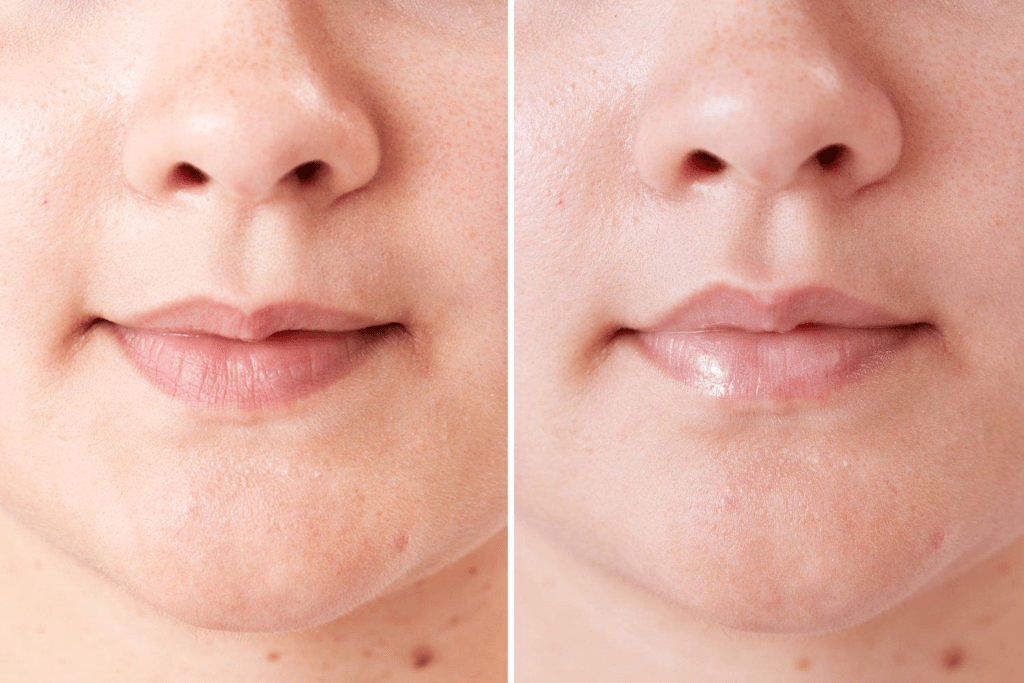 Which is the best Tarte Maracuja Juicy Lip Dupe?
Pout-Perfect Shine Lip Plumper by Sheglam is the best Tarte Maracuja Juicy Lip Dupe. It is affordable and replicates the formula, plump, and finish of the OG Tarte Maracuja Juicy Lip.
The End | Tarte Maracuja Juicy Lip Dupe
Lip blosses are the hottest lip product in the market. Its multi-purpose hydration+ shine formula and infusion of lip-nourishing ingredients with the pout volumizing feature is a heaven-made combination. Now, one can effortlessly fake a lip job without spending heavy dollars.
Numerous brands have come out with their versions of blosses, but the one that has set a benchmark is the Tarte Maracuja Juicy Lip. Its vegan, clean, nourishing formula with a glossy, radiant color is to die for. It visibly blurs all your lip lines and makes them look plump and kissable.
However, many users seek Tarte Maracuja Juicy Lip Dupe as equivalent options are available at cost-effective rates. In this article above, I have discussed blosses, 11 Tarte Maracuja Juicy Lip Dupe, and picked the best for you. I hope you find this write-up insightful and help you find a suitable Tarte Maracuja Juicy Lip Dupe.
Latest Posts: