Is Nutrafol Bogus? Does Nutrafol work? If these questions come across your mind or you are skeptical about the popular hair supplement, it's time for you to seek efficient Nutrafol Dupes. In this write-up, I will discuss the three most popular Nutrafol products and elaborate on 11 products that qualify as Nutrafol Dupe.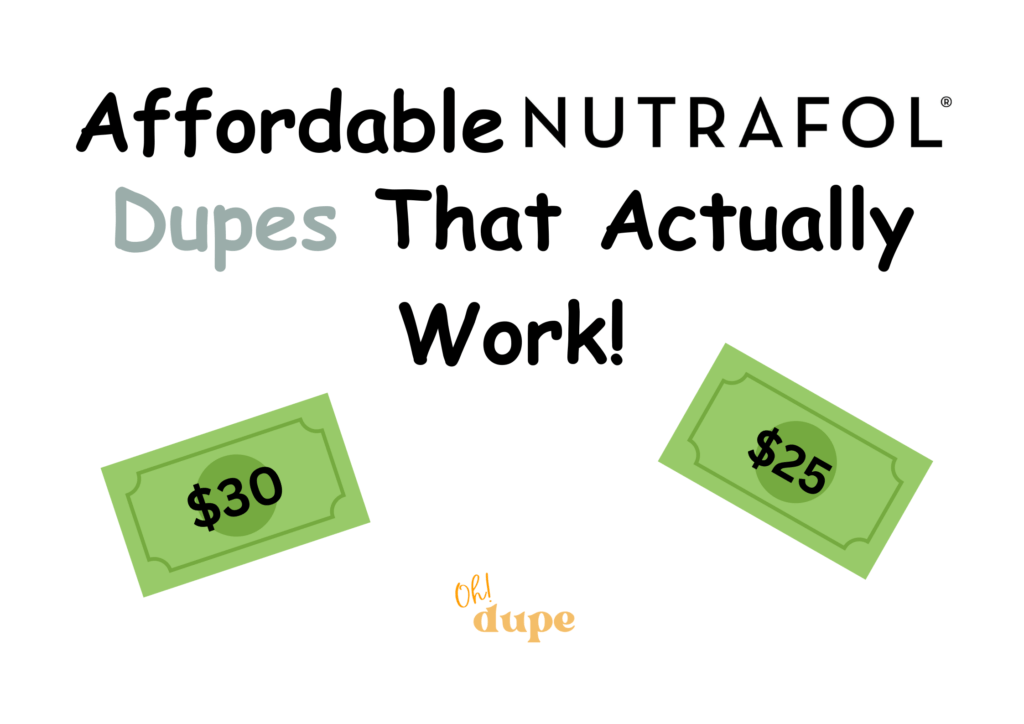 Healthy hair has been an obsession for ages, and why not? As an epitome of beauty and confidence, our hair deserves the best. Be it in the form of DIY hair packs or power-packed nutritional supplements, we all yearn to improve the health of our hair. The only brand that strikes me when discussing clinically approved hair nutraceuticals is Nutrafol.
Having set the stage for being the best hair multivitamin and dermatologist-approved, Nutrafol needs more validation from the FDA, is overly priced, and requires a high dosage. All these concerns make you want to look for an alternative to the medically acclaimed hair supplement brand.
Nutrafol Dupe | Why are Hair Supplements on the Rise?
Sometimes, food alone cannot fulfill the nutritional requirement for healthy hair; thus, additional essential vitamins and minerals are compressed in tablets for daily intake. Hair thinning and hair loss have taken a toll on young adults in the US. According to the American Academy of Dermatology (AAD), nearly 50% of adults in the US will suffer from thinning hair by 40. A considerable percentage of the male population is distressed with baldness and receding hairlines. Not to forget, the global pandemic added fuel to the fire as people infected with COVID-19 suffered prominent hair damage.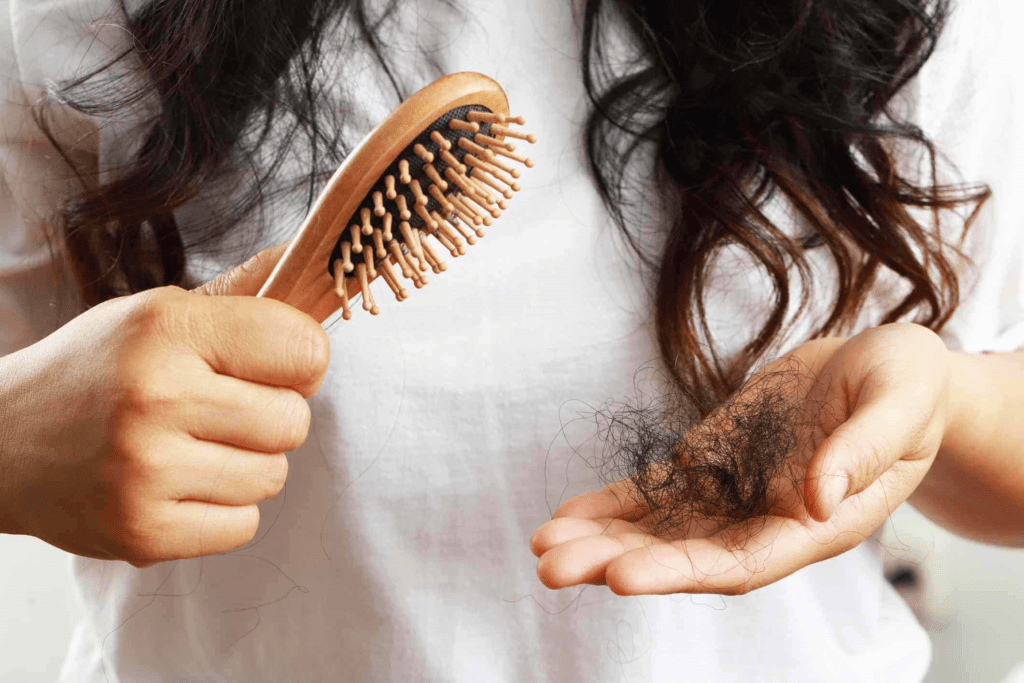 Practical solutions to regain your mane include scalp massaging, oiling, and dietary supplements. However, most people choose hair supplements as they are result driven and effective. Stats reveal over 12.42 million Americans used hair regrowth products in 2020, thus accounting for North America of 33% and making it one of the largest shareholders of the global supply chain. Prominent hair supplement brands known for effective hair regrowth include Nutrafol for their legitimate and authorized formulation and result-driven performance.
However, Nutrafol needs heavy investment, a hefty dose, and, most importantly, a green signal from the FDA. These are potential reasons why I've listed 11 alternative Nutrafol Dupe products.
Nutrafol Women's Vegan
The vegan version of the nutraceutical is exclusively produced for women who have adopted a vegetarian diet. The nutrition-enriched supplement targets elements that trigger hair thinning. The formula is naturally derived and 100% vegan. Formulated under experienced physicians, it delivers efficient results such as visibly thick hair, reduced hair fall, and regrowth.
Mothered by the Hair Growth Specialist, Foligain is a hair growth stimulant backed by extensive research. It focuses on the nutritional requirement of hair follicles and promotes thick and healthy-looking hair.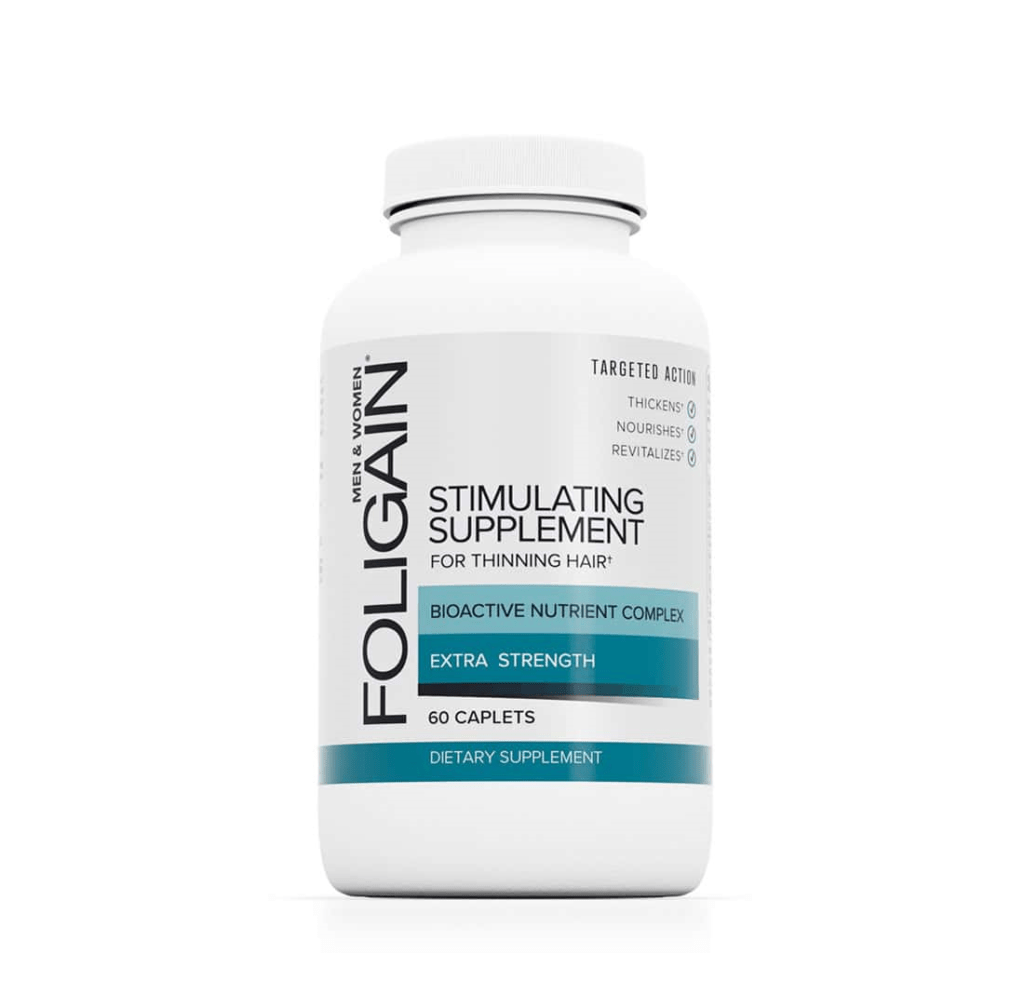 Nutri Check
Beta-Sitosterol
Biotin
Saw Palmetto
Niacin
Folic Acid
Zinc and Copper
American Ginseng
Vitamin B6
Pantothenic Acid
Kelp derived Iodine
Contains : 120 caplets
Prescribed Use: 1x per day
Pros
Caters to all kinds of hair loss
Unisex hair boost solution
Instant and systematic working
Visible results
Vegan and clean ingredients
Cons
The results may take a lot of time.
If you have a sweet tooth and want to rule out boring-looking capsules, you can swiftly shift to the sweet Sugarbear Hair Vitamin Gummies. Made with natural tapioca and flavored with real fruits, the blue vitamin provides all the necessary vitamins to your hair.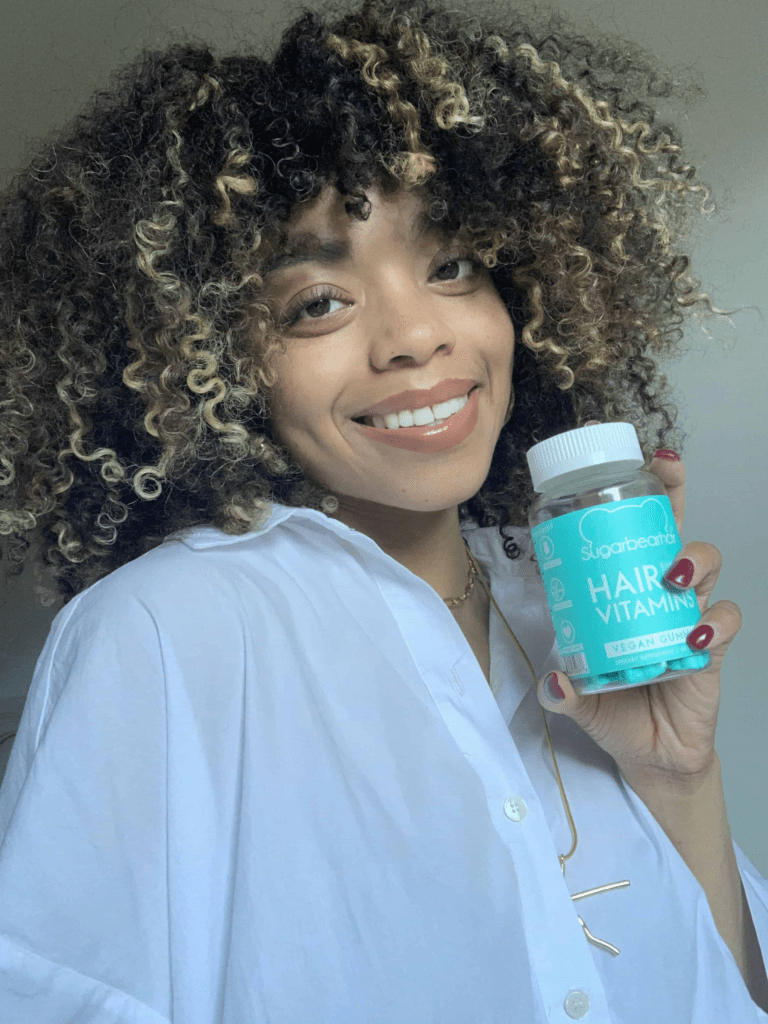 Nutri Check
Vitamins A, B6, B12, C, D and E
Folic Acid
Biotin
Pantothenic Acid
Calcium
Iodine
Zinc
Sodium
Contains: 37 Gummies
Recommended intake: 2x per day
Pros
Soft, chewy, and delicious
It does not contain hormones
Do not affect body and face hair
Vegan and Cruelty-Free
Lab tested
Cons
Diabetic Patients should deter as it includes 2g of added sugars.
The product results from 15 years of cellular research and years of experience with the notable board-certified anti-aging expert Marc A. Ronert. The luxury nutraceutical is power-packed with essential vitamins and minerals, botanically derived elements, and patented ingredients. It majorly helps to maintain scalp health and restore hair growth.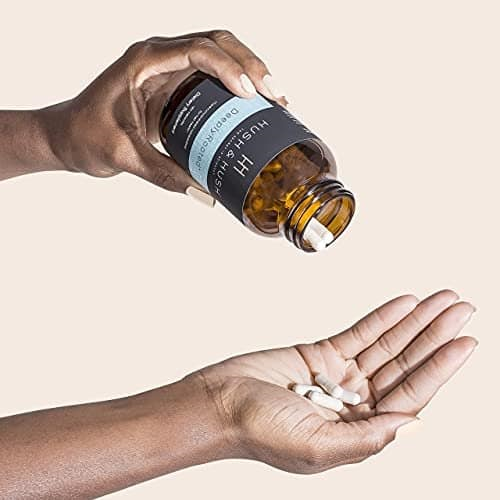 Nutri Check
Vitamins A, B12, C, and D
Niacin
Biotin
Pantothenic Acid
Kelp derived Iodine
Zinc
Selenium
Korean Ginseng Root
Rhodiola Rosea Root
Essential oil hair health complex
Polypeptide complex
Contains: 129 capsules
Prescribed Use: 2x a day
Pros
Nourishes scalp
Promotes thick and healthy-looking hair
Unisex hair health solution
Gluten-free
Clinically proven ingredients
Clean vitamins
Cons
The Wellbel Women's Hair Supplement is an efficient Nutrafol Dupe. Within a 4-month consistent course, you can have fuller, thicker hair without side effects such as breakouts and rashes. You can also open the capsule and infuse it with your favorite drink. The clean, drug-free option extensively focuses on shedding and boosts hair growth.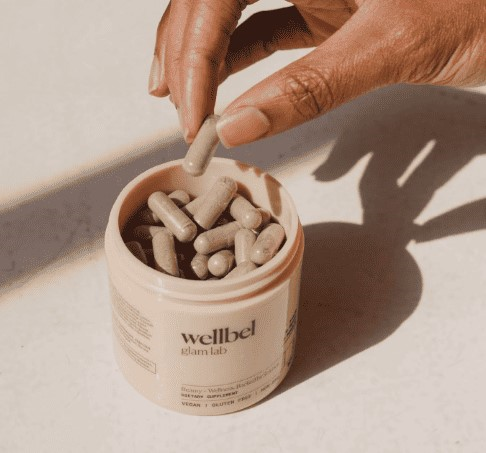 Nutri Check
Vitamin A
Vitamin D
Vitamin B12
Folate
Biotin
Selenium
Horsetail Powder
Saw Palmetto
Nettle Leaf
Contains: 30 tablets
Recommended Intake: 3x per day
Pros
Made under physicians
Vegan ingredients
Supports hormonal balance
Healthy hair growth cycle
Works for all hair types and textures
Gluten-Free
Non-GMO and no added artificial colors
Cons
Not for pregnant and breastfeeding women.
Nutrafol Postpartum Hair Supplement
The following top-selling Nutrafol product is the Postpartum Hair Growth Nutraceutical. Significant physical changes occur regularly after childbirth; however, the most frustrating is postpartum hair loss. To compensate for the nutrition deficiency and curb hormonal baby blues, Nutrafol Postpartum is a trusted hair supplement to regain your hair growth.
Viviscal is a known hair multivitamin brand that has satisfied its consumers with its top-notch results for over 25 years. Hair loss post-pregnancy can add up to the existing stress and mood swings, but not when you have Viviscal. In a test study, women experienced a 32% increase in terminal hair and a 40% decrease in hair thinning.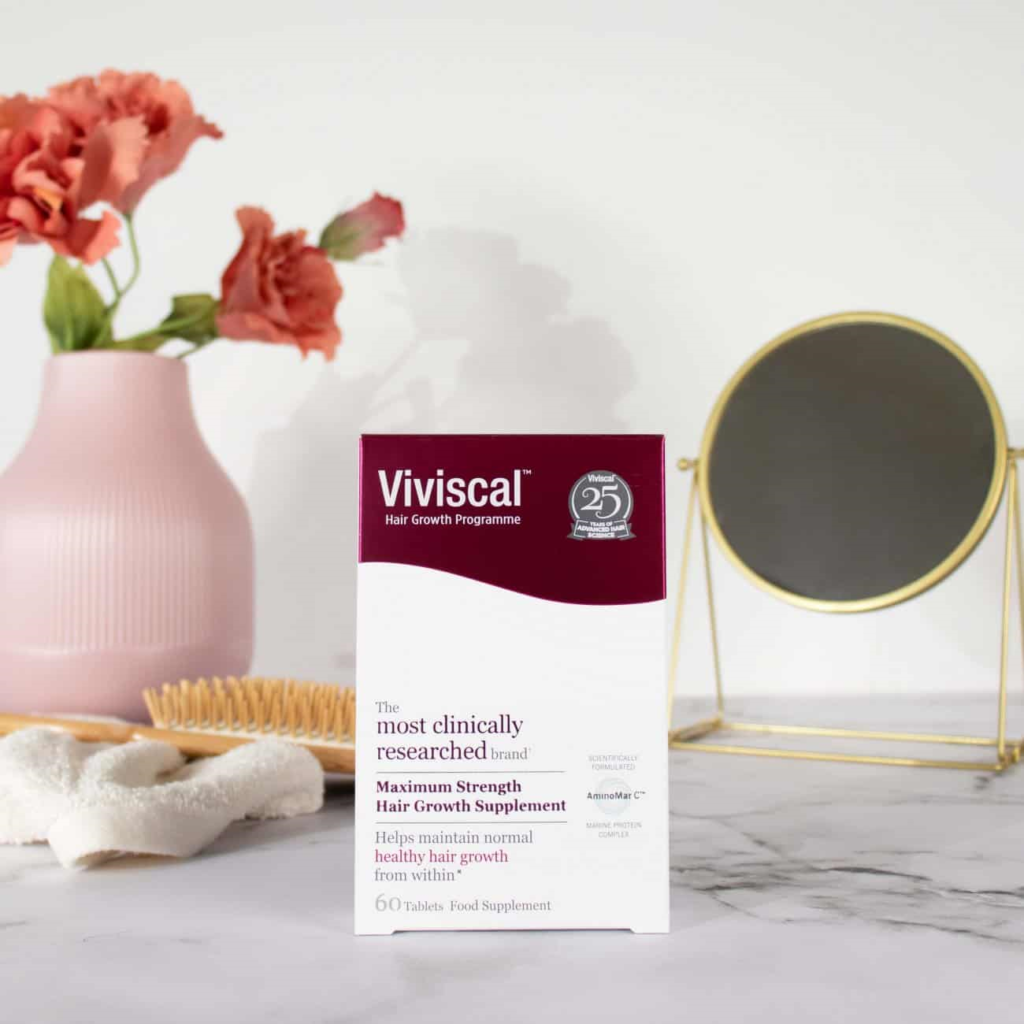 Nutri Check
AminoMar (marine collagen)
Vitamin C
Biotin
Iron
Niacin
Calcium
Zinc
Contains: 60 capsules
Recommended Intake: 2x per day
Pros
Clinically proven ingredients
Improved hair thinning
Boosts hair growth from within
100% drug-free
Ideal for all hair types
Cons
It contains animal-derived ingredients.
The baby blues gummies are exclusively made for all depressed new mothers unhappy with hair shedding in the shower. These soft gummies are made from clean and naturally derived ingredients. It curbs postpartum hair loss and maintains healthy hair after birth.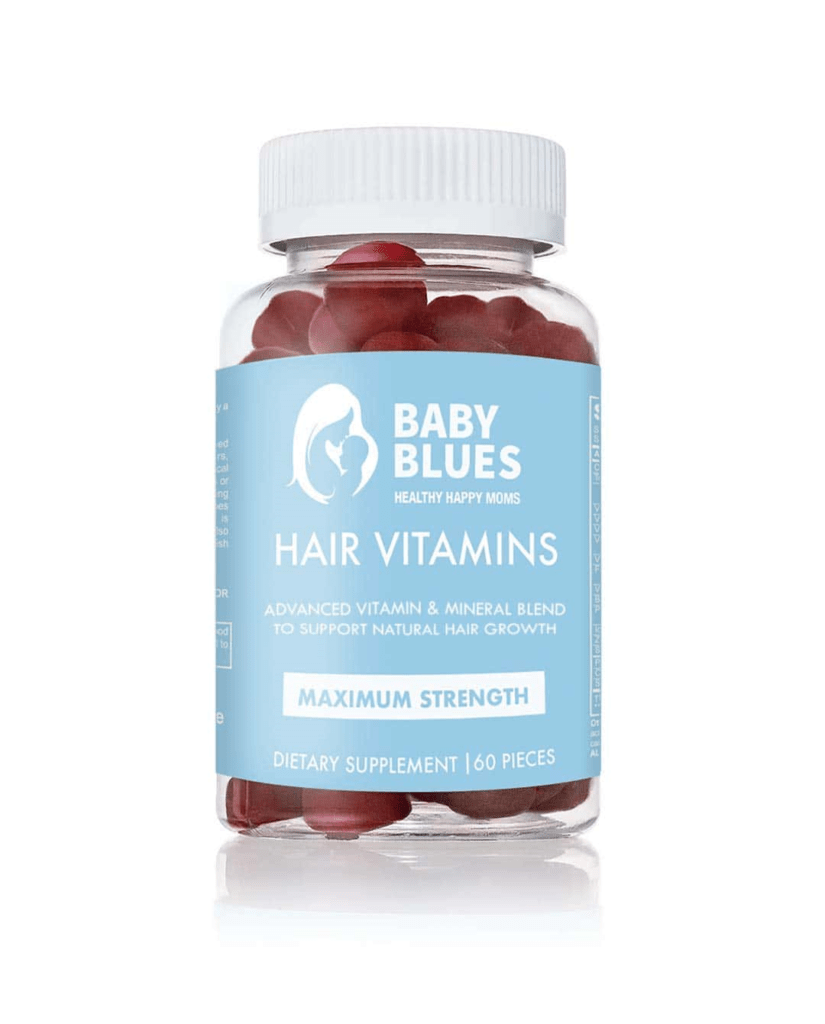 Nutri Check
Vitamins A, B6, B12, C, D and E
Folic Acid
Biotin
Pantothenic Acid
Iodine
Zinc
Sodium
PABA (para-Aminobenzoic Acid)
Collagen
Silicones
Contains: 60 capsules
Prescribed Use: 2x gummies per day
Pros
Maximum strength hair vitamin
Infused with essential vitamins
It slows hair thinning, improves textures, and gives fuller hair
Soft, chewy, and delicious
Free of glutens and gelatin
Non-GMO
Passion fruit flavored
Cons
One of the best solutions to postnatal anxiety is the Pink Stork. These pills stimulate hair regeneration, boost cognitive health, provide hormonal support and balance, and manage stress—a perfect add-on med for ensuring new mothers' physical and emotional well-being.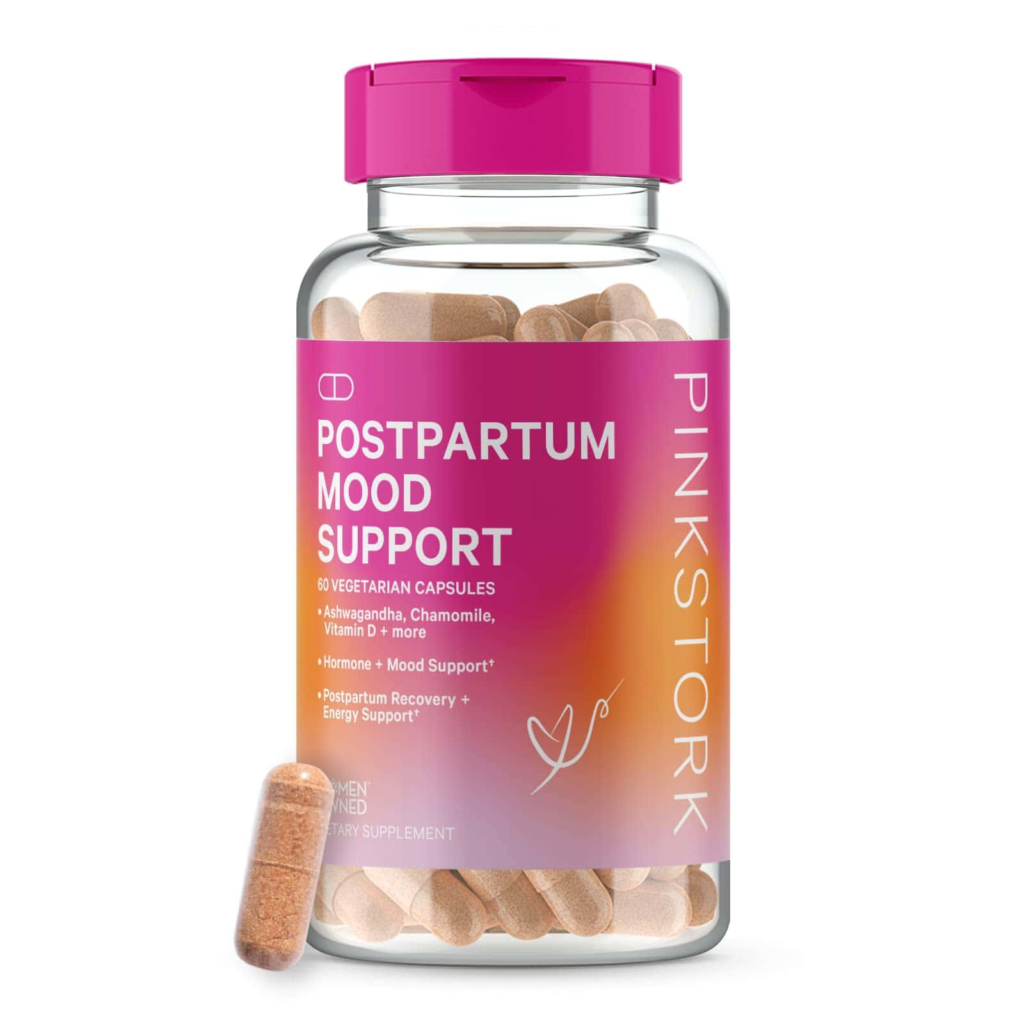 Nutri Check
Vitamin B6, B12 and D
Niacin
Folate
Ashwagandha Root
Flax Seed Powder
Blueberry Extract
Chamomile
Saffron bulb extract
Black Pepper Fruit
Organic Rice Concentrate
Contains: 60 capsules
Prescribed Use: 2x per day
Pros
Vegan capsule
Formulated with vitamins and herbs
Boosts mood and restores energy
Relieves hormonal imbalance, emotional and cognitive well-being
Free of glutens, wheat, dairy, and soy
Non-GMO
Cons
May cause difficulty while nursing.
Resetting your body and gaining all your lost nutrients may seem a considerable task post-pregnancy; however, if you are set to revive your overall health and have a healthy comeback. Crafted with all the needs of healthy and beautiful hair, the dual action in Centrum is backed by nutritional science. It is a popular prescription from doctors and pharmacists.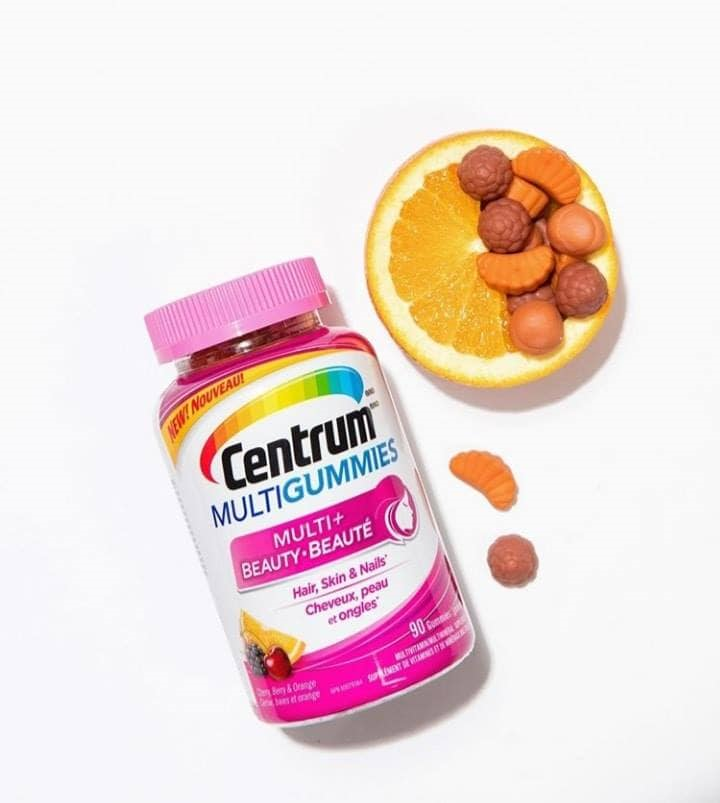 Nutri Check
Vitamins A, B6,B12, C, D3 and E
Folate
Biotin
Pantothenic Acid
Calcium
Iodine
Zinc
Sodium
Contains: 100 gummies
Recommended Intake: 2x gummies per day
Pros
Delicious fruit-flavored gummies
Formulated with micronutrients
Maintains bone strength and immunity
Gluten-free
Cons
Nutrafol Men
With an inclusive approach, Nutrafol's third hair support pills are for men. Hair is a crucial adornment and a symbol of royal masculinity. However, these royalties start to shed off in the peak years, making men feel insecure and anxious. Nutrafol Men Hair Growth Nutraceutical is an excellent choice to bring back pride and boost confidence. Its patented technology and safe ingredients target the root causes and reinvigorate hair without impacting hormonal and sexual health.
One of the prominent leaders in efficient solutions for men and women, Bosley MD, is a recognized hair restoration brand. Healthy hair growth capsules harness the power to combat hair damage caused by numerous causes. It focuses on nutritional deficiencies and provides beneficial vitamins encouraging visible hair growth. While nourishing hair follicles, dietary pills promote thickness and improve hair texture.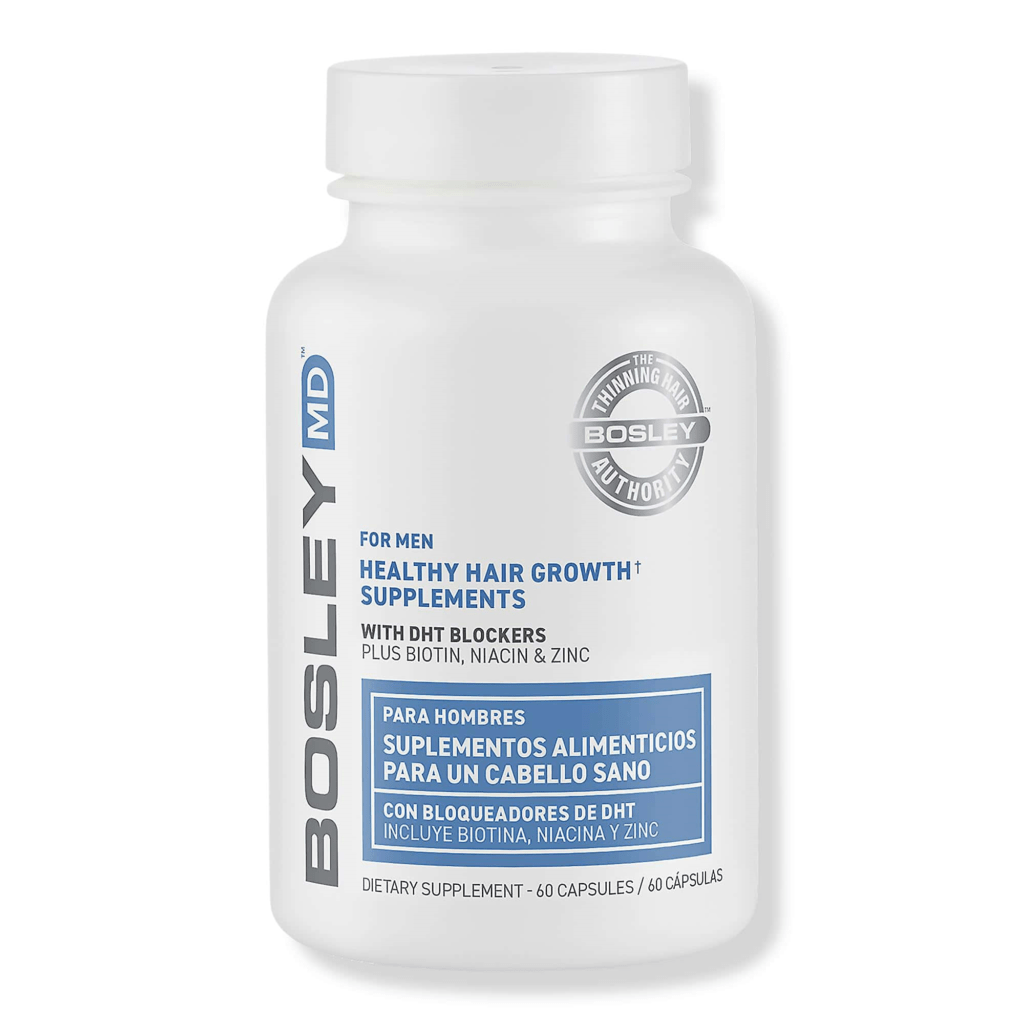 Nutri Check
Biotin
Niacin
Zinc
Pumpkin Seed Extract
Magnesium Stearate
Microcrystalline Cellulose
DHT inhibiting botanicals
Vitamins and Minerals
No added Parabens, Glutens, and Sulphates
Cruelty-free and safe
Contains: 60 Capsules
Recommended Intake: 1x per day
Pros
Strengthen the hair follicle
Maintains healthy hair
Reduce hair thinning
Promotes thick and textured hair
Cons
The multifunctional hair supplement boosts healthy hair and deliciously supports skin health. Majorly composed of collagen and biotin, these gummies are available in three assorted fruit flavors.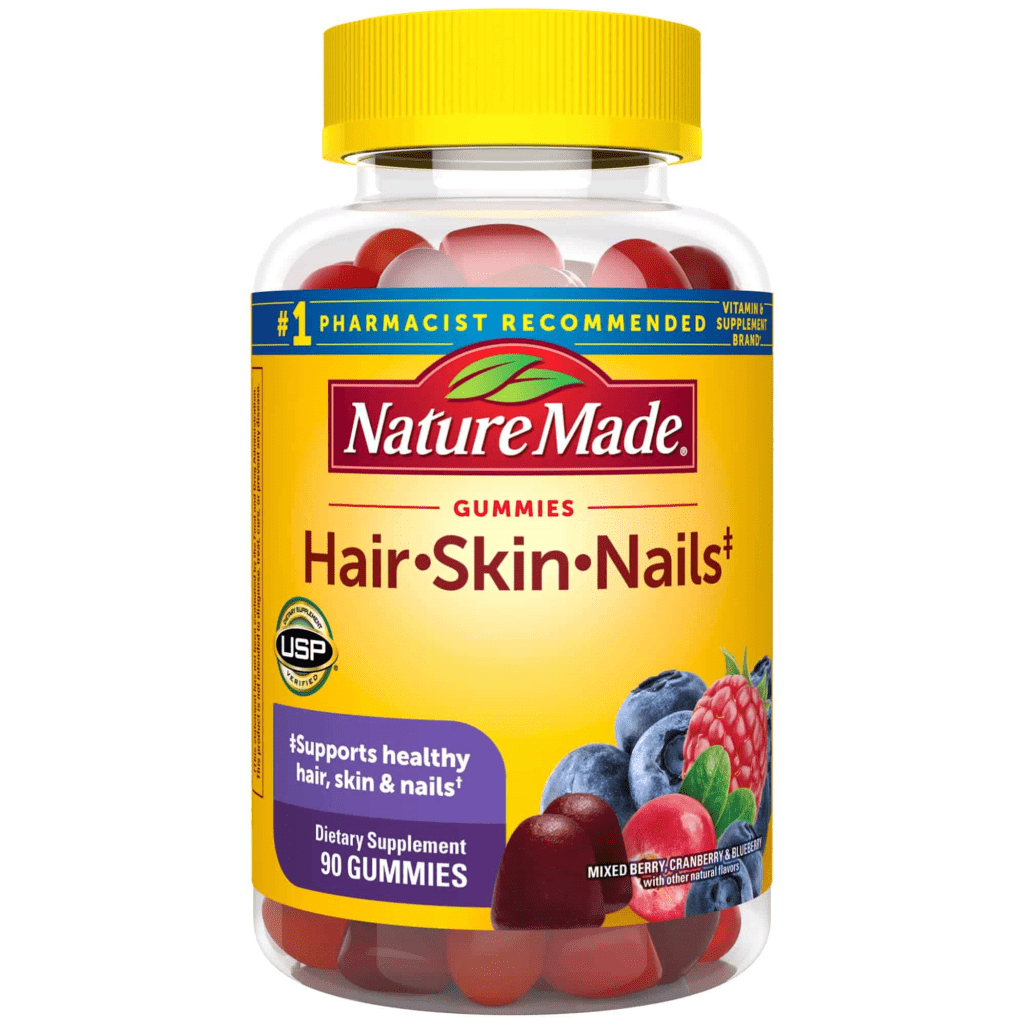 Nutri Check
Vitamin C
Biotin
Sodium
Lactic Acid
Contains: 45 Tablets
Recommended Intake: 2x per day
Pros
Soft and chewy fruity gummies
Promotes healthy hair, skin, and nails
Boosts collagen production
Packed with antioxidants
United States Pharmacopeia (USP) Verified
Color safe and clean
Gluten-free
Cons
Solely crafted for him, the biotin builder vitamins are cherry-flavored gummies that provide for healthy hair and prevent hair damage. Besides restoring thick hair, it also boosts skin health and nail cuticles.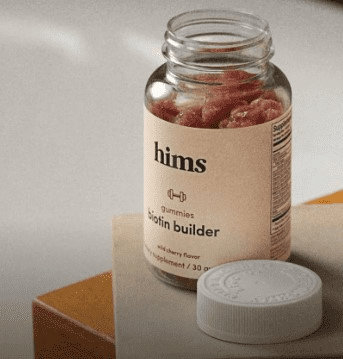 Nutri Check
Biotin
Vitamins A, B6, B7, B12, C,D and E
Folic Acid
Niacin
Pantothenic Acid
Citric Acid
Lactic Acid
Contains: 30 gummies
Recommended Intake: 1x per day
Pros
Power Packed with Vitamin B
Boosts hair, skin, and nail health
Developed with doctors and confectioners
Free of glutens and artificial colors
Cons
These Four Things To Check Before Committing To A Hair Vitamin
Identifying your hair issue
Hair shedding is quite natural, but if you lose hair without regaining it, it is an alarming sign. Determine the reason for your hair damage and then look for a hair supplement accordingly. It may be due to stress, postpartum or hereditary. Ensure a proper nutritional balanced diet and carefully take the add-ons.
Research is Key
Keep on underlining the importance of research while purchasing any product. While adding something that will impact your health, you should be careful and patient. Look at the supplement facts of the bottle and check for essential nutrients that are needed for your concern. Many brands offer customized hair treatments according to your specific hair needs.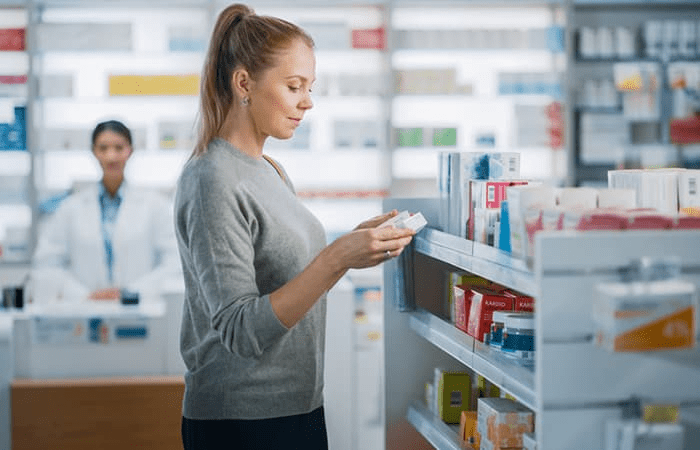 Cancel these things
Stay away from supplements that contain artificial flavors, parabens, phthalates, petroleum jelly, alcohol, and many more. Look for natural and botanical ingredients that are clean and drug-free. These harmful ingredients may cause severe side effects. Adverse effects may have a sexual impact on men.
Consult your physician
You should start a hair supplement course with the knowledge of your physician. Verify the supplement before intake to ensure safety and health.
Best Picks | Nutrafol Dupe
Frequently Asked Questions | Nutrafol Dupe
Does Nutrafol Hair Work?
Yes. Nutrafol hair supplements promote faster-growing, fuller hair. Many users have observed notable improvements in their hair growth cycle. This drug-free and clinically proven supplement, formulated under the guidance of experienced physicians, is adequate hair care support.
What are the side effects of Nutrafol?
Nutrafol hair supplements' common side effects include headaches, body cramping, and diarrhea.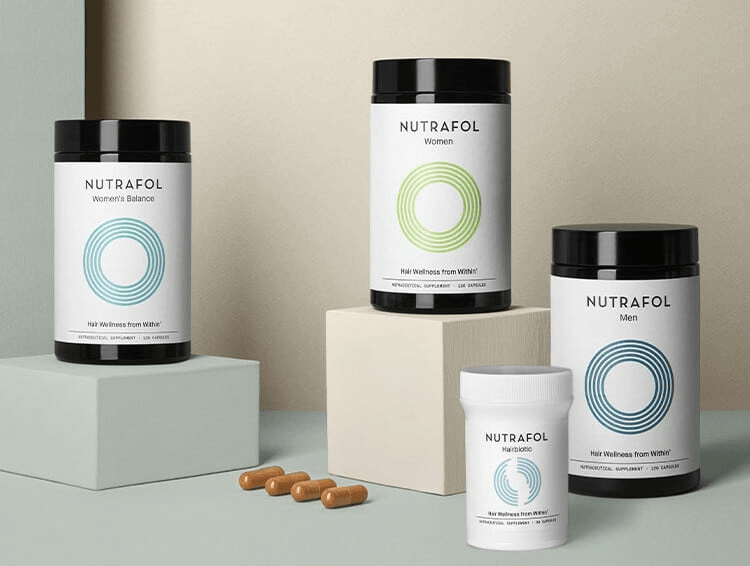 Do dermatologists recommend Nutrafol?
Nutrafol claims itself to be the no.1 physician-recommended hair multivitamin brand. Its clean and drug-free efficient formulation makes it the first choice of most dermatologists.
Why is Nutrafol not approved by the FDA?
Nutrafol needs to qualify specific claims and regulations of the FDA and thus remains unapproved by the federal health agency.
What are the Nutrafol Dupe supplements?
The Dupe for Nutrafol Women's Vegan Hair Growth Nutraceutical is Foligain by the Hair Growth Specialist. A close substitute for the Postpartum Hair Growth Nutraceutical is Viviscal Hair Growth Supplements. Bosley MD Healthy Hair Growth Capsules for Men is an alternative to Nutrafol Men Hair Supplement.
The Final Note | Nutrafol Dupe
Hair is one of the most adorned human organs cherished by both genders. A symbol of pride, beauty, and confidence, healthy hair is manifested by all. However, lack of proper nutrients, natural stressors, hereditary and genetic issues, and aging cause hair damage in numerous manners. To combat these, various hair care essentials are available from which hair supplements have a primary vote.
Nutrafol, being the leader of hair care multivitamins, possess significant drawbacks that allow people to look for its dupe. In this article, I have chosen three bestselling Nutrafol supplements and have presented a dupe for them. I have also picked the best for you with an essential guide to help you find better. I hope this article leads you to your ultimate hair vitamin.
Latest Posts: