I do not need to discuss how good Lululemon Everywhere Belt Bag is. You've already seen enough of the entire fashion community on Tiktok rave about it in numerous ways. When certain things are overhyped, I try to find their peculiar features and wholly criticize or justify their virality. The following opinion that is going to be served is on Lululemon Everywhere Belt Bag Dupe.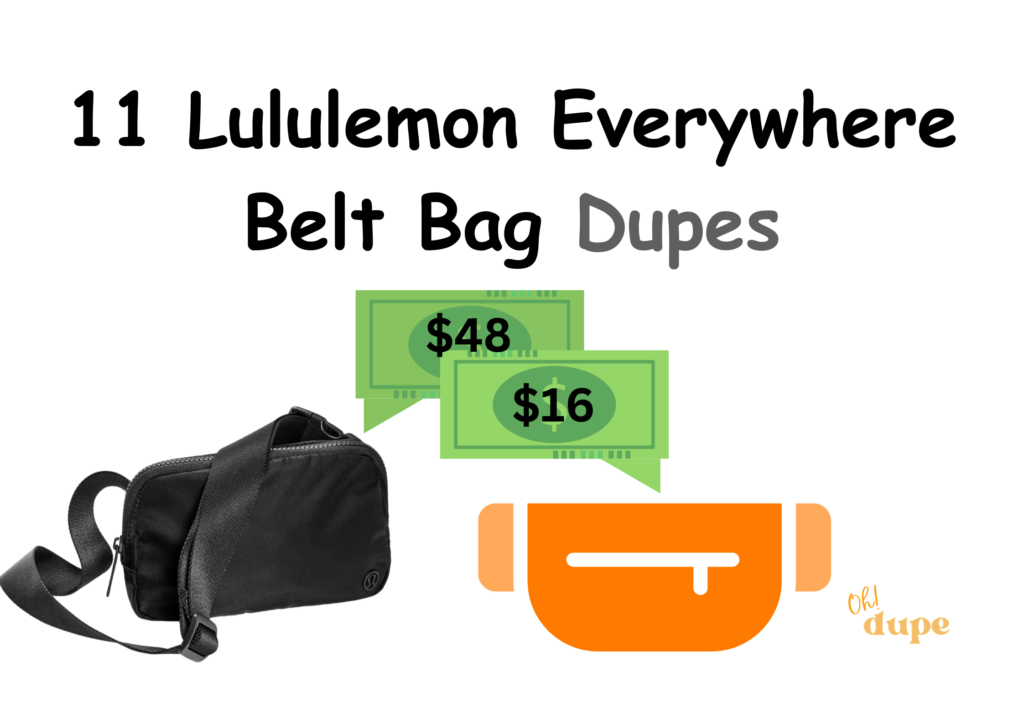 The fanny pack, or the "belt bag," as Lululemon calls it, has incredible features and is mid-priced. I ordered the classic black bag only to have a mediocre experience, and its omnipresence somewhat irritated me. From water repellency to the brilliant build, it is perfect, but I wanted to stand out.
Within a few weeks, the minor inconveniences of the strap and loose elastic of the mesh pockets didn't seem insignificant. I set out to find some alternate options and try out other brands. So here I am! I have listed 11 hands-free bags that can be called Lululemon Everywhere Belt Bag Dupe. Stay tuned till the end as I share some handy tips on choosing the perfect belt bag.
Lululemon Everywhere Belt Bag Dupe | Cost-Effective Alternatives!
For the first Lululemon Everywhere Belt Bag Dupe, I give in to the popular Mini Belt Bag that has gained attention for its affordability and versatility. The $17 bag has similar functionality and dimensions to the Lulelemon belt bag. So if you are into Lululemon Belt Bag and wish to have more in your collection without spending $40 each, this must be your absolute choice.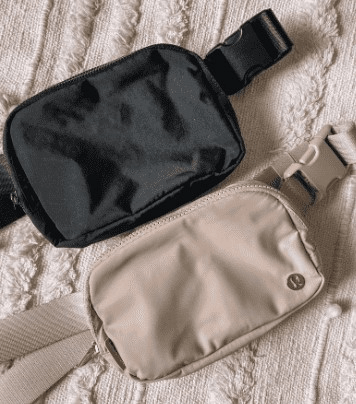 Specs
Material: 100% Nylon
Volume: 1L
Top Zip Closure
An adjustable strap
Front Buckle Fastening
Back Zip Pocket
Main Internal Compartment
Hits
Versatile and flexible
Waterproof
Tear resistant and lightweight
High-quality and multi-functional
Adjustable and affordable
Available in a wide range of colors
Misses
The fabric gets dirty quickly.
A detail-oriented, well-researched designer storage essentials brand offers us an affordable Lululemon Everywhere Belt Bag dupe. It is a famous rival of Lululemon due to its material and practicality. If you love Lululemon but are ecologically conscious, this vegan-made bag helps you move in a guilt-free style.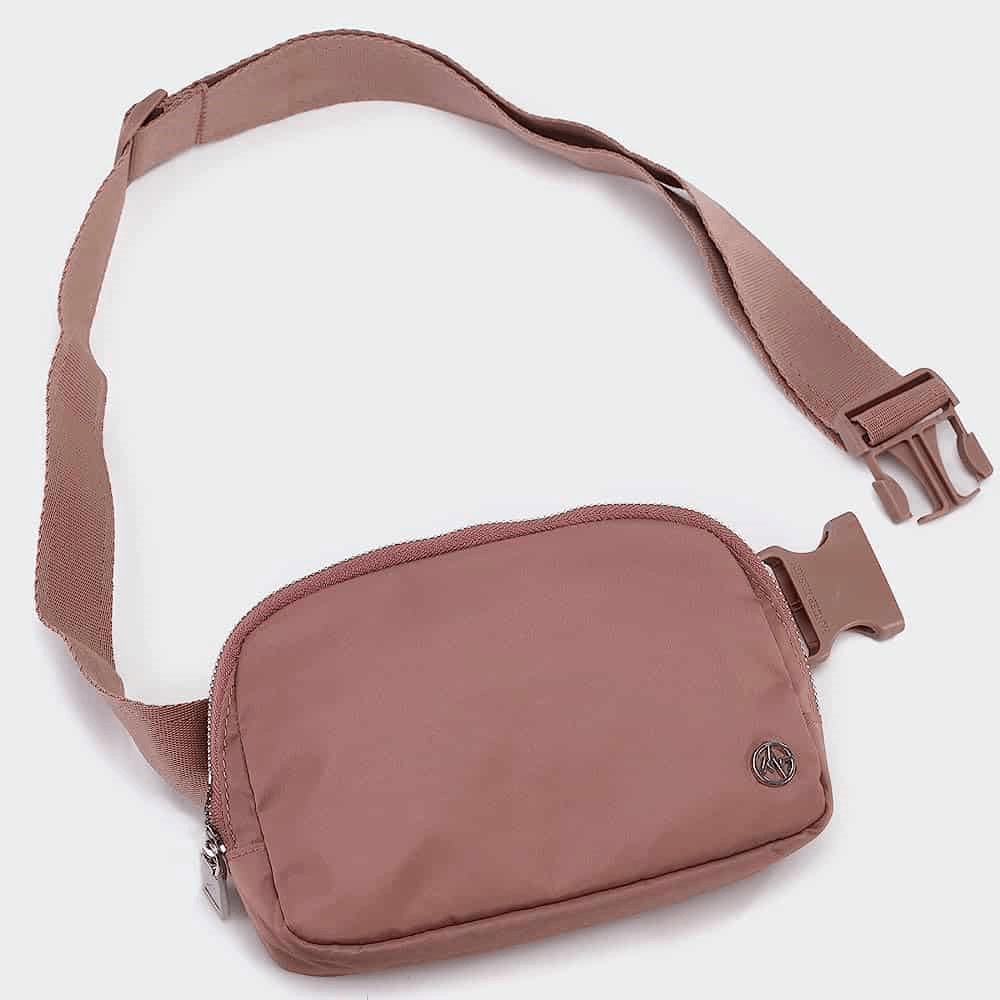 Specs
Material: 100% Nylon
Volume: 1L
Adjustable Shoulder Strap
Polyester Lining
100% Vegan
Hits
Durable Material
Versatile styling
Spacious zipper
Lightweight and compact
Water-repellent and anti-abrasive
Sustainable material
Available in seven colors
Misses
After Lululemon made a benchmark, many brands took inspiration, identified the loopholes, and manufactured their version of the Lululemon Bag. However, these brands are humble, and the cost range is decent. They aren't as sensational as Lulu, but their products speak for themselves. That being said, this fanny pack from Telena is worth considering. Let's look at the details below.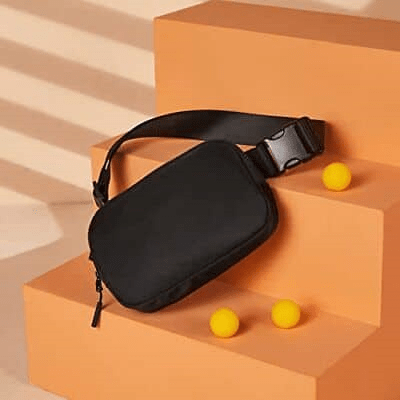 Specs
Material: Polyester
Volume: 2L
A main compartment
One back zipper
Three mesh slots
Smooth zipper design
Adjustable straps
Durable buckle
Hits
Compact and multi-functional
Versatile and flexible carrying
waterproof and lightweight
Spacious and safe
Misses
Available in a single shade.
If you are a travel enthusiast looking for your next airport look, this bag from Travelon is a must-buy. It is manufactured considering all the risks tourists might face while traveling. A product of uncompromised standards of durability and multi-functionality, this fanny pack from Travelon provides a safe hands-free experience.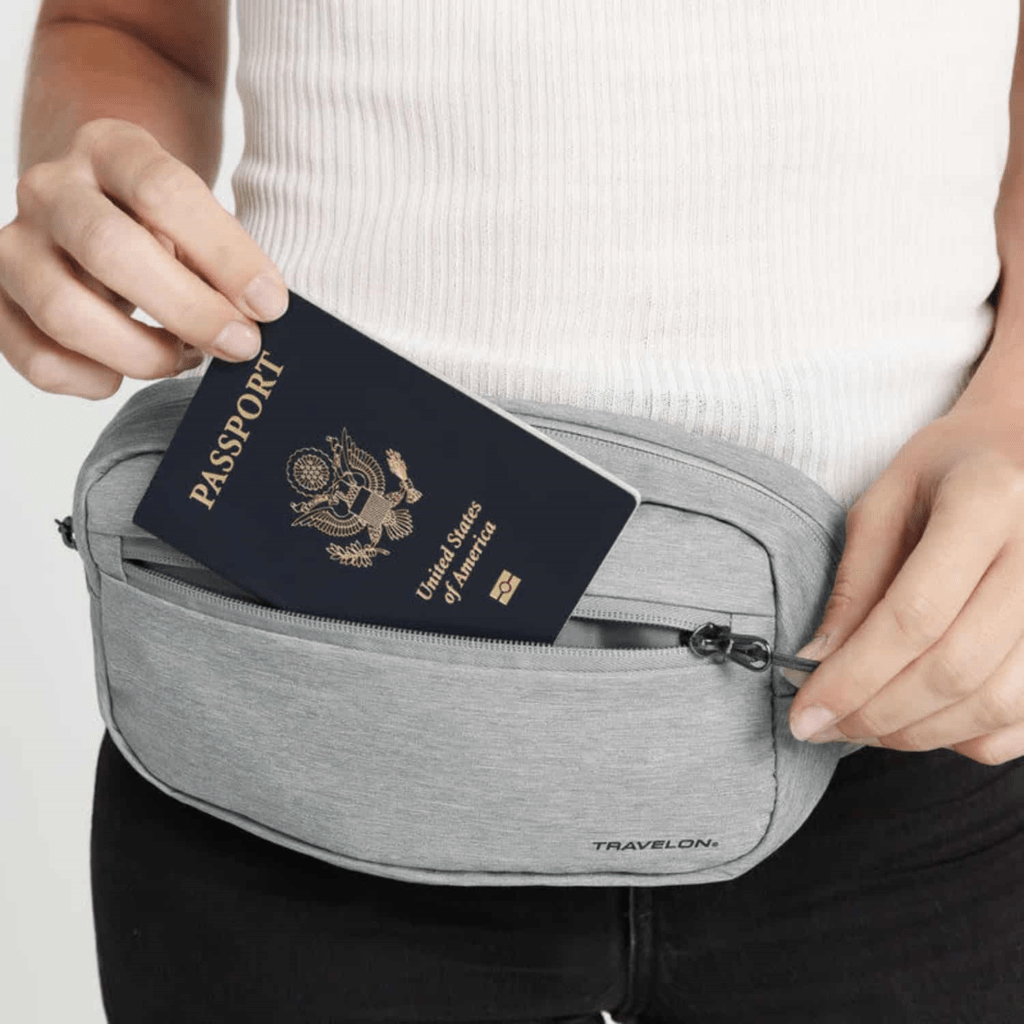 Specs
Material: Polyester
Volume: 2L
One main compartment
Two internal slots for mini essentials
Front zippered pocket for safe storage
RFID-protected zipper pockets
Soft edges for space
Adjustable strap
Hits
Durable material
Travel-friendly
Weather resistant
Wipeable and easy to clean
Great hold and lightweight
Anti-theft traveling
Available in three vibrant colors
Misses
The strap does not stay in place.
If you love leather, this fanny pack is the best substitute for Lululemon. It is multi-functional and is an excellent add-on to a chic and casual look. Whether a grocery date or a biking adventure, this triple crossbody stores all your essential small items and helps you find them hassle-free.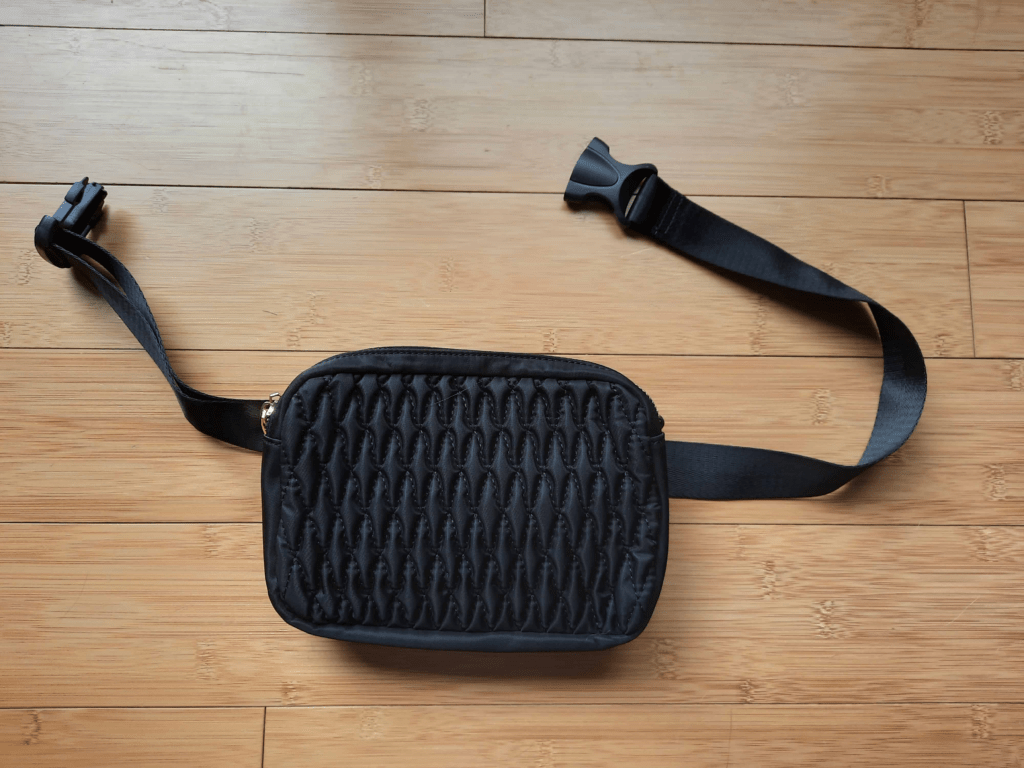 Specs
Material: Vegan Leather
Volume: 1L
Thick Zipper Closure
Main Zipper with an inner private pocket
Adjustable Shoulder Strap
Unisex
Two Patterns to choose from: Checked and Waved design
Hits
Spacious and multi-functional
Lightweight and compact
Three compartments
Versatile and flexible
Made with Vegan Leather
Misses
A lot of people encounter issues with the strap.
This is the next Lululemon Everywhere Belt Bag Dupe fit for people who love slim-looking fanny packs. The sustainably made bag is best for casual outings and an excellent wardrobe addition. Its reflective zippers fascinate me, and I like how it's versatile, making it my preferred carrier for daily errands.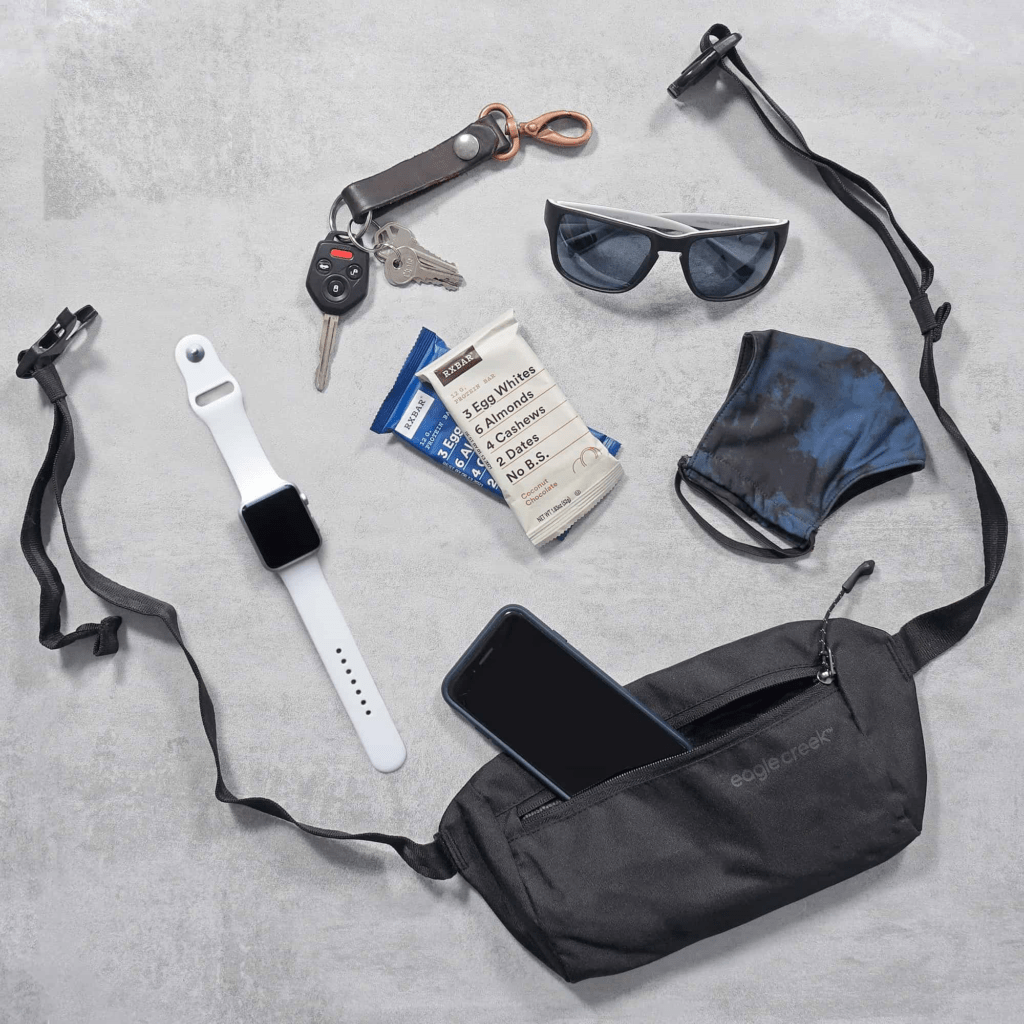 Specs
Material: 100% Recycled Polyester
Volume: 2L
Large zipped main pocket
Front pocket for easy access
Dual adjust hip belt
Reflective and secured zipper pulls
Hits
Made with eco-friendly material
Versatile and flexible
Lightweight and roomy
Slim profile and non-bulky
Moisture wicking fabric
Comfortable and accessible
Misses
No user experiences online.
I found this brand on one of the Tiktok videos where the influencer talked about her secret Lululemon alternative. At first, I was skeptical about the product; I thought it could be just a gimmick. I didn't expect much as an experimental purchase, but to my surprise, it was a great deal! I liked the detailed compartmentalizations, like card-holding slots and a mini velvet pouch. I qualify it as a good Lulumemon Everywhere Belt Bag Dupe.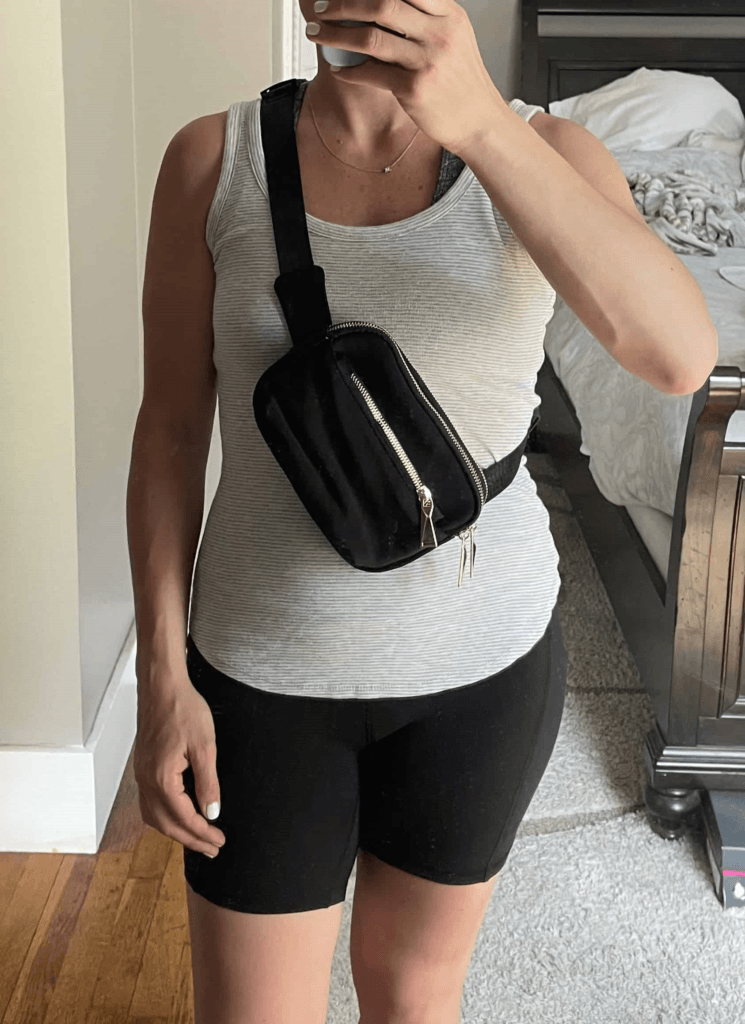 Specs
Material: Nylon
YKK Zippers
Quick side buckles
Extendable and adjustable strap
Two main pockets
Hidden zipper pocket
Detailed compartments
Hits
Versatile and flexible
Water-resistant
Durable and anti-abrasion
Long-wearing
Meticulous design
Lightweight and roomy
Convenient
Misses
Available in a single color.
As I said earlier, this is another affordable version of the Lululemon belt bag. Not all small businesses are worth considering; some deliver faulty products or make a second copy. However, finding a trustworthy brand with a modest range is tiring, but it can be done. One of those many brands is Westbronco. I discovered it on Amazon and decided to give it a shot. I had basic expectations, but it was impressive for the price.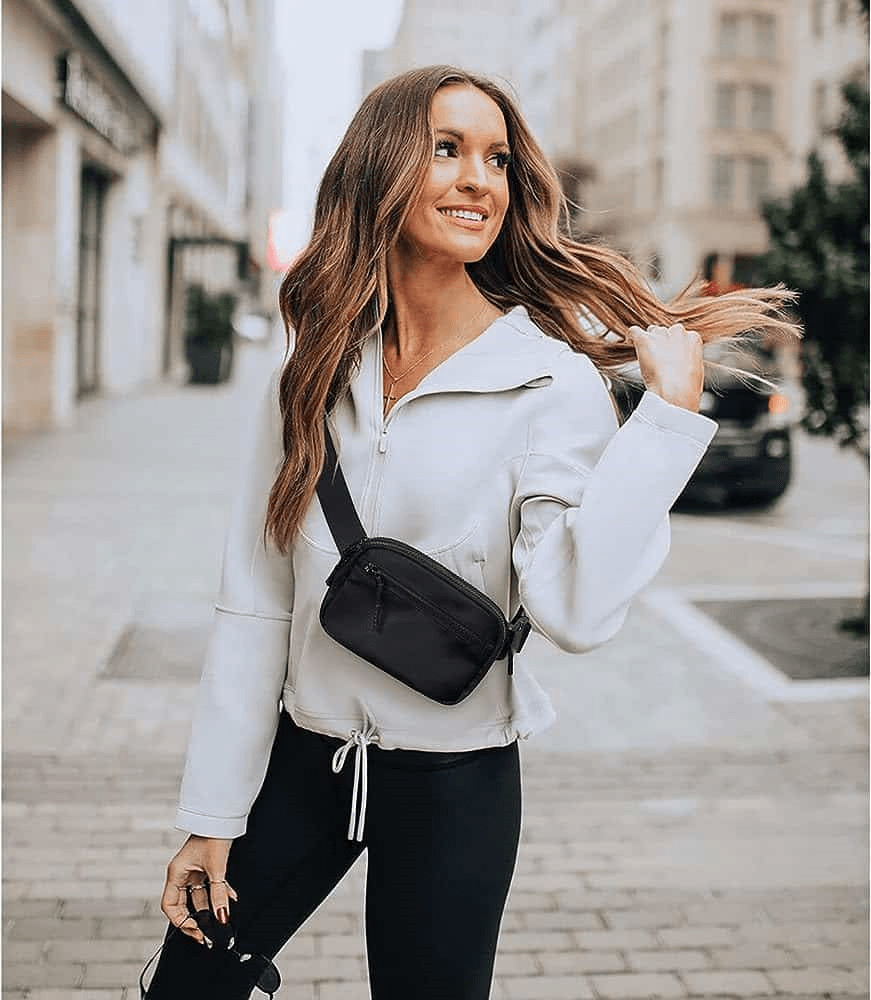 Specs
Material: Indestructible Nylon
Volume: 1L
Two large compartments
Front and Back zipper pocket
Front buckle fastening
Smooth adjustable strap
Durable zips
Hits
Four zipper pockets for hassle-free organization
Lightweight
Compact
Spacious
Easily accessible and convenient
Water-resistant material
Durable
Misses
There are no reviews online.
If you have a quirky dressing sense and love pops of vivid colors and patterns, this one is your absolute choice. I like its customizable feature that provides numerous color combinations and design options. I can also opt for a "Surprise Me" option that helps me when confused.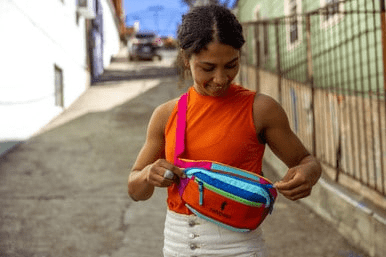 Specs
Material: 100% Repurposed Fabric
Volume: 1.5 L
Large main compartment
Front zipper pocket
Top grab handle for easy access
Hits
Vivid and bright colors and patterns
Multi-organizational and roomy
Lightweight
Versatile and comfortable
Sturdy and compact
Misses
Only some users received the correct colors.
American Eagle is my go-to brand when I need affordable alternatives to high-end products. While looking for the Birkenstock Boston Clog Dupe, I discovered this brand and got this Lululemon Belt Bag look-alike. I like the mini detachable pocket at the strap for handy cash, airpods, and other essential items. The basic shades match almost all my casual outfits.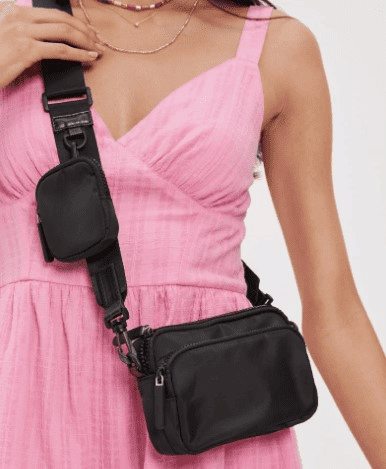 Specs
Material: Nylon and Polyester
Adjustable strap
Removable small pouch
Front zip and main compartment with printed design
Hits
Durable and long-wearing
Versatile and flexible
Lightweight
Spacious and multi-purpose
Misses
The bag has mixed reviews online.
The last Lululemon Everywhere Belt Bag Dupe is from an athleisure brand. This hip pack by The North Face was introduced to me by my cousin. (She is a sportsperson) "It is a great investment. I use it while I cycle or play tennis and on my cheat days meal outings." It is an athlete's point of view of Lululemon. The price point is not so far from the Lululemon Everywhere Belt Bag.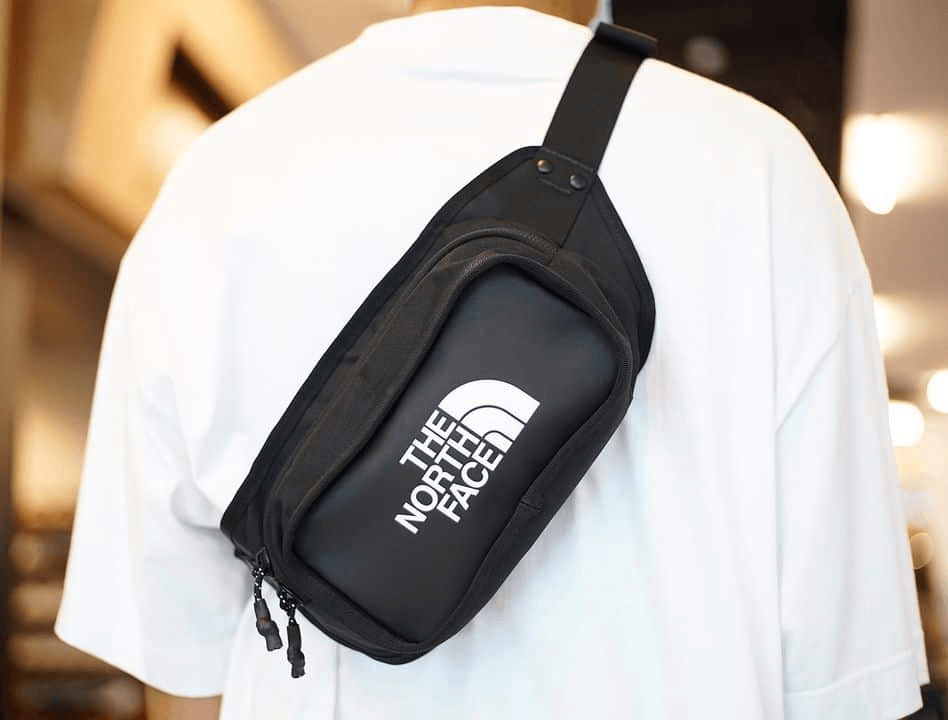 Specs
Material: Recycled Polyester
Volume: 3L
Nylon webbing
Burly Base Camp Fabric
Adjustable and Versatile strap
Zippered Compartments
Hits
Durable And Waterproof
Made with recycled materials
Roomy and multi-functional
Stylish and flexible
Misses
The buckle is inconvenient.
Which one do I choose? This lingering doubt can be solved with a quick buying guide listed below.
Finally, the wait is over. We have seen all the cost-effective Lululemon Everywhere Belt Bag Dupes. As promised, I will share some primary features you should keep in mind before choosing a belt bag. So before your device's battery dies, let me help you buy a perfect fanny pack.
Volume
The first thing that you'll narrow down to is your preferred size and capacity. Belt bags come in various volumes and dimensions. It entirely depends on the purpose of your fanny pack. If you need a casual bag for your small daily essentials, you'll need only 1 L, or if you seek a more spacious bag to fit in food and beverages for adventures and hiking, 2.5 L -3 L may work best. There are a multitude of options out there. Filtering out your personal needs can ease the buying experience.
Material
Intense and gripping fabric is what you need for the safety of your valuables and long-lasting use. The most preferred material is Nylon and Polyester. However, you may go for leather if you want to upgrade your fashion game and opt for a fancier material. Add to cart and proceed for checkout only after ticking boxes of tear resistance, convenient cleaning, and water repellency.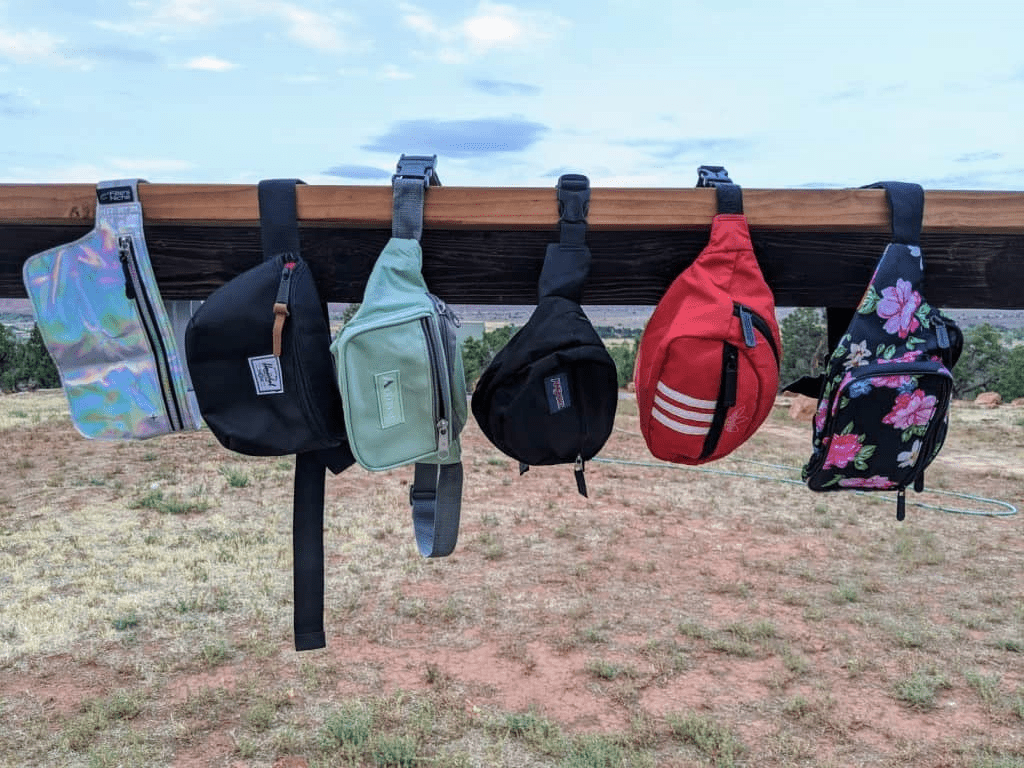 Style
Your fashion tastes come into play. Here you have to choose between patterns and colors. Many styles are available out there. You have to look out for what you think suits you. Choose a versatile and flexible design for multi-purpose use. A basic solid-colored belt bag matches almost every outfit.
Functionality
Your belt bag must not only be chic, it must be multi-functional too. Look for spacious bags with numerous compartments for easy organization and storage of your valuables. Unpopular opinion: Look for broad adjustable and detachable straps. Look for specific dimensions according to your weight and waist size.
Best Picks | Lululemon Everywhere Belt Bag Dupe
Frequently Asked Questions | Lululemon Everywhere Belt Bag Dupe
Did Lululemon discontinue the Everywhere Belt Bag?
No, Lululemon did not discontinue the Everywhere Belt Bag. Indeed, the sensational fanny pack is always sold out and hard to find. The bag was unavailable for a long time but was restocked with more vibrant colors.
Is the Lululemon Everywhere Belt Bag worth it?
Yes. Lululemon, a high-end brand, offers a premium quality bag at an attractive price of $38. Other features such as its versatility, variety, and sustainable material are the plus points and significant reasons for emptying the stores.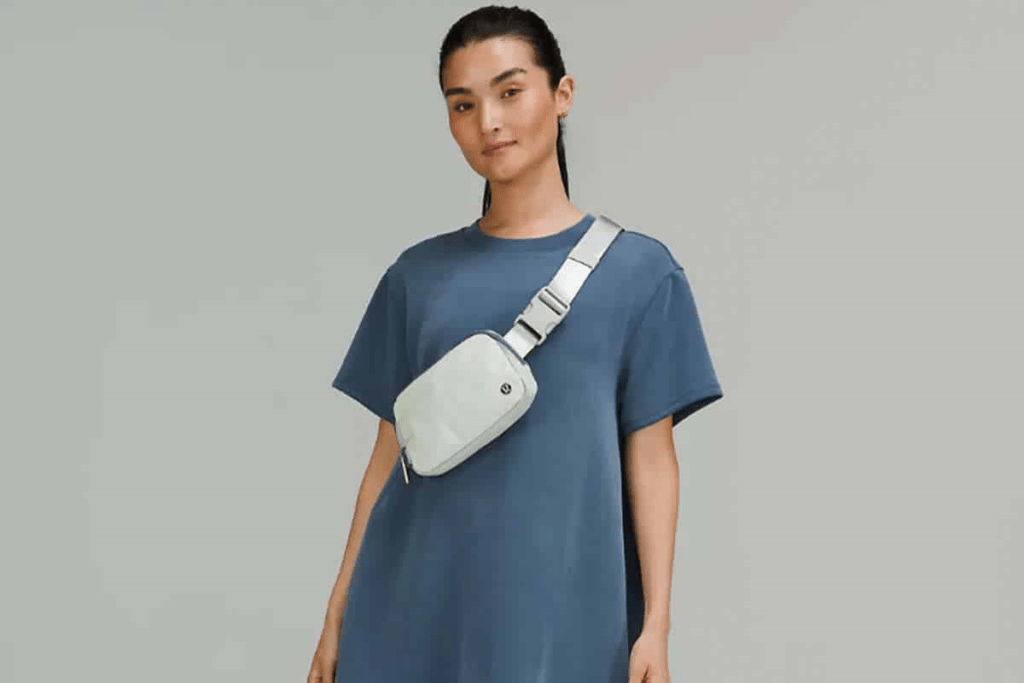 Why does everyone want a Lululemon belt bag?
The Lululemon Everywhere Belt Bag has the most green flags. The material is waterproof and recycled. The strap is flexible and adjustable. It has a compelling price and is fashionable and functional, making it the most popular belt bag online and offline.
Why do we need Lululemon Everywhere Belt Bag Dupe?
Many people find the product overhyped, few encounter technical issues, and a large spectrum is tired of the "sold out" sign. Thus, many people seek Lululemon look-alikes and save some dollars coincidently.
Which is the Lululemon Everywhere Belt Bag Dupe?
The Ododos Unisex Mini Belt Bag is the ultimate Lululemon Everywhere Belt Bag Dupe. It has similar features, materials and fabric, and design. Plus, it is available at almost half price.
The Closure | Lululemon Everywhere Belt Bag Dupe
Fanny packs are the most convenient hands-free carrier that allows us to move carefree. It has also become a popular fashion accessory among GenZ and young adults. Most brands try to fulfill the demands of the ever-changing fast fashion, and Lululemon is one of the leading brands. The Lululemon Everywhere Belt Bag has exploded the internet with its cool, chic appearance and flexible functions at a decent price point.
However, some swim against the turbulence and look for better deals. So for all those who find the bag inconvenient or seek it out due to its unavailability, I have curated a list of 11 Fanny packs that are my versions of the Lululemon Everywhere Belt Bag Dupe. I have also added a quick buying guide and picked the best for easy and filtered selections.
Recents: