Are you the one who needs a top-notch lactic acid serum similar to the Sunday Riley Good Genes for a reasonable price? Aha! You have landed on the right page, as I will present precisely what you want: an affordable Sunday Riley Good Genes Dupe.
Those who have tried the Sunday Riley Good Genes All-In-One Lactic Acid Treatment (including me) get floored by its results. It is a 'no-regrets' skincare product that deserves a spot on your vanity. However, it ticks all the boxes except the affordability one. Everything about the serum is perfect except that it demands a heavy financial commitment.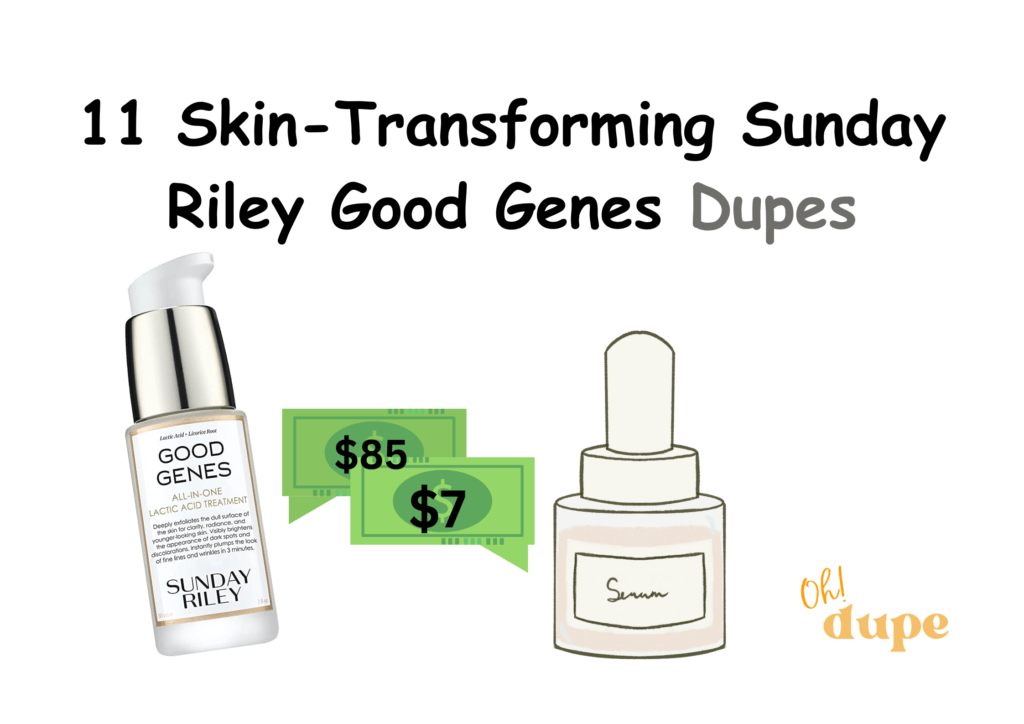 So those hesitant to spend a hefty amount and yet aspire to enjoy smooth and clear skin guilt-free can turn to my cost-effective list of 11 Sunday Riley Good Genes Dupe. Let's begin the unraveling!
Sunday Riley Good Genes Dupe | Choose From The Best!
Sunday Riley has emerged as a potent beauty brand backed by science and manufactures skincare using botanical ingredients. One product that has stolen the limelight is the Sunday Riley Good Genes All-In-One Lactic Acid Treatment. Actively infused with Lactic Acid and balanced by organic plant-derived ingredients, this product gently exfoliates the skin and delivers a natural and youthful glow.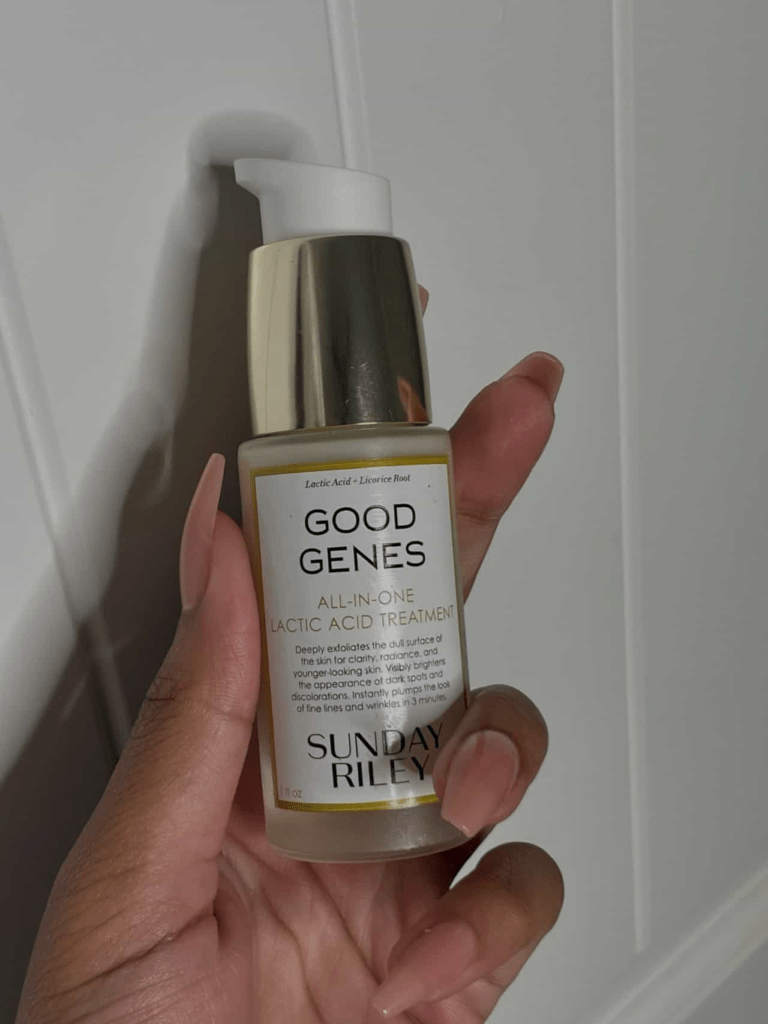 Hold on! Before jumping into the Sunday Riley Good Genes Dupes, let's understand why we must include Lactic Acid into our skincare regime and unveil its superpowers.
Generally, Lactic Acid is an organically derived acid found in dairy products such as milk and yogurt. Dairy products have always benefited the skin due to their Lactic Acid content.
In Beautypedia, Lactic Acid is an Alpha Hydroxy Acid prominent in chemical exfoliants. It has numerous power points that lead to a balanced complexion and healthy skin. Lactic Acid features the following benefits:
Gently exfoliates the skin and cleans out dead skin cells
Turns of premature signs of aging
Fades the appearance of wrinkles and diminishes the look of enlarged pores
Moisturizes the skin with its humectant properties and reveals a luminous and youthful radiance
It helps with hyperpigmentation, discoloration, blemishes, and uneven skin tone
Promotes the growth of new skin cells and rapidly exfoliates away the dirt and impurities
Stimulates collagen production and ensures skin clarity and overall health.
Now we know why skincare enthusiasts go crazy over Lactic acid treatments, and beauty bloggers count the benefits of the same. So without delay, let me elaborate on the 11 Sunday Riley Good Genes Dupe.
(Note: The chronology of the serums listed below is from lowest to highest in the percentage of Lactic Acid present.)
The first Lactic Acid serum closest to Sunday Riley Good Genes is from the well-known drugstore brand: The Ordinary. The high-strength lactic acid treatment replicates the functions of Sunday Riley's Good Genes.
I like its watery consistency that absorbs into my dry skin quickly without any burning sensation. Scientifically formulated with 10% Lactic Acid, Hyaluronic Acid for hydration, and a clinically researched Tasmanian Pepperberry derivative, it balances my complexion and brightens my skin.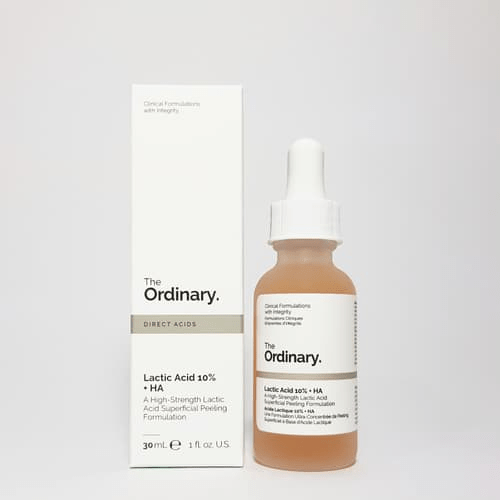 What's Hot?
A strong peeling exfoliator
Made with Lactic Acid and Hyaluronic Acid
Water-based serum for dry skin
Easy to spread and seeps in quickly without any tingling
Neutralizes skin irritation and reduces discoloration
Improves dullness and balances complexion
It gives clear skin with a smooth finish
Free of Glutens, Silicones, and Alcohol
Vegan and Cruelty-free
What's Not?
The solution may dry out your skin
Not for everyday use
The next lactic acid serum in line is from Peach and Lily. I have recently found this brand and am not too accustomed to it. I read an interview with the brand's founder about how she came out with this serum which made me want to try this product.
I used it once every alternate night and noted a more even-toned and polished texture. It also helped me with erasing minor facial creases and wrinkles on my neck. Its incredible cocktail of 10% Lactic Acid and 12 different botanical extracts results in velvety soft skin.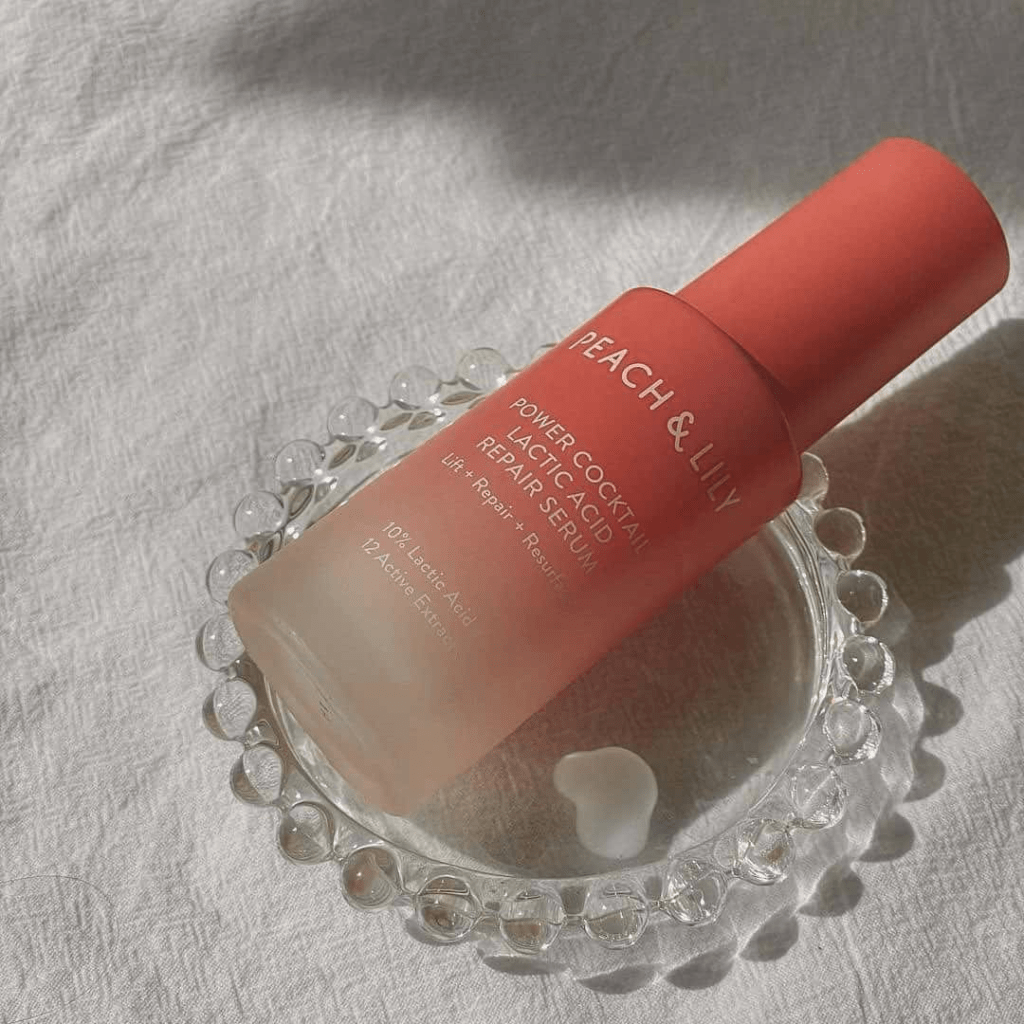 What's Hot?
A gentle formula that controls signs of aging
It contains 10% Lactic Acid and 12 natural extracts
Lightweight and fast absorbing
Uplifts the face and smooths fine lines and wrinkles
Illuminates skin with a youthful glow
It suits all skin types
Free of scents and essential oils
Vegan, Gluten-free and Cruelty-Free
What's Not?
The serum increases the skin's sensitivity to the sun when applied during the day.
It may cause slight irritation.
The lactic acid serum perfectly defines a mild exfoliant with an ultimate combo of Lactic Acid and Hyaluronic Acid. Lactic Acid prominently empties dead skin cells, while Hyaluronic Acid takes charge of intense hydration.
Apart from illuminating my skin and quieting my breakouts, it also diminishes the appearance of wrinkles and laugh lines. I used to apply this serum at night and woke up to clear and soft skin. I was thrilled to notice visible improvements on my skin in just fourteen days of consistent use.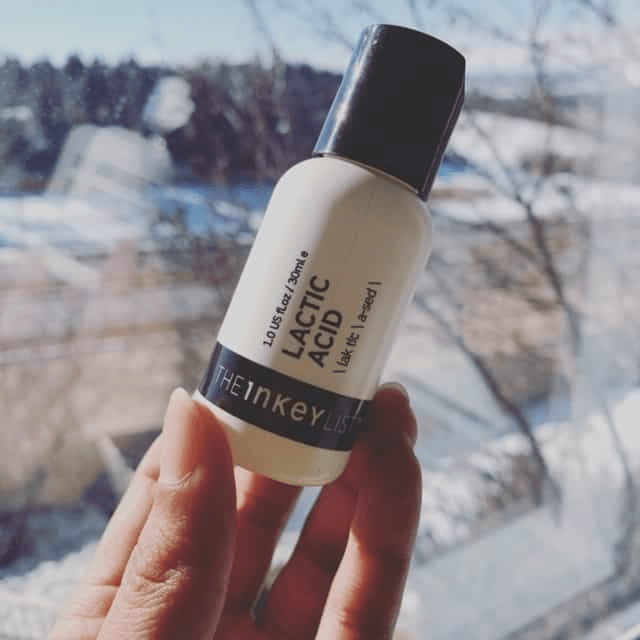 What's Hot?
A gentle exfoliating serum
Designed with skin goodies: 10% Lactic Acid and Hyaluronic Acid
Skin appears smoother and brighter
Removes dead skin cells and fades away the appearance of face lines
Balances uneven skin tone and helps with dullness
Vegan, Cruelty-Free, and Recyclable
What's Not?
The consistency of the serum is too runny.
Although it goes away, it smells terrible.
Nowadays, brands hire good PR professionals who describe the product's benefit in its name. I did not intend to go off-track, but this product truly refreshed my skin and is therapeutic. The serum has Lactic Acid, naturally produced from Soy Beans, which claims to deliver instant results in just a single application.
I took it as a challenge and decided to try it on. I was amazed to experience cushiony soft skin and a rejuvenated glow the following day. In a fortnight, I was impressed to notice tightened, creaseless and poreless face.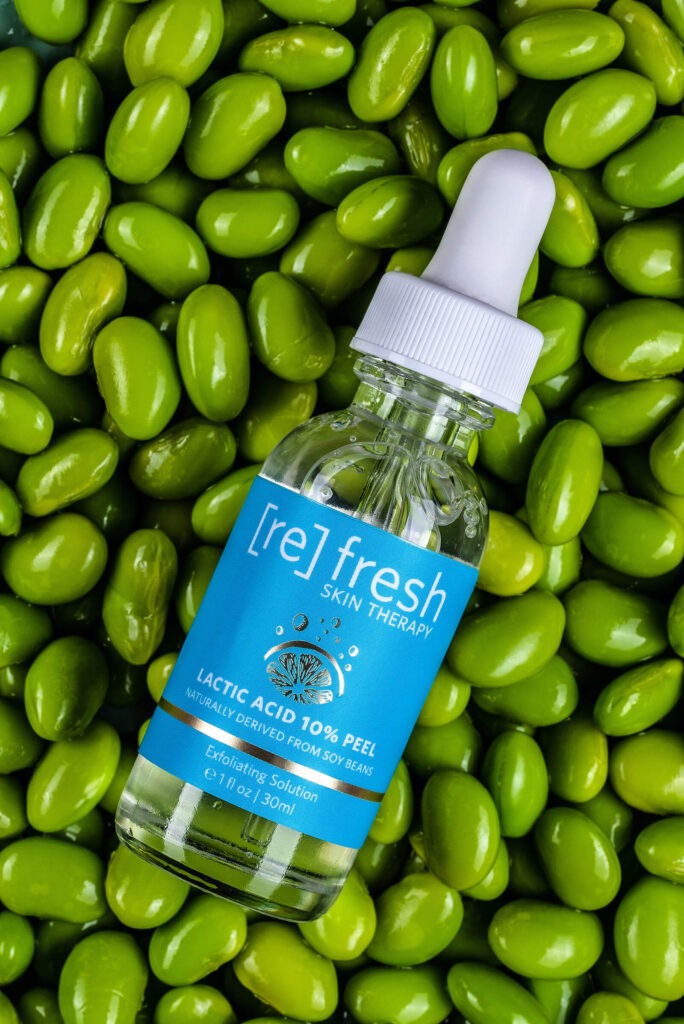 What's Hot?
Facial Peel with 10% Lactic Acid that is derived from Soy Beans
Non-comedogenic and gel-based
Blurs out wrinkles and fine lines and improves skin elasticity
Promotes collagen production and evens skin tone
Zero Alcohol, Parabens, and Phthalates
Vegan and Cruelty-Free
What's Not
The gel peel may dry out your skin.
The name of the brand is synonymous with the functions it provides. I have come across a lot of AHA chemical exfoliants. However, this one captivated me with its unique combination of Lactic Acid and Glycolic Acid. The 7:3 ratio (respectively) works together to combat discoloration and treat pigmented skin.
The overnight resurfacing Peel healed my patchy skin and enhanced my complexion. The Kombucha Black Tea Extract with Hydrating Agents prevents dryness and soothes my face. So, if you are too hesitant to try out exfoliants due to FODO (Fear of Drying Out), this is the one for you!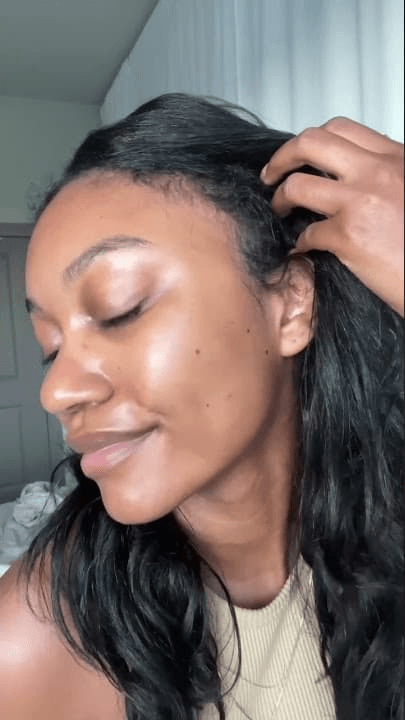 What's Hot?
An overnight resurfacing peel
Made with Kombucha Black Tea Extracts, 7% Lactic Acid and 3% Glycolic Acid
Weightless and mild
Fades acne scars and dark spots
It Evens out skin tone and illuminates
What's Not?
The serum has a weird smell.
This AHA chemical peel solution combines two main AHAs: Lactic Acid and Glycolic Acid. The serum is infused with AHAs, Glycerin for hydration, Strawberry Enzyme, and Grapefruit extract.
All the ingredients chemically work towards exfoliating my face and aim for a clear and radiant complexion. Consistent serum application once every three days has visibly improved my skin.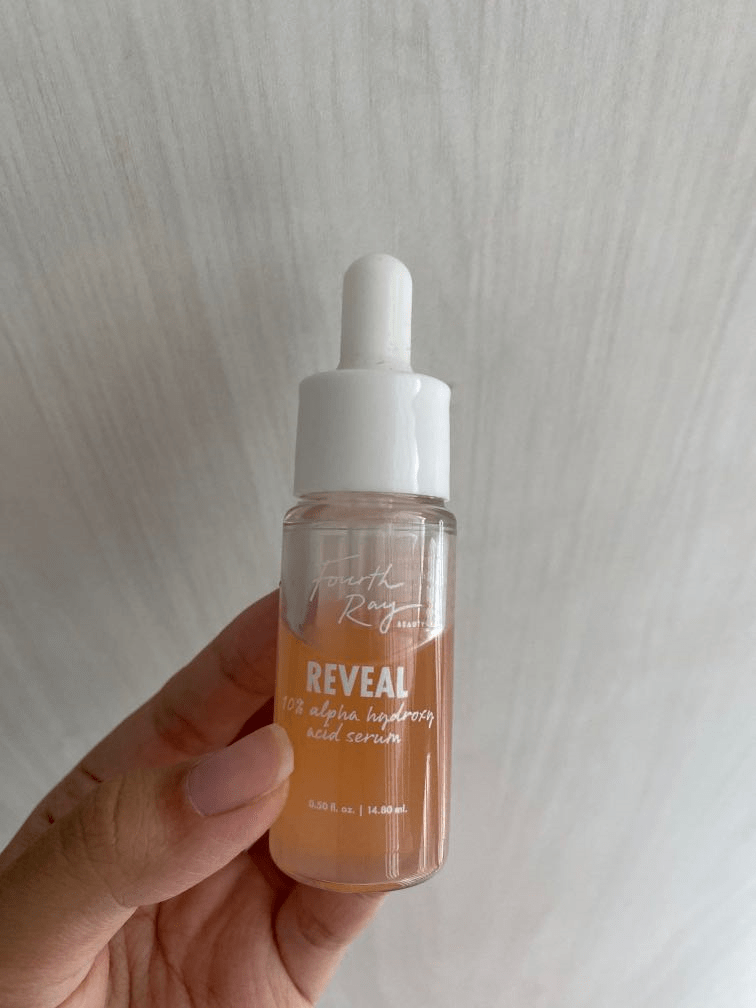 What's Hot?
Refines and resurfaces skin
Reveals a healthy glow
Safe for all skin types
Paraben-free and Gluten-free.
Vegan and Cruelty-free
Dermatologist approved
What's Not?
Infused with Citric Acid and Citrus fruit extracts
This is one of the most comfortable and breathable serums I have ever applied. It gently exfoliates my skin and heals breakout acne scars with its anti-microbial elements.
The ingredients of this serum are well-researched. It includes 12.5% Lactic Acid with Aloe Vera Leaf and Natural Herb Extracts. Not only did it boost skin elasticity, but it also kept my breakouts at bay.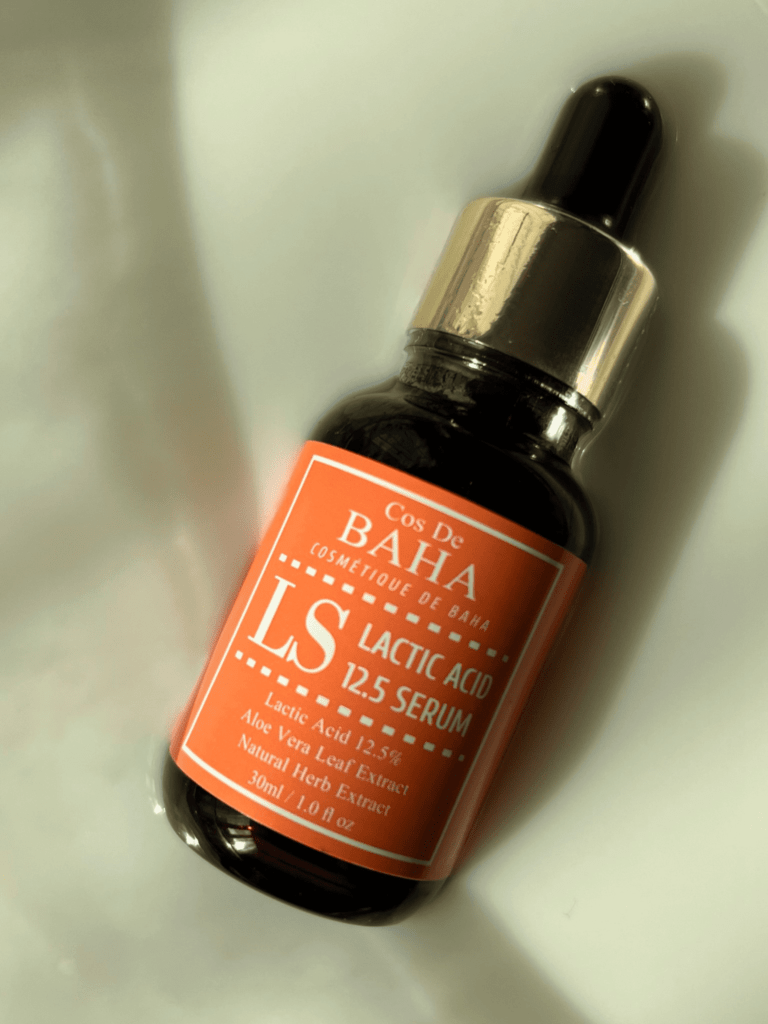 What's Hot?
A mild chemical exfoliator
Made with 12.5% Lactic Acid, Aloe Vera, and Herbs
Fades acne marks with antibacterial properties
Tightens and improves skin elasticity
No added Sulfates and Parabens
Free of Scents, Dyes, and Alcohol
What's Not?
Even though 12.5% Lactic Acid deeply permeates, it increases the sun's sensitivity.
Not recommended for Pregnant and Breastfeeding women
This is a resurfacing overnight AHA treatment. It penetrates deeply and gently exfoliates without irking my skin. In just three uses, I could observe a balanced skin tone and faded crow's feet near my eyes.
It is balanced with concentrated 2.5% pH AHA Complex, Watermelon Enzymes, and Quinoe Peptides. The presence of skin-hydrating Hyaluronic Acid and Niacinamide promotes cell regeneration. Two to three drops every other night take you closer to the skin of your dreams.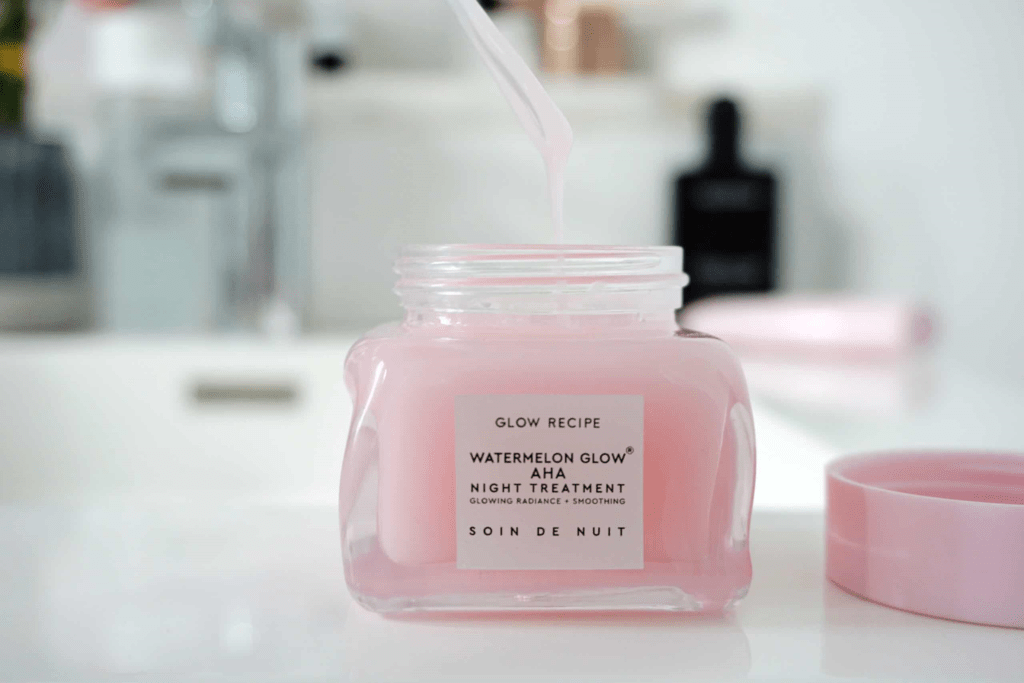 What's Hot?
A mild chemical exfoliator
Infused with 2.5% pH AHA Complex, Watermelon, and Hydrating agents
Gives smooth, bright, and firm skin
Free of dyes and fragrance
No added Silicones, Parabens, and Phthalates
Vegan and cruelty-free
What's Not?
The treatment contains Citric Acid.
The chemical exfoliant is made with two essential AHAs in equal parts. As it was a Korean brand, I was confident about achieving good results. It comprises a perfect blend of antioxidant-rich Mulberry Root Bark and anti-inflammatory agents, namely Gingko Biloba with Aloe Vera Extract.
Apart from brightening and balancing uneven skin tone, it also prevents visible signs of premature aging and heals sunburns. Regular use of the serum promotes collagen production and prevents acne breakouts.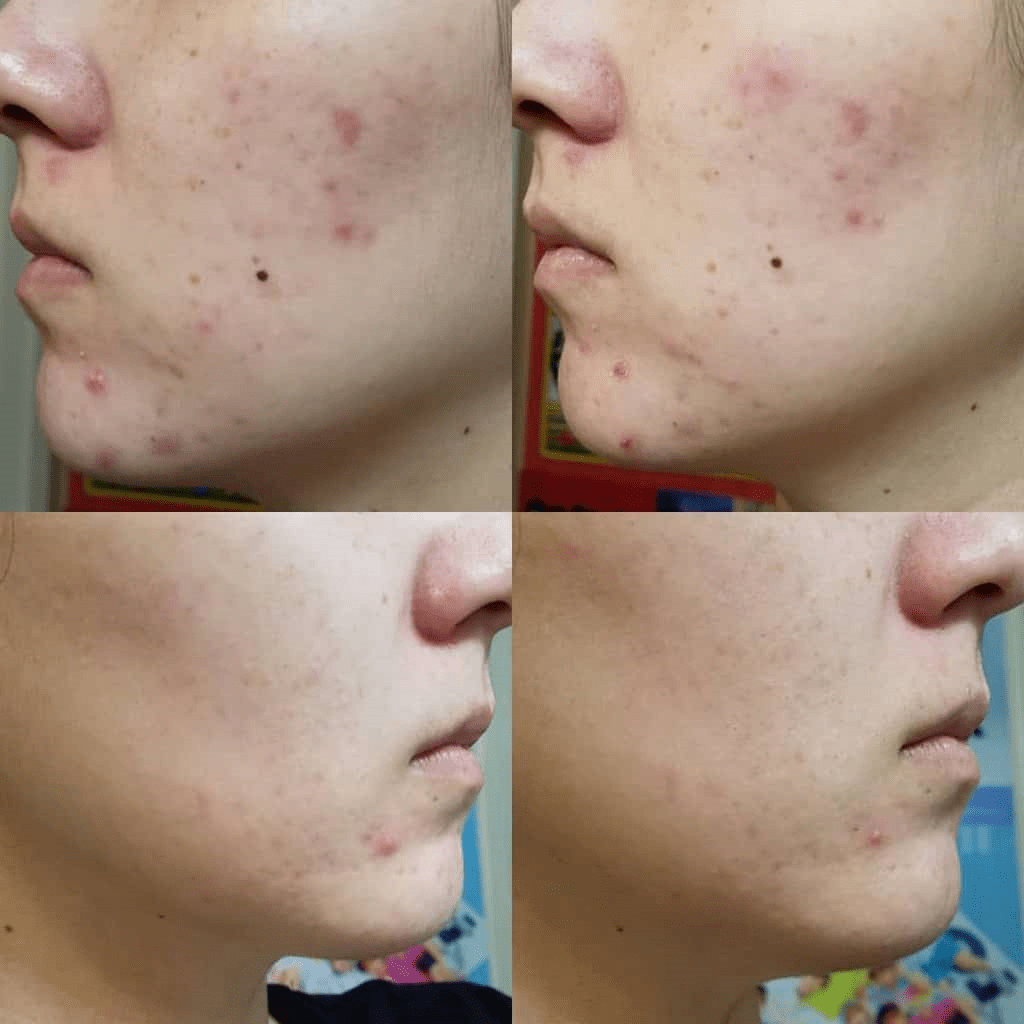 What's Hot?
Infused with 8% AHA ( 4% Lactic Acid and 4% Glycolic Acid)
It fades fine lines, wrinkles and gives an even skin tone
Reduce sun spots and acne scars
Boost cell turnover and boost collagen
What's Not?
The essence may react on hypersensitive skin.
If you are the one who wants to age backward, this is the ultimate concentrate for you. Combined with Prickly Pear Cactus Extract, Arnica, Licorice, and Aloe Vera extract, this rejuvenating serum restored my youthful radiance and gently treated my pigmented face.
I am rarely obsessed with a particular skincare product, but this serum has kept me hooked. I am patiently waiting for it to go viral; until then, you may benefit from the serum.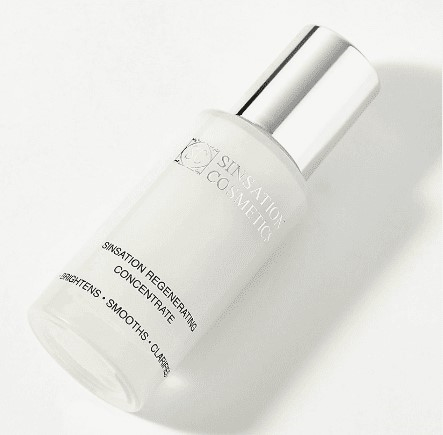 What's Hot?
Rapidly exfoliates and gives Visible results.
Brightens and improves skin complexion.
Turns off signs of aging
Combats hyperpigmentation and appearance of blemishes
What's Not?
The serum is not vegan and cruelty-free
The Lactic Acid Concentrate is pricier than the other Sunday Riley Good Genes Dupe; however, it is less than the Good Genes All-In-One Treatment. The gentle lactic acid serum also includes Mangosteen, which promotes radiant skin, and Red Clover Flower Extract to deal with uneven skin tone.
Not to forget Ribose for its skin cell growth capacity and collagen production. Besides renewing and revitalizing my skin, it refreshes and shrinks my pores. I use it once every two days for the best results.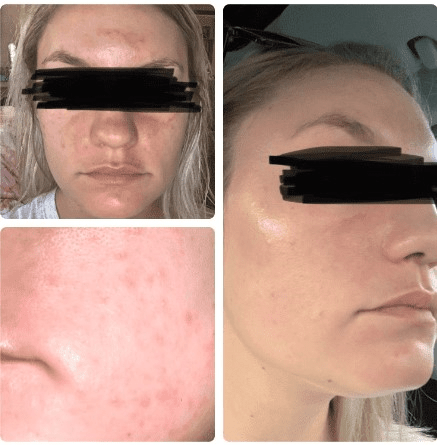 What's Hot?
A gentle resurfacing concentrate
Made with Lactic Acid and other beneficial elements
Lightweight and gel-based formula
Ideal for all skin types
Vegan and gluten-free
What's Not?
It contains Vitamin C and may have faint irritation.
Frequently Asked Question | Sunday Riley Good Genes Dupe
Is Lactic Acid worth including in my skincare routine?
Yes. Lactic Acid is worth introducing to your skincare routine. It is an AHA that works as a chemical exfoliant and combats the appearance of facial creases, treats hyperpigmentation, and brightens your skin. It is an excellent start if you are new to using AHA.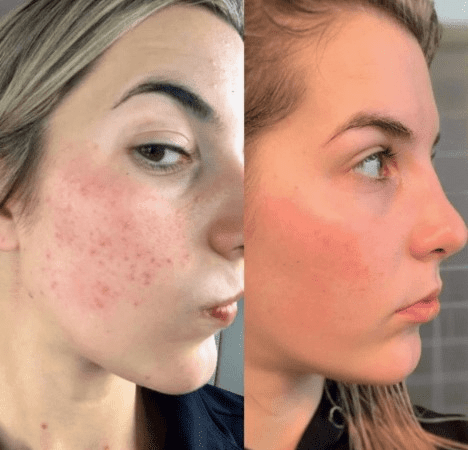 Which is the best Lactic Acid treatment?
The All-In-One Treatment by Sunday Riley's is the cult-favorite and most preferred lactic acid treatment. Since it delivers instant results in just 3 minutes, it ranks top on the best lactic acid serum list.
What does Sunday Riley Good Genes do?
Sunday Riley Good Genes credits for deep exfoliation that ensures skin clarity and boosts radiance. It claims to instantly plump up the skin and erase the look of fine lines in just 3 minutes.
Can Sunday Riley Good Genes be used every day?
Yes. Even though some serums are suggested for alternate nighttime use, Sunday Riley All-In-One Lactic Acid Treatment is recommended for everyday use.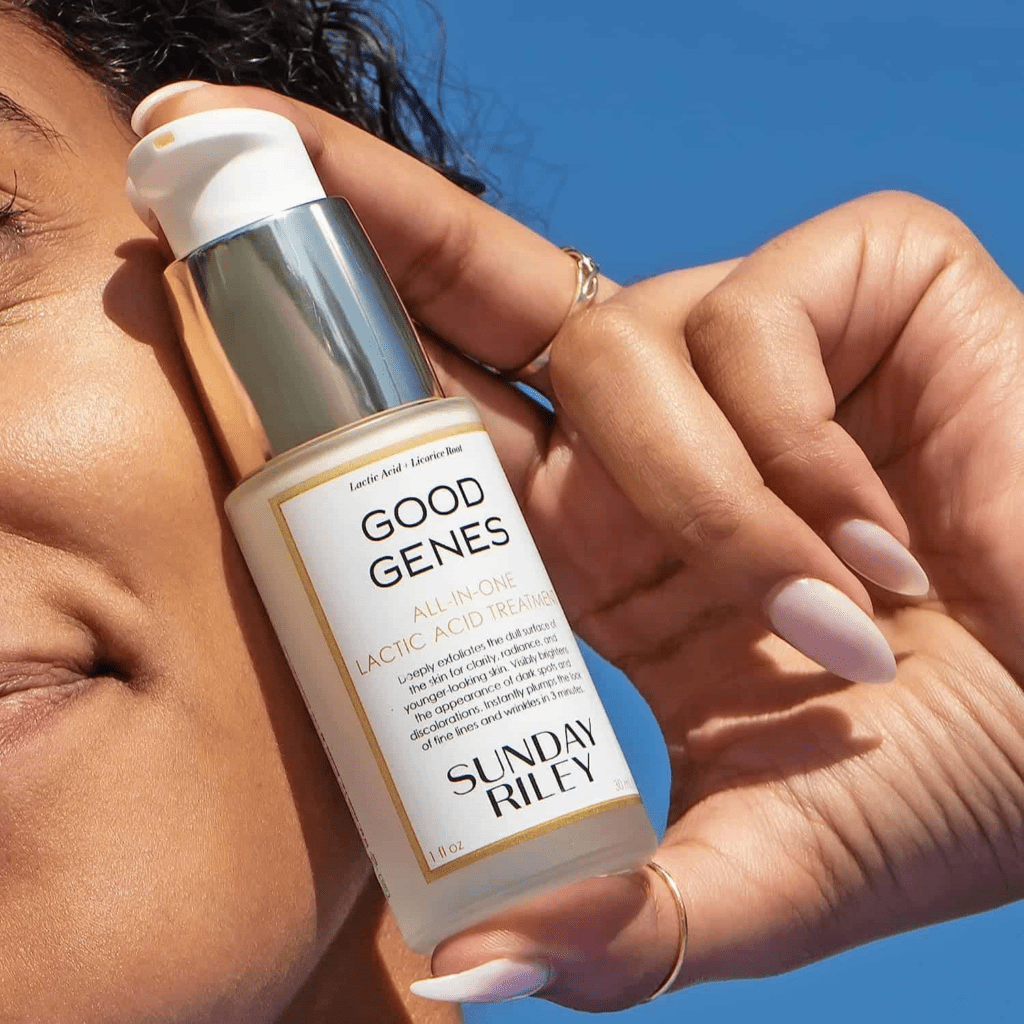 Why does Sunday Riley Good Genes need a dupe?
The Sunday Riley All-In-One Lactic Acid Treatment is an excellent choice for people with dull and tired-looking skin. However, it is expensive and unaffordable. Its financial inaccessibility turns people away and makes them look for its dupe products.
Which is the Sunday Riley Good Genes Dupe?
The Ordinary Lactic Acid 10% + HA is considered the closest Sunday Riley Good Genes Dupe as it performs almost the same but without being brutal to your pockets.
Final Words | Sunday Riley Good Genes Dupe
Sunday Riley Good Genes is a brilliant Lactic Acid treatment that performs exceptionally well and is pampered by skincare enthusiasts. Its extraordinary ability to deliver instant results in just 3 minutes has made it the cult classic. It truly lives up to its claims of being an All-In-One solution for your skin problems.
The only drawback that makes you want to explore its alternatives is its extravagant price. In this article, I have revised the power points of Lactic Acid and its role in the skincare routine while emphasizing 11 cost-effective Sunday Riley Good Genes Dupe. I hope the write-up helps you find a suitable serum. You can also check out amazing dupes of other luxury products on the same web page.
Our Latest Posts: