Recently, gel-based moisturizers have been in the discussion, and we have a new celebrity in the beautiful town. Yes, you guessed it right! I am talking about the Belif Aqua Bomb Moisturiser that has blown up the internet. Its ultra-light and fast-absorbing texture, in addition to Napier's formula, has won the hearts of many.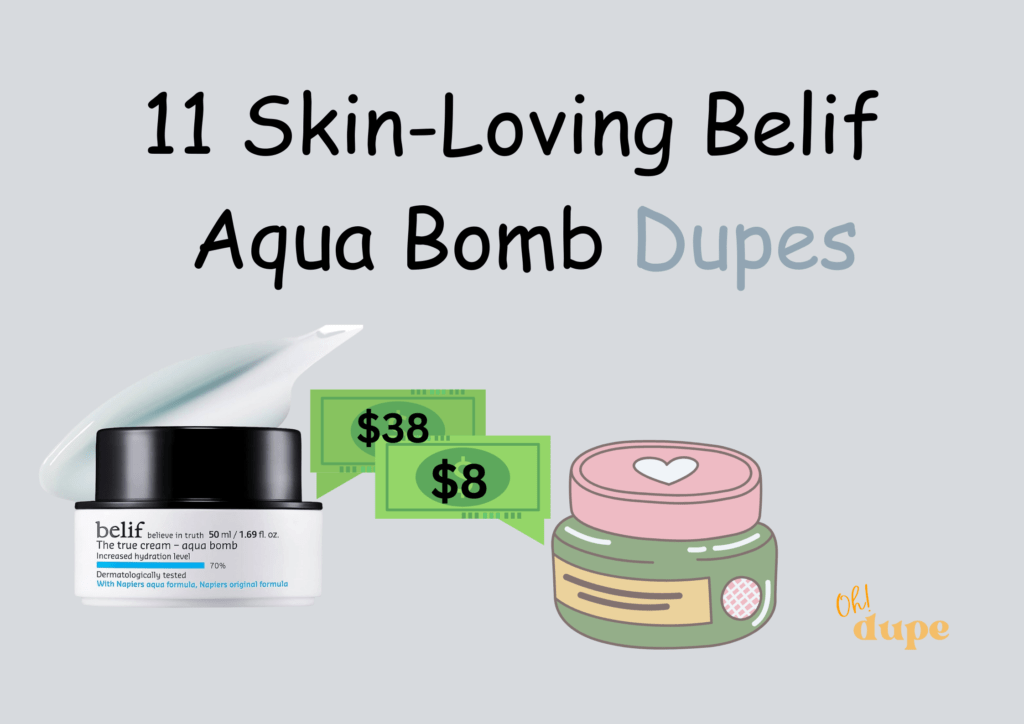 However, it comes with a heavy price, which makes you look for other alternatives. Finding a product of the same level may be challenging, but not for us! Hang tight, as we will discover 11 affordable gel-based moisturizers that qualify as Belif Aqua Bomb Dupe.
Belif Aqua Bomb Dupe | Exploring The Best Options!
Originally, the cult-favorite skincare brand hails from Korea. They focus on manufacturing skin care products that promote skin health with traditional herbal ingredients. Inspired by the famous botanist: Duncan Napier's herbal formula, their skincare line has made its mark globally. One of the products is the Belif- The True Cream Aqua Bomb Moisturiser, which perfectly fits into the profile of an ideal gel moisturizer. Intimately made with organic herbs and humectants, it is a light hydrating gel.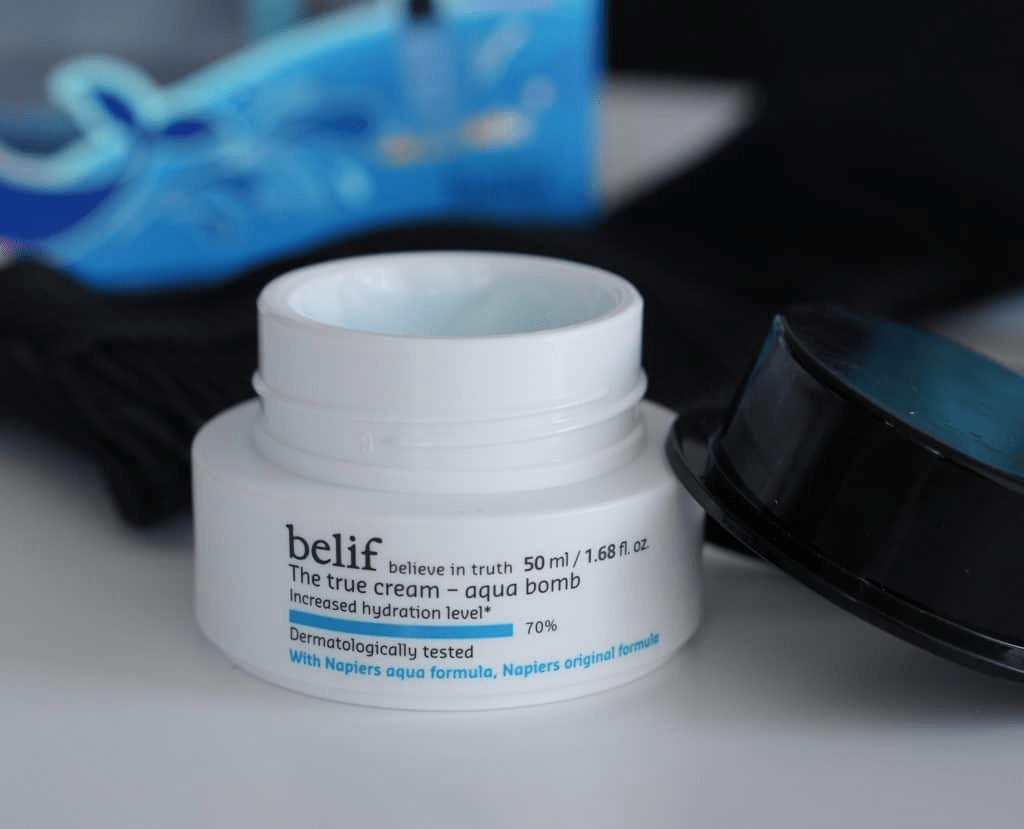 Apart from the cost, the moisturizer contains elements of questionable features. Denatured Alcohol, one of the controversial skincare ingredients, ranks fifth. It temporarily benefits your skin but steals away its moisture in the long run. The infusion of Citral and Fragrance seems to be problematic too. But let's not be pessimistic, as numerous substitutes are worth considering. So, let's move on to the Belif Aqua Bomb Dupe!
The first gel-based moisturizer that is the ultimate doppelganger is the Neutrogena Hydro Boost Water Gel. Not only is it cost-effective, but also it delivers astounding results. Its light consistency and fresh texture comfort and hydrate my face. Made with New Probiotics with different molecules of Hyaluronic Acid, it instantly boosts the water levels and hydrates my skin abundantly. One application of this product ensures long-lasting moisturization and plumpness.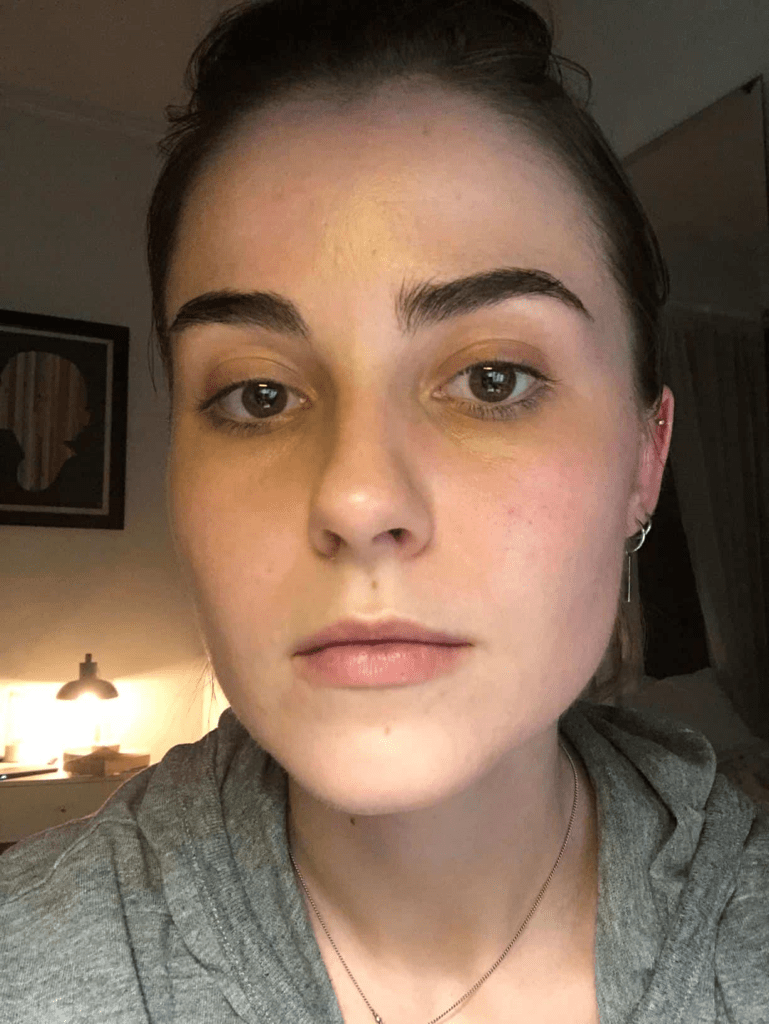 Perks
Light and refreshing texture
Fast absorption and sufficient hydration
Asserts 72 hours of skin protection
Hyaluronic Acid based moisturizer
Penetrates deep and makes skin smooth and supple
Suitable for all skin types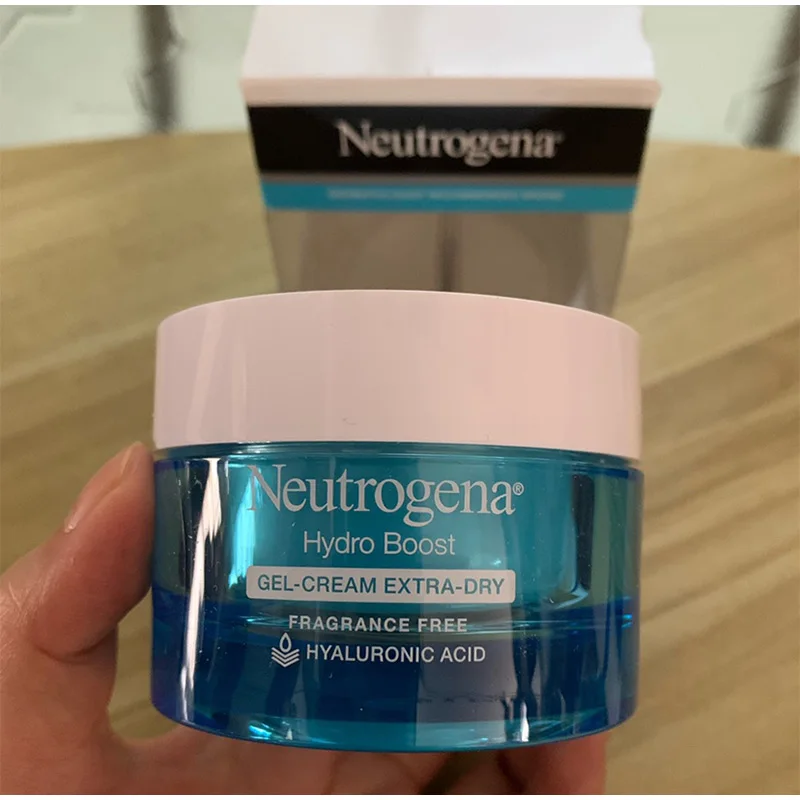 Drawbacks
This gel contains fragrance.
My regular readers know how well-versed I am with the Versed products. I have tried many moisturizers, and the one that resembles Belif Aqua Bomb is no other but the Dew Point Moisturising Gel Cream. It makes my skin super bouncy and keeps it looking fresh for a long time. The Aloe Vera Juice and rich antioxidants in the Green Tea Extracts come together to erase my dull-looking skin while retaining its moisture levels.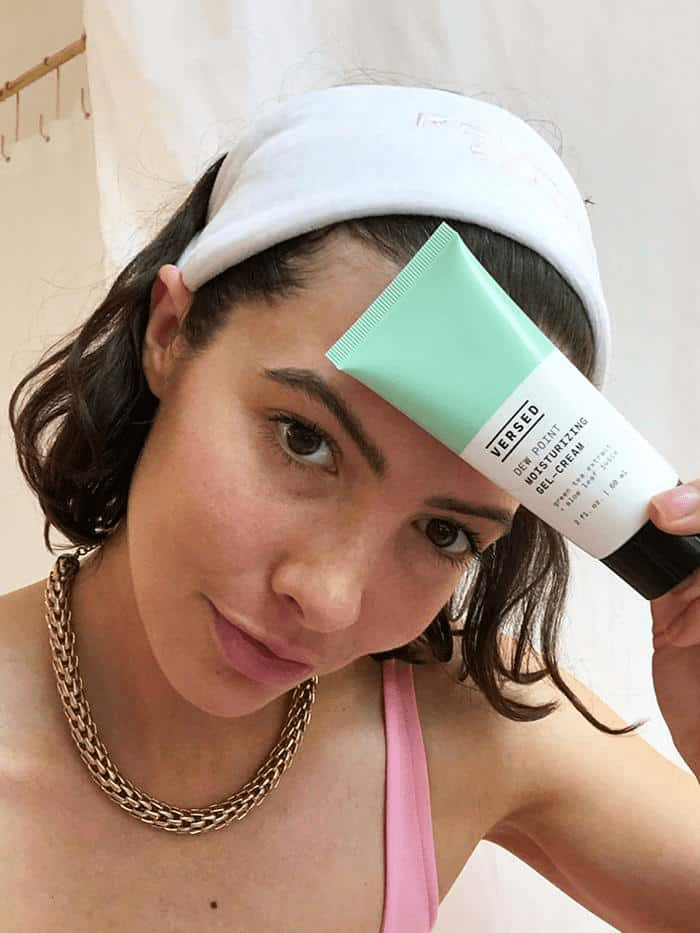 Perks
Lightweight face moisturizer
The gel-based texture that melts into the skin
Non-greasy and does not clog pores
Fights free radicals and soothe irritating skin
Made with skin-loving ingredients
Safe for pregnant women
Devoid of Sulfates, Parabens, and Silicones
Vegan and Cruelty-Free
Drawbacks
The jelly cream contains Citric Acid.
Trader Joe's has been my go-to drugstore skincare brand. What I love about it is its low-cost yet high-quality products. One of my favorite gel creams hails from this brand. The ultra-hydrating gel moisturizer is perfect for someone who has flaky and dehydrated skin. It is power-packed with Aloe Leaf Juice, Green Tea, and Birch Leaf Extracts that refresh and nourish my skin.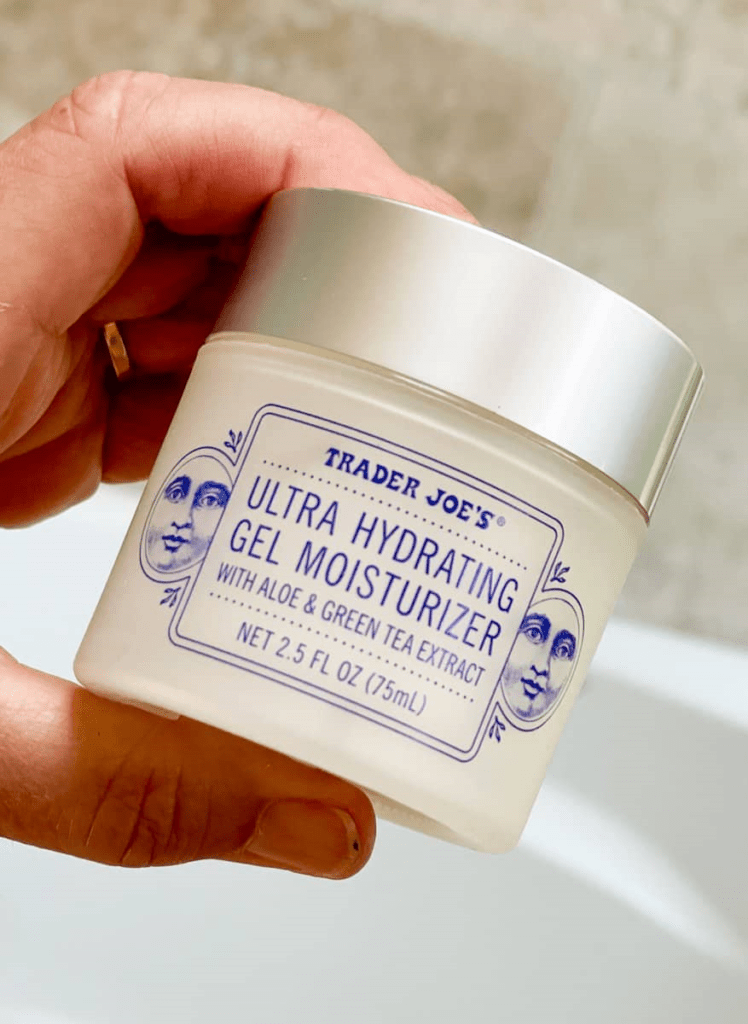 Perks
Water-based gel moisturizer
Made with skin-soothing ingredients
It draws in natural moisture and keeps skin hydrated
It does not leave a greasy residue
No added Parabens and Fragrance
Vegan and Cruelty-Free
Drawbacks
The moisturizer consists of Citric Acid, so people with sensitive skin must tread cautiously.
While exploring Korean skincare products, I came across an exciting brand. Its name and brand aesthetics were magnetical, and so were the outcomes. I thought it would have a luxurious price tag, but I was amazed at the price range. I tried Dynasty Cream, which is their first product. As soon as I put on the cream, it instantly absorbed into my skin and kept me densely hydrated with a firm finish. The magical tub comprises Rice Bran Water and Ginseng Root Water with Squalane and Niacinamide. It prevents my skin from losing moisture and lasts long.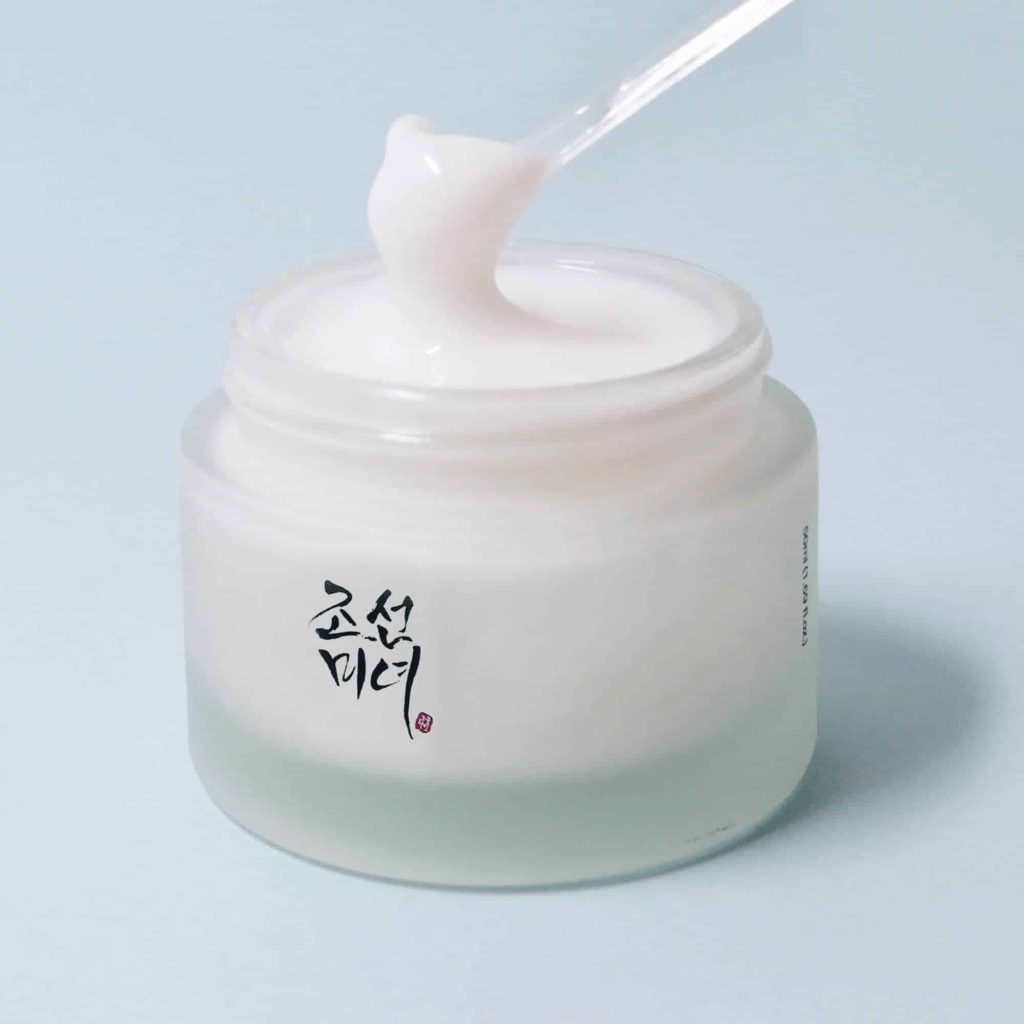 Perks
Ultra-light hydrating face cream
Multi-functional cream with a firm texture
It contains skin-healthy ingredients
Long-lasting moisturization with a smooth glow
Free of Fragrance and essential oils
Cruelty-Free
Drawbacks
People having oily and combination skin may find it thick and sticky.
My love for e.l.f. Cosmetics is unconditional, and after using its makeup products religiously, I decided to try on its skincare series. One of the holy grail products that captivated me was the Holy Hydration Face Cream. It is a light face cream that keeps my skin moisturized and fresh for long hours. The main characteristic of the cream is that it is an SPF-30-infused moisturizer. I like its clean scent and subtle glow. The moisturizer is made with Hyaluronic Acid, Niacinamide, and Peptide for the win!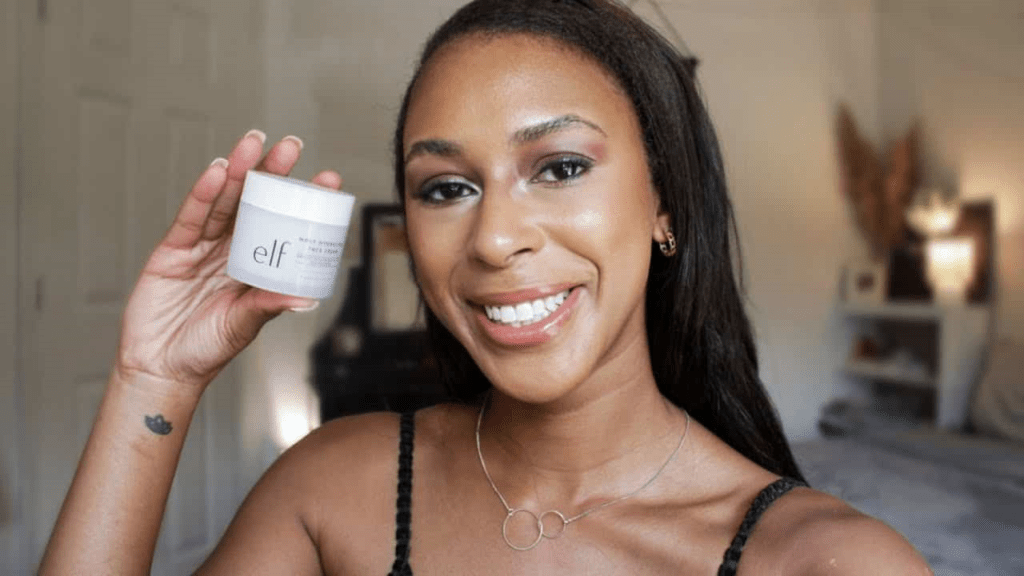 Perks
Light and non-greasy texture
Nourishes and seals in moisture
Non-greasy and fast absorbing
Made with water-boosting ingredients
An SPF-30-infused moisturiser
Leaves supple and bouncy skin for a long time
Free of Parabens, Sulfates, and Phthalates
Vegan and Cruelty-Free
Drawbacks
The face cream is fragrant.
I found this Korean brand on Pinterest, and as a passionate skincare connoisseur, the description intrigued me, and I finally ordered it online. It hydrated and nourished like most moisturizers, and I observed a clear and bright complexion. Exclusively made with Lotus Water Extracts, antioxidant-rich Kaempferol, and Niacinamide, it is a gentle and comfortable formulation that leaves me with a dewy finish.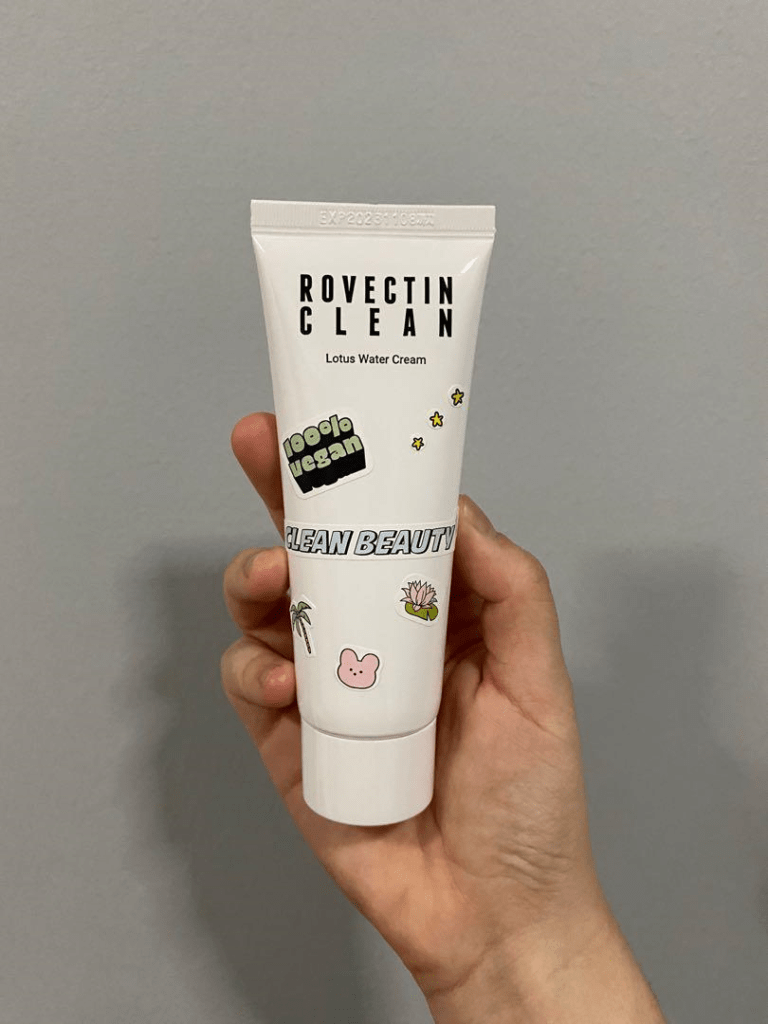 Perks
A gentle and lightweight face moisturizer
It enhances the face and deeply hydrates it
Works for sensitive and dry skin
Made with 75% Lotus Water Extracts and other pro-skin ingredients
Regains skin balance and possesses anti-aging effects
Free of Parabens, Dyes, and Scents
Hypoallergenic, Vegan, and Cruelty-Free
Drawbacks
The moisturizer may feel heavy on oily skin.
The name of the product is precisely what it does. It wouldn't be blissful if I'd ignored this moisturizer. Organically derived from Milk Thistle and Passion Fruit Seed Oils, in addition to 10,000 marine microdroplets, it provides intense moisturization with a flawlessly balanced tone. I also love its aromatic Chamomile scent.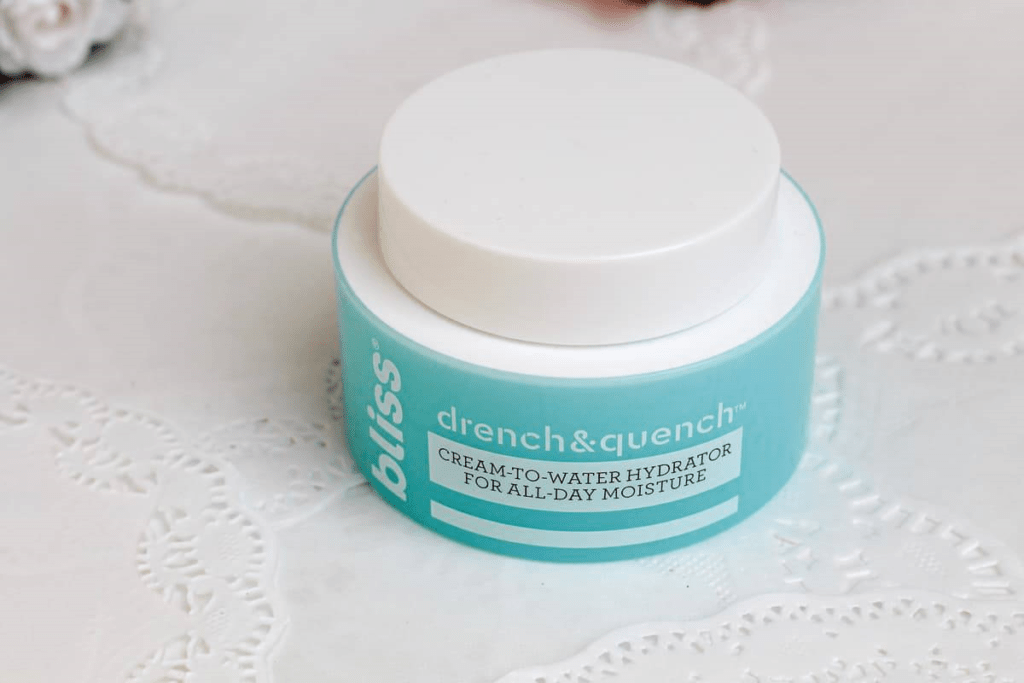 Perks
Water-based hydrating skin moisturizer
Weightless and fast-absorbing formula
Packed with natural and water-based ingredients
Boosts skin's moisture levels and prevents it from drying out
Cruelty-Free
Drawbacks
One of the active ingredients in the product is Vitamin C, which can irritate people with sensitive skin.
Another water cream that fits into the Belif Aqua Bomb Dupe list is the Green Tea Water Cream from Bonajour. I like the simple combination of Green Tea Extracts and Peptides with other skin-loving elements. It is a mild vitamin and antioxidant-enriched moisturizer that delivers instant hydration and nourishment.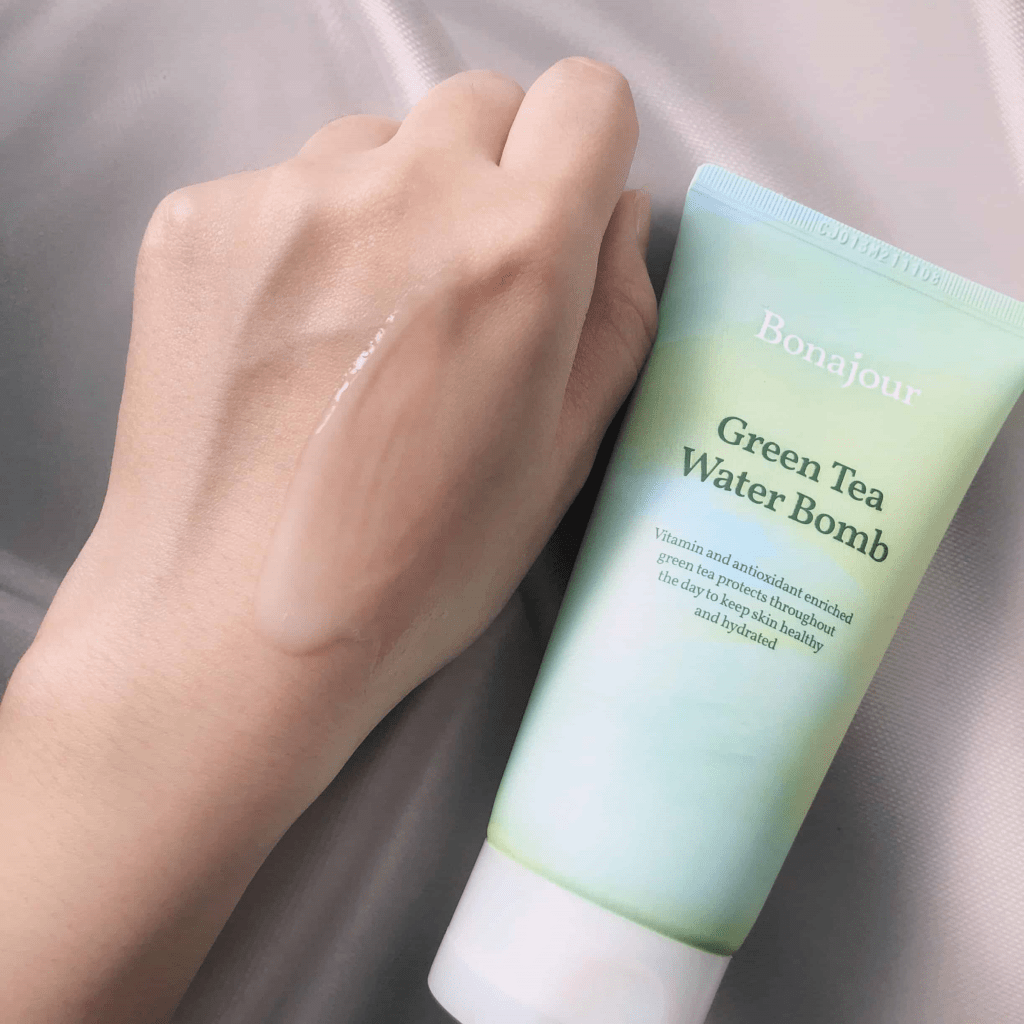 Perks
A gentle water cream for rapid moisturization
Lightweight and non-greasy
Infused with natural ingredients
Devoid of harmful toxins
No added Parabens, Sulfates, and Silicones
Free of scents and dyes
Vegan and cruelty-free
Drawbacks
The product has mixed reviews online.
This is the most random skincare product that I owned last year. It is an underrated moisturizer that deserves to be viral. The Hyaluronic Acid and Red Ginseng- infused moisturizer is a fantastic choice for dehydrated skin. As soon as I applied the moisturizer, I thought I was sweating, but the water droplets jumped out and moistened my face. It is an excellent option if you are looking for a cheap and high-quality gel cream.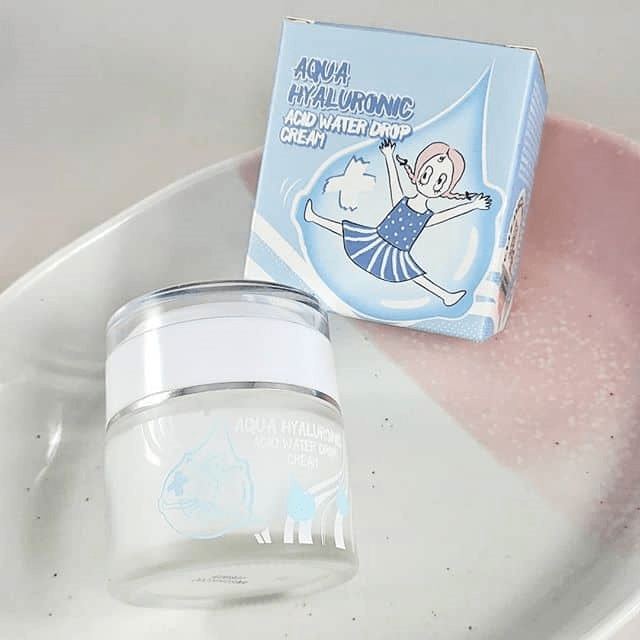 Perks
Affordable price
Possesses wrinkle improvement functions
Light watery consistency with a jelly texture
Shrinks pores and fades fine lines
Instant hydration with smooth and supple skin
Combined with Hyaluronic Acid and Red Ginseng
Free of Parabens and toxins
Cruelty-Free
Drawbacks
Lemon extracts in the cream may trigger reactions in hypersensitive skin.
I was convinced by the COVERGIRL skincare line when I found this product. The combination of TruClean Cactus Water and Hyaluronic Acid results in a perfect lightweight gel cream. I love how it locks in moisture and substitutes as a hydrating primer. It refreshes my dull skin and gives me a soft and dewy glow.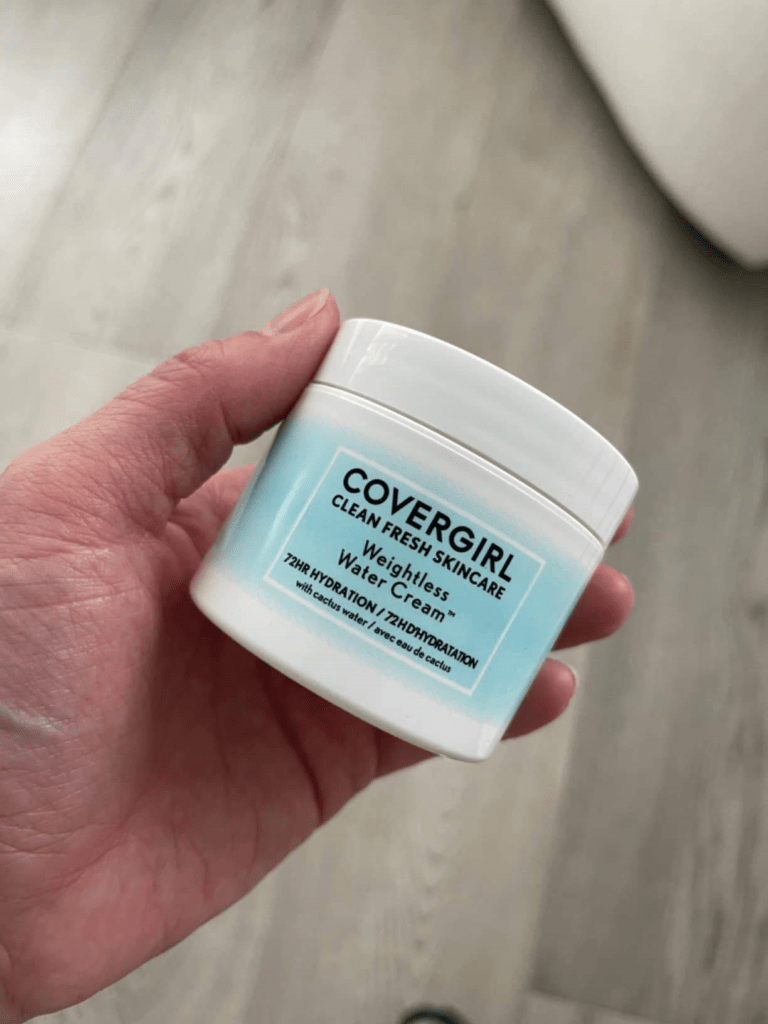 Perks
Cloud-weight and liquidy consistency
Formulated with moistening ingredients
Claims intense hydration for over 72 hours
Compatible with makeup
Ideal for all skin types
100% Vegan and Oil-free
Drawbacks
The moisturizer is strongly scented.
Very few people know about this moisturizer from one of the renowned skincare brands in Korea. The detoxifying moisturizer is a must-have for anyone who enjoys gel moisturizers. Its translucent and featherlight consistency is one of the reasons for listing this moisturizer as the Belif Aqua Bomb Dupe. Made with fermented black Kombucha Tea, Sunflower Oil, and micro moisture molecules, it instantly melts into my skin and ensures day-long hydration.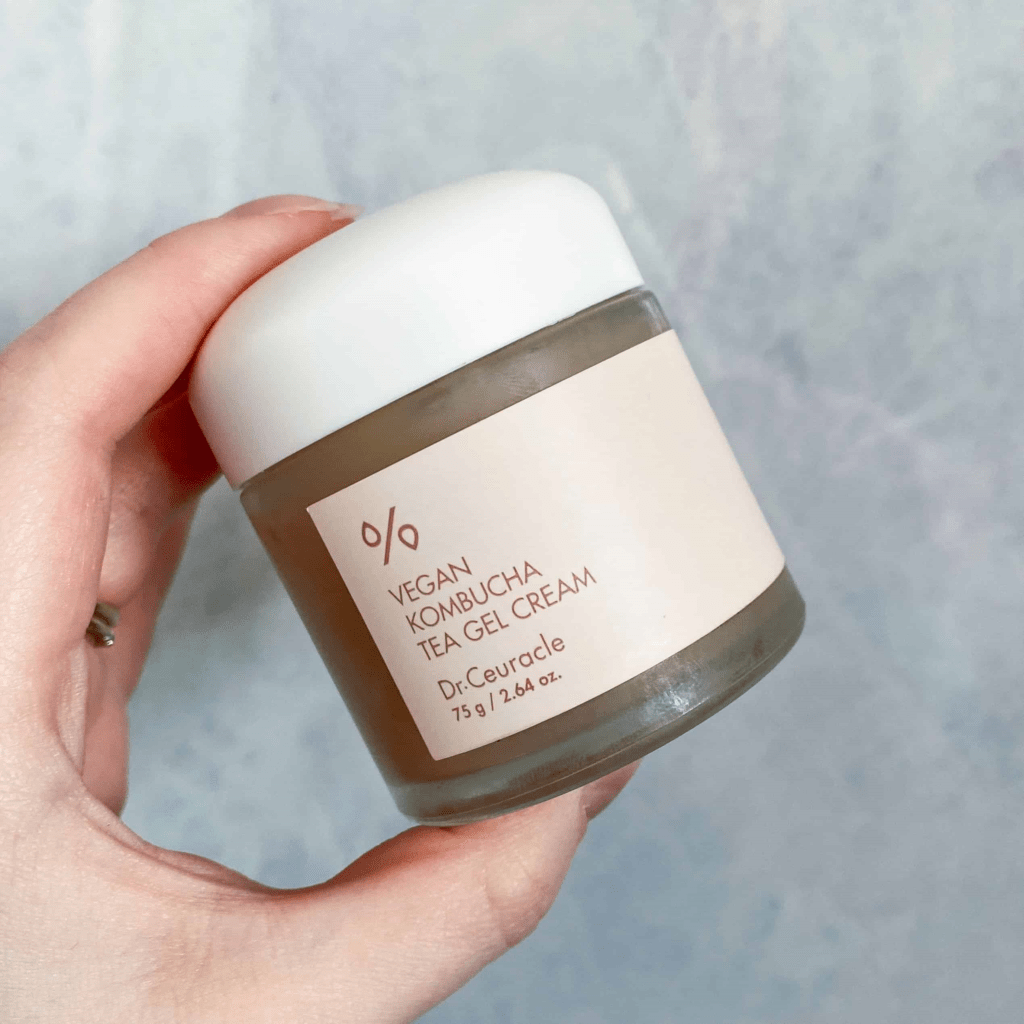 Perks
Lightweight and Gentle watery formula
Detoxifies and nourishes the skin
Deeply penetrates and hydrates internally
Made with natural ingredients
Vegan and cruelty-free
Drawbacks
The moisturizer is not oil free.
Belif Aqua Bomb Dupe | Finding The ideal Moisturizer For Your Skin Type
Regardless of your skin type, skipping your moisturizer is a grave injustice to your skin. Various kinds of moisturizers are made for specific skin types. All you have to do is, identify your skin type and listen to your skin to choose the right moisturizer.
Oily Skin
People having an Oily skin type should always opt for water-based moisturizers. A thick and greasy moisturizer will build up their skin and clog pores leading to breakouts. Ingredients like Hyaluronic Acid or Glycerin in a moisturizer are lightweight and comfortable for oily skin.
Dry Skin and Dehydrated skin
Individuals who deal with flaky or dry skin should choose creamy and oily moisturizers that are thick and heavy. If you deal with dehydrated skin, your skin lacks water and needs hydration. Look out for ingredients such as Hyaluronic Acid, Panthenol, Squalane, and Ceramides if you need a hydrating moisturizer.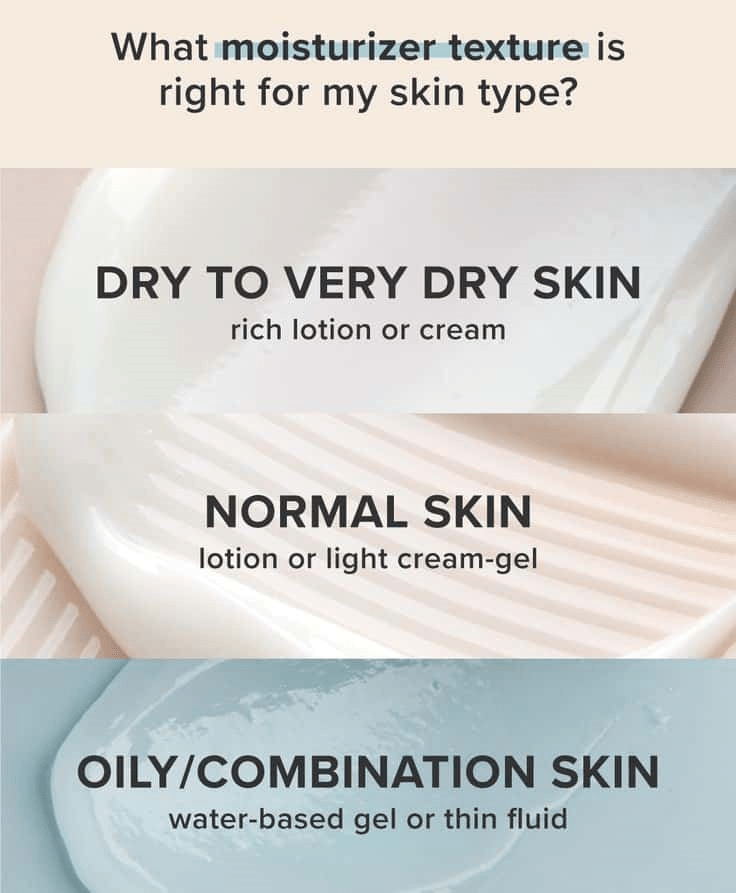 Normal Skin
You can use any moisturizer if you have normal skin. However, if your skin type is inclined towards a dryer side, make use of thick moisturizers, and for an oily side, lightweight moisturizers work the best.
Sensitive skin
Look out for mild and gentle moisturizers without any triggering active ingredients. Opt for Fragrance-free, Dye-free, and Paraben-free moisturizers for the win.
Q&A | Belif Aqua Bomb Dupe
Is Belief a Korean brand?
Yes. Even though the brand has gained attention globally, a lot of people assume the brand to be US-Based or European. However, it originally hails from Korea.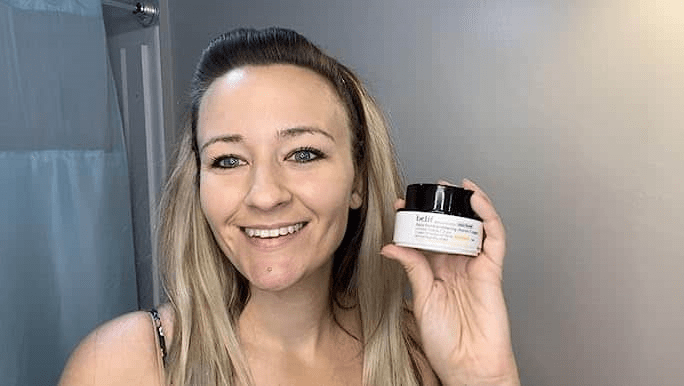 What is Belif Aqua Bomb Cream used for?
As discussed above, Belif- The True Cream Aqua Bomb Moisturiser is a light, instant-absorbing face moisturizer that boosts hydration for a natural and healthy glow.
Why does the Belif Aqua Bomb Cream need a dupe?
The exorbitant price, problematic skincare ingredients, and fragrant elements are essential reasons the moisturizer needs a dupe.
What are the ingredients of the Belif Aqua Bomb Cream?
Belif- The True Cream Aqua Bomb Moisturiser is infused with antioxidants, natural fruit extracts, and a blend of herbs inspired by well-known botanist Duncan Napier.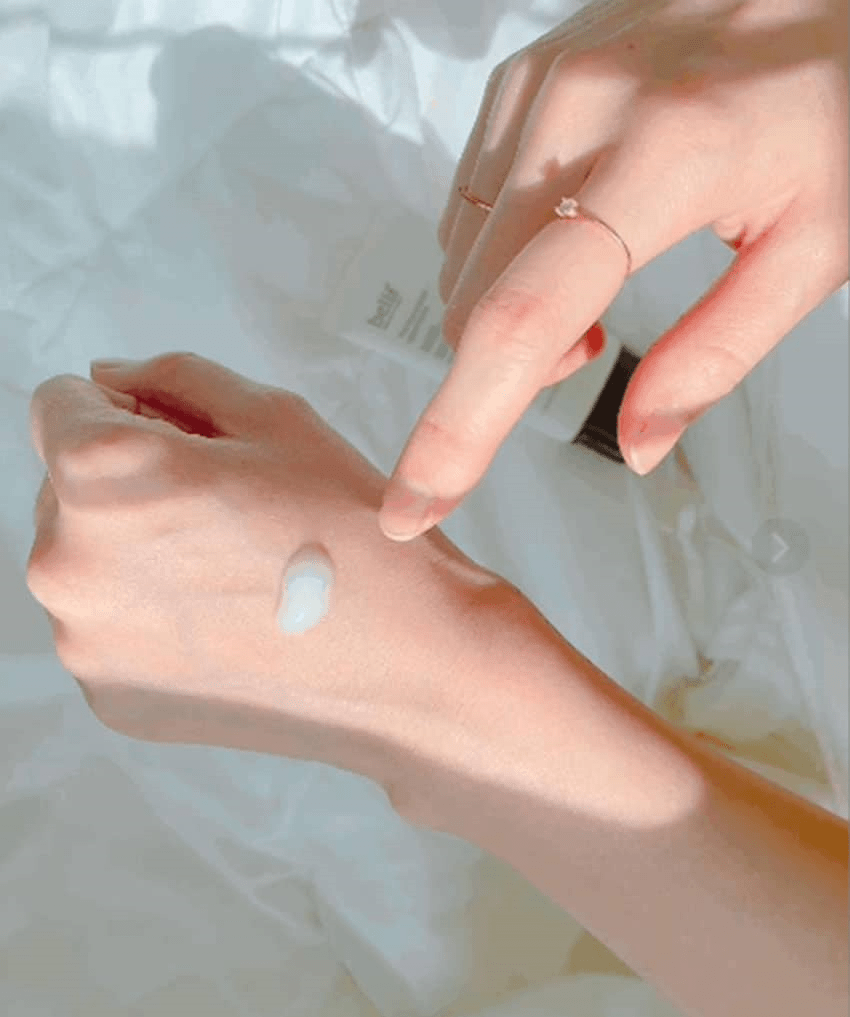 Which is the true Belif Aqua Bomb dupe?
Neutrogena Hydro Boost Water Gel Moisturiser is the closest Belif Aqua Bomb Dupe. It is a drugstore skincare moisturizer that delivers similar results and is cost-effective.
Conclusion | Belif Aqua Bomb Dupe
Belif – The True Cream Aqua Bomb Moisturiser is an ideal lightweight and hydrating moisturizer. However, some crucial drawbacks must be addressed. For this reason, I have compiled a list of 11 Belif Aqua Bomb Dupe that is reasonable and efficient. I have also mentioned a short guide to help you purchase moisturizers according to your skin type. I hope the above article provides clarity and enables you to make informed decisions.
You might find our recent posts helpful: