Stratia Liquid Gold Moisturizer has been a cult classic and a staple in almost every skincare routine. However, lately, people are widening their horizons and finding newer versions that work the same.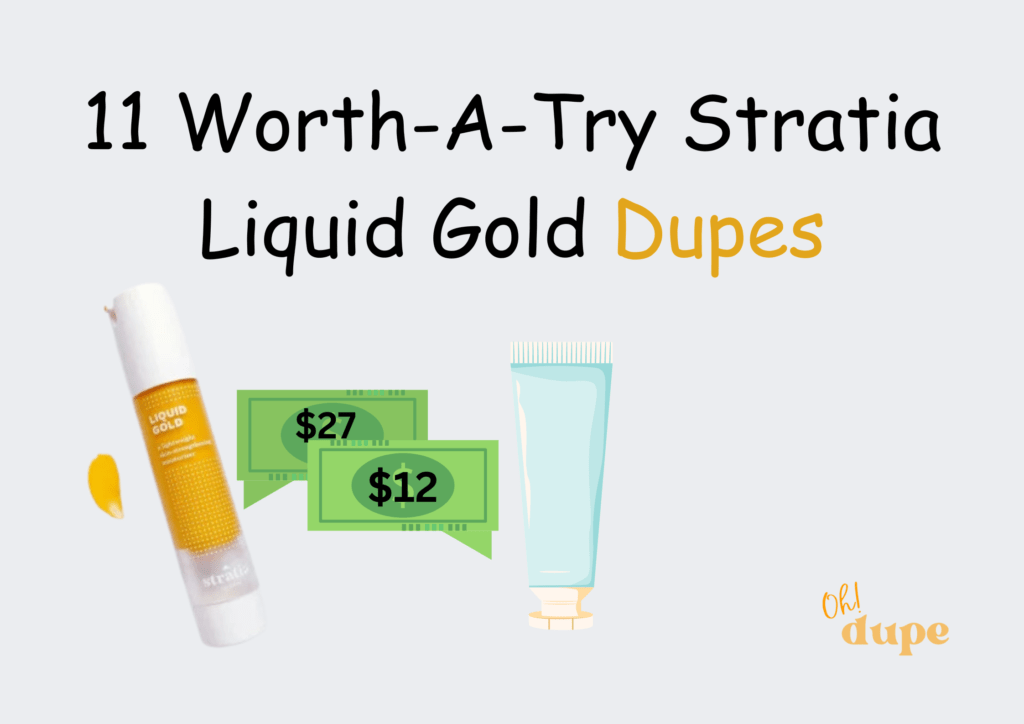 It has begun to show its true golden colors (literally), and a new formulation poses issues you can't overlook. So, if you're heading to switch to a new tab and find out the closest dupe for the Stratia Liquid Gold Moisturizer, hold on! I have 11 options to help you pick the best Stratia Liquid Gold Dupe!
Stratia Liquid Gold Dupe | About the Brand and their Hero Product
Stratia is a side hustle turned skincare brand built on Scientific Research and Development. The founder, Alli Reed, experimented with active ingredients with knowledge solely based on her findings from derm journals. After many cuts and tries, she finally launched her hero product, Stratia Liquid Gold.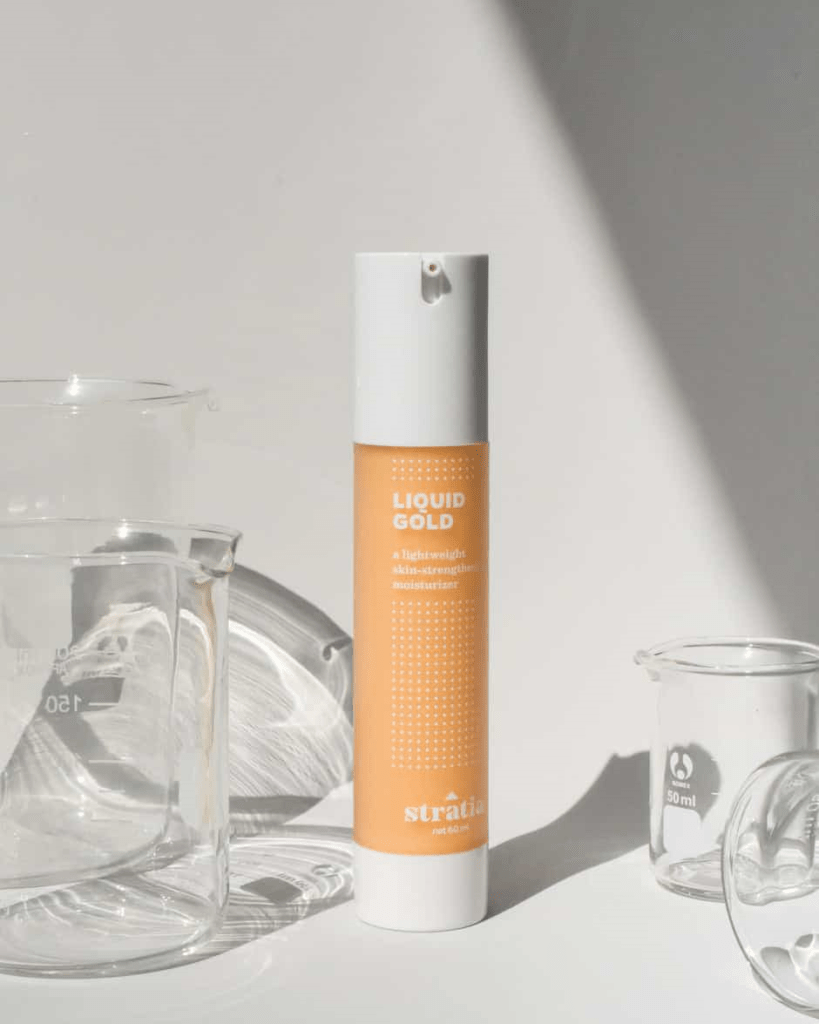 You may wonder, why do we need a dupe? Many people have loved this moisturizer, but some features drive its users away. Some of the apparent drawbacks are:
The golden color leaves a yellowish cast on people with fair complexion.
The consistency of the cream is very light and watery, which does not provide enough moisturization to ultra-dry skin.
The formula contains Parabens.
Opting for the right products and declaring them as their dupes is essential. So, without delay, let's move on to the 11 Stratia Liquid Gold Dupe.
Whenever we talk about Asian Skincare products, we assume them to be Korean. But this time, I've considered and tried out Japanese skincare brands. Trust me; they are promising and quite reasonable. One of the products that I recently bought from Japan is Kikumasamune Sake Milk.
It is a high-moisture facial lotion that keeps my skin hydrated and smooth for a long time. Enriched with the goodness of Rice Ferment Filtrate (Sake), Ceramides, and Cholesterol, it feels soft on my skin and is refreshing.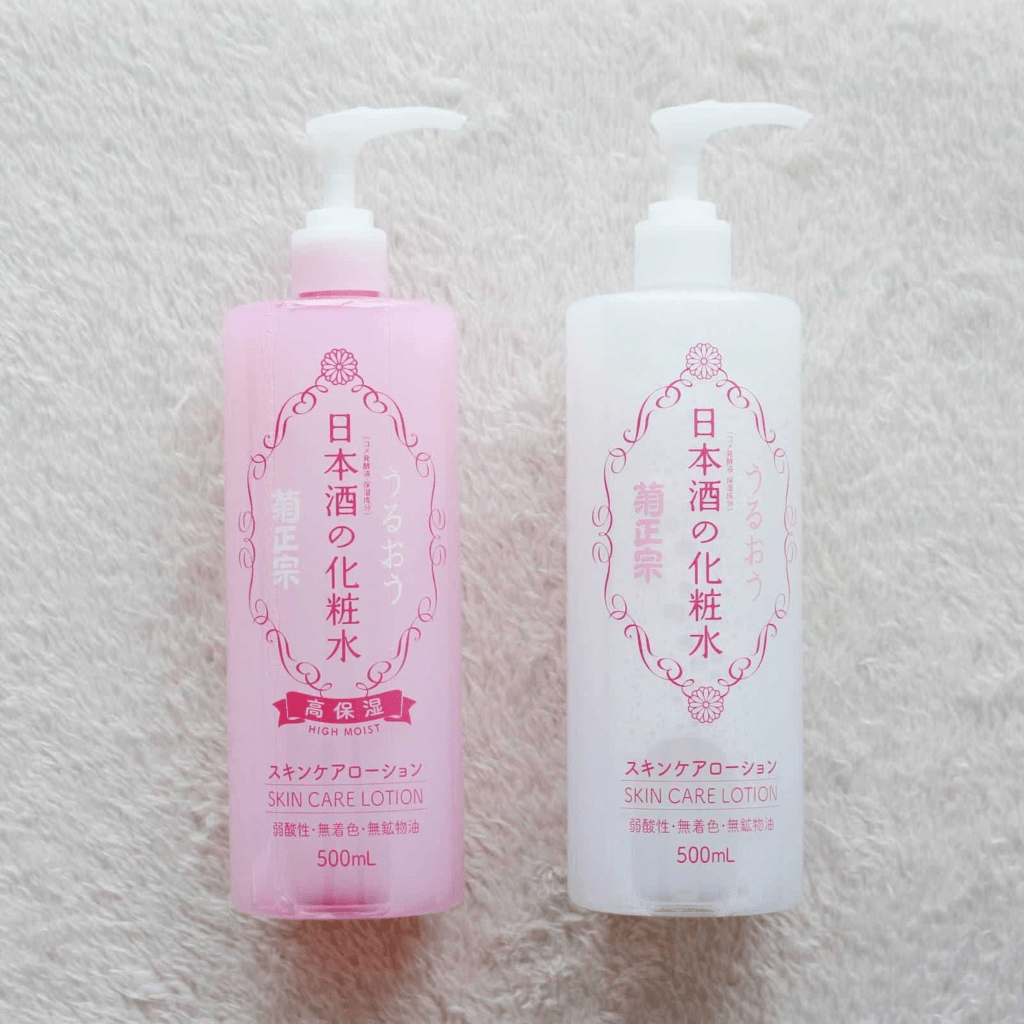 Hits
Convenient Pump Design
Smooth Hydrating Moisturizer
Made with skin-friendly ingredients
Lightweight and Non Greasy
Mimics your protective skin barrier
Great for dehydrated and sensitive skin
Free of artificial colors
Cruelty-Free
Misses
The moisturizer has an unpleasant fragrance due to the rice ingredients.
The product is not vegan.
Reviews
Alice wrote, "In the name of Asian beauty products, I've only limited myself to Korean skincare. I wanted to try Japanese products this time, so I ordered this moisturizer from Amazon. I must admit that Japanese skincare is quite underrated; I have not seen my skin transform and become so supple and healthy. I am already in love with this product."
This was one of the few products I bought when I learned about the benefits of Ceramides. If you observe, the ingredients of CeramedX moisturizer and Stratia Liquid Gold are a perfect match.
The ultra-hydrating moisturizer is made with Ceramides, Cholesterols, and Fatty Acids. The Riceramide Complex in the cream copies the skin's surface barrier and keeps my skin baby soft and healthy.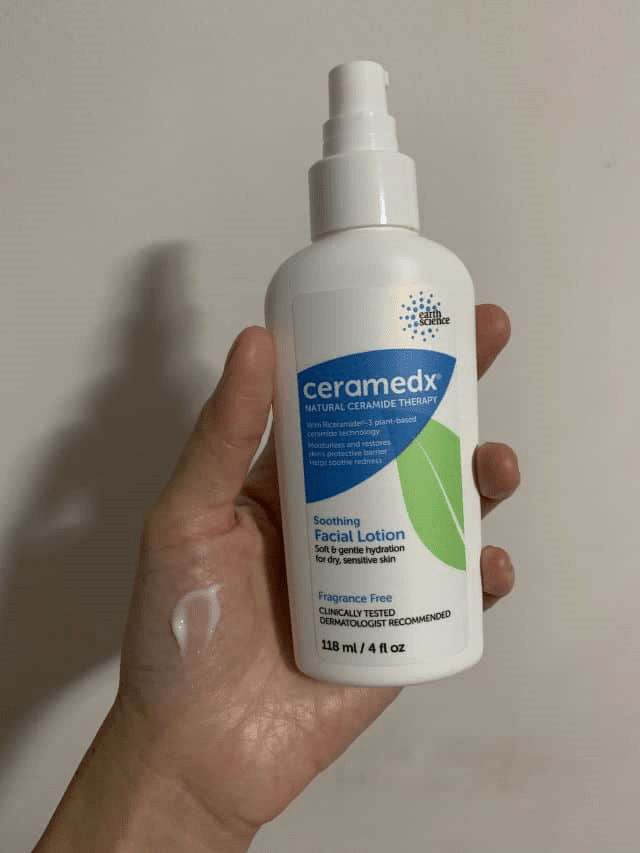 Hits
Natural Ceramide Cream
Non-sticky texture
Infused with Riceramide Complex
Soothing and anti-inflammatory
Free of Parabens and Glutens
Vegan and Cruelty-Free
Clinically tested
Dermat Approved
Misses
The moisturizer has a chemical scent.
The consistency of the moisturizer is very thick.
Reviews
Sharon commented, "Since ceramides are my go-to active ingredients, I've used a lot of ceramide moisturizers. I randomly found this moisturizer while scrolling through Amazon. The profile looked promising and was a fair deal. I guess I went wrong with the product. It has a very thick consistency that didn't work for me. It may suit dry skin, but it was a bummer."
I discovered this when I was looking for a moisturizer for my sister. She had complained about the tiny bumps on her forehead, which created havoc. Even though I was unsure about it, I decided to try it.
Fortunately, it lived up to its claims and reduced the appearance of bumps on her face. The critical components of the moisturizer include gentle exfoliating Urea and Ceramides for a hydrated and robust stratum corneum.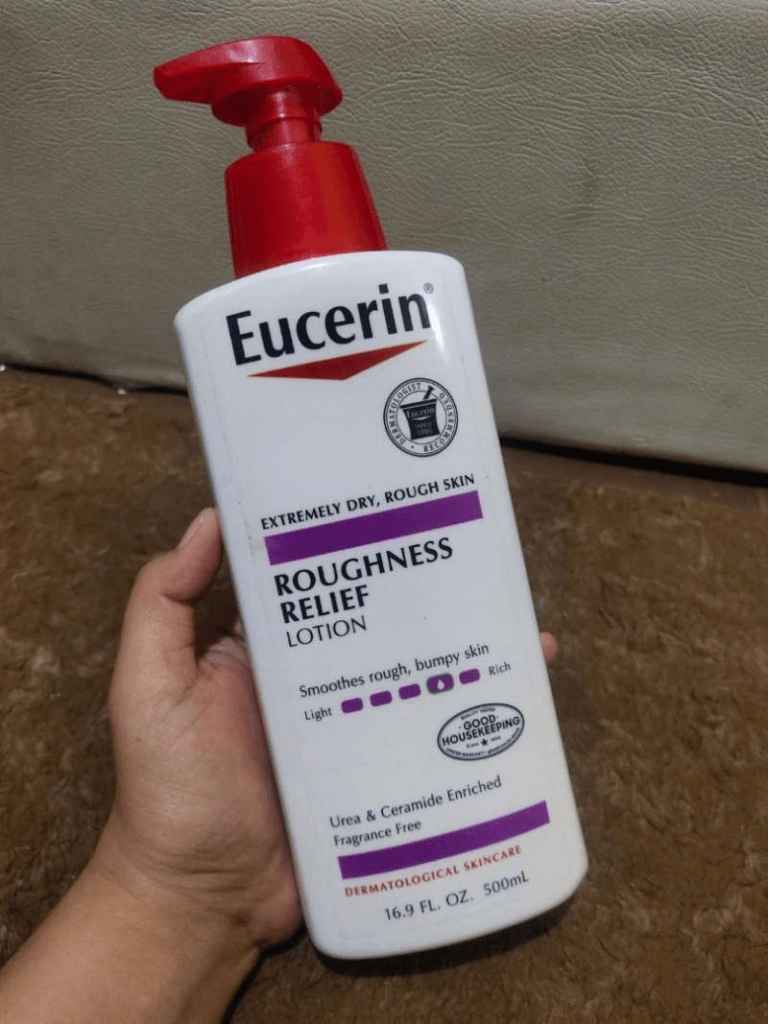 Hits
Ceramide-enriched hydrating moisturizer
Easy-to-use pump bottle
It helps smooth patchy and bumpy skin
Prevents water loss
Safe for sensitive skin
Clinically tested
Dermatologically approved
Misses
The moisturizer is thick and may build up on oily skin.
The product does not absorb efficiently.
Reviews
Zara wrote, "I deal with dehydrated skin; this moisturizer is my savior. First of all, its cute pump bottle stole my heart, and then as soon as the moisturizer touched my skin, it felt like my skin drank water. It smoothly glided onto my skin and improved my skin in just a week. The plump glow and radiance were the cherry on top. It is my new go-to moisturizer."
This is another product that I randomly found. It is an intense ceramide moisturizer that heals my reactive skin. Infused with Panthenol, Squalane, CICA, and Allantoin, it immensely soothes and protects the outermost layer of my skin. It restores moisture and provides nourishment to my face.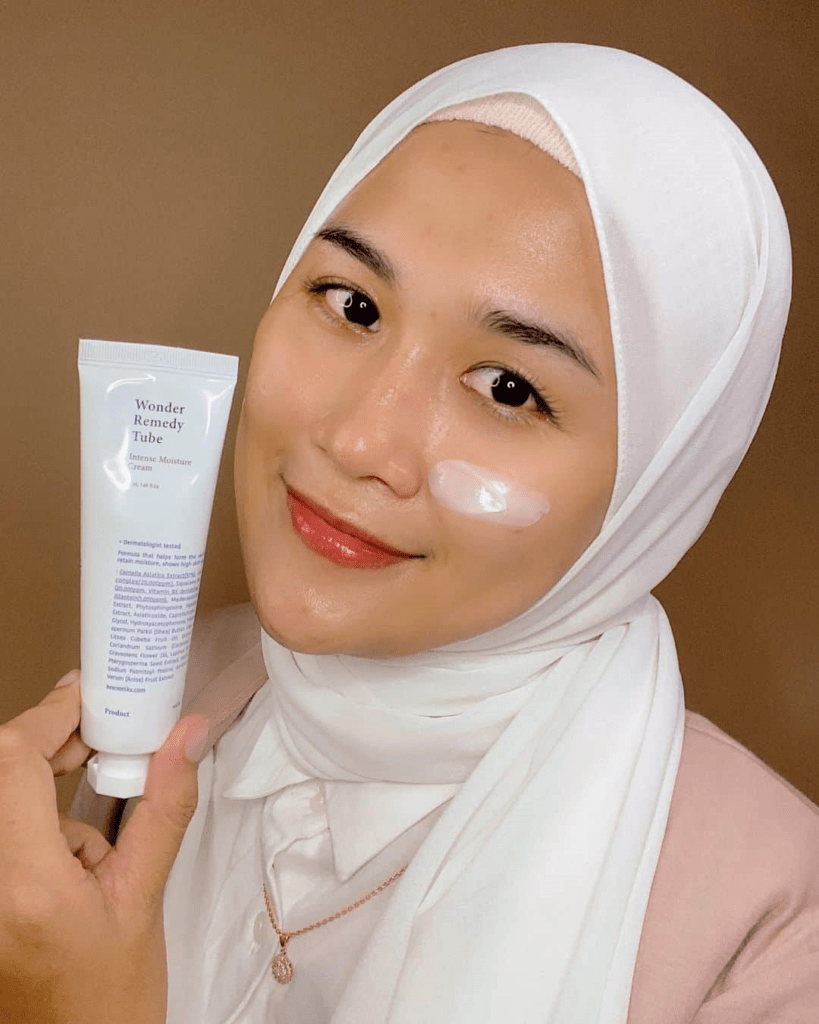 Hits
Facial Ceramide enriched moisturizer
Light and Creamy texture
Fades the appearance of blemishes and soothes redness
Relieves the skin barrier
Heals sensitive skin and provides long-lasting hydration
Free of fragrance and hypoallergenic
Misses
The product needs to moisturize more if you have dehydrated skin.
Reviews
Venissa said, "I am very picky about my skincare and am not into trying new products without prior research. However, my regular moisturizer was not in stock, and I had to buy this as a replacement. I was surprised that it impressed me, and was already in love with it. It is very light and is hydrating enough. Plus, I can also comfortably wear it under my makeup."
The next Ceramide-enriched moisturizer that needs your attention is from the South Korean brand: The Face Shop. It is a mild nourishing face cream that improves my patchy and rough skin.
Naturally composed of Rice Extracts, Rice Bran Oil, and Ceramides, the moisturizer supports the lipid layer of my skin and clears out all the imperfections.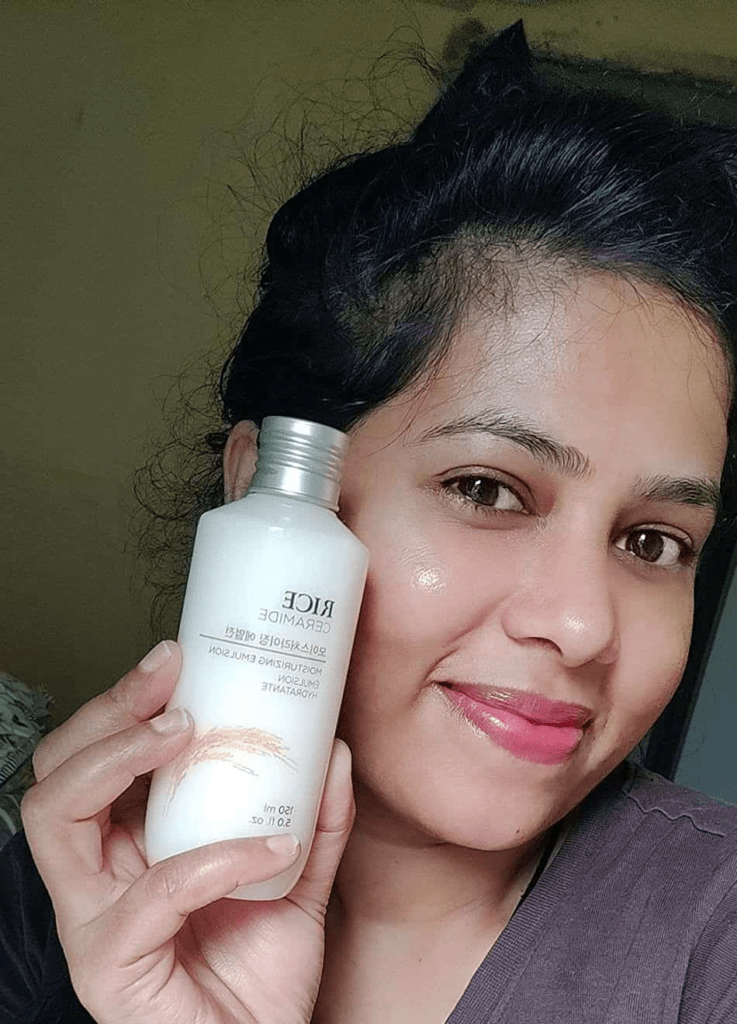 Hits
Gentle and Skin Brightening Cream
Locks in moisture and protects the skin
Lightweight and non-sticky
Ideal for all skin types
Deep penetration and mild formula
Made with Vegan ingredients
Misses
The moisturizer has a strong scent.
The product has a poor bottle design and inconvenient packaging
The brand is not cruelty-free
Reviews
Marie commented, "My friends were going crazy about this moisturizer., so out of peer pressure, I bought one. I may sound very blunt, but it was not up to the mark. First, I received a damaged package, which broke out in my face. It was a total waste of money."
The Pure 24K infused Glow Cream is from South Californian brand Pura D'or. I define it as a multi-functional skincare product as it helps my skin with many things.
Not only does it boost my dermal elasticity, but it also tightens my skin as well as prevents sagging and dullness. Made with Pure 24K Gold, Shea Butter, Argan Oil, and Vitamin E, it gently hydrates my face leaving me with a clear and radiant glow.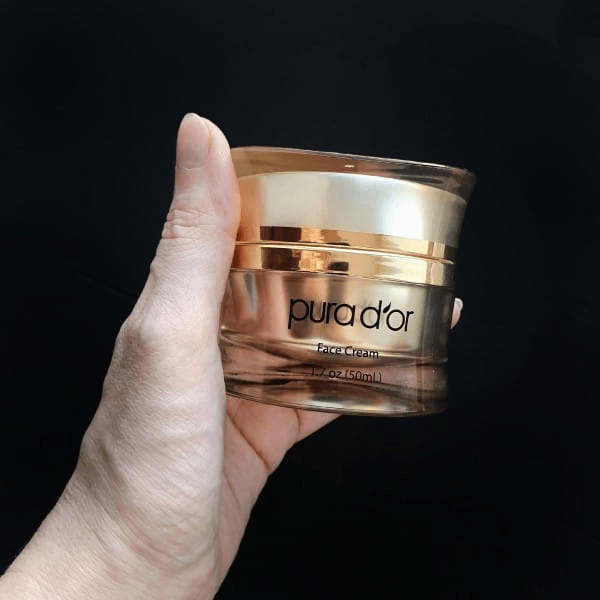 Hits
Anti-aging face moisturizer
Non-greasy and pro-dry skin
Promotes firm skin and boosts collagen production
Fades in Wrinkles and fine lines
Improve the appearance of dark spots and drooping eyes
Cruelty-Free and Vegan
Misses
The moisturizer contains Citric Acid.
Reviews
Elizabeth wrote, "I am 42 and have patchy and rough skin. My daughter got this moisturizer for me; it has been my favorite since then. Hydration is a primary feature; it also acts as an anti-aging solution and fades away the appearance of wrinkles and crow's feet. I am satisfied with the product."
e.l.f has been one of my personal favorites. I love its makeup line and was thrilled to try out its skincare. For a start, I ordered their moisturizer, and truth be told; I had an incredible experience.
It is specially designed for Oily and Sensitive skin types, so it defends my skin barrier. The main ingredients are Oat Milk, Allantoin, Ceramides, and Hyaluronic Acid. They work together to deliver intense hydration and nourish my face.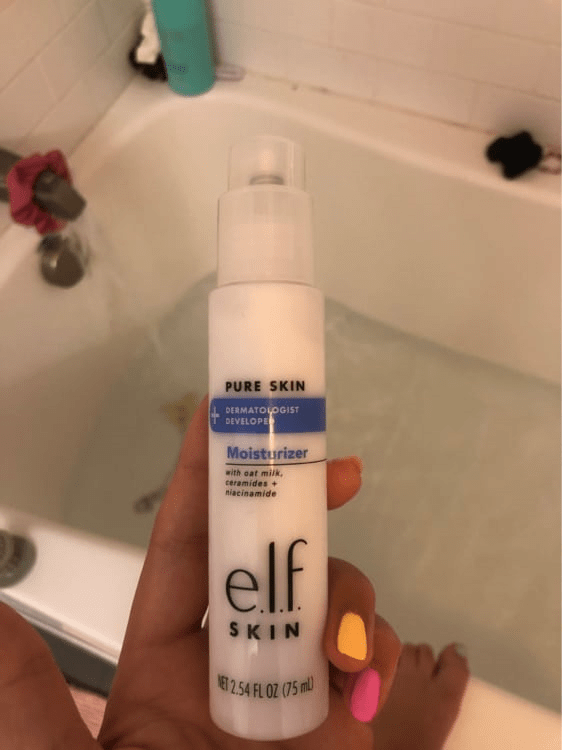 Hits
Replenishing Natural Moisturizer
Pump bottle for an easy use
Creamy texture and light
Non-irritating and non-comedogenic
Fit for AM and PM skincare routines
Wearable and Bearable under makeup
Free of Sulfates, Parabens, and Phthalates
Vegan and Cruelty-Free
Dermatologist-developed
Misses
The moisturizer does not cater to individuals having dry skin as it does not provide enough hydration.
Reviews
Hazel commented, "I am a proud customer of e.l.f beauty. However, its skincare seems okayish. It is not moisturizing enough and evaporates shortly. Fortunately, it didn't cause any issues, but it is not worth the hype. No doubt, the makeup is top-notch, but for skincare, they have a long way to go."
I found this product on Tiktok. As the name suggests, it is one of my comfort moisturizers. It has enhanced my rough skin and reduced acne breakouts. Encapsulated with Ceramides and Centella Asiatica Leaf Extracts, it softly hydrates, restores, and rejuvenates my dull skin. A single dab twice a day leaves me with smooth and plump skin.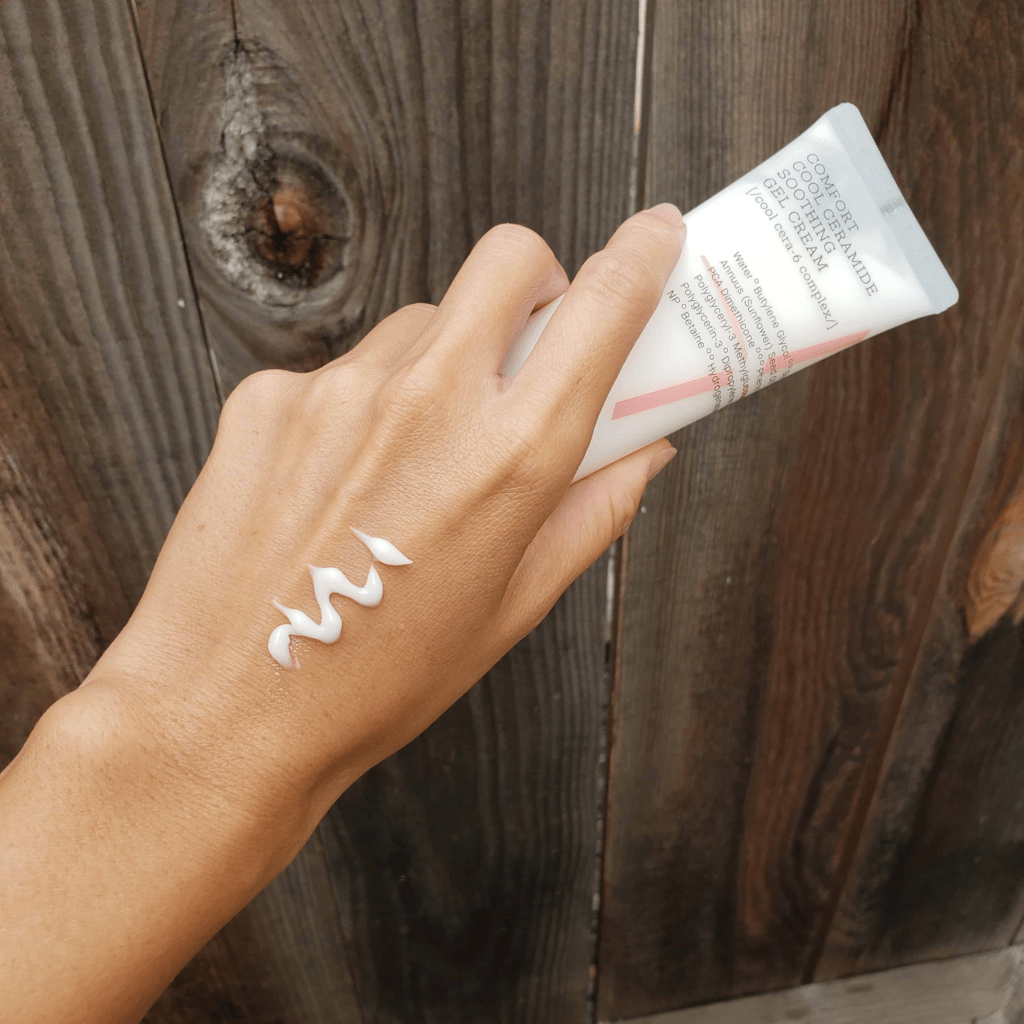 Hits
Comforting Ceramide Moisturizing cream
Made with skin-loving ingredients
Prevents water loss and heals dry and rough skin
Strengthens and rebuilds skin's natural barrier
Reduces chances of acne breakouts
Hypoallergenic tested
Free from fragrance, Sulfates, and Phthalates
Dermatologist tested
Misses
The consistency of the cream is thick.
The moisturizer is not fit to layer or wear under makeup.
Reviews
Sheena commented, "I found this moisturizer through TikTok. I was excited until I realized I had fallen for a marketing gig. It is a great moisturizer, but how it is advertised is unreal. This moisturizer is very uncooperative with my makeup. For now, I am just utilizing it as a night cream."
I saw this moisturizer on Instagram, and its raving reviews made me want to try it. It says it is compatible with Sensitive skin and mildly eliminates skin stressors. A single application instantly felt conditioned and nourished. Infused with Fermented Ceramide, it gently builds up, repairs my outermost layer, and keeps me moisturized for a long time.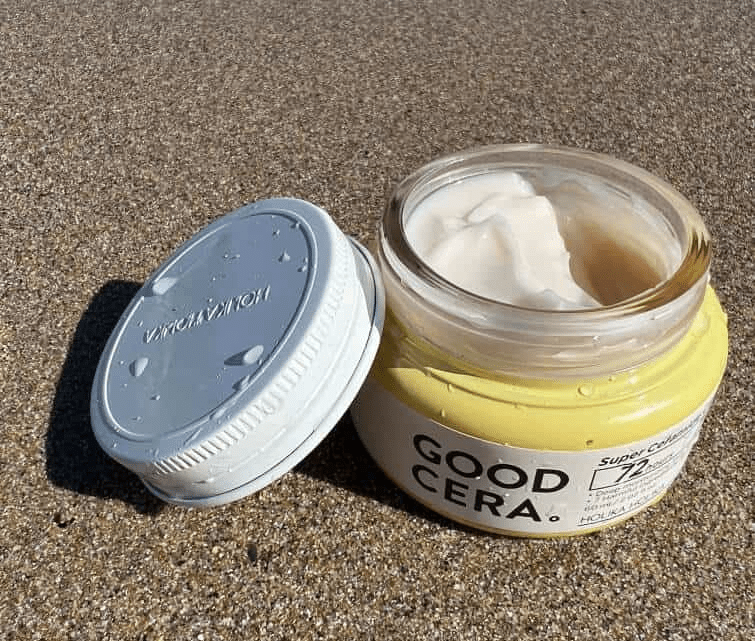 Hits
Mild Ceramide Cream
Fast-absorbing formula with low irritation
Gentle treatment for agitated skin
Works best for sensitive skin
Intense moisturization and nourishment
Free of scents, minerals, and petroleum
Clinically tested
Misses
The moisturizer is very greasy.
Reviews
Feriha said, "OMGGGG, I am in love with this moisturizer. The way it treats my skin and moisturizes it is just remarkable. Apart from reducing my redness and soothing irritated skin, it also locks in moisture and keeps it smooth and supple."
One of my friends introduced me to this moisturizer as her "holy grail." So when I ran out of my moisturizer, I decided to count on her and give it a shot. I was amazed at its performance and the price.
The Ceramide + Hyaluronic Acid Moisturizer maintained my skin's physical barrier, controlled excess oil production, and shrunk my pores. I like its non-tacky texture and lightweight formula.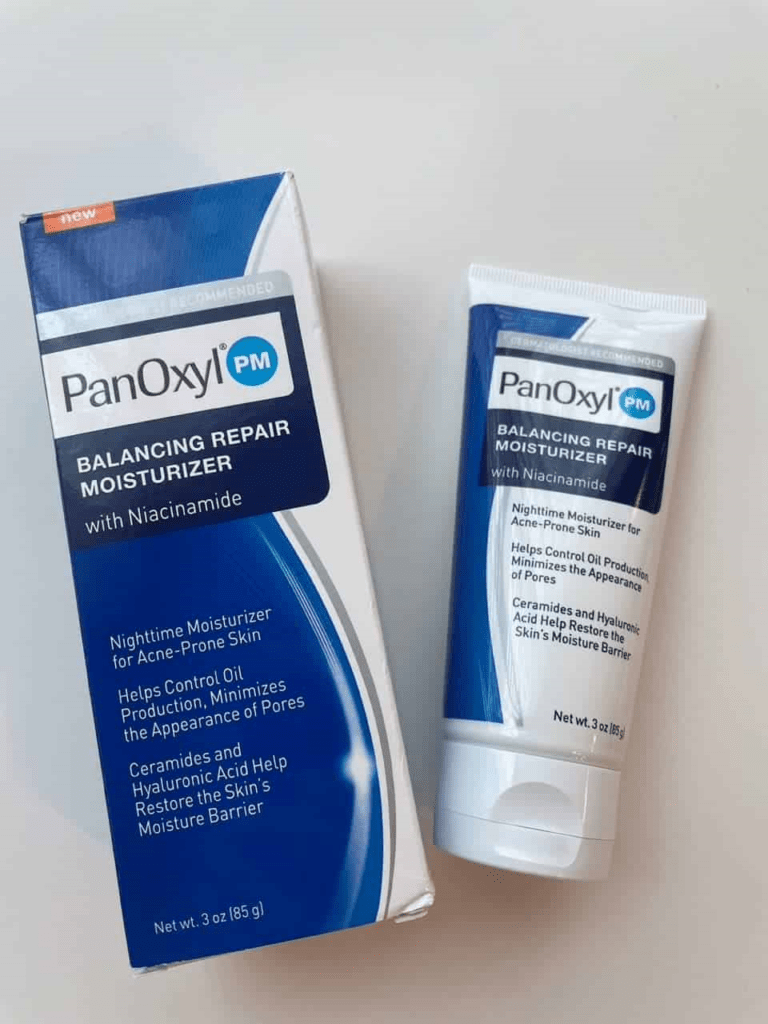 Hits
Hydrating acne-prone skin moisturizer
Restores skin's moisture barrier
Non-greasy and weightless
Manages excess oil and blurs pores
Cruelty-free and fragrance-free
No added parabens and glutens
Clinically proven skincare
Dermat approved
Misses
This moisturizer may not fit into your AM skincare routine.
The brand is unsure about its Veganism.
Reviews
Diana said, "My hunt for a weightless moisturizer ended after I found this amazing moisturizer. A ceramide moisturizer is expected to maintain and repair our lipid barriers, but this moisturizer does this with added benefits. It goes out of its way to close my pores and clear my skin. I am going to restock this."
The eleventh product I want you to consider is this moisturizer from Pure'Am. It is a balmy type of face cream that instantly seals in moisture and hydrates dehydrated skin. It deeply penetrates and heals, and binds the outer layer. Organically formulated with Vegan Ceramide, Glycerin, and Shea Butter, it retains the moisture level of my skin and gives out a bright complexion.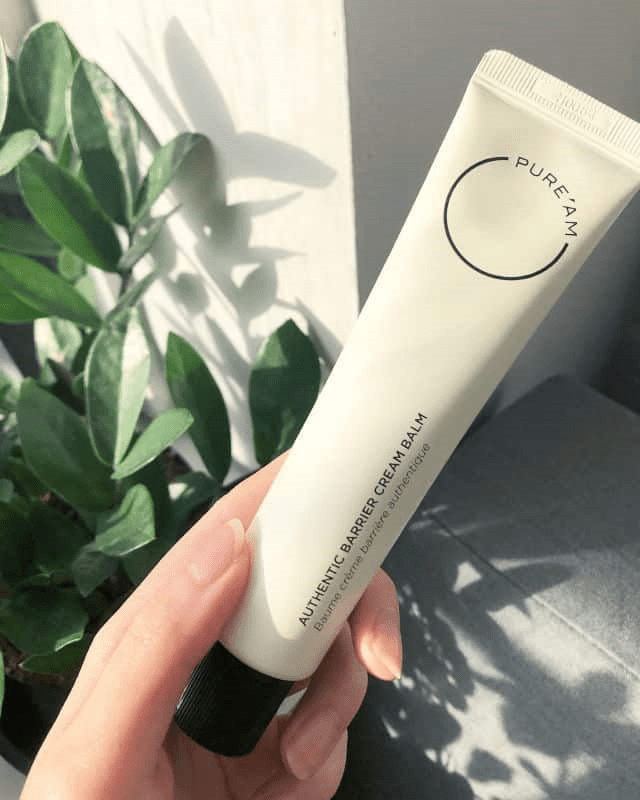 Hits
Skin conditioning ceramide moisturizer
Heals and repair the skin barrier
Anti-dryness reparative solution
Made with clean and healthy ingredients
Unscented, silicone and dye-free
Safe for pregnant women
Vegan and cruelty-free
Misses
The moisturizer is thick and does not last long
It does not suit combination skin.
Reviews
Rebecca commented, "I don't generally review products online. But this moisturizer has my entire heart. The way it spreads on my face makes me feel refreshed and hydrated. Not only did it control my flare-ups, but it also reduced its frequency. I rate it 4.5/5. Worth my money and skin."
Frequently Asked Questions | Stratia Liquid Gold Dupe
What does Stratia Liquid Gold do?
Stratia Liquid Gold is a famous moisturizing cream that supports the skin's protective layer and aims for clear and flawless skin.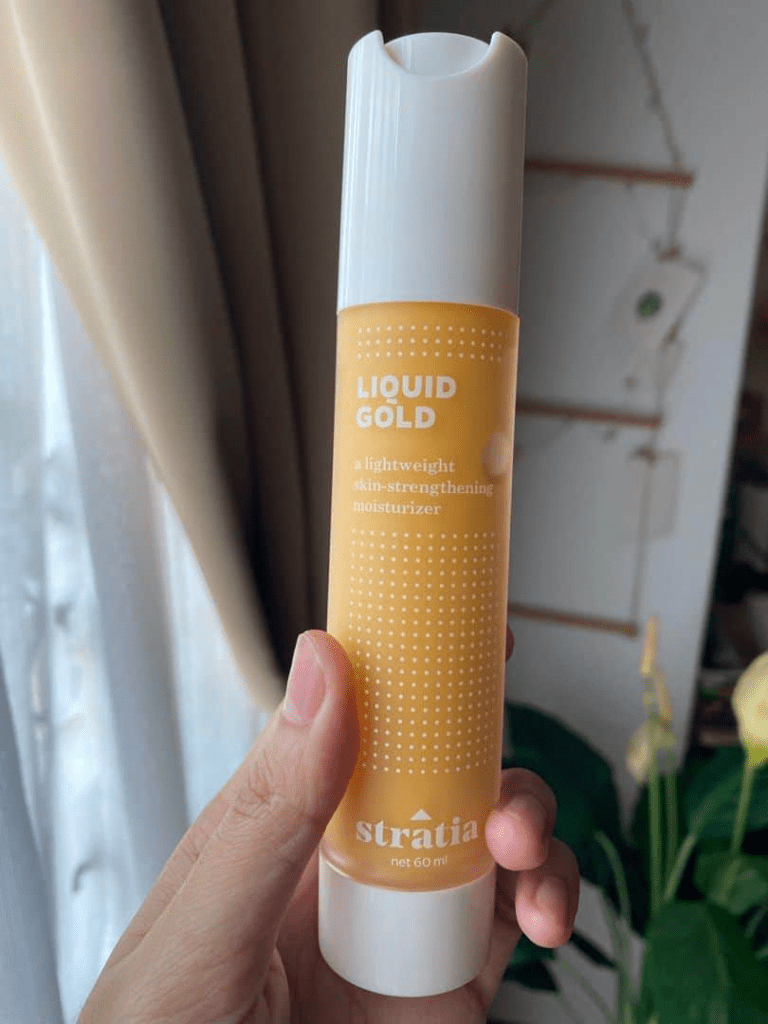 Why is it called Liquid Gold?
Stratia Liquid Gold is infused with Hippophae Rhamnoides (Sea Buckthorn Oil), giving the moisturizer its iconic golden color. Since it is golden and serum-like, it is known as Liquid gold.
What are the ingredients of Stratia Liquid Gold?
Stratia Liquid Gold is enriched with skin-healthy ingredients like Ceramides, Sea Buckthorn oil, Fruit oils, Niacinamide, and Green tea extracts.
Is Stratia vegan and cruelty-free?
Yes, Stratia is a vegan and cruelty-free skincare line.
Why do we need substitutes for Stratia Liquid Gold?
The Stratia Liquid Gold is a people-loved product. However, it leaves a golden cast, is watery, and is not void of parabens. Also, its high pigmentation and insufficient skin barrier defense are potential reasons for looking out for its dupes.
Which is the Stratia Liquid Gold Dupe?
CeramedX Natural Ceramide Therapy is the closest Stratia Liquid Gold Dupe due to its full ingredient match.
Stratia Liquid Gold Dupe | The Closure
Stratia Liquid Gold is a typical holy grail moisturizer and has performed exceptionally well for some users. However, the moisturizer has potential cons that pose a need for alternatives. In this article above, I've mentioned 11 affordable Stratia Liquid Gold Dupe in detail. I've also answered some common queries for your ease and convenience. I hope this write-up is insightful and helps you find the best Stratia Liquid Gold Dupe.