Every day can be a good hair day with Dae's hair styling cream. The cult favorite styling cream has garnered a lot of attention online. Its triple action gives you incredibly smooth, manageable hair and keeps your flyaways at bay. The multi-functional hair styling cream is famous among high-end professional hairstylists and celebrities.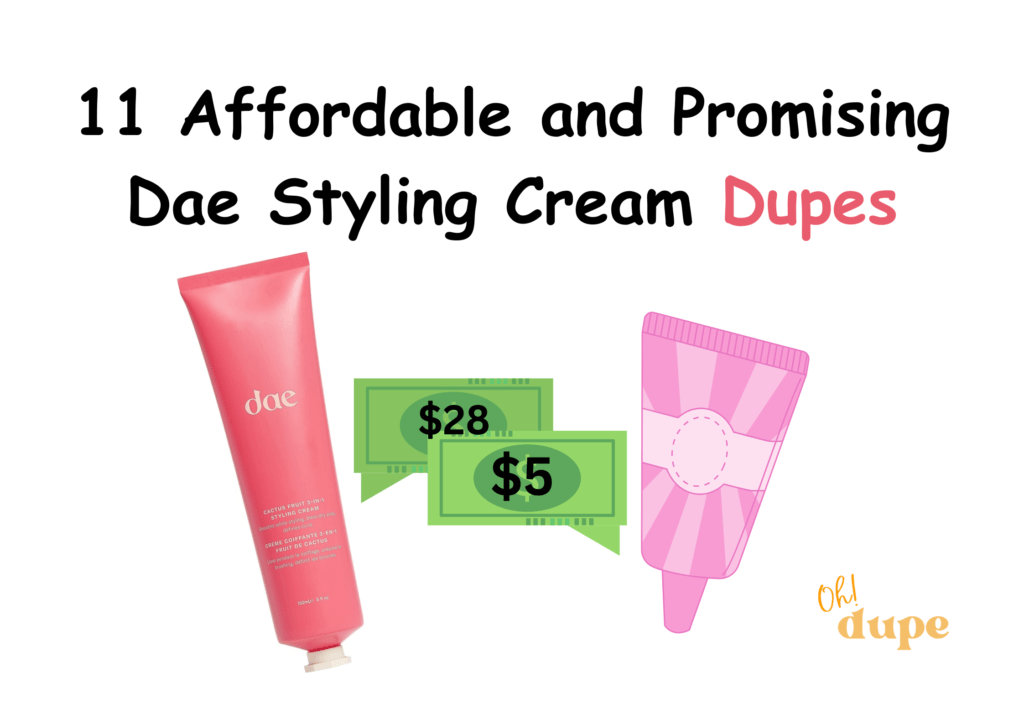 It enhances your stressed tresses and refreshes your hair with its citrusy smell. The botanically enriched cream adds shine and keeps them frizz-free. However, the product is often sold out due to its hyper-demand and inaccessibility in some regions.
I could not just let my readers remain deprived of enjoying luscious hair and struggling with unruly baby hair, so I listed down some fantastic hair creams that are promising and affordable. So without any further delay, find your ultimate Dae Styling Cream Dupe.
Dae Styling Cream Dupe | The Best Picks!
Before we find a Dae Styling Cream Dupe, I would like you to know how styling cream plays a role in your haircare routine.
What is a Styling cream?
A hair styling cream is a leave-in hair product that accounts for holding your hair in place and managing them while making them smooth, slick, and shiny. It is typically a light cream that is supposed to be applied after a hair bath. It also improves the look of frizzy and greasy hair. Simply put, it is a versatile hair product that helps you get your desired hairstyle and adds definition to your locks.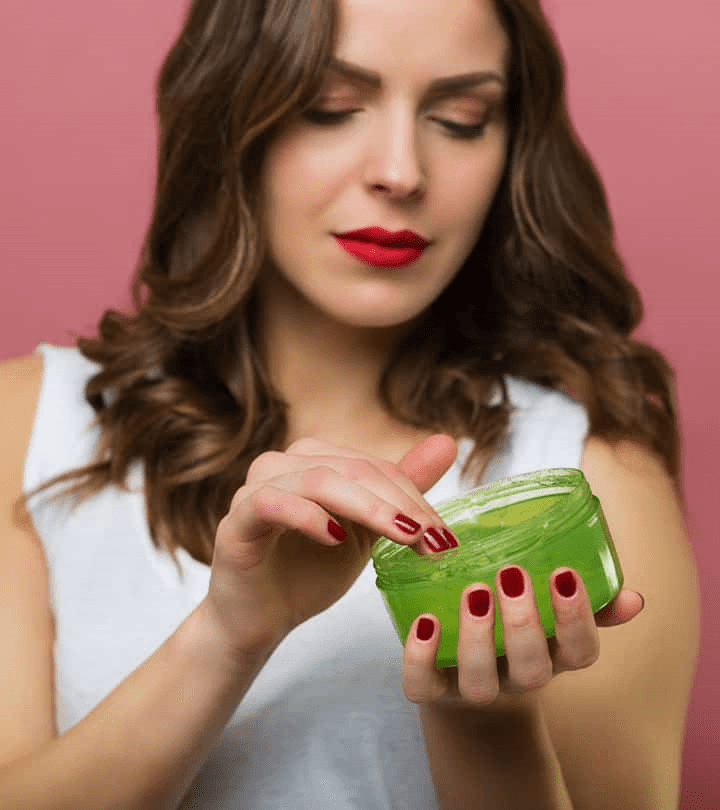 Why a Styling Cream?
Styling creams are typically infused with hair conditioning ingredients that nourish your hair and prevent it from losing moisture due to the heat of hair styling tools.
The creamy formula helps your hair look fresh and hydrated while keeping it detangled and frizz-free.
Applying a hair styling cream before a blow-out session instantly adds definition and volumizes your strands. It makes your hair look fuller and heavy.
A styling cream is worth adding to your hair styling routine as it holds your hair in place and maintains your favorite hairstyle for long hours by preventing the look of flyaways and baby hair.
Now, it's time to explore the Dae Styling Cream Dupe list to find the best styling cream for you.
If you are tired of frizzy hair and distressed tresses, this product is worth looking at. The JVN Complete Air Dry Cream is one of my go-to hair creams when running late for work. I need to apply a dollop on my mid-length wavy hair and shape them. By the time I reach the office, my hair is ready to slay. The texture is super light, and the scent is soft and fresh. It is quick-absorbing and keeps my hair in place for long hours.
The Air Dry Cream is infused with Chia Seeds, Linseed Extracts, Moringa Seed Oil, and patented Hemisqualane for soft and happy hair.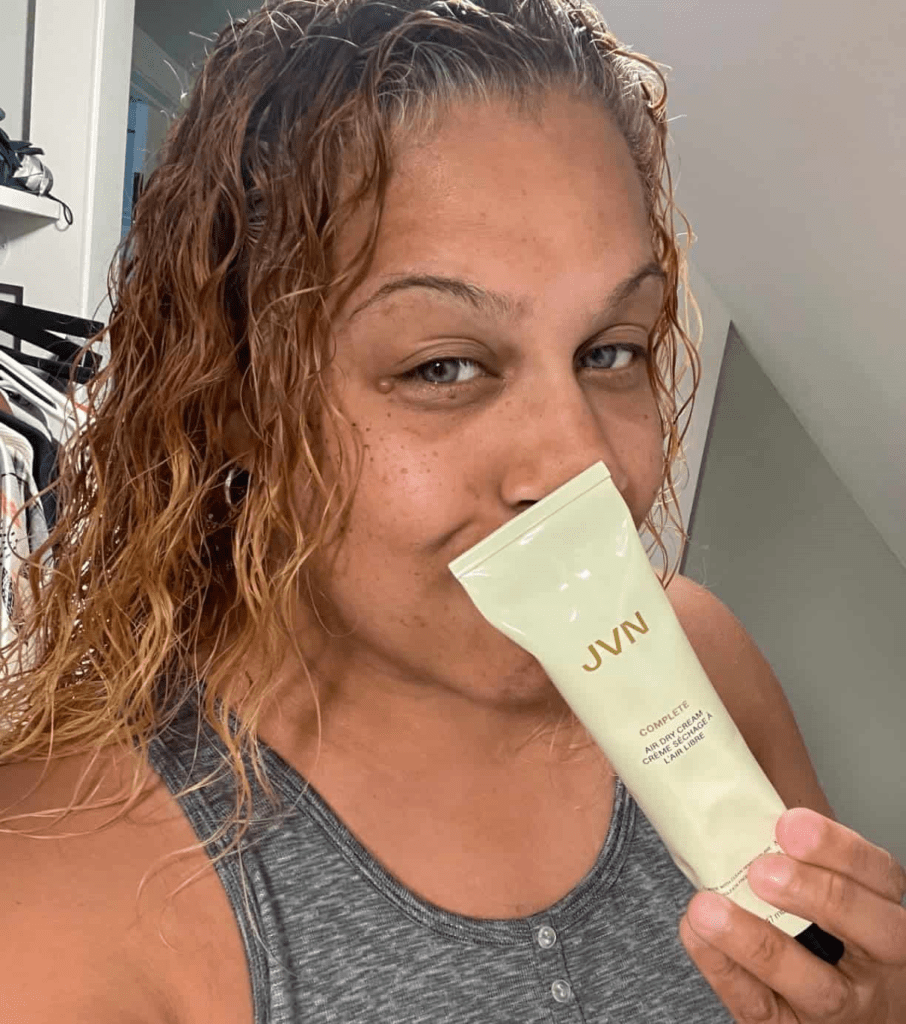 Pros
Instantly reduces frizz by 97%
Stronghold and touchable softness
Light and fast absorbing
Non-greasy and does not weigh down
Smoothes strands and redefine
Cons
The scent is pretty good but is only appreciated by some.
This is to all my beloved curl friends who cherish curls but struggle to maintain them. If you are a curly head wanting to tighten your rings and define them, look no further than the Pattern Beauty Styling Cream. I have wavy hair, so I was still determining its results, but this styling cream works for me. Its butter thick consistency and is to die for! It adds a beautiful shine and keeps my hair fresh and soft.
The Pattern Styling Cream is made of everything your hair needs, such as Shea Butter, Cocoa Butter, and a blend of Castor, Sweet Almond, Coconut, and Sunflower Oils.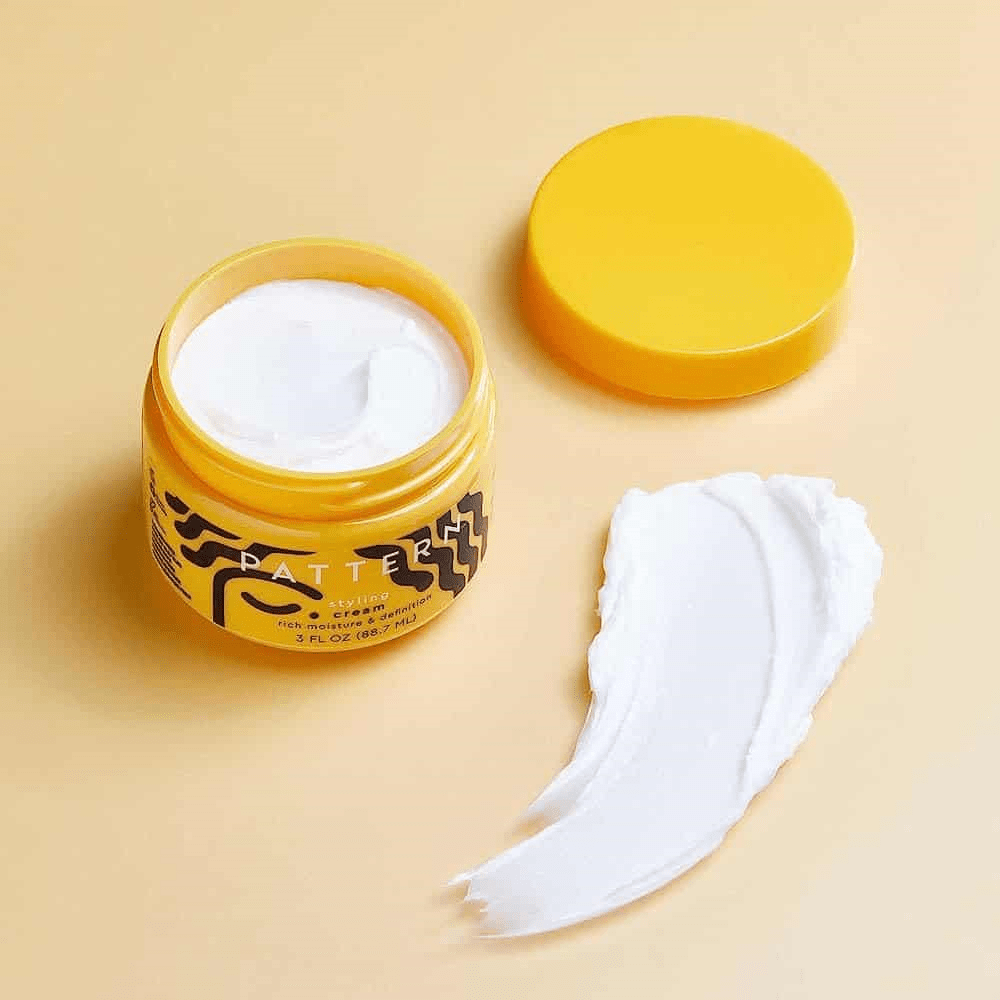 Pros
Moisturizing and nourishing
It holds and enhances your hair
Prevents hair damage
Best for curly hair and tight-textured hair
Made with natural butter and oils
Cons
The styling cream sidelines other hair types.
If you love sporting short hair, this magic jar should be yours. One of my friends recently chopped her hair off and is getting creative with new hairstyles. She recently bought this product from a local supermarket and was excited to use the latest hair cream. "I was amazed at how my hair took shape and was easy to mould. The creamy texture was non-sticky, and its holding strength was incredible. When I say my hair was intact even after an afternoon nap, it means it's something to be serious about.", she described.
The Pixie Play is infused with enriching ingredients such as Fig Extracts, Grapefruit Extracts, Beeswax, and Castor Oil.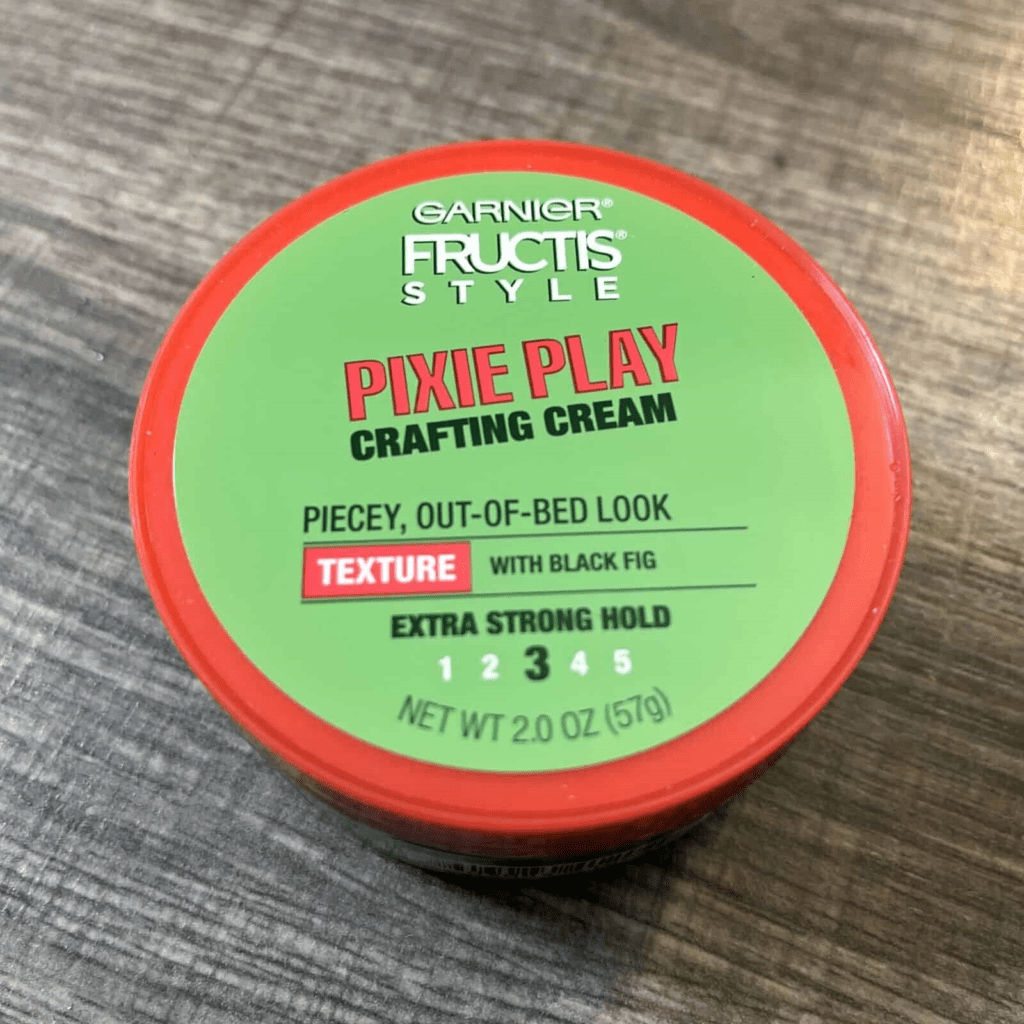 Pros
It defines short hair and controls without clumping.
The cream is easy to use and non-greasy
It adds a sheer texture and gives a messy look
It provides a subtle satin finish
Safe for color-treated hair
Cons
Pixie Play may not work the same for long tresses.
I ran out of styling cream a few months ago and explored new products to restock. While scrolling and straining weblogs and shopping websites, this heat styling cream caught my eye. The claims on the website looked promising, and so did the results. The cloud-like creme is versatile and moisturizing. I use it as a heat protectant and a post-hairstyle routine. I can go out on a windy day without worrying about frizz and flyaways.
The Finishing Creme comprises Hydrolyzed Keratin, Vegetable Protein, Hydrogenated Olive Oil, Jojoba Seed Oil, and Shea Butter.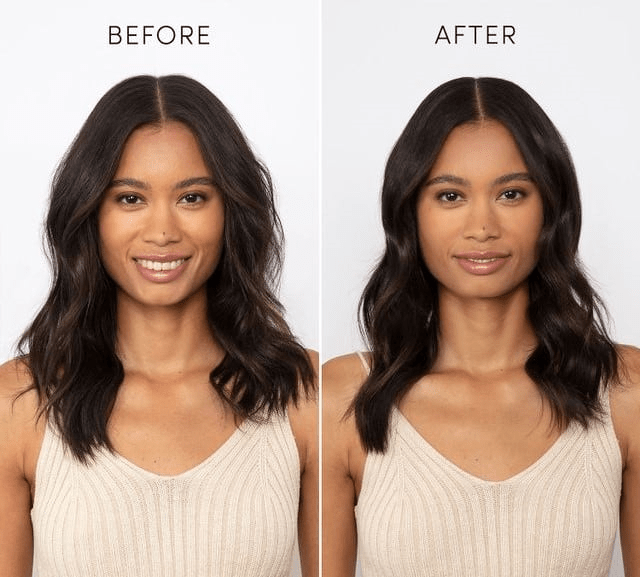 Pros
Anti-frizz hair cream
Lightweight and non-sticky
Smells great
For smooth, healthy, and damage-free hair
Adds volume and subtle shine
Made with nourishing ingredients
It can be used on both; dry and wet hair
Cons
The product has mixed reviews online.
If you are someone who imprisons their hair with a tie due to thin and flat hair, I would like you to pay attention to this underrated product. The gentle and volumizing style cream instantly makes my hair look thick and fuller. It improves the appearance of your by fighting frizz and making them look presentable and chic. The Frizz Ease is the ultimate solution to roam around with open hair and feel confident.
The Frizz Ease is enriched with the moistening properties of Avocado Oil and Hydrolyzed Wheat Protein.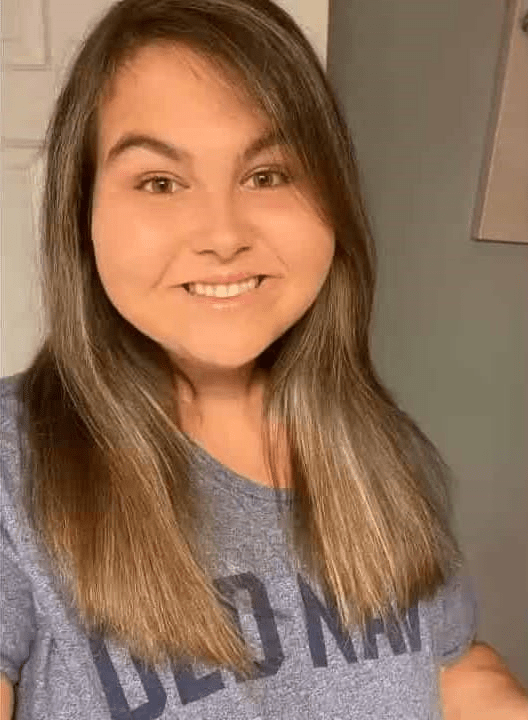 Pros
A multi-use styling cream
Smoothes frizz and split ends treatment
Versatile and Volumising
Tames static frizz and flyaways
It makes your hair look thick and healthy
Easy to use and portable
Cons
The hair cream may be a little greasy.
This is another random product I found while scrolling through Instagram. As I have mentioned earlier, I struggle with dry tresses; the list of ingredients compelled me to buy the product. I was not expecting much as I thought it only focused on curly heads; I was impressed that it worked well on my mid-length wavy hair! It defined my loose textured hair with a soft hold and made them bouncy and silky. The cream is thick but creates zero white casts. It is an excellent moisturizer for my ever-dry hair, especially in the midweek, to regain the softness and freshness of a hair bath.
The goodies of my hair moisturizer are Andiroba, Rosemary Oil, Avocado, Apricot with Blended Aloe Vera, and Squeezed Olives.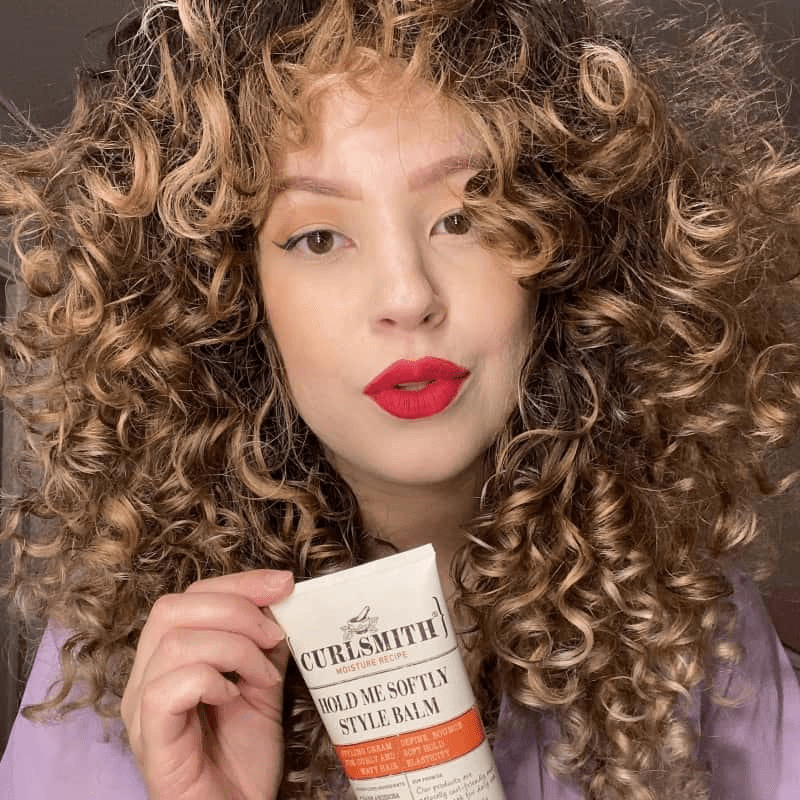 Pros
Soft hold hair moisturizer
Defines bounce and adds volume
It enhances your curls and waves and makes them shiny and lustrous
Made with hair-nourishing ingredients
Cons
The hair cream has a strong scent that lingers around.
It may be difficult managing your life altogether, but unmanageable hair? I got you. Recently I found a fantastic hair styling cream from Moroccan Oil. I was skeptical at first as there were mixed reviews online. The multitasking hair cream is a salon-like treatment for my hair in the comfort of my home. It refreshes my hair and calms all unwanted frizz and flyaways. Apart from moisturizing my dry hair, it provides a soft hold and silky smooth hair that lasts a long time.
The hydrating styling cream is infused with antioxidant and Vitamin E-enriched Argan Oil with anti-static properties of Behentrimonium Chloride.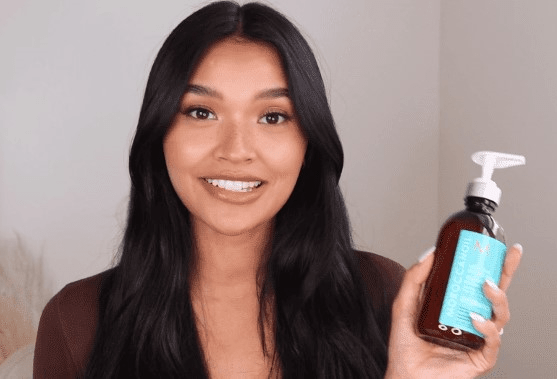 Pros
A multi-use hair styling cream
Tames static frizz and flyaways
Deep conditioning and moisturizing
It provides a soft hold
Gentle and lightweight
Adds shine and definition
Made with antioxidant-enriched ingredients
No sticky residue
Cons
The product has mixed reviews online.
Isn't maintaining your beautiful long tresses from the harsh sunlight challenging? Not anymore! The Sun Bum Styling Cream is a protective shield from damaging UV rays. Besides nourishing and conditioning my waves, it also brightens my hair and prevents frizzy hair. It gives me a light hold with everlasting smoothness and a brilliant shine. The cream is super light and holds my waves effortlessly.
The Curls and Waves Styling Cream is infused with hair-loving ingredients such as Kukui Nut Oil and Monoi Coconut Oil.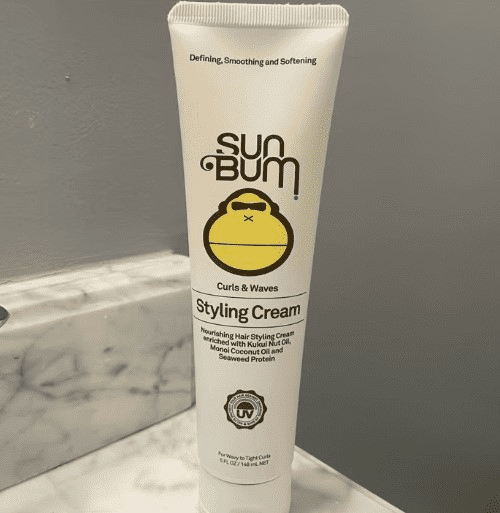 Pros
A lightweight anti-frizz hair cream
Protects your hair from the harsh sun
Nourishing and hydrating
Smells fantastic
It keeps your hair detangled and soft
Made with hair-strengthening ingredients
Safe for color-treated hair
Cons
Some users may find the scent unpleasant.
As someone with dehydrated hair, I often seek moisturizing and nourishing styling creams. One of my cousins introduced me to this product. Even though it looked favorable, I was doubtful about it. I was amazed at the results as soon as I tried it on. The weightless cream instantly enhanced my waves, making my hair glossy and silky. I use this flexible styling cream as a heat protectant and a touch-up to tame my unruly hair.
The styling cream has the goodness of moisturizing Sweet Almond Oil and Panthenol, nourishing Shea Butter with hydrating Sage and Chamomile Oils.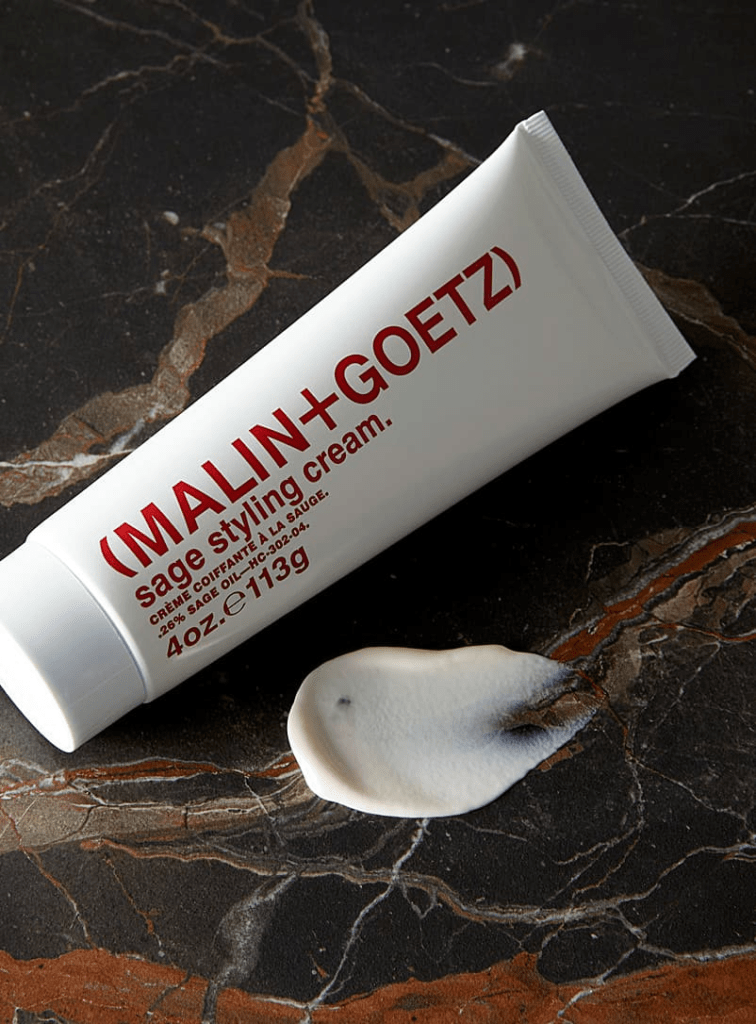 Pros
Light and Versatile
Smoothes and tames frizz.
Defines curls and waves and makes them look fuller
It adds a brilliant shine without any residue
Infused with hair-nourishing ingredients
Convenient for all hair types and textures
Cons
Some users find it oily and greasy.
My hairstylist recommended this product. I have always dealt with distressed tresses and full of frizz. So when I had to restock my hair cream, I considered his recommendation and looked out for the product. I didn't know what to expect unless I was left with effortlessly beautiful bouncy hair. It instantly nourished my dead and dehydrated hair and brought them back to life.
The Wella Professional Cream is power packed with rejuvenating Goji Berry that prevents hair damage and Nutri Enrich complex for healthy hair.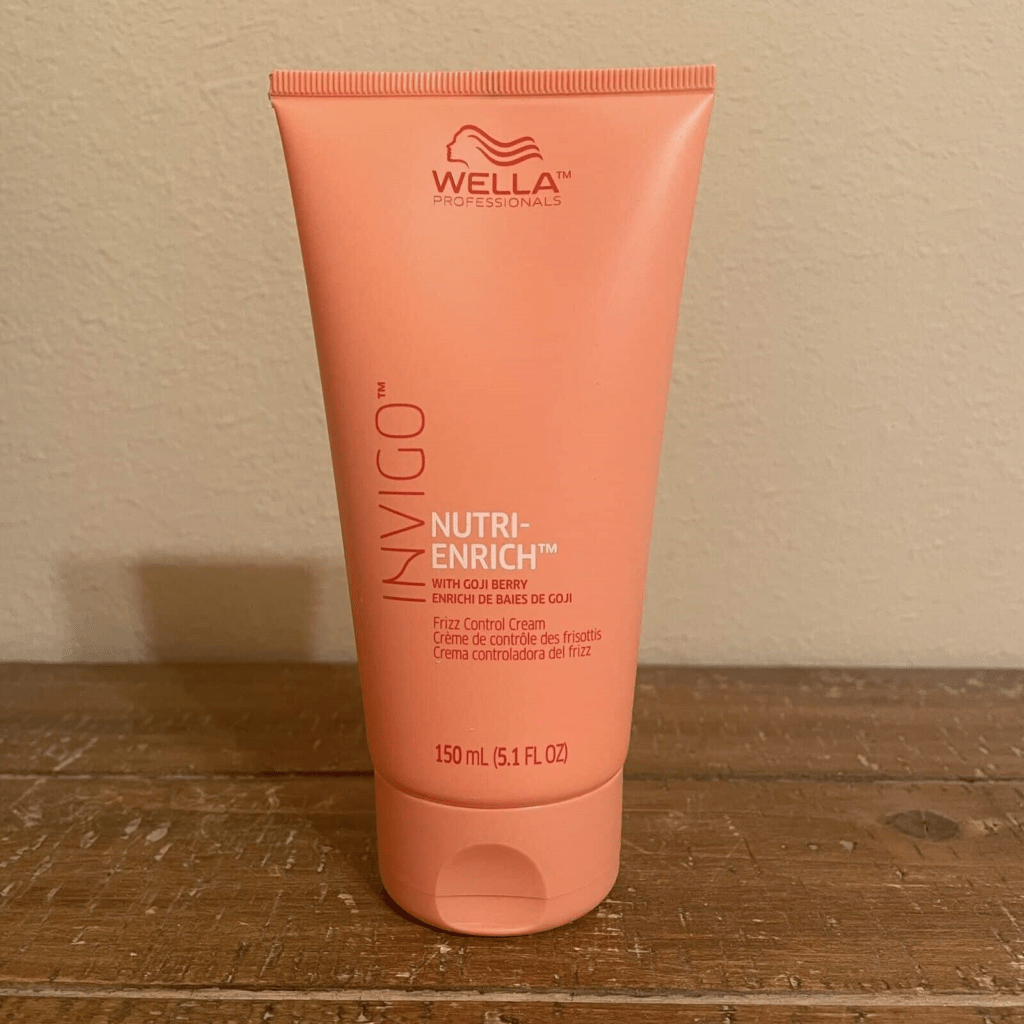 Pros
Frizz Control Cream for soft, bouncy, and healthy hair
Specially made for dry hair
Straighten and smoothes unruly hair and flyaways
Suitable for all hair types and textures
Adds definition and natural shine
Formulated with conditioning ingredients
Cons
Last but not least, I would like you to have a look at this versatile hair styling cream. If you are someone who frequently uses heating tools to style their hair, this multi-styler should be the ultimate choice for you. The weightless cream smoothes your hair and makes them manageable and healthy. The super-light texture and the non-sticky formula do not weigh your hair and add a definite shape.
The multi-styler cream is exclusively made with Protein Lock Formula to protect your hair from heating tools and damage caused by them.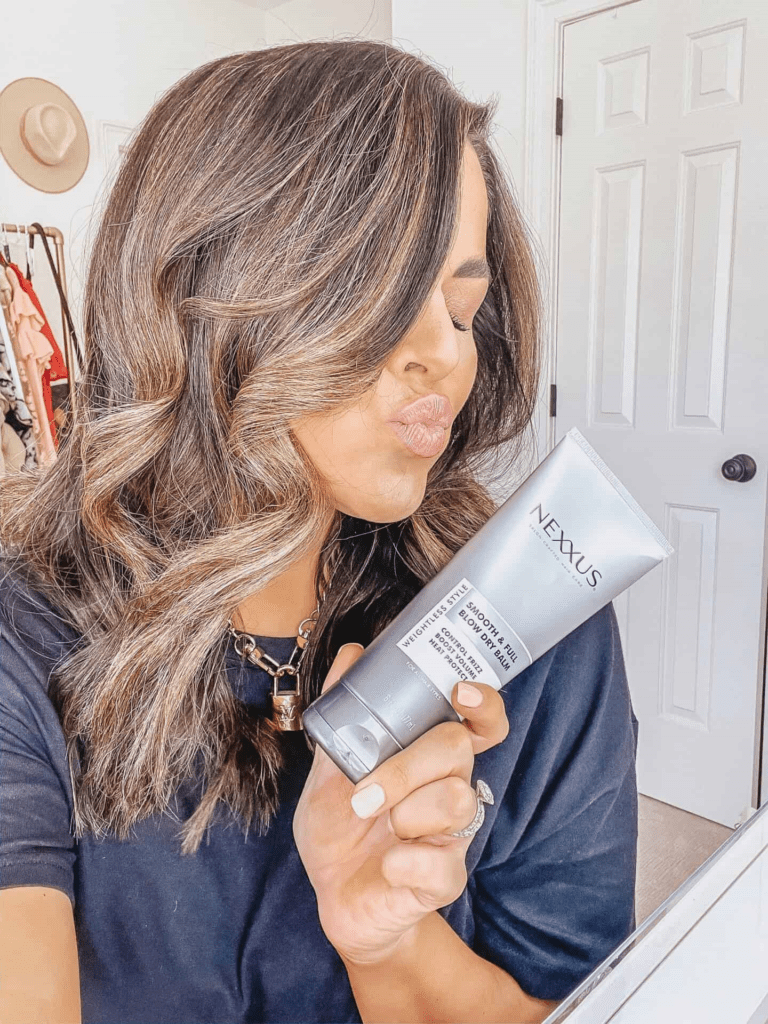 Pros
Light hold and weightless
Defines, Adds volume and texture
It prevents hair damage and nourishes
Tames frizz and flyaways
Encapsulated with required proteins
For flawless, frizz and healthy hair
Non-sticky, light, and zero residue
Cons
The scent of the cream is overpowering.
"The Best Alternatives to Dae Styling Cream" At a Glance 
Frequently Asked Questions
Are styling creams like hair gels?
No. There is a thin line of difference between styling creams and hair gels. Styling creams are inclined towards moisturizing your hair and controlling frizz and unwanted flyaways. In contrast, hair gels are used for stiff hold.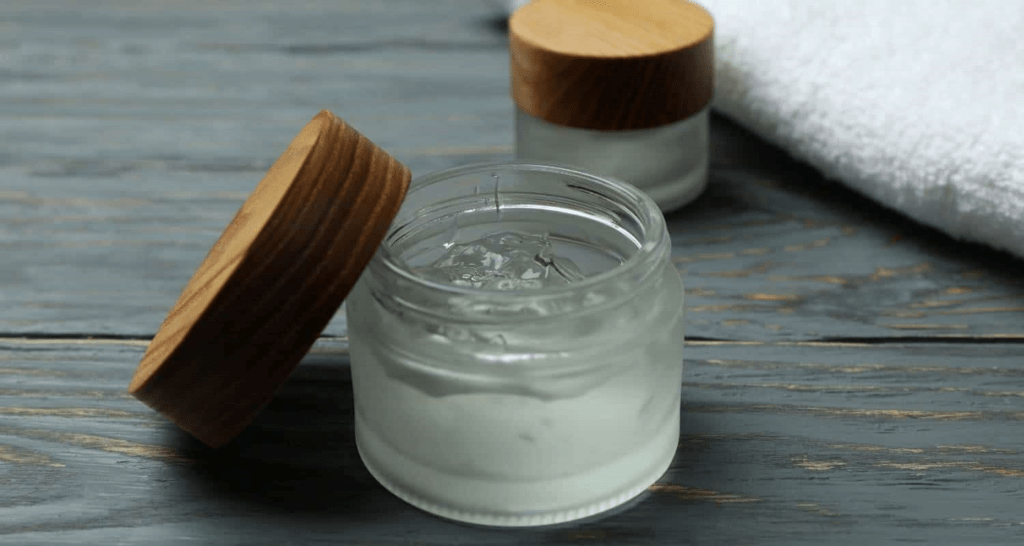 What to look into a styling cream?
Look for styling creams that are free of harmful toxins. Consider your hair type and look for nourishing ingredients for optimum moisturization and maintenance. Ensure your styling cream comes off easily and is convenient.
Why is Dae Styling Cream famous?
The cult-approved Dae's Cactus 3 in 1 styling cream is cuddled for its multi-functional purposes, lightweight formula, natural ingredients, and smoothening properties. It is famous as the best blow-dry primer.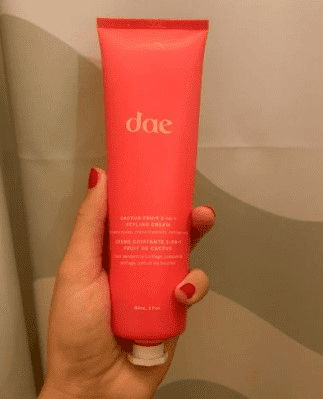 What are the ingredients in Dae Styling Cream?
The Dae Styling Cream is infused with organic ingredients like Cactus Extracts, Aloe Vera, Linseed Seed Extract, and Coconut Oil with nourishing Shea Butter.
Which is the Dae Styling Cream Dupe?
The JVN Complete Air Dry Cream is the close Dae Styling Cream Dupe. They both have similar results and are enriched with natural ingredients.
Takeaway | Dae Styling Cream Dupe
Our fast-paced life does not allow us to prioritize hair care. We look for instant options to create and mold our hair into our desired hairstyles. While doing this, we unknowingly damage our hair. However, a styling cream makes it easy to create our desired hairdo while protecting and maintaining our hair's moisture and keeping unwanted frizz away. Dae's Cactus Fruit 3 in 1 Styling Cream is one of the hair styling creams that went viral. Its versatility and over-the-top results upsurged its demand to such an extent that it is impossible to access the product.
Due to its rare availability and inaccessibility in some regions, hair care enthusiasts seek other styling creams that deliver like Dae. So, to help you find suitable products, I compiled a list of 11 hair styling creams that are Dae Styling Cream Dupe. I hope you find the perfect cream for achieving a good hair day every day!
Some of our recent posts: