Age-defense skincare is all the new rage, and there is no reason you should stay away from it. Especially with the constant daily prehung of the skin with environmental aggressors, our skin tends to age faster, becoming prominently visible without any aftercare. In this edit to find the best Alto Advanced Defense and Repair Serum Dupe, we have gathered 11 options you can depend on to revive your skin's true beauty.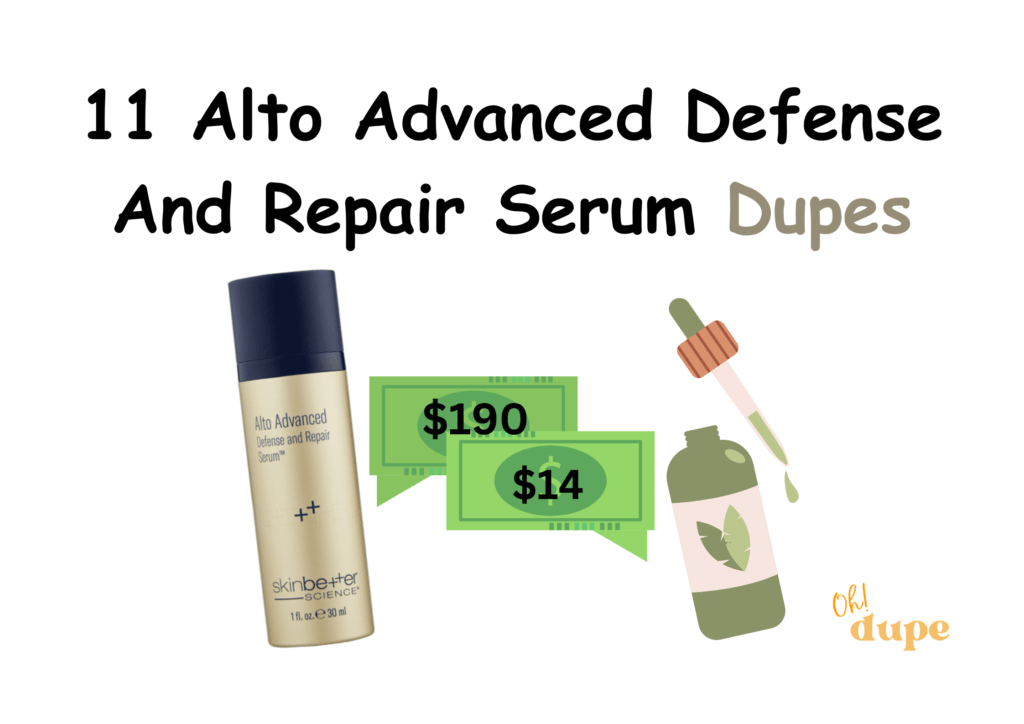 These formulas claim to breathe back life into your skin after all the troubles it has been through by acting as free-radical fighters. If you want your skin's renewal cycle to be active again, bookmark all these babies!
Alto Advanced Defense and Repair Serum Dupe
Below are 11 edits that claim to revitalize the youthfulness of your skin so that you look like fine wine all 365 days! Let us see which one will be the best option for you! 
Our skin goes through many troubles like dehydration, irritation, and redness daily. That is why it becomes essential to pamper it in the most comfortable manner possible. The Glow Recipe Avocado Ceramide Serum has been infused with exotic ingredients avocado butter, ceramide-5, and rice milk.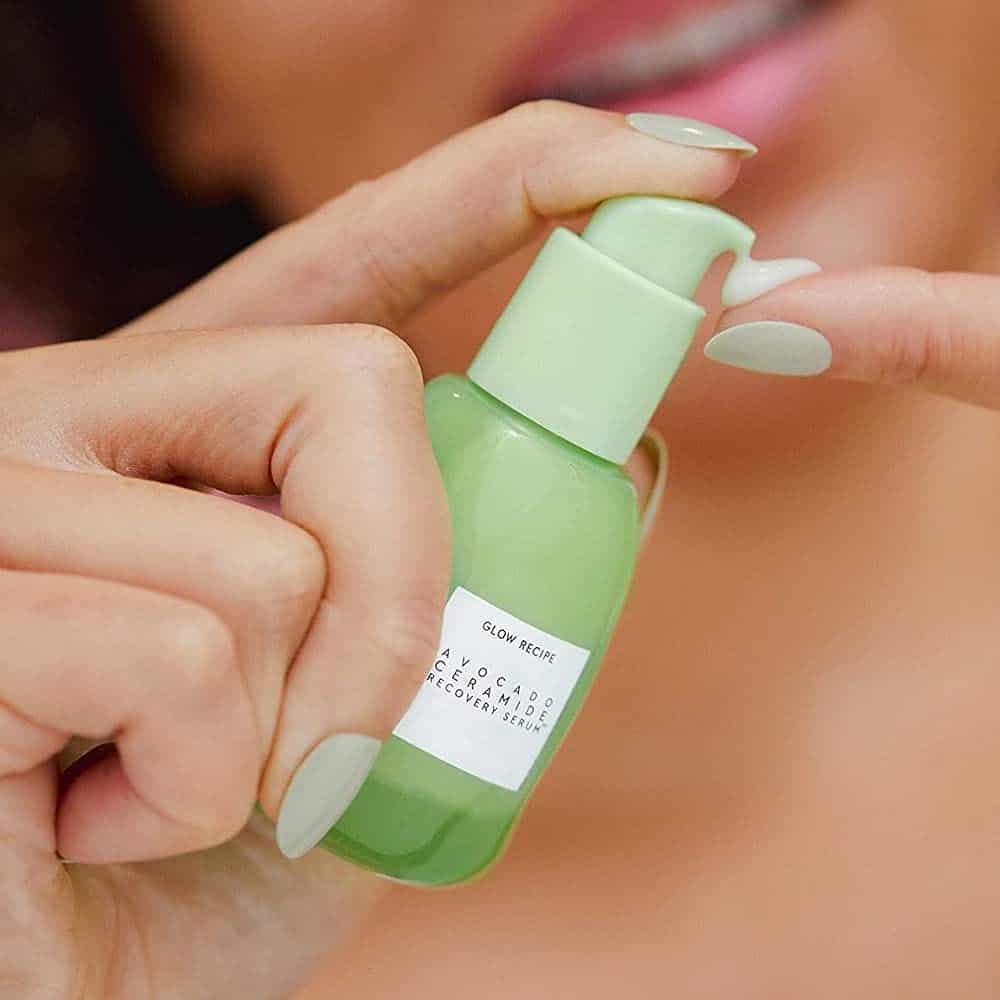 This combination helps maintain a healthy skin barrier, reducing chances of irritation. All the rich acids and oils packed in it help reduce your skin's sensitivity and form a protective covering to moisturize your canvas. What stands out the most about the serum is that it contains no nasty ingredients like mineral oil, sulfates, fragrances, drying alcohols, phthalates, or synthetic dyes. The only concern about the serum is it is not readily available, and you may have to get on the waiting list. 
The hero of this serum is its patented* B-L3™ Complex and six peptides that claim to give your skin the next-level treatment of youthfulness. That is because the serum contains collagen that reconnects your skin with plumpiness, brightness, and a revitalized base.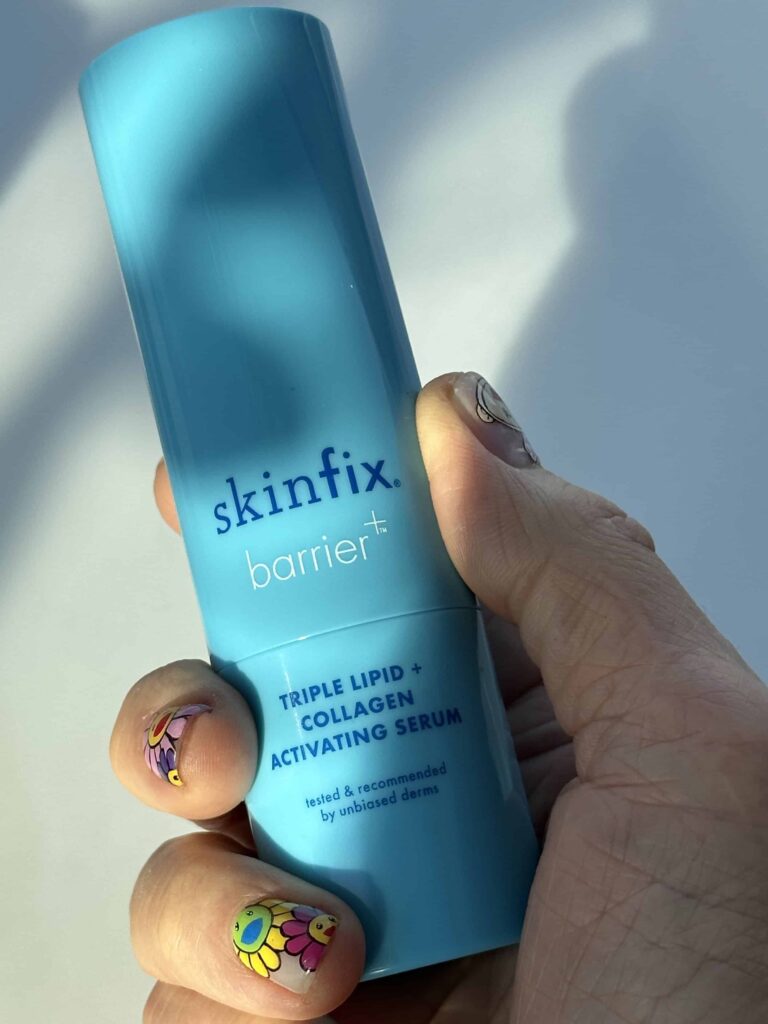 The formula quickly starts the healing process of your skin to repair any underlying damage that may be damaging the look and feel. While the procedure is clinically proven to rescue fine lines and add firmness, people might hesitate to purchase it as it does not cater to everyone's budget. So if you have cash to sell out, you may consider this anyway. 
Collagen forms the building blocks of our skin. That is why your skincare vanity must consist of some rejuvenating boost of antioxidants to keep that dullness in check. The Collagen Peptide Serum from Eva Naturals can be a close substitute for the Alto serum, as both help receive the lost glow of your skin.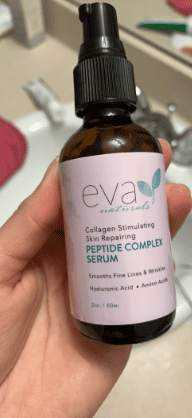 The formula takes pride in incorporating healing agents in peptides that help reduce wrinkles and improve elasticity. This gives your facial features more definition. The goodness of witch hazel and jojoba work hard to soften your decolletage and add an overall plumping effect to the skin and face. Like Alto, you can expect your skin to look more radiant here. However, it might bring a slight difference to some. 
If you are a fan of the Alto Defense Serum, then it is evident that you take your skincare seriously. We chose this face serum from RoC with 10% growth actives. The multitasking formula claims to remove the sheet of dullness from your skin and instead replace it with a luminous skin tone.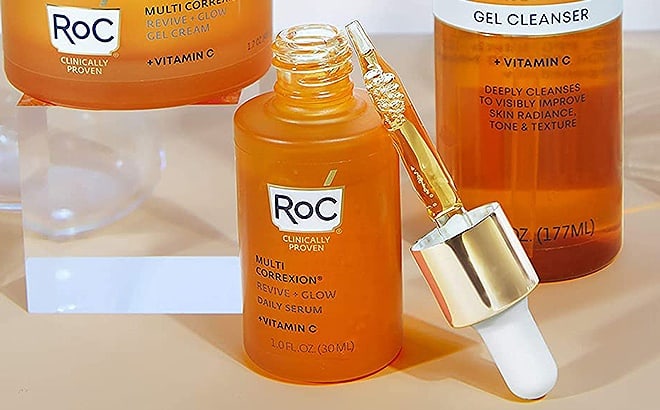 Thanks to the powerful combination of vitamin C, and peptides, the formula eliminates traces of environmental aggressors from your skin to give it an energized look. Users love it for its anti-aging properties, which assures removing dark circles, fighting fine lines, and making skin tighter in just 4 weeks. However, it may not work for all skin types, so have other options. 
With a rating of over 3k, this 24K Gold Foil Essence claims to root back to the ancient days when Egyptians depended on this for their beauty. The formula not only rejuvenates the true radiance of your skin but also activates it from within. The gold foil takes care of different anti-aging requirements of people and therefore caters to all kinds of skin types efficiently.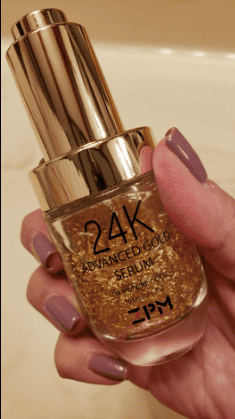 Even if you have a sensitive skin type, the foil detoxifies your skin of any remaining acne or clogged dirt, sizes down pores, diminishes wrinkles, and makes skin supple upon touch. Like the Alto Defense Serum, this also contains vitamin C, hyaluronic acid, vitamin E, coconut oil, and rosehip oil to make your skin stand out. Vitamin C improves your skin's immunity, so the aging process decreases. Despite all this, it might feel like the serum makes your skin oily and sticky. 
The PacificaVegan Ceramide Face Serum can be a perfect Alto Advanced Defense and Repair Serum dupe, as the former mimics 16 ingredients in a total of the original. Both have rich amounts of AHA, ceramides, and Vitamin E. The plant-based lipid concentrate ensures to energize your skin's protective barrier without messing up the sensitivity levels.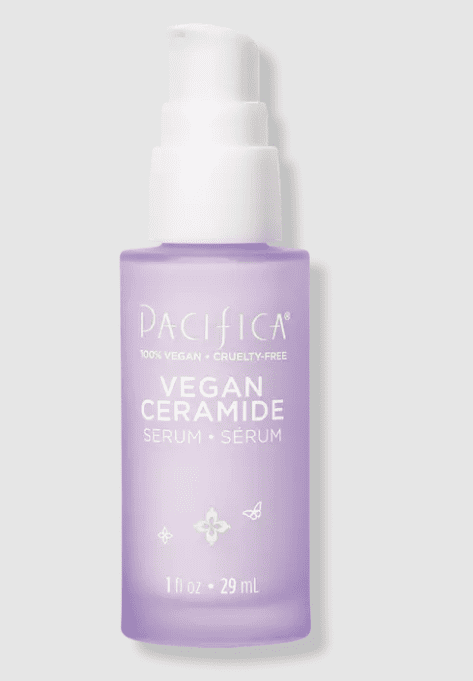 If you are dealing with dry skin or dullness, the serum exudes rich nourishment that moisturizes every nook and corner of your skin. No harsh chemicals are present, so your essential barrier will not be threatened. While this edit is a very economical option compared to Alto, people are skeptical because it contains fragrance. 
A serum like this is non-greasy and claims to absorb quickly on your skin. So if you have an oily skin tone and are worried about your serum making your face feel heavy, it's time to sit back and relax. The formula evenly spreads across the whole canvas and reviews hydration from within. Adding lost moisture brings back the cushion-soft feel of your skin and introduces volume to your face.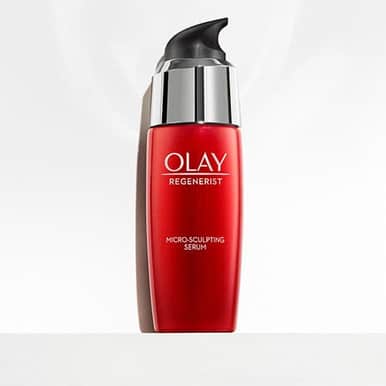 The anti-aging formula has been supercharged with skin-plumping amino-peptide complex II, which helps to smoothen your wrinkles. Reviews have suggested that the recipe will renew the upper canvas of your skin in less than 2 weeks. While this is a promising option to unleash your hidden beauty, it might take some time to see positive improvements. 
It's impossible that we talk of skincare and miss out on the anime of Cerave! The Cerave Hyaluronic Acid Serum can add to your skincare arsenal to regain your lost charm and younger-looking self. Having amassed a rating of more than 24k on Amazon, the formula prevents the skin's natural moisture from escaping.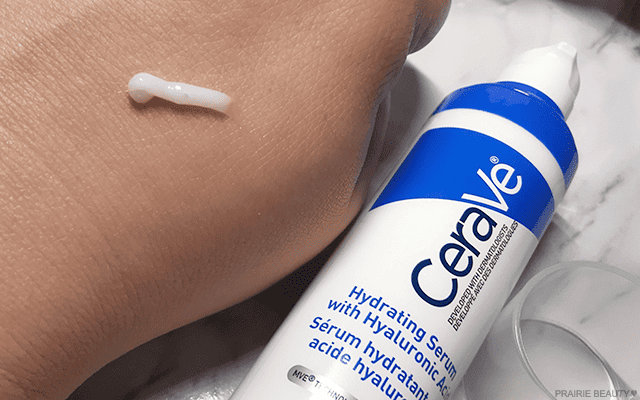 Known for having the highest concentration of hyaluronic acid, the procedure also takes pride in CeraVe's patented MVE ingredient-delivery technology, which claims to give you 24-hour lasting nourishment. The weightlessness of the serum allows it to sink into your canvas seamlessly and feels like air. On the other hand, the serum may take more than usual to show results on your skin. 
If you are starting your journey in anti-aging, you must know about the magic of hyaluronic acid. This is the most critical antioxidant in the skincare industry that claims to help regenerate your skin's health, making it more elastic, firmer, and plumper than usual. Users even shared their experiences where they disclosed that they could see evident results on their skin in just 1 week.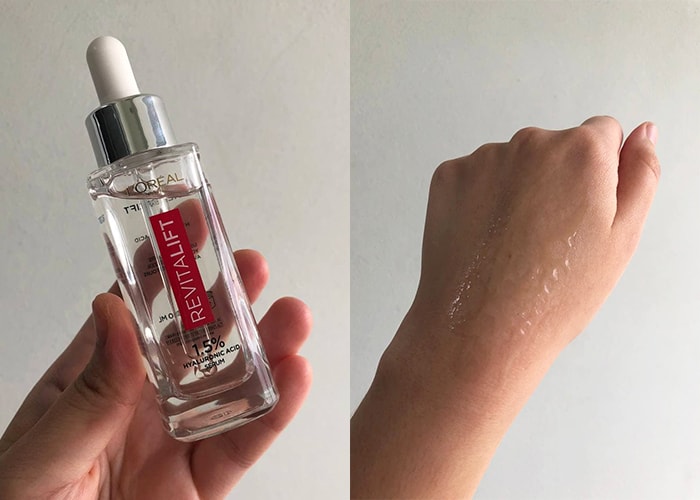 Because it is a gel serum, it absorbs quickly onto your skin without making your skin feel heavy, sticky, or weighed down. There is no added fragrance, so your skin does not get irritated by any foreign substances. It profoundly replenishes the moisture content. However, the quantity is too less, so be prepared to empty your wallet! 
There's no doubt why vitamin C is hailed as the official skin-brightening remedy for your skin. And the TruSkin Vitamin C Serum on Amazon, with over 1 lakh ratings, is proof of its efficacy. The formula takes pride in neutralizing free radicals and elevates collagen composition once again in your skin. Suppose you want the combined goodness of botanicals.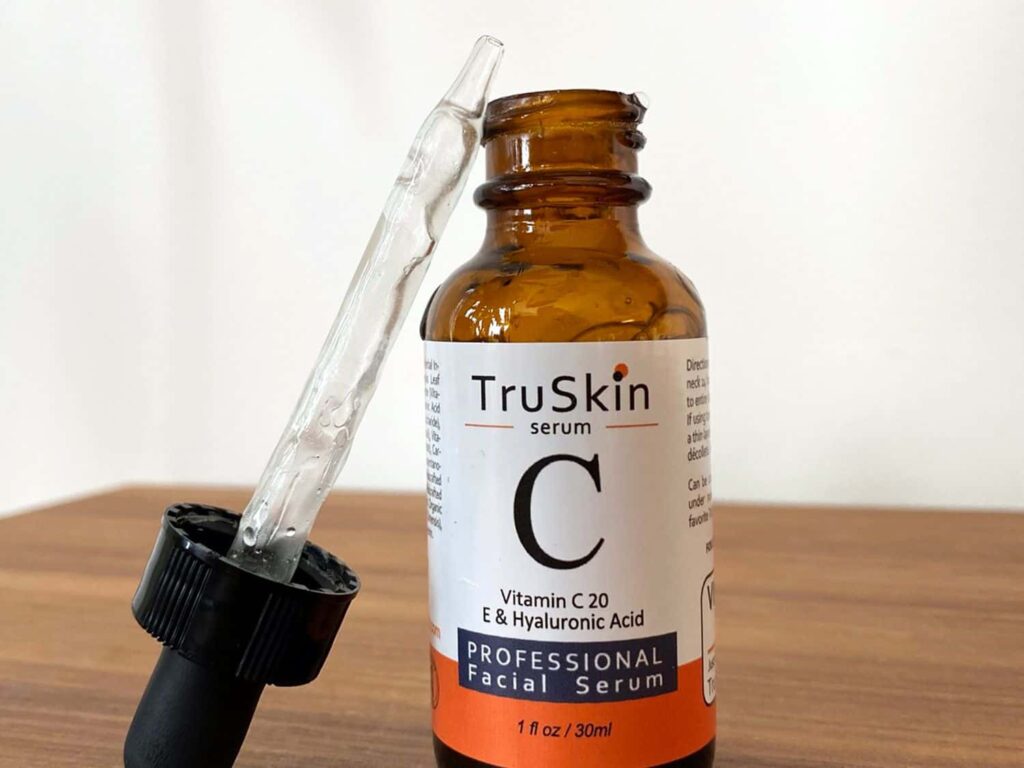 In that case, you can depend upon this as it contains hyaluronic acid, vitamin E, aloe vera, jojoba oil, and MSM that will do the needful. However, users may not like the fact that the formula dries extremely fast. So, it may offer your skin moisturized differently than you want. Therefore, doing a patch test first is better, as soem users also reported having breakouts after using this. 
When it comes to evading aging signs from your face to get your skin repaired and renewed, we always look at good defense serums that shield our face from all troubles. The No 7 Protect & Perfect Intense Advanced Serum can be your perfect Alto Advanced Defense and Repair Serum Dupe in this case.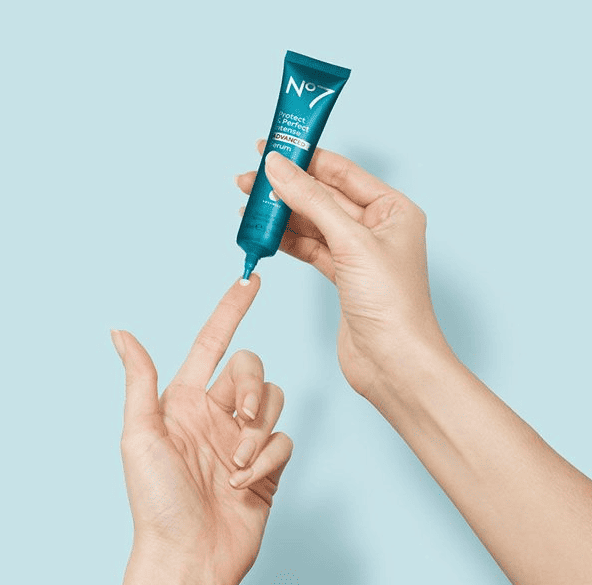 Infused in an ideal blend of antioxidants, and next-generation peptides, the formula pairs well with all skin types. With the help of rice protein in this formula, it helps slowly fade your wrinkles and make them smoother. People who desire younger-looking skin can go for this edit without much trouble. While this ticks most of the boxes, one attribute of the serum that users may not like is the formula may only cater to the needs of some skin combinations. 
Closure
The craze for antioxidants began with their potent ability to act as a defensive shield against harmful environmental aggressors on your skin. And these days, with factors like lousy lifestyle, and pollution, our skin's quality seems degrading. Users claim to be looking for something that will boost back the energy into their skin, like a breath of fresh air.
That is why this comprehensive guide on the Alto Advanced Defense and Repair Serum Dupe will be fulfilling from every aspect. You can choose from multiple options depending on your skin type, budget, and other elements. Make sure you pick the right choice!
Some of our recent posts that you might like: