Dreaming of upgrading to a moisturizer similar to the Creme De La Mer without disturbing your monthly budget? No problem!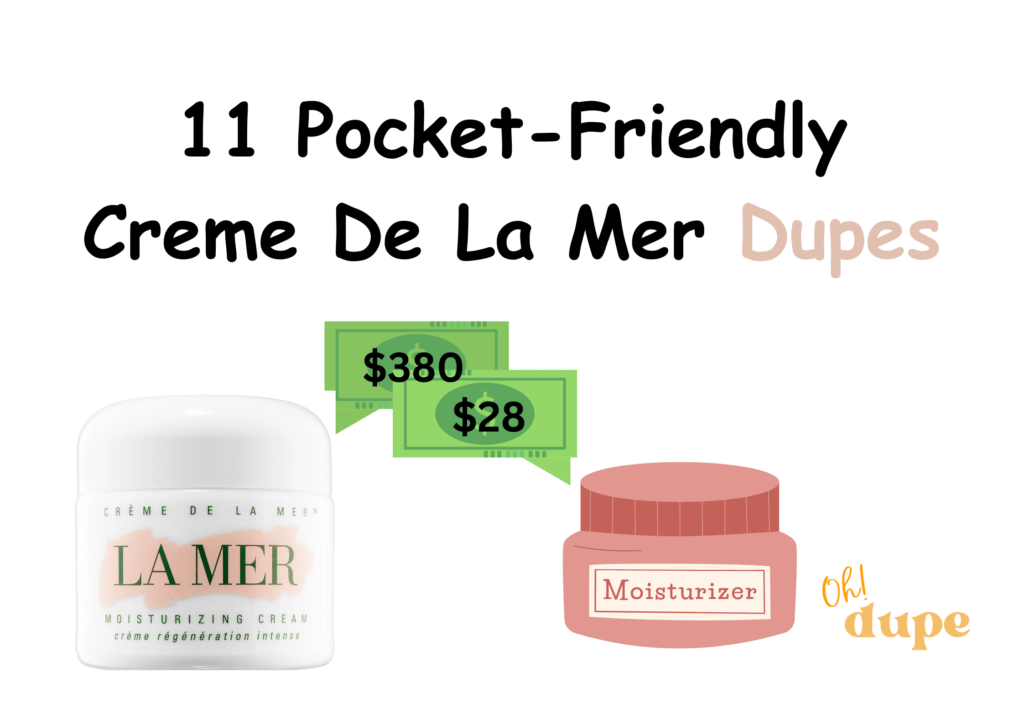 You've reached the right destination, and I am going to share 11 moisturizers that are marine and miraculous, just like Creme De La Mer. But before we get into Creme De La Mer Dupes, let's dive into its ocean-inspired brand.
Creme De La Mer Dupes | Choose From The Best!
Found in 1994, La Mer is a French Skincare Brand that specializes in Marine Skincare products. After thousands of experiments and numerous years of research, the brand has created its Miracle Broth by fermenting Kelp Extract and other marine ingredients.
They robustly use their hero ingredient in their skincare products, such as in La Mer's OG Product, Creme De La Mer. It is one of the most popular moisturizers that have grabbed spots in the arsenals of famous beauty editors and celebrities.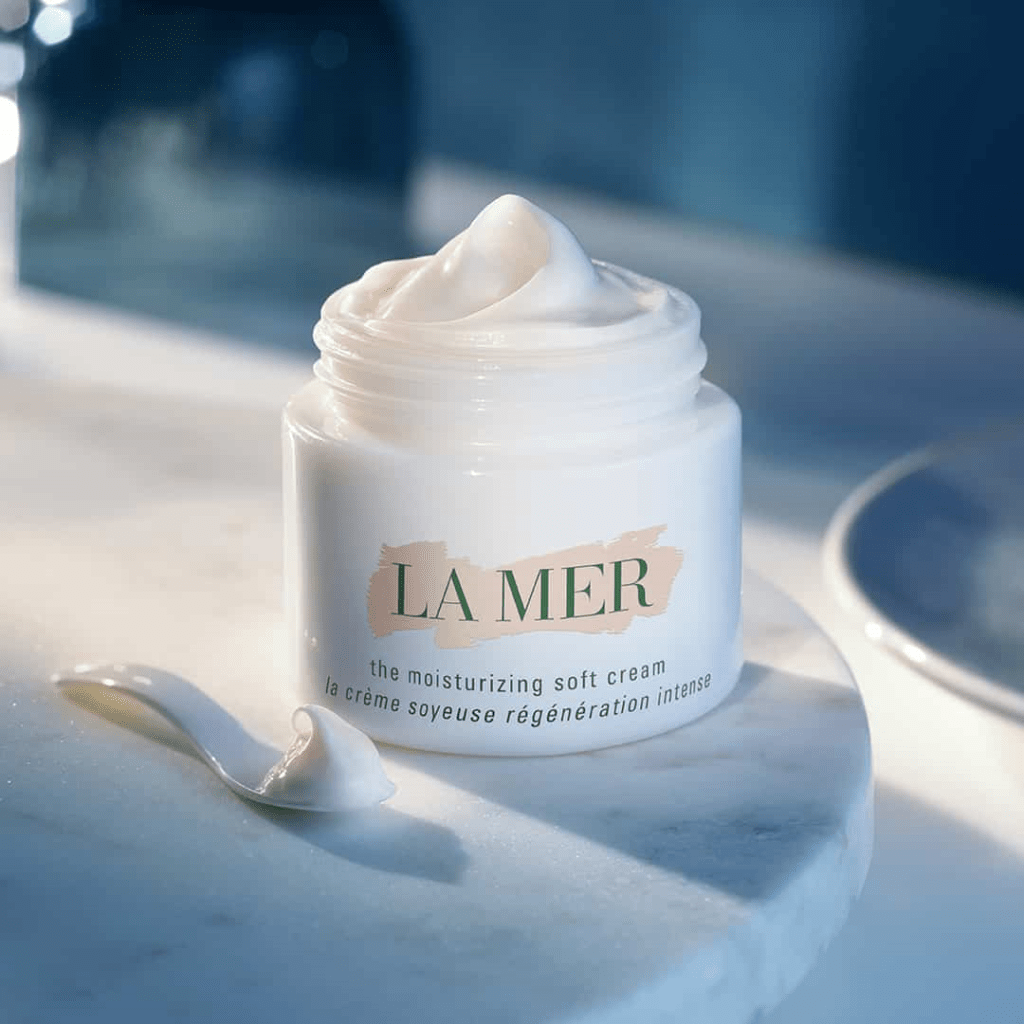 A page has two sides. And the second side of the Creme De La Mer is its unaffordability and the presence of Alcohol and Fragrance, which makes skincare enthusiasts look for its alternatives. Finding a dupe for a perfect and effective moisturizer like Creme De La Mer can be tiring, but not for you! For this, I have curated a list of 11 effective Creme De La Mer Dupes in this article.
Glossier has carved its place in the hearts and skincare routines of many. Another addition to the fantastic skincare line is the After Baume moisturizer. As they describe it as a "Puffer jacket for the Skin," I was intrigued to try it, and lo!
It managed to impress me. The moisture-protectant recovery cream healed my flaky skin and helped me regain its lost moisture. It protects me from the harsh winds and revitalizes my face.
The hydrating moisturizer is formulated with plant-based ingredients, Antioxidant rich Babassu Oil, Linoleic Acid, Cupaacu Butter, Green Algae Extract, and Post biotic Ferment for skin restoration.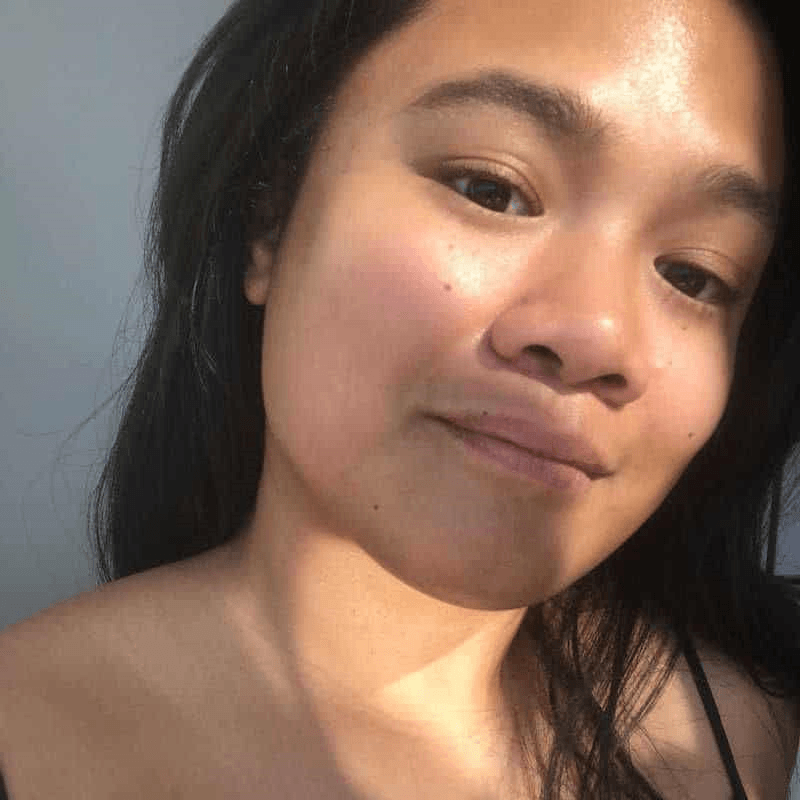 Strengths
Moisture barrier recovery moisturizer
Balmy texture
Nourishing and Non-comedogenic
Infused with plant-based ingredients and ocean goodies
Locks in hydration for 24 hours
Helps restore hydration
Free of scents
Vegan and cruelty-free
Dermat approved
Weaknesses
The moisturizer is a bit sticky.
I've always mentioned products by Versed and that it aligns with my skin. This moisturizer's rich and creamy texture is one of the secrets to my healthy and bouncy soft skin in winter. The cream restores and replenishes moisture, preventing premature aging factors such as wrinkles and fine lines. I apply it twice after my serums to protect my skin from drying.
The Rich Moisture Cream is formulated with Red Algae Extracts, Squalane, Hyaluronic Acid, and Vitamin E.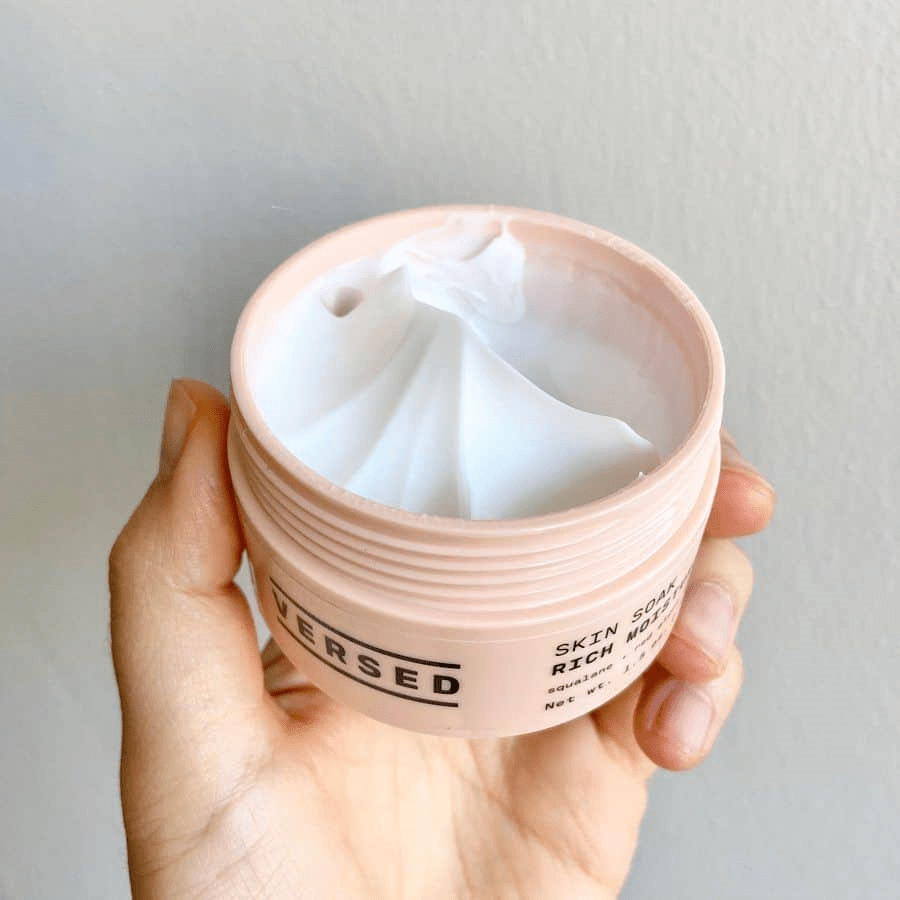 Strengths
Rich and nourishing moisture cream
It has a smooth, lightweight, and non-greasy texture
Made with refreshing ingredients
Hydrates and protects against skin damage
Prevents early signs of aging
Suitable for oily skin
Free of Parabens, Sulfates, and Silicones
Vegan and Cruelty-Free
Pregnancy safe
Weaknesses
The moisturizer is not suitable for hypersensitive skin.
It is one of the rumored dupes of Creme De La Mer. I was amazed at the cult choices and declaration of this cream as the dupe until I discovered some uncanny similarities between the both. Nivea Creme does not liquidify and is stickier than La Mer. It is an excellent choice for people like me with dehydrated skin. It is like a repair lotion that protects my skin, especially in winter.
The simple yet effective composition can be seen as Petrolatum, Glycerin, Microcrystalline Wax, Panthenol, and Provitamins. The ingredients in both creams are similar.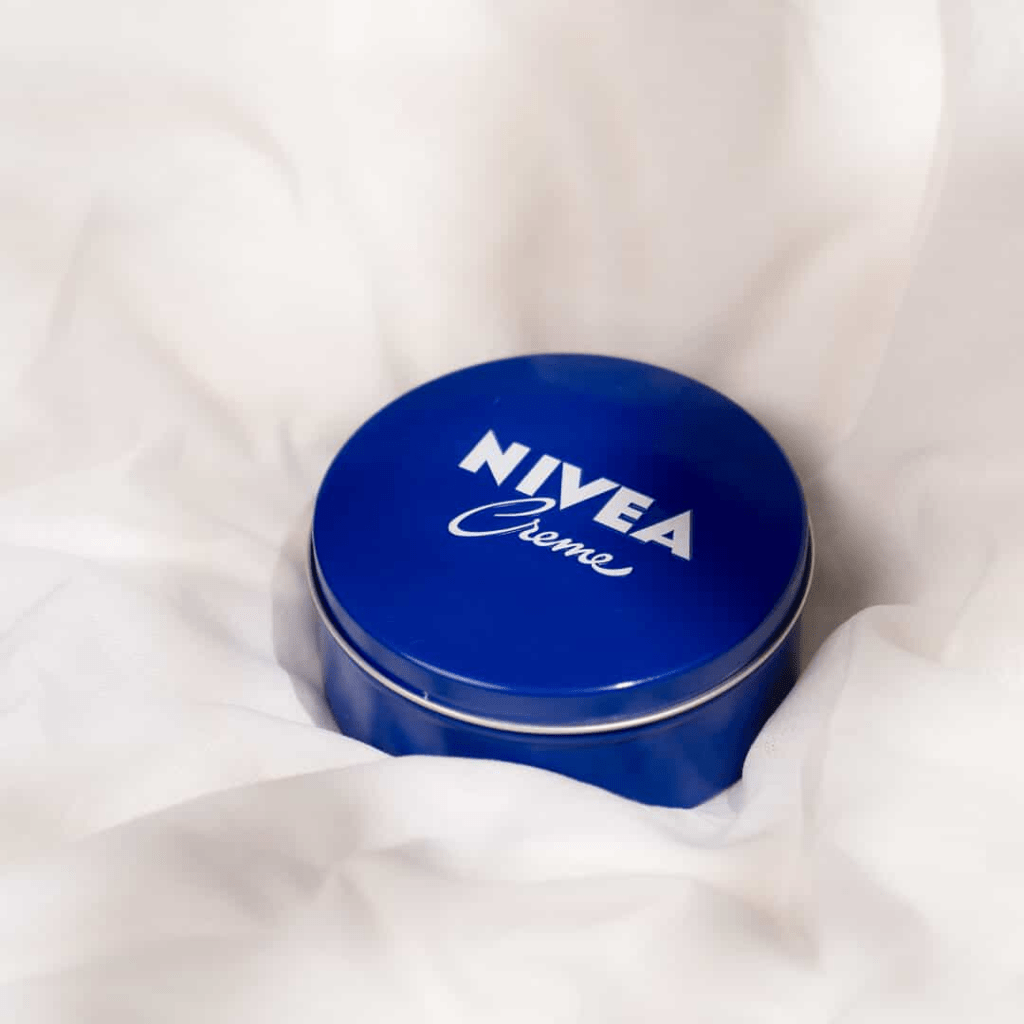 Strengths
Intensive hydration moisturizer
Enriched with Provitamins and skin conditioning formula
Rich and creamy texture to protect from winter winds
It can be used on other body parts
Moisturises and nourishes ultra-dry skin
Weaknesses
The moisturizer is very thick and hard to spread.
This is a moisturizer worth listing on Creme De La Mer Dupes. It is a light hydrating moisturizer that uses Hydra Structure Technology to support my skin's physical barrier. I like its ultra-light consistency that does not evaporate quickly and is comfortable under makeup. It makes my skin look smooth and healthy.
The Hydraskin Light Gel Cream uses Hydra Structure Technology and other hydrating ingredients such as Salicornia Herbacea, Butterfly Lavender, Squalane, Cucumber, and Kiwi Extracts.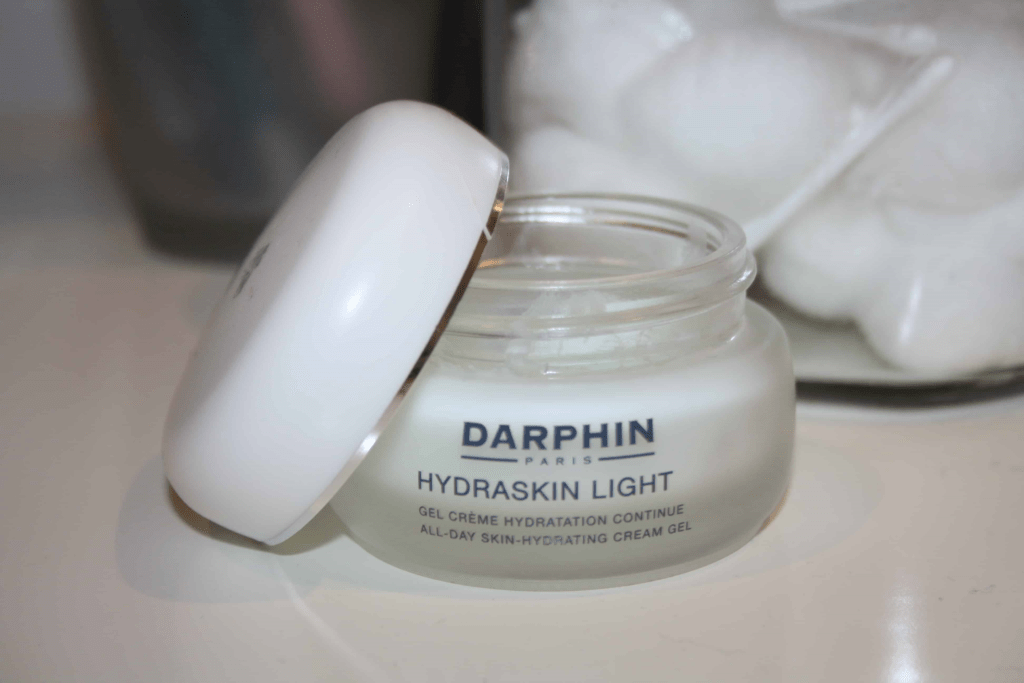 Strengths
Supports and repairs skin's moisture barrier
Lightweight and non-comedogenic
Made with advanced Hydra Structure Technology
Reduces dryness and dehydration
Free from Parabens, Mineral Oil, and Phthalates
Weaknesses
It may be ineffective in winter.
This moisturizer is a savior for my dry and irritated skin. It gently repairs and prevents the loss of moisture. A bandage on my injured (irritated) skin nourishes and soothes it while hydrating it. I particularly like its protective texture that does not build up and clog my pores. It is rich and breathable at the same time.
The Cicalfate Restorative Protective Cream is infused with an innovative blend of active ingredients originated from Avene Thermal Spring Water as well as hydrating Glycerin for the win!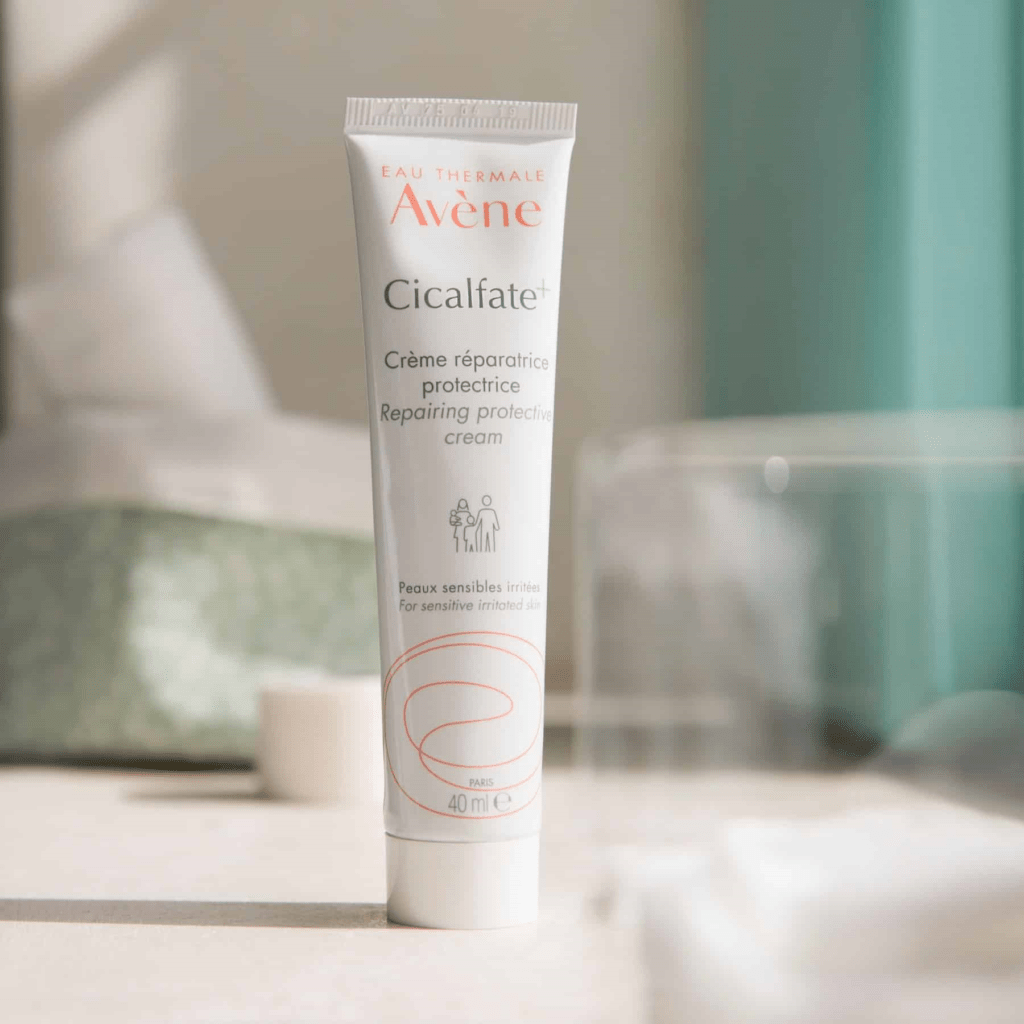 Strengths
Hydrates and repairs sensitive, dry skin
Heals irritated skin and soothes flaky skin
Rich and protective texture
It consists of unique Spring Water and Glycerin
Promotes Comfortable skin
Weaknesses
Avene Cicalfate contains preservatives.
I have always been a fan of Asian Skincare products, and I do not to miss out, but I have discovered unique Japanese skincare products that deserve your attention. The DHC By the Sea Mineral Cream is a burst of hydration that gently seeps into my face and seals in excess moisture. I enjoy its milky jelly structure, which is breathable and compatible with my makeup.
By the Sea Mineral Cream is infused with powerful Japan's Izu Akazawa Deep Sea Water and aquamarine plant extracts. Other skin-loving ingredients include Japanese Rose Extract, Purple Laver Seaweed, and Kelp Extract for high-end moisturization.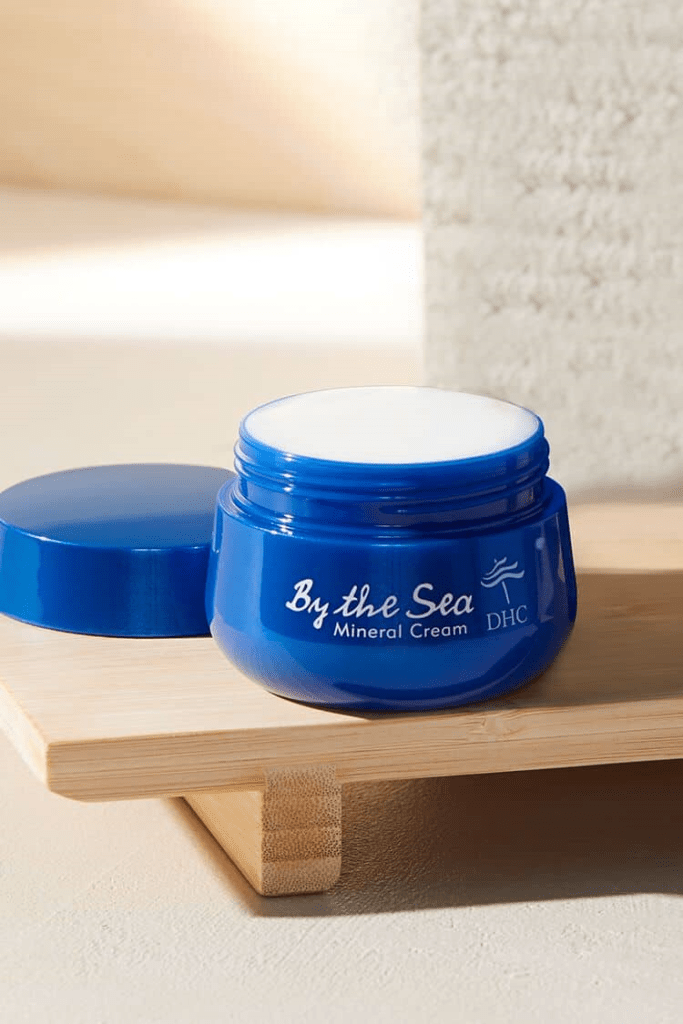 Strengths
Provides hydration for clear and balanced skin
Gentle and Milky Texture
It makes skin look bouncy and beautiful
Rejuvenates and brightens skin complexion
No added Fragrances and Colorants.
Weaknesses
The brand is not cruelty-free.
One of the popular Korean skincare brands, Purito, has gained attention, especially among people with sensitive and acne-prone skin. I have used many products from their skincare line; the best is the Deep Sea Pure Water Cream. It nourishes and provides instant hydration with its mild and non-irritating formula. I like how it quickly absorbs my face and leaves me with a dewy and bright finish.
The key moisturizer ingredients include 60% Deep Sea Water, 2% Niacinamide, Hyaluronic Acid, and Panthenol.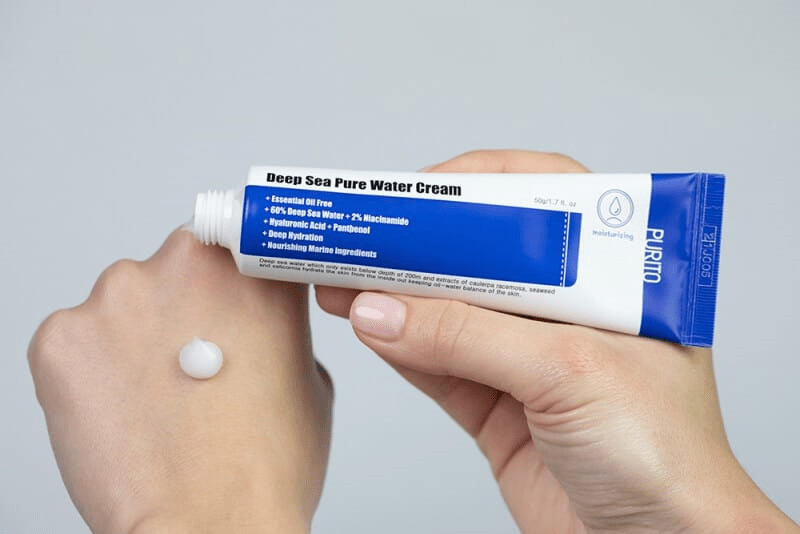 Strengths
Ensures deep hydration and conditions skin
Infused with marine ingredients
Increases moisture levels and maintains it
Soothing and non-irritating formula
It makes skin soft and smooth
Zero Parabens and Ethanol
Vegan and Cruelty-Free
Weaknesses
The cream makes the sunscreen hard to absorb.
I don't know who needs to hear this, but people having oily skin do not get away without moisturizing. It would be best to have a gel-based moisturizer that is comfortable and breathable. The Body Shop Gel Cream is the holy grail product of my sister, who deals with combination skin types. Not only is it hydrating and lightweight, but also it controls the skin's natural oil production and prevents excess sebum. It mattifies her face and provides a balanced complexion.
The Gel is power packed with a richness of Seaweed (Irish Moss) and Glycerin for immense hydration.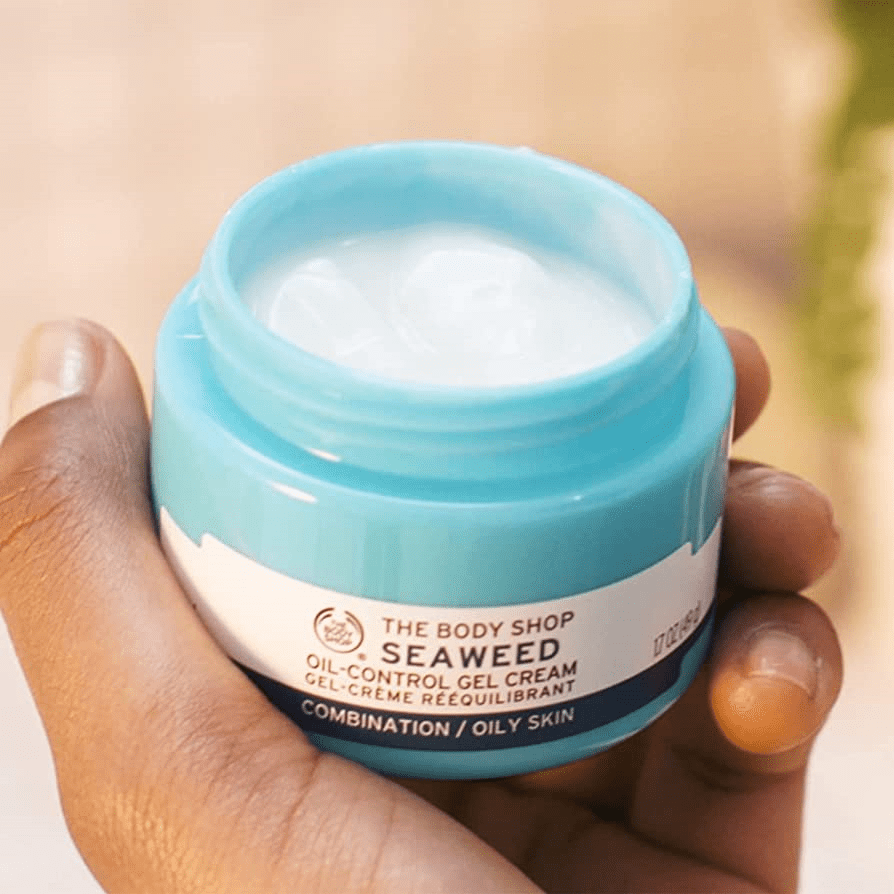 Strengths
Nourishes and provides instant hydration
Lightweight consistency and a matte finish
Infused with the goodness of Algae extracts and Glycerin
Balanced oil production and sebum control
It is ideal for Combination skin
Weaknesses
The amount in the tub is comparatively less.
This moisturizer is one of my skincare essentials. I had randomly discovered this moisturizer on Reddit, and its product profile was worth shortlisting, so I decided to try it on. I wasn't expecting much, but my face felt incredible. It is a soothing aid to my ever-dry skin that keeps my skin away from dehydration. It also minimizes wrinkles and pores and makes my face soft and supple.
The lightweight moisturizer is enhanced with Essential Fatty Acids, Vitamins enriched Green Algae, antioxidant-rich Green Tea, Anti-ageing Alpine Rose, and Mineral rich Swiss Glacier Water.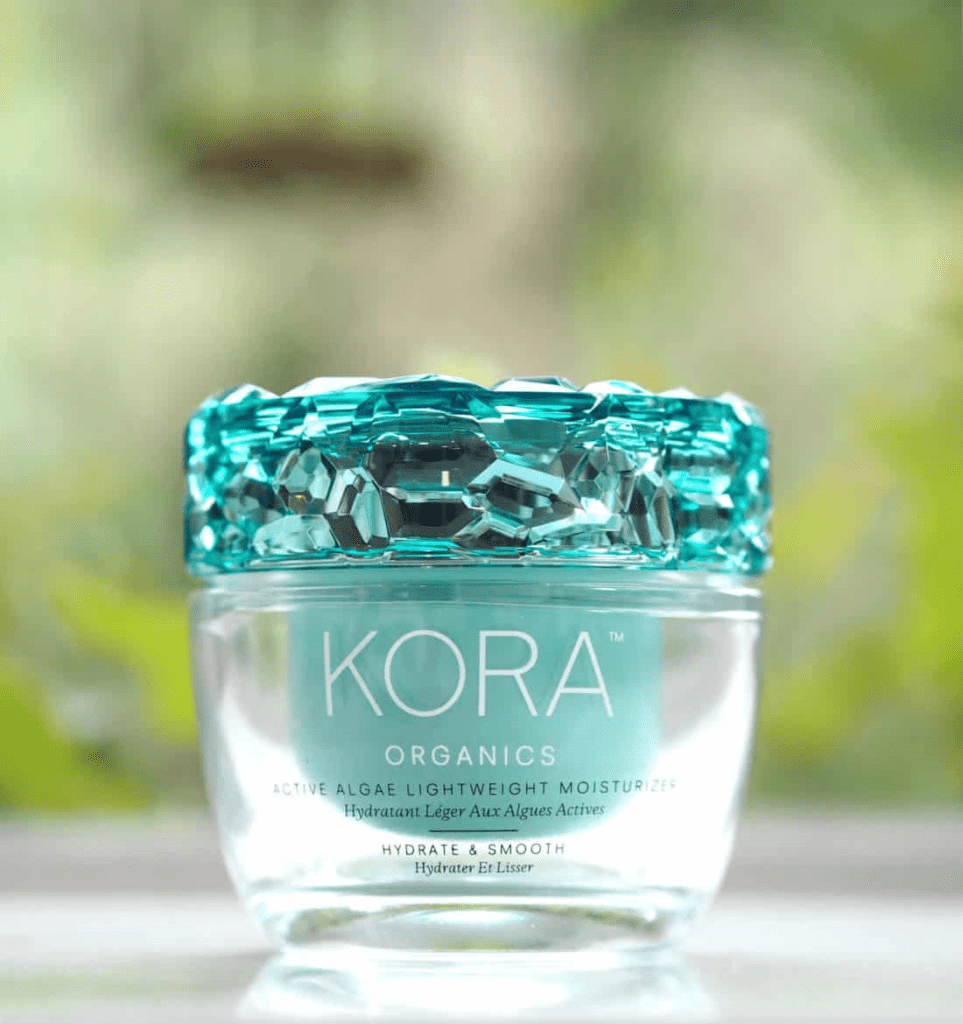 Strengths
Calming and soothing moisturizer
Hydrates and nourishes skin
Lightweight and long-lasting
Made with healthy ingredients
Balance out skin tone and turns down anti-aging factors
Reveals a vibrant glow
Visibly lessens the appearance of fine lines and wrinkles
Improves the appearance of pores
Weaknesses
The moisturizer has a sharp scent.
As an avid skincare explorer, I always enjoy discovering underrated yet promising products. One of the hidden gems that I found is Aquaphor Healing Ointment. It resembles Creme De La Mer as they have similar formulations. The multi-purpose cream gently heals irritated skin and prevents drying from winter winds. Cutting off, it is an upgraded version of Vaseline.
The healing ointment contains Skin Protectant Panthenol, Glycerin, Petrolatum, and Lanolin Alcohol.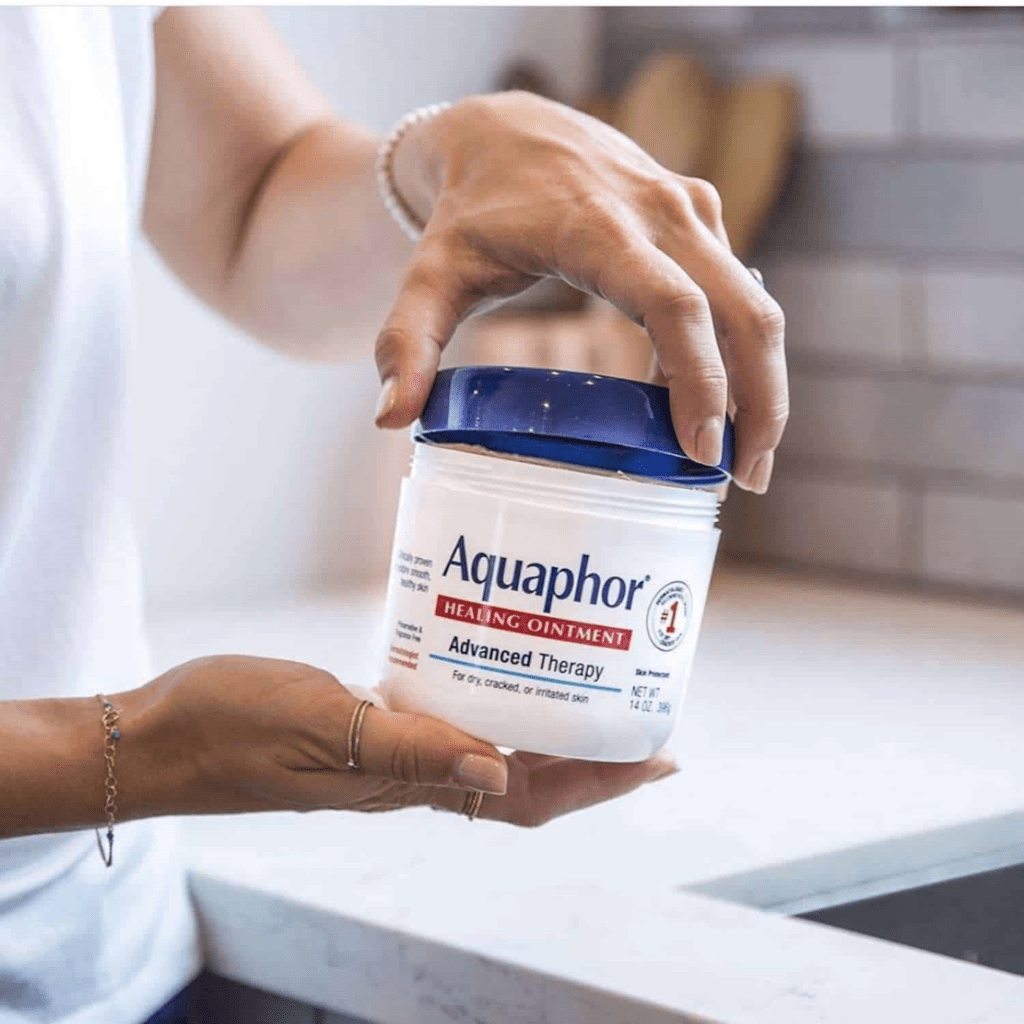 Strengths
Restores smooth and healthy skin
Heals itchy and irritated skin
Made with skin-loving ingredients
Moisturises and nourishes the skin
Prevents and protects from drying out
A multi-purpose moisturizer
No added Preservatives and Fragrance
Weaknesses
The moisturizer has a thick consistency
The eleventh product I'd suggest as a substitute for Creme De La Mer is from Skyn Iceland. After skimming all the tall claims on Amazon, I was curious to try it. It was moderately expensive. However, the results were pretty good. I underestimated the product until I felt it on my skin. Apart from nourishing and hydrating, it also calmed my reactive skin. A single application twice leaves me with bouncy and silky smooth skin.
The repair cream comprises Gooseberry Extracts, Mineral rich Arctic Algae, Oatmeal, Bilberry Seed Oil, Vitamin F, and Icelandic Complex.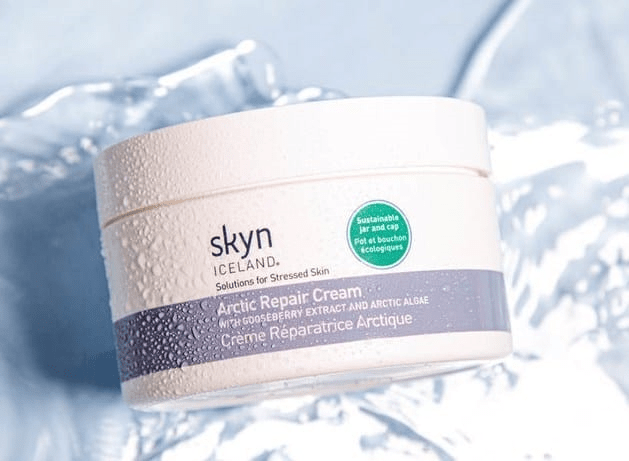 Strengths
Skin conditioning formula with intense hydration
Calms sensitive skin
Made with rich skincare essentials
No added harsh chemicals
Free of Parabens, Silicones, and Colorants
Vegan friendly
Dermatologist tested
Weaknesses
The consistency of the cream is thick.
Underwater Treasures | Creme De La Mer Dupes
While you may notice the ingredients of all the moisturizers above, some common marine elements are repetitive. I've underlined recurring ingredients and shall elaborate on them in detail.
Red Algae
A Vitamin C-rich potential ingredient, it is the most popular marine ingredient ruling the skincare world. With its incredible versatility and innumerable benefits, it promotes overall skin health. Apart from restoring moisture and improving skin elasticity, the notable benefits can be seen as an anti-sun damage expert and an effective solution to eliminating facial creases.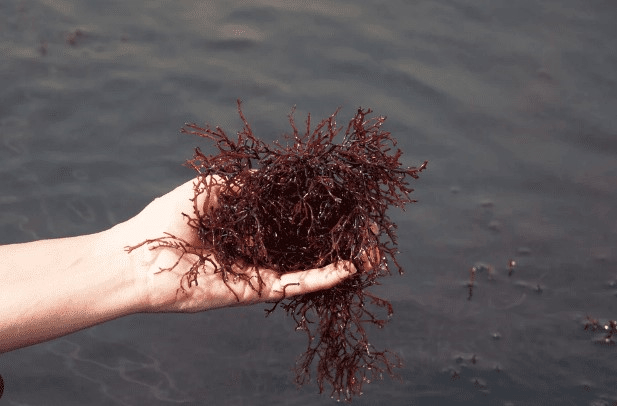 Kelp Extract
Kelp is a type of algae that is found on the ocean bed. It is a skin-friendly marine ingredient rich in antioxidants and vital nutrients. Not only does it help in smoothening porous skin and cleaning impurities, but also it is known for its soothing and hydrating powers.
Seaweed Extract
Seaweed is another marine superhero that favors sensitive and acne-prone skin. It possesses several healing properties that prove beneficial for overall skin health. Not only does it help with balancing oil production and minimizing the look of fine lines, but it also boosts collagen and improves elasticity.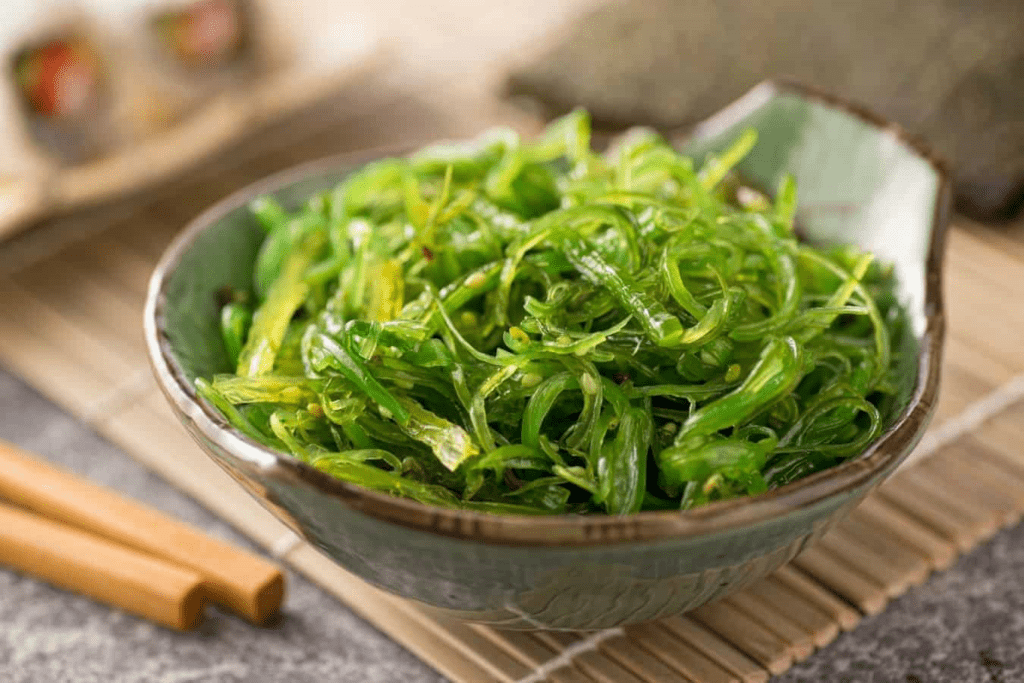 Deep Sea Water
Deep Sea Water is a huge source of minerals and antioxidants that are significant plus points for skin-related issues. Underwater is an excellent solution to all skin problems; however, it explicitly heals dryness and irritated skin with in-depth detoxification. It also helps revitalize and restore the lipid layer of the skin.
Frequently Asked Questions | Creme De La Mer Dupes
What does Creme De La Mer smell like?
Creme De La Mer is a high-end marine moisturizer. It has a light, fresh floral scent, which is pleasant and non-irritating. It is not overpowering and fades away as you move to your next step.
What are the ingredients of Creme De La Mer?
Creme De La Mer is uniquely designed with Miracle Broth (An outcome of numerous experiments and years of research), Algae Seaweed Extract, Petrolatum, Glycerine, and Eucalyptus Oil.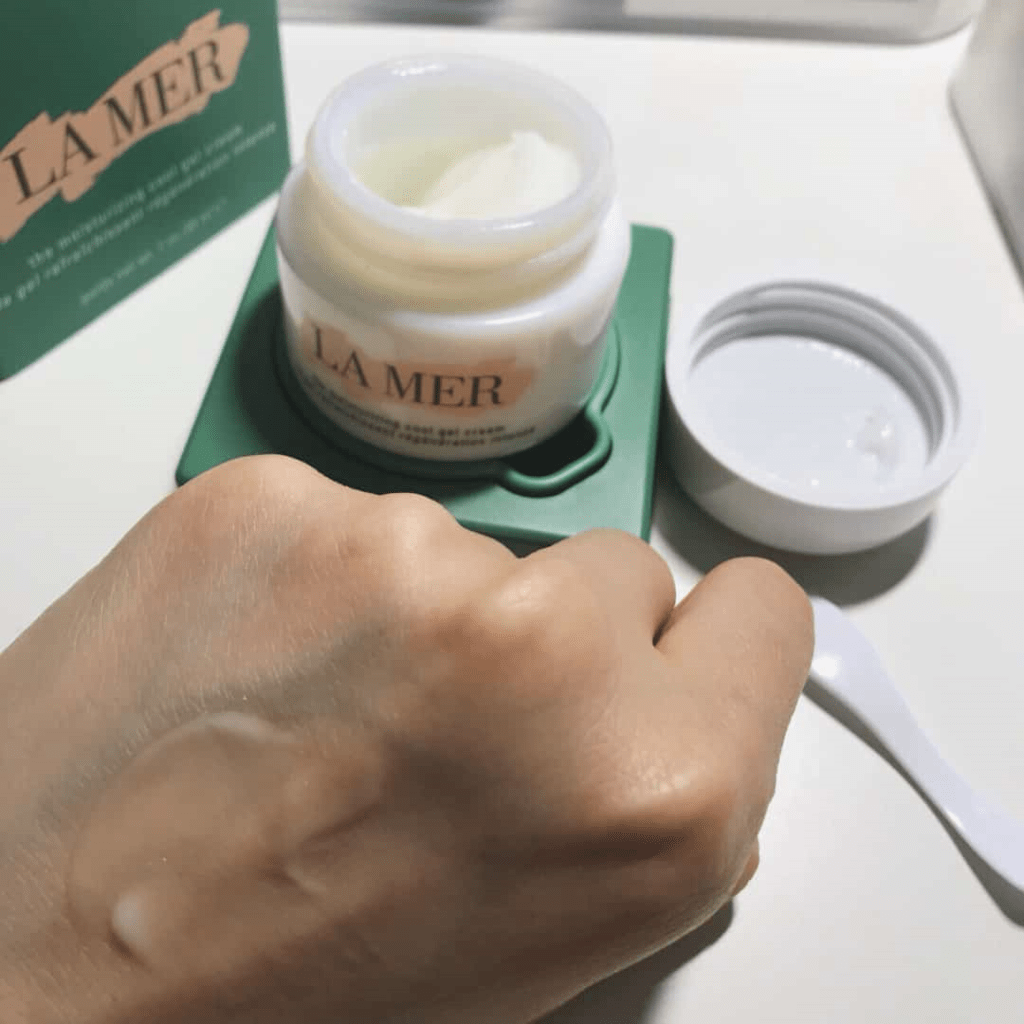 Why is Creme De La Mer so expensive?
The iconic ingredient, Miracle Broth, is infused after fermenting Sea Kelp and other components. It took about 6000 experiments and 12 years of intensive research. The unique formula backed with practical solutions makes this moisturizer a luxe product.
Why do we need a dupe of Creme De La Mer?
The high-end moisturizer has a decent consumer base, mainly occupied by celebrities and famous beauty influencers. Its hefty price range makes it out of reach for commoners. Secondly, it contains Alcohol and Fragrance that may add to the drawback.
Which is the Creme De La Mer Dupe?
As I mentioned above, Glossier's After Baume, in my opinion, is the closest dupe to the Creme De La Mer. They both have a similar consistency and share some common ingredients too.
The Final Say | Creme De La Mer Dupes
"It is the best, for it cost me an arm and a leg." We often have this misconception that skincare products perform according to their price tags. However, I don't negate that expensive products are always a bummer and over-advertised. I'm trying to convince you to look for potential ingredients in any skincare product and have a proper judgment based on in-depth analysis.
This article showed Creme De La Mer, a luxurious moisturizer born out of advanced research. However, its unaffordability and minor cons made me shortlist 11 Creme De La Mer Dupes. I also briefed about four pro-skin marine actives. Hopefully, the article addresses all your concerns and guides you to find perfect dupes with utmost clarity.