Are you the one who desires unfiltered plump, pouty selfies? Discard your Instagram filters at once, as I will revisit one of the classic lip glosses of all time; do not overthink; it is none other than Fenty Beauty Gloss Bomb Universal Lip Luminizer—the ultimate makeup enhancer with a high-end shine that instantly volumizes lips in a single swipe.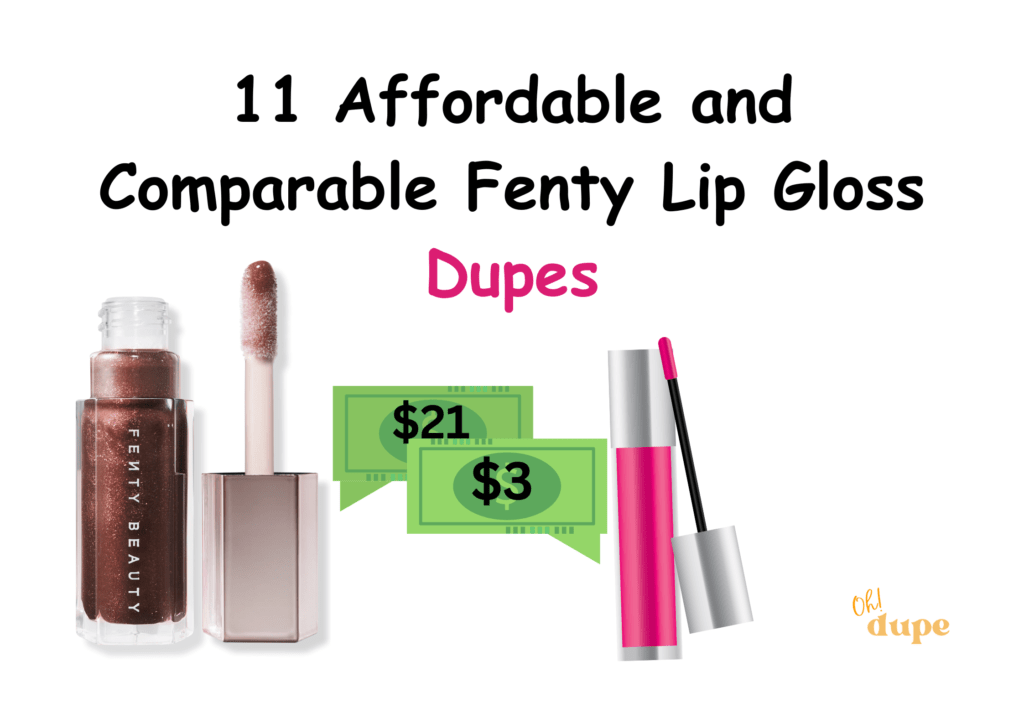 Everything about the product is top-notch until you scroll to check out the price. Don't be disheartened, girlies, as I will unveil a list of 11 cost-effective lip glosses that perform high-end. So be ready to discover the best Fenty Lip Gloss Dupes.
Fenty Lip Gloss Dupes | Pick From The Best!
Fenty Beauty is the brainchild of celebrity singer Rihanna Fenty. In 2017, she began her entrepreneurial journey by launching her beauty line: It is popularly known for its universal inclusiveness and soon took over the beauty world. Apart from high-quality face makeup, Fenty's lip glosses have gained much attention online.
One of the lip glosses that went viral was the Gloss Bomb Universal Lip Luminizer. Rihanna handpicks the luxurious gloss collection, available in 7 sheer shades. Formulated with nourishing Shea Butter, its non-sticky texture with an extra large wand coats your lips in a single glide, making them look plumper and fuller.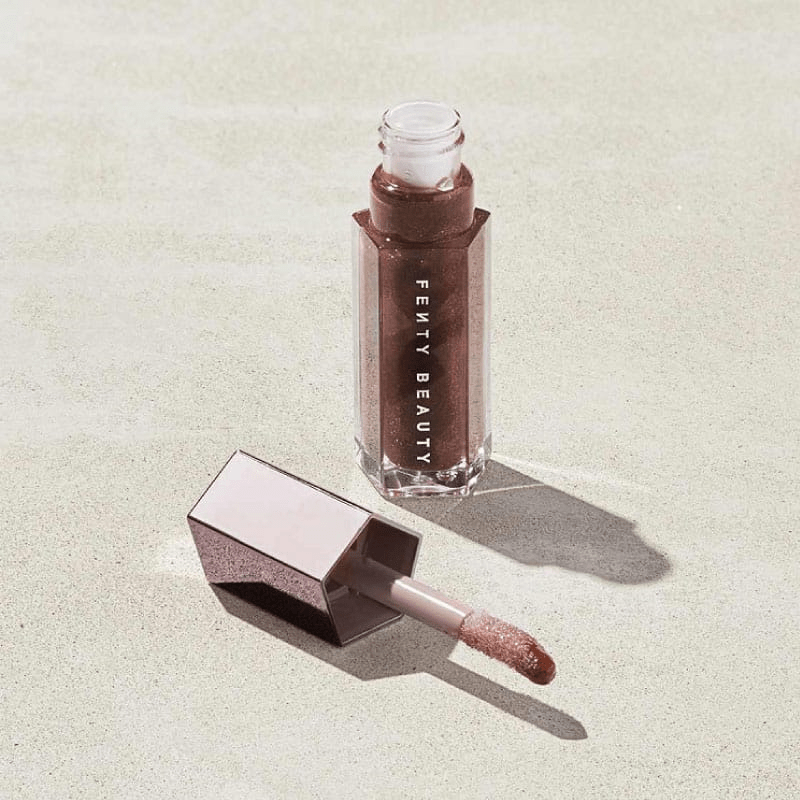 Due to its over-the-top price tag, the search bars and forums were filled with queries about alternative glosses for the Gloss Bomb Luminizer. So here I am! I would like you to scroll down and find exciting lip glosses as I bring you 11 Fenty Lip Gloss Dupes.
It's time to officially declare this as the absolute dupe of the holy grail Fenty beauty lip gloss. After an explosion of exaggerated reactions and comparisons between the two, we had to step in. To compare, I applied Fenty gloss bomb on my upper lip and Maybelline Lifter gloss on the lower lip. I was stunned by the uncanny similarity.
The lifter gloss instantly volumizes my lips and gives them a fuller look. It highlights my lips and enhances my overall makeup look. The gloss is comfortable, hydrating, and formulated with Hyaluronic Acid and Coconut Oil. To be more precise, I like its large applicator that helps me get a glossy shine in a single glide.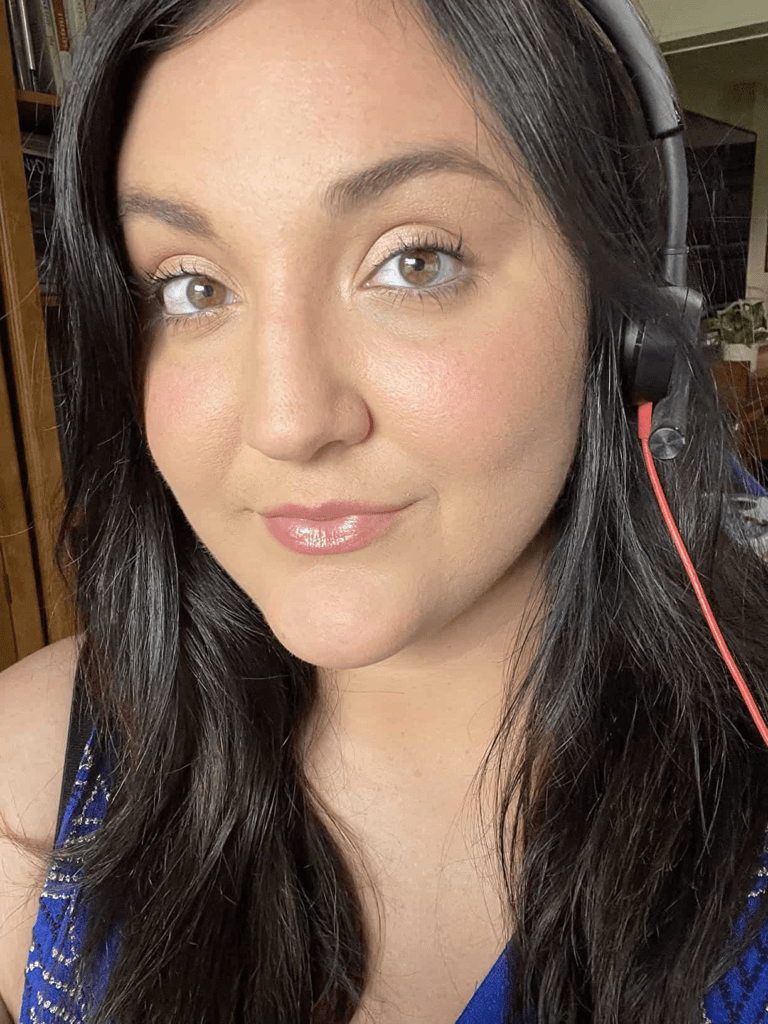 Pros
A high shine lifting lip gloss
Smoothes and enhances lip contours
Nourishes and hydrates lips
Made with lip-loving ingredients
Lightweight and non-sticky
XL wand for easy application
Available in 20 different shades
Cons
The gloss does not last long and needs consistent application.
Another lip gloss I am happy to buy is the elf Cosmetics Lip Lacquer Lip Gloss. The vitamin-rich sparkly gloss is conditioning and breathable. It has a good color payoff and a subtle finish. Not only does it hydrate and makes my lips soft and supple, but it is also non-sticky and adds definition to my lips.
The lush lacquer smoothly coats my lips and sheer glow. It can be worn alone or added on with lipstick for an intense look. I prefer layering with my favorite lipstick for a fuller, plump look.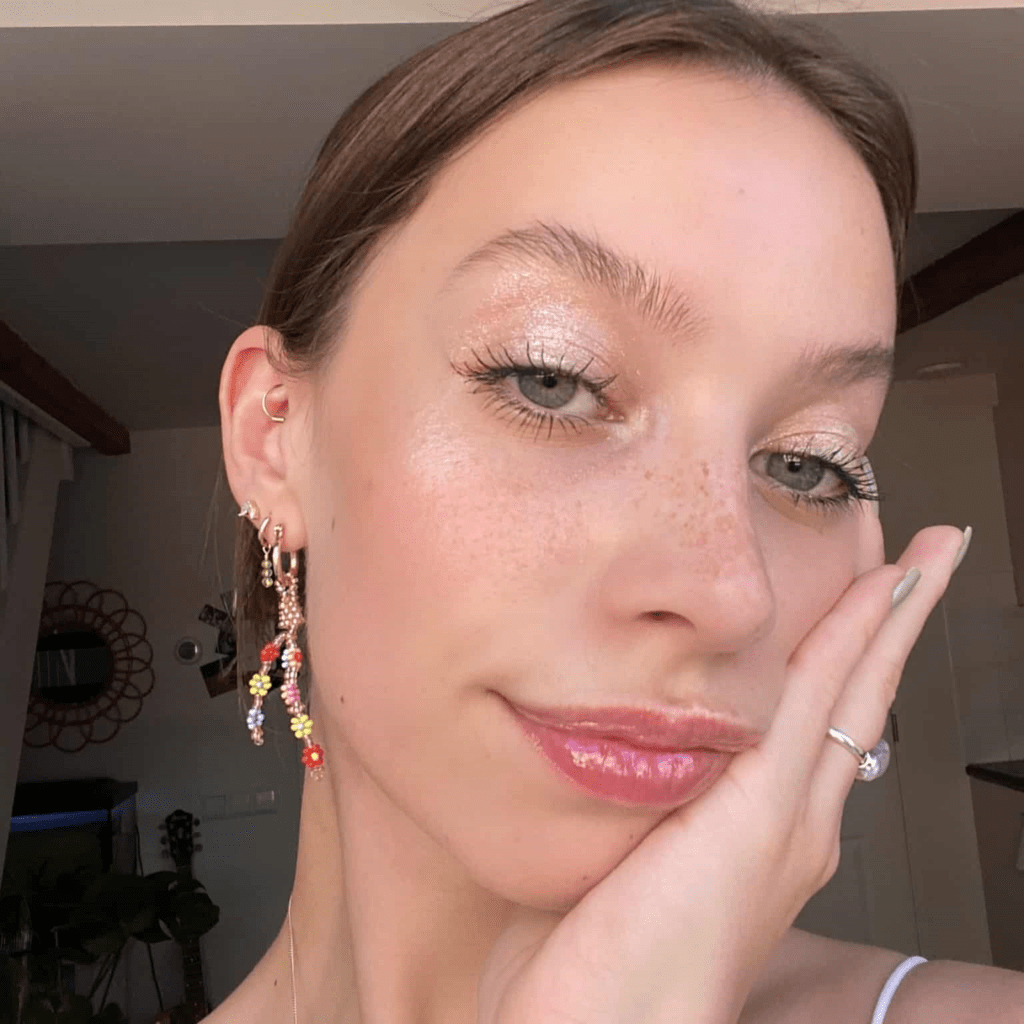 Pros
Shiny lip gloss with a subtle finish
Made with Vitamin A, Vitamin E, and Cocoa Butter
Nourishing and non-sticky formula
Smooth and soft lips with a sheer finish
Available in 11 lustrous shades
Cons
The gloss has a weird chemical scent.
Launched in 2002 in Germany, the brand has progressed over the years and made its mark in the beauty space. The What the Fake gloss fakes lip botox and plumps lips like a pro! This lip-filling weapon instantly enhances my pout and gives my lips a shimmery look without removing moisture and hydration. The Hyaluronic Acid and Vitamins infused lip gloss with a spicy chilly extract accentuates my lips and completes my overall look.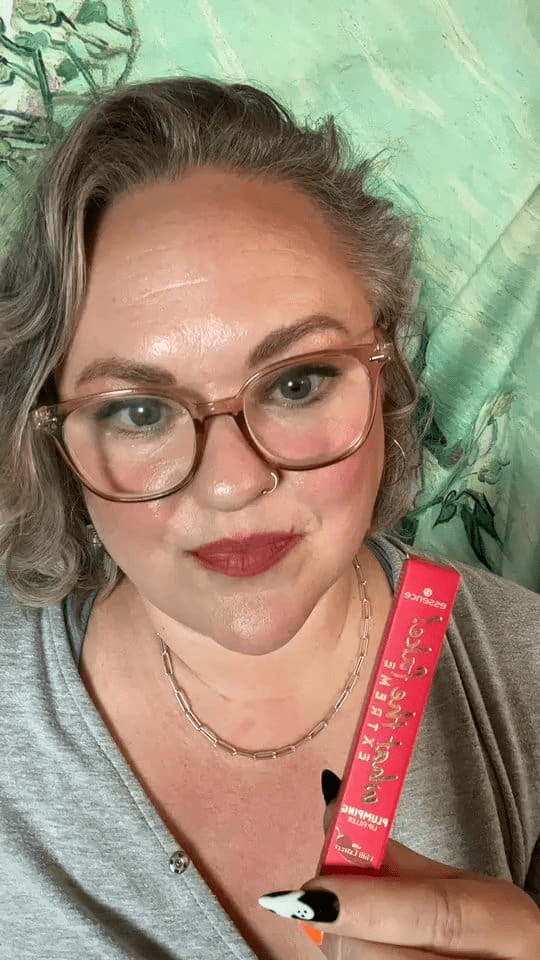 Pros
Instantly plumps lips and makes them fuller
It contains hyaluronic acid, vitamins, and spicy chilly for tingle
Beautiful tinted effect and everlasting shine
Convenient application
Cons
The gloss has a strong minty smell.
I stumbled on this gloss recently and am obsessed with its brilliant shine. Unlike most lip glosses, this does not feel uncomfortable and greasy or dry out my lips after it's gone. The lightweight and shiny lip gloss is intensely pigmented and rich.
Shea Butter and Vitamin E formula provide my lips with continuous hydration and nourishment. A single coat of gloss gives my makeup a polished look.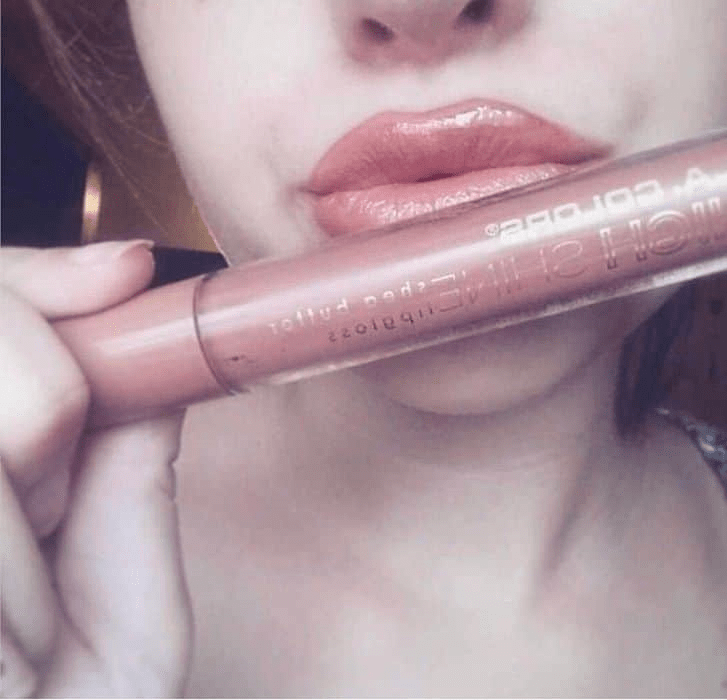 Pros
Highly pigmented and irresistible shine
Hydrates and nourishes lips
Made with Shea Butter and Vitamin E
Lightweight and Non-Sticky
Good color payoff
Wide range of 11 unique shades
Cons
The gloss only stays short and needs constant reapplication.
The Shimmer Bomb Lip Gloss is the real game changer. Apart from loading my lips with a shimmery formula, it also conditions and heals my lips.
When applied with a sponge-tipped applicator, the Vitamin E-enriched lip gloss results in kissable juicy lips. The pigment has excellent longevity and rich color. The amount of glitter is perfect; I like how it completes my look with a subtle, sparkly finish.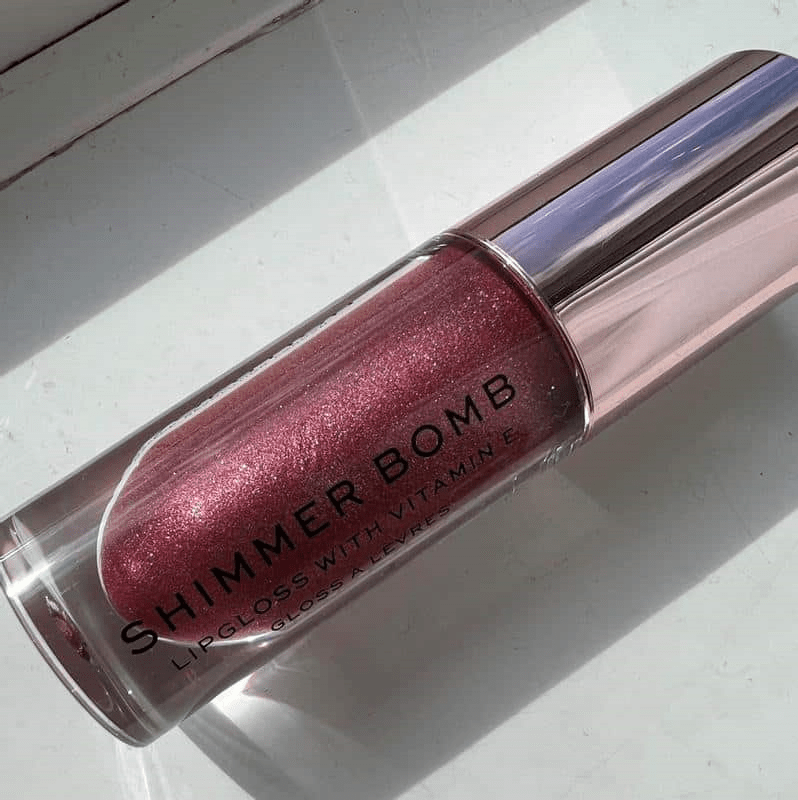 Pros
Super sparkly lip gloss
Made with nourishing Vitamin E
Volumises and plumps lips
Hydrates and smoothes lips
Highly pigmented and no visible shimmer
Long-lasting
Available in 6 shades
Cons
The consistency of lip gloss is very thick and a bit sticky.
This lip gloss is one of my latest purchases. The variety of shades intrigued me. When I opened the gloss, I was greeted by its yummy vanilla fragrance. The butter gloss swipes smoothly and melts on my lips. The wand has a standard doe-foot shape. So if you are behind Rich Warms, Neutrals, or Pinks, the inclusive range of shades plus a flawless shine is a great buy. I use my butter gloss for an everyday, no-makeup look.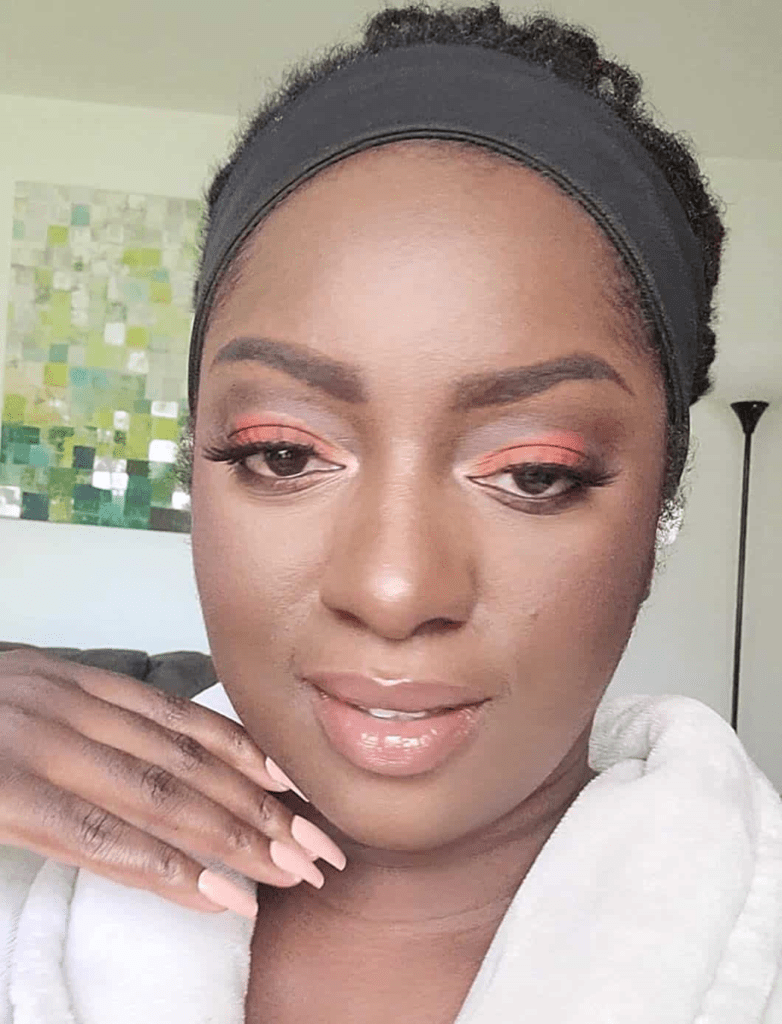 Pros
High shine buttery gloss
It makes lips soft and kissable with a subtle glossy finish
Thick, comfortable and non-sticky
It has a great Vanilla scent
29 Gorgeous colors to choose from
It can be layered or worn alone
Cons
The gloss has medium coverage and average longevity.
As a glossaholic, I keep buying lip glosses and experimenting with my makeup looks. The Rimmel lip gloss is one of the products of my random exploration. The features and the cost were decent, so I tried it. I was impressed with the 3D shine effect it gave my lips. Vitamin E and Argan Oil do a brilliant job of preventing my lips from becoming dry. It is comfortable and weightless; remember, my hair doesn't stick to the gloss!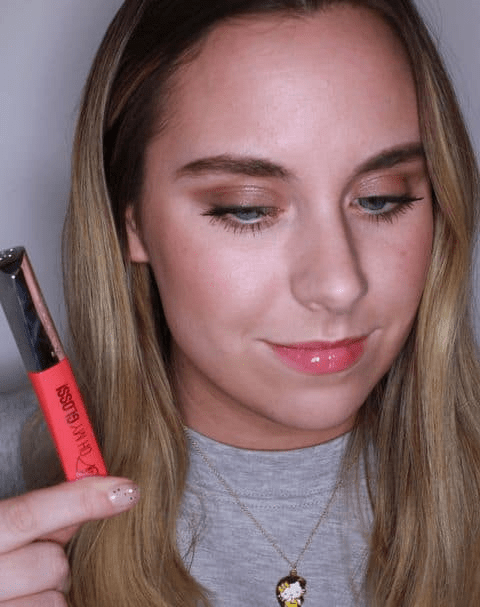 Pros
Luxurious 3D shine gloss
Lightweight, breathable and non-sticky
It has a flat tapered doe-foot wand for easy application
Made with nourishing ingredients
Plumps lips and make them smooth
Convenient and non-tacky
Good coverage and vibrant colors
Available in 12 diverse shades
Long-lasting
Cons
The gloss has mixed reviews online.
Inspired by the beautiful 'Peri' from Persian mythology, the brand aims to give it a contemporary touch with its advanced makeup products. The Ink Glasting gloss is worth snatching the limelight due to its incredible results. The bright gloss gives me voluminous lips and a glass shine in one go with its 4XL wand. The Mango Seed-Olive Oil-Jojoba Oil-infused gloss smooths lips and makes them look plump.

Pros
Comfortable, vibrant lip gloss
Plumps lips and make them look bigger
Extra Large applicator for an even coat
Infused with natural oils
Highly pigmented and buttery soft
Moisturises lips with an effortless glossy look
Available in 3 vivid shades
Cons
The gloss needs better longevity.
Another lip gloss that has managed to keep me hooked is Pixi. I have a good history with Pixi's skincare products, and this lip gloss was my debut from its makeup line. I was unsure about its results until I saw my lips appear juicy and plumper. It instantly added a 3D impact with a subtle shimmer glow. Formulated with conditioning Rosehip Oil and hydrating Marula Oil, I need a quick swipe for flawless and shiny lips.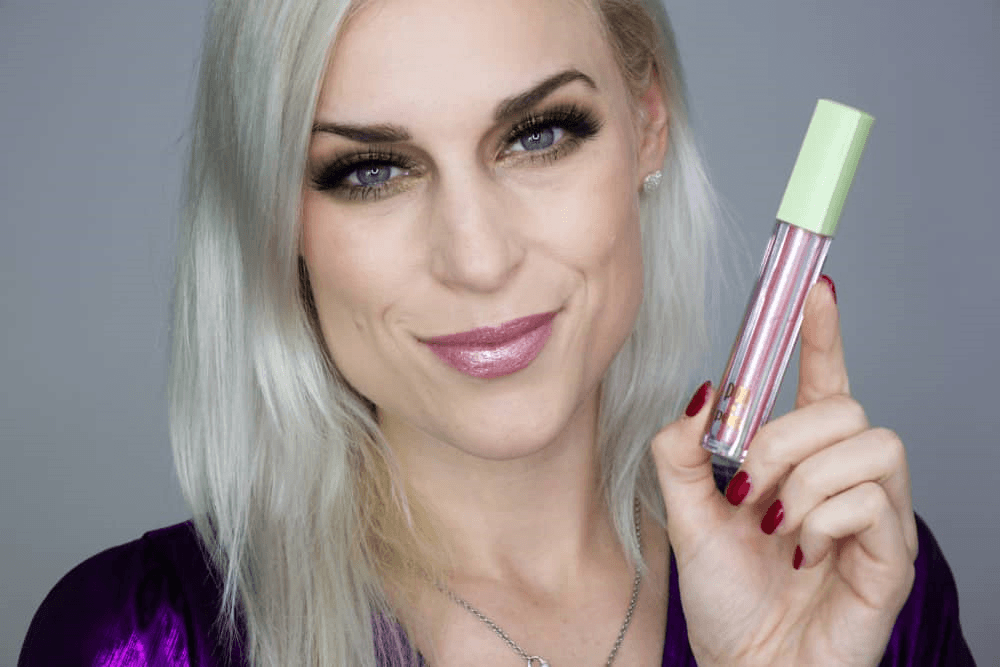 Pros
Shimmery and glowy lip gloss
Infused with natural oils
Protects lips and makes them supple
Highly pigmented and gives a 3D gloss glow
Pick from 3 versatile shades
Cons
The gloss does not last long.
If you are a beginner in the gloss game, this soft lip shine would be a perfect choice for you. It is hydrating and breathable, and the lip topper effortlessly makes your lips smooth and shiny. Its high moisturizing gel texture is soft and volumizing. The large cushiony doe foot wand flawlessly veils your lips in a single glide. I like the subtle sheer look of the minute golden and silver flakes.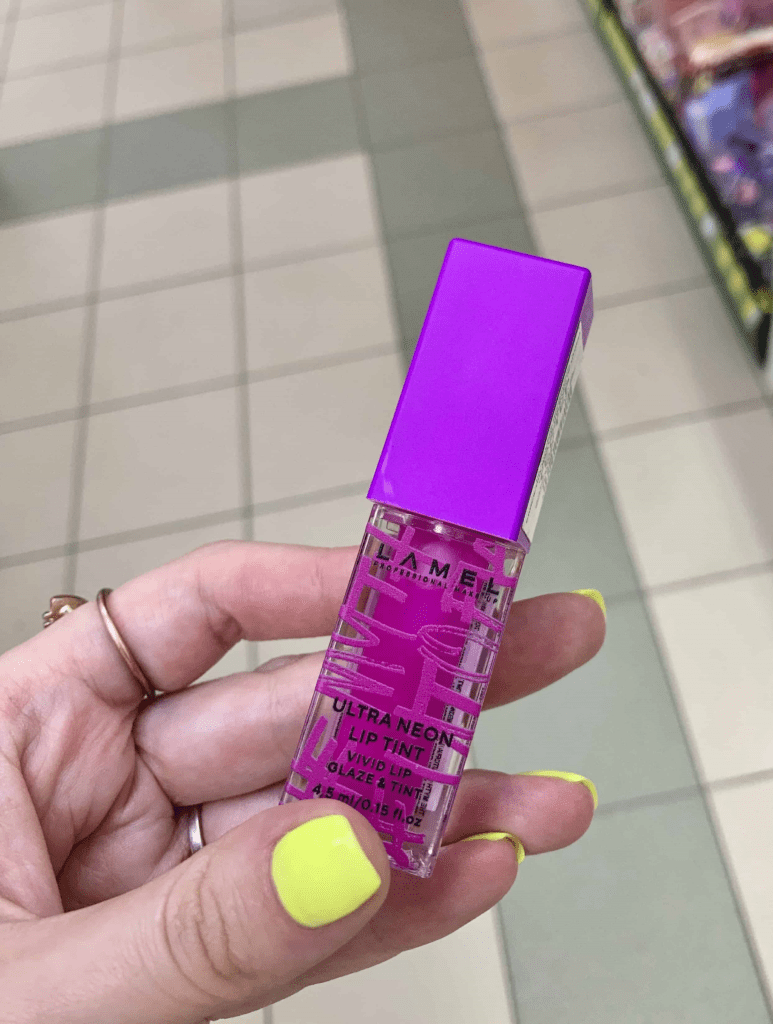 Pros
Sparkly and hydrating lip gloss
Lightweight and comfortable
It comes with a big wand for convenient application
Made with organic ingredients and shimmer particles.
Ultra moisturizing gel consistency
Non sticky and non tacky
Cons
The gloss is available in one shade.
I wanted to keep the best alternative for the last. I discovered this gloss recently, and its performance floored me. It is not so viral in the mainstream media, but it has reached the right audience and is being discussed now. This should be your absolute option if you find lip glosses messy but still want a gloss look. It has a brilliant shine with the nourishment of a lip balm. It is made with a unique combination of 5 natural oils for intense hydration and lustrous shine.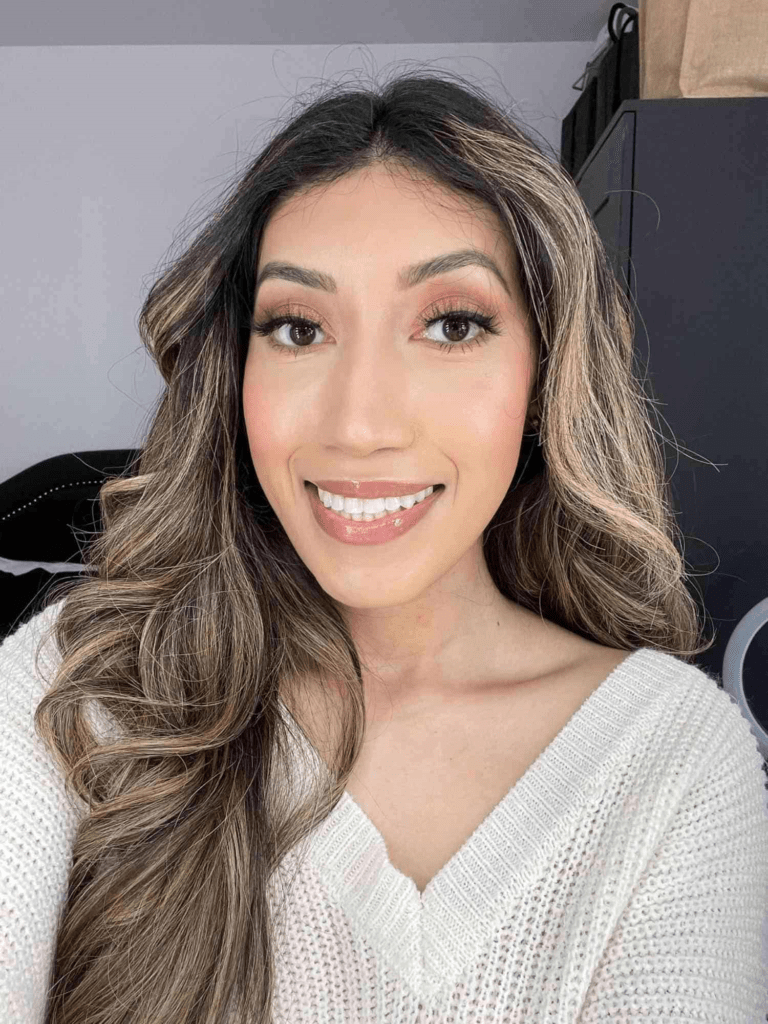 Pros
Conditioning ever-shiny lip gloss
Infused with five nourishing oils
Suits Sensitive lips
Available in 7 sheers and five milky shades
Cons
The gloss has average longevity.
Fenty Lip Gloss Dupes | Things to Consider While Buying a Lip Gloss
Finding the suitable gloss can be hectic because you are overloaded with many brands claiming and aiming to be the best. They use remarkable marketing strategies and flowery product descriptions to pull you in, hypnotize you with their powerful visuals and finally compel you to buy the product.
Since I have gone through this and made a lot of wrong purchases, I made a criterion for my lip gloss based on which I chose my lip products. They also help me filter out unwanted brands and take me to my ultimate lip gloss. So ladies, hang tight for simple pointers you must look into while buying lip glosses.
Formula
Do not get carried away with the highlighted ingredients on the external packaging. Brush up your investigative skills and read the labels carefully. Cut off the product if you find synthetic oils and harmful components such as Parabens, Petroleum, and alcohol. Carrier oils like Jojoba, Olive, Rosehip, and Avocado are beneficial for you. However, you can filter out if you are allergic to carrier oil. Also, look for formulas having Mango Butter and Shea butter for nourishment.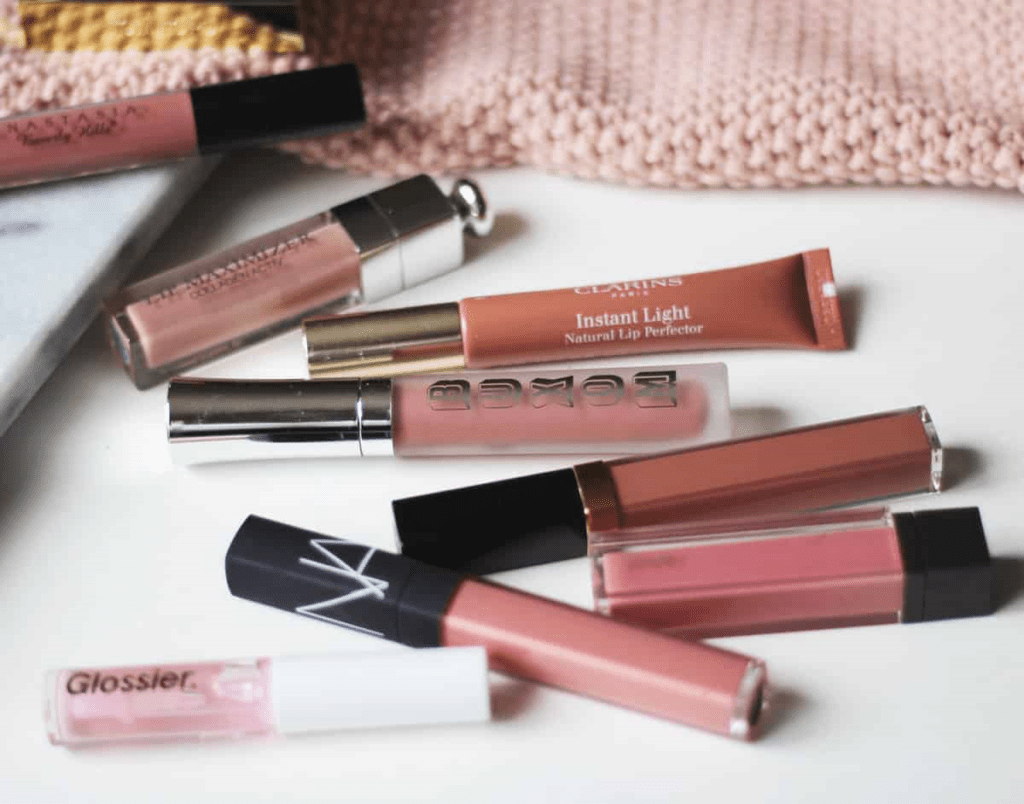 Scent
Usually, lip glosses have edible scents like Vanilla, Bubblegum, Candy Mint, and Fruits. They are generally pleasant and do not linger around. But if you have a sensitive nose, check the amount of infused fragrance and conclude.
Color payoff and shade
Always consider buying pigmented lip glosses that have vivid colors. The glosses sometimes separate from their pigment and mess up the look. So if you purchase offline, try or swatch it on your skin. While shopping online, you may select a suitable shade, compare reviews or try it virtually.
Consistency
Glosses are always thick, and thus, you cannot escape the sticky feeling on your lips. However, some brands have non-sticky consistency for hassle-free application. Always look for hydrating lip glosses that do not absorb our lip's natural moisture and make them chapped after fading away.
Applicator
Applicators decide the way your gloss is going to turn out. Doe foot wands are the most common applicators in glosses. They are slanted for that extra precision. Flat doe foot wands avoid messy applications. The best applicator is the one that is huge and soft. It is convenient and coats your lips in a single swipe.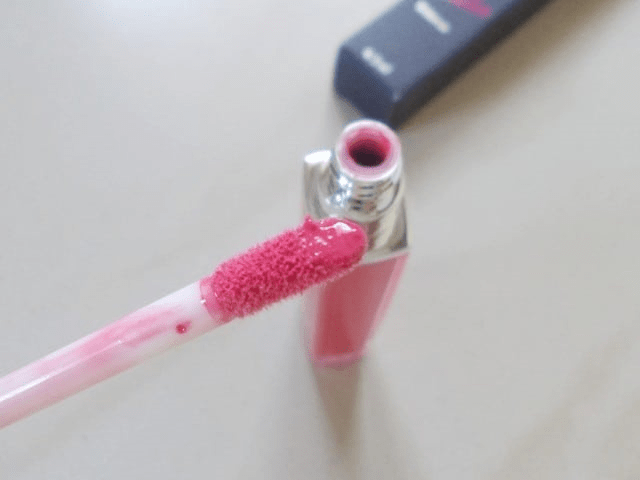 Frequently Asked Questions | Fenty Lip Gloss Dupes
What are the ingredients of the Fenty Gloss Bomb?
The Fenty Beauty by Rihanna Gloss Bomb Universal Lip Luminiser is Vegan and infused with antioxidants, exfoliants, and skin-nourishing ingredients. Shea Butter is the hero ingredient of the Fenty Gloss Bomb.
Which are the Fenty Gloss Bomb shades?
The Fenty Gloss Bomb Universal Lip Luminiser is available in 7 shades: Riri, Hot Chocolit, Fenty Glow, Fu$$y, Chewy, Sweet Mouth, and Glass Slipper.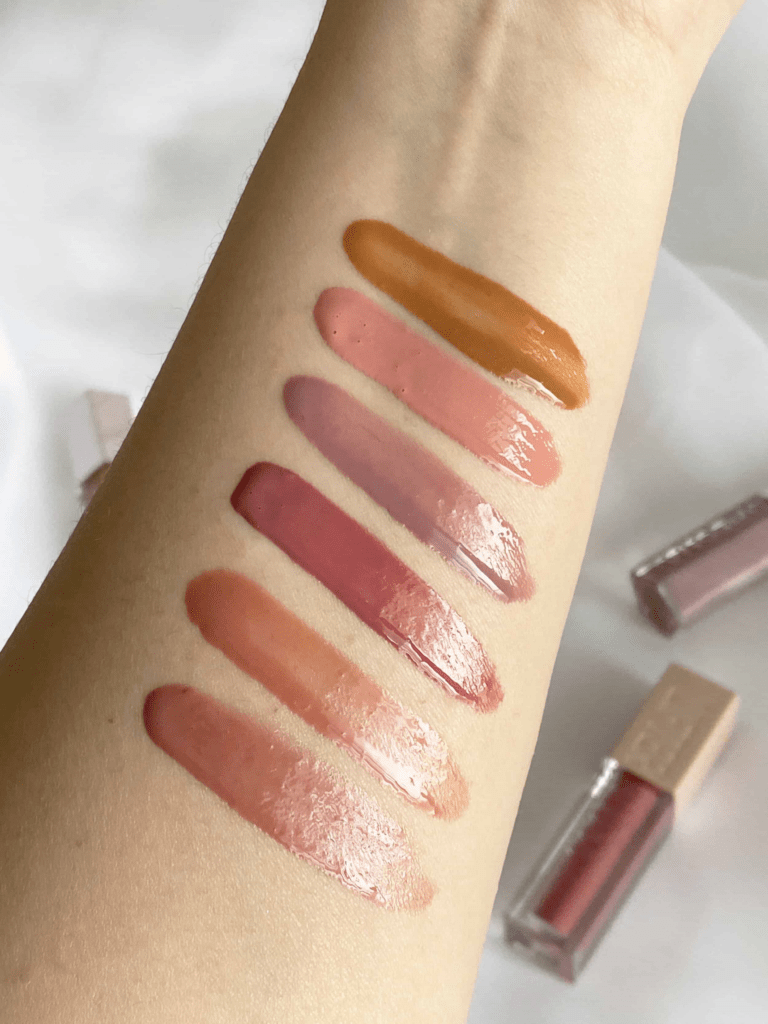 Is the Fenty gloss bomb worth it?
The Fenty Gloss Bomb Universal Lip Luminiser is worth the buy. It is one of the most popular lip glosses of all time. It instantly makes your lips plump and fuller, adding a luscious shine. The XXL wand is enough for an even and one-glide application.
Which is the Fenty gloss bomb dupe?
As mentioned above, The Maybelline New York Lifter Gloss is considered the absolute doppelganger of the Fenty Beauty Lip Gloss. It is cost-effective and equally practical.
The End Note | Fenty Lip Gloss Dupes
Fenty Beauty is known for its high-quality makeup. One of their viral products is the Gloss Bomb Universal Lip Luminiser. It possesses all the features of an excellent lip gloss minus the cost. The Fenty Lip gloss is overpriced, so I am here to help you find an affordable lip gloss of equivalent quality.
In this article, I elaborated on 11 Fenty Lip Gloss Dupes that deliver similar results and are easy on your pockets. I have also mentioned a quick buying guide to help you gain clarity. I hope this write-up lets you find a suitable lip gloss and make more informed decisions. You may also check out dupes of other popular products on our blog below.
Check out our other posts: