It's high time to ditch away all your makeup wipes and micellar water as we have a healthier and gentler way to clean away makeup from your skin. Don't be too hard. I am talking about Cleansing Balms as an effective makeup remover.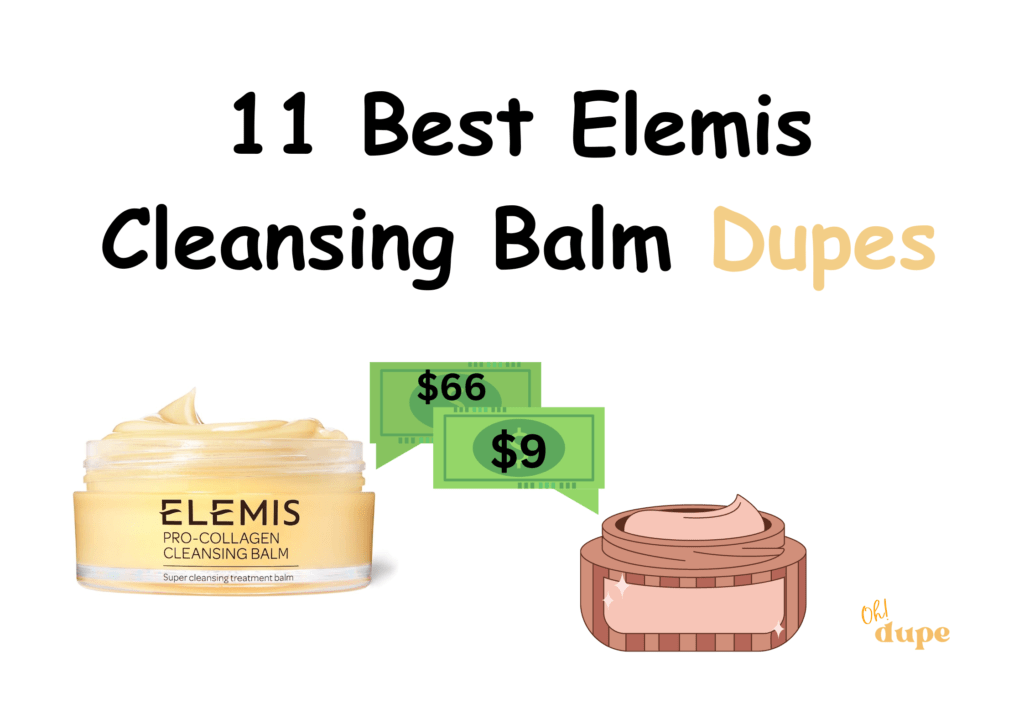 Yes, they need some extra bucks like the viral Elemis Cleansing Balm but hold on, we have some suitable products that work the same. Be ready, for I'll be talking about Elemis Cleansing Balm Dupe, key notes of Cleansing Balms, and answer some questions I know run through everyone's minds.
Elemis Cleansing Balm Dupe | Which is the Right Choice for You?
The Pro-Collagen Cleansing Balm is one of the bestsellers of the British Global wellness brand Elemis. With undivided attention towards aromatherapy, scientific research, and advanced skincare innovations, they have successfully manufactured high-quality beauty products. The Elemis Cleansing Balm is a viral product and a staple of many. Its ultra-nourishing properties mildly remove your makeup and deeply cleanse your skin from within. It has won the hearts of noted beauty editors and skinfluencers.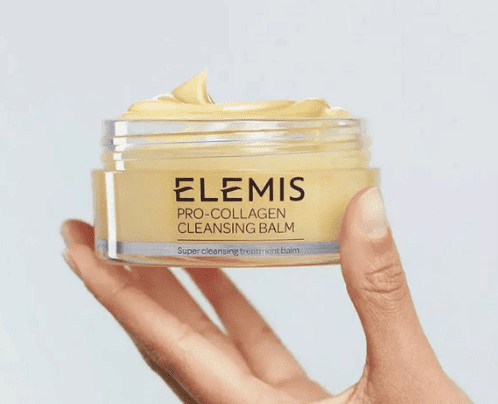 But do we know the ground reality? To verify all the hi-fi claims of the brand, I strained out all the reviews online and focussed on the critical drawbacks described by the users. Individuals with sensitive and acne-prone skin described the dark aftermath of using the balm. So to validate, I went on to buy and test the product. As I scooped out the product, it felt like a thick balm, later transformed into a cleansing oil, and melted my makeup. It is okay for me as it does not dry out my skin and strip away my natural oils.
Its strong scent, incompatibility with sensitive skin users, and over-the-top price made me curate a list of Elemis Cleansing Balm Dupe. Gear up girls for 11 Elemis Cleansing Balm Dupe that are gentle on the skin and wallets.
The first product I qualify as the Elemis Cleansing Dupe is from Marks and Spencer. The Ultimate Cleanse Rose Cleansing Balm from the London-based multiproduct retail brand has emerged recently due to its similarity with the Elemis one. I define it in two words, Comfortable and Calming. I was already in a fresh rose garden when I opened the jar.
The balm is rich and gentle on my skin; it slowly dissolves my makeup and comes off easily in a single swipe. It does not mess with my natural moisture and maintains hydration with its nourishing properties.
The goodness of Sweet Almond, Sunflower Oil, Shea Butter, and Blackcurrant Seed Oil is felt in every scoop of the balm. The antimicrobial calming and elastin-friendly components make a great combination.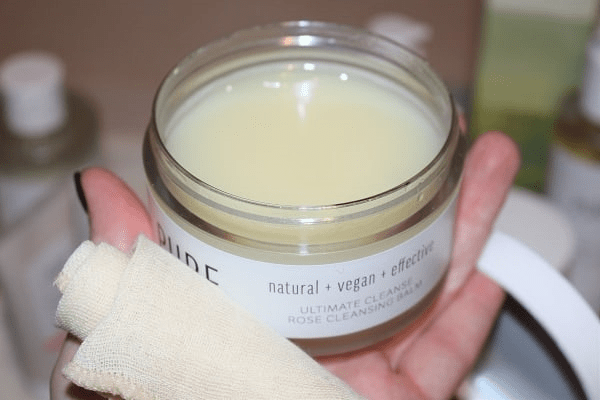 Pros
Rich texture and gentle
Pleasant rose scent
Dissolves makeup with ease
Hydrating and deep cleansing
Removes every stain of makeup, including mascara
Cons
You may cancel this if you have a Rose Allergy or sensitivity to Citric Acid.
This gentle cleansing balm from the Source of Nature ties up with the popular Sainsbury Supermarket. I found out only after one of my cousins got the cleansing balm for me. I was amazed at its anonymity and the extraordinary results for a great deal. Apart from being friendly to my skin, it also functions as a mild exfoliant that effortlessly draws out dirt and impurities. It is hydrating and does a great job at deep cleansing.
Nourished with Shea Butter, Cocoa Butter, Coconut Oil, Lavender Oil, Eucalyptus Oil, and Vitamin E, the cleansing balm is my ultimate choice for demasking my face.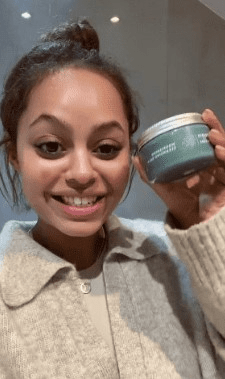 Pros
Made with skin-friendly components
Gentle cleanser with mild exfoliating properties
Blends in skin seamlessly and deep cleanses
Removes stubborn makeup stains
Cons
It may not work for people who are sensitive to Lavender and Eucalyptus.
As you all know, I am a massive keeper of Korean beauty products, and this cleansing balm is my latest addition. In 2017 it debuted in the US markets and immediately stole the show. If you read the features further, you'll understand why it is so hyped. I still remember the first time I used the balm. It delicately cleans my face and removes all the makeup and skincare. The sorbet texture emulsifies into a smooth oil, returning me to my skin.
The Cleansing Balm consists of active botanicals, Vitamin E, and Vitamin C. It uses Zero Balance Technology to prevent imbalance in the skin's natural moisture.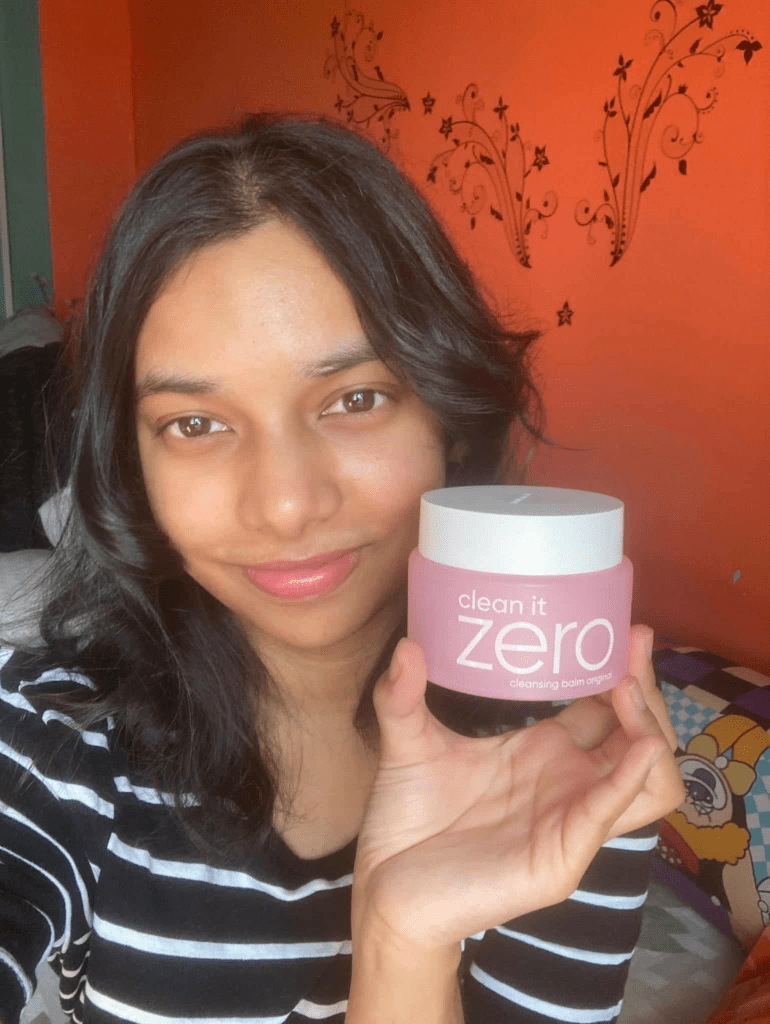 Pros
A quick and easy makeup remover
Effective cleansing without any hassle
Removes waterproof makeup in one go
Hypoallergenic
Cons
As an Elf-oholic, I always catch every single product from this brand and dig for new products to try and express my experience in words. I had discontinued this balm to add new ones to the collection; however, it is back again. As the name suggests, it hydrates my dry skin and wipes out makeup comfortably. The previous balm dried out my skin, so I had to restock some holy hydration (pun intended). It is an easy-to-use, gentle cleansing balm that makes my skin happy and hydrated.
The makeup cleanser is infused with Hyaluronic Acid, Ceramides, and Peptides to ensure soft and supple skin.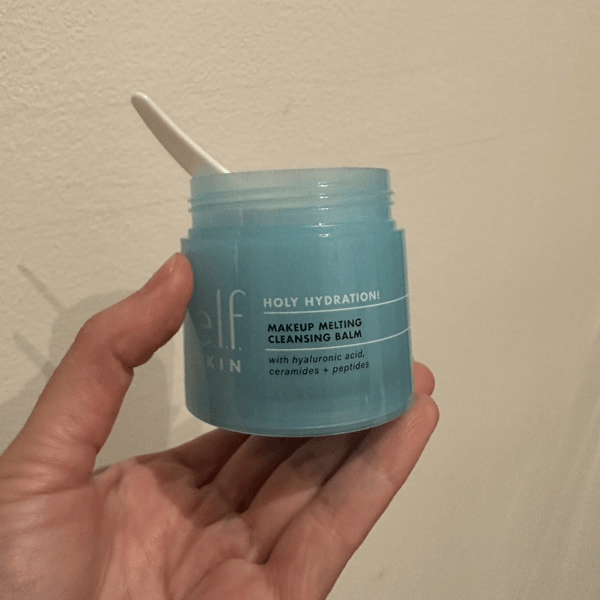 Pros
Hydrating cleansing balm
Nourishing milky texture
Suitable for all skin types
Remove makeup and other impurities without stripping
Does not leave residue
Cons
The product has mixed reviews online.
If you find cleansing balms oily and think they may clog your pores, this Makeup Rewined Cleansing Balm should be your ultimate choice. Due to its unique jelly oil texture that later transforms into smooth milk, I was excited to use this balm. The gel is as smooth as butter, leaving my skin neat and clean without disrupting my protective barrier. I usually use this as a first cleanser and continue my nighttime skincare.
The Krave Beauty Makeup Rewined includes anti-inflammatory Upcycled Grapeseed Oil and Sunflower Oil.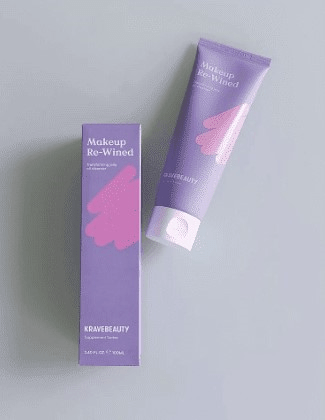 Pros
Jelly textured oil cleanser
Effectively detoxifies and removes makeup in one step
Lightweight and non-comedogenic
Cons
Unsuitable for acne-prone skin.
If you are looking for a makeup cleanser that vanishes your makeup in the blink of a minute, you must pay attention to this product. IT'S WORTH LOOKING AT when I say it easily rubs off my graphic eyeliner in a single swipe. It rinses off my heavy makeup with utmost care without dehydrating my face.
Intimately infused with Sea Buckthorn Oil, Camellia Oil, and Shea Butter, it acts up instantly and gives your skin a clean, healthy feel.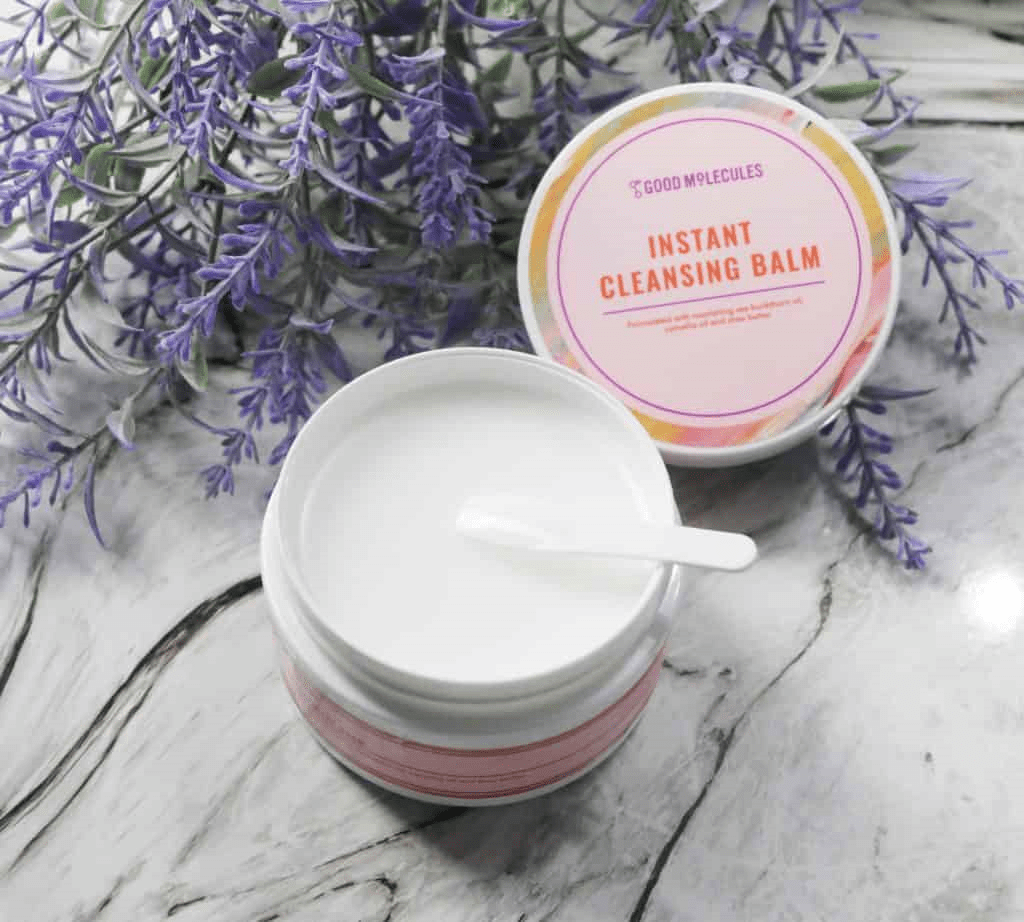 Pros
Instant Cleansing Balm
Dissolves makeup gently
Leaves zero residue
Cons
After a long tiring day, I prefer to reward my skin with a refreshing cleansing experience. And for this, I look no further than Soko Glam's Juice To Cleanse Water Wash. My current favorite cleansing balm helps me fight notorious makeup stains along with Sunscreen and Foundation. Apart from washing my makeup off, it soothes and calms my skin. A perfect way to end my hectic day.
The Water Wash has numerous fruit extracts like Mango, Lemon, Papaya, and Pineapple. It also contains essential oils like Lavender, Rosemary, and Tea Tree Oil.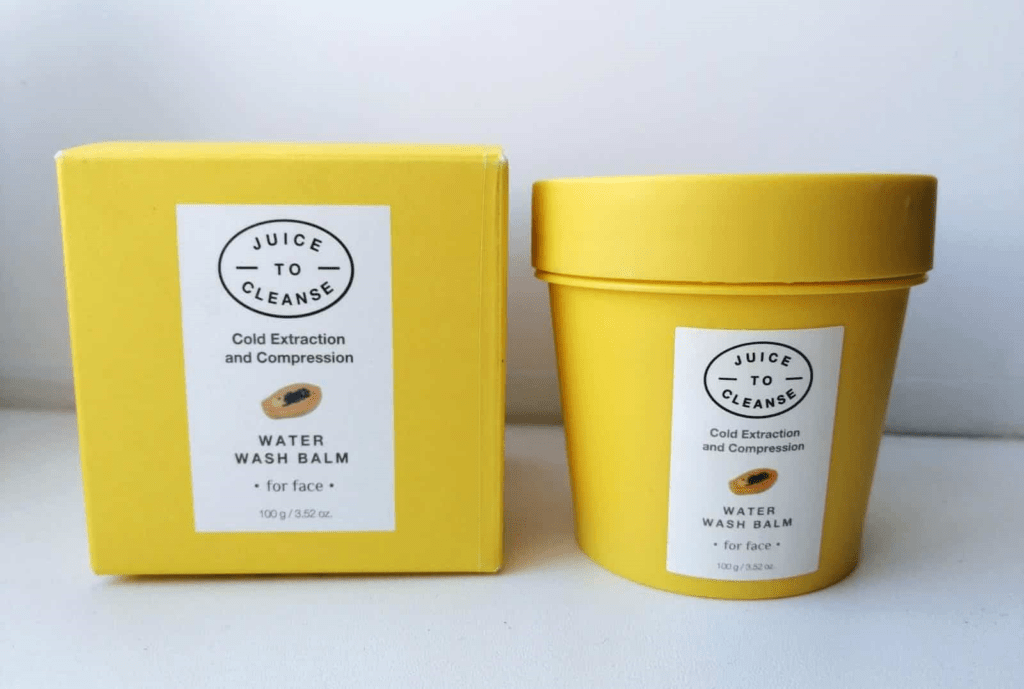 Pros
Sorbet-like balm texture
Refreshing and soothing
Washes off heavy makeup with easy and delicacy
It also acts as a mild exfoliant
Cons
It may trigger a reaction if allergic to Citrus fruits and essential oils.
I mentioned this Korean brand before in my post about Belif Aqua Bomb Dupes. I ordered a moisturizer and a cleansing balm. (I have reviewed the moisturizer in the hyperlink attached above). The cleansing balm has a solid texture that delicately melts away my makeup and dirt accumulated on my T-Zone. It draws out sebum without meddling with natural oils and keeps them intact. The moisturizing balm is non-irritating and comfortable.
The hero ingredient of the cleansing balm is enriching Rice Bran Water with Amino Acids and Minerals. It also has Sea Buckthorn Oil and Oat Meal Extracts.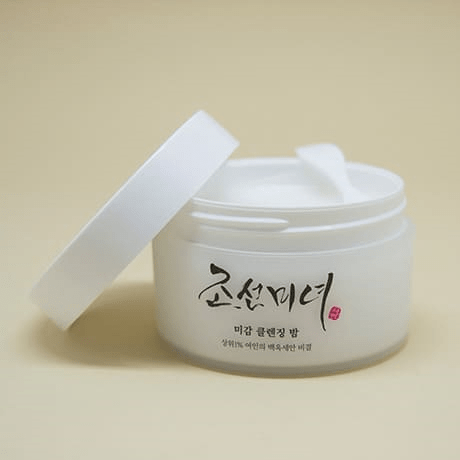 Pros
A gentle cleansing balm
Remove makeup and other pollutants settled up on the face.
Maintain the moisture levels and prevents from drying out
Non-irritating and soothing
Does not leave residue
Cons
There are better options that have smoother textures in the same price range.
Asian Skincare is not everything about Korean Skincare; we also have hidden gems from Japan. One of the many viral Japanese skincare products is The Super Healthy Skin Hot Oil Cleansing Balm from Beauty Pie. The Cleansing Balm softly helps me clean my skin and conditions it from within. The hydrating balm melts away the tiniest makeup spot with ease. Not just my whole face, I could find no trace of mascara on my lashes with a single wipe on my eye. So farewell to your trickiest makeup stains because mine already went away!
The Super Healthy Skin Hot Oil Double Cleansing Balm is Power Packed with nourishing and skin-loving ingredients such as Baobab Sarichè Oil, Rice Bran Oil, and Aloe Juice.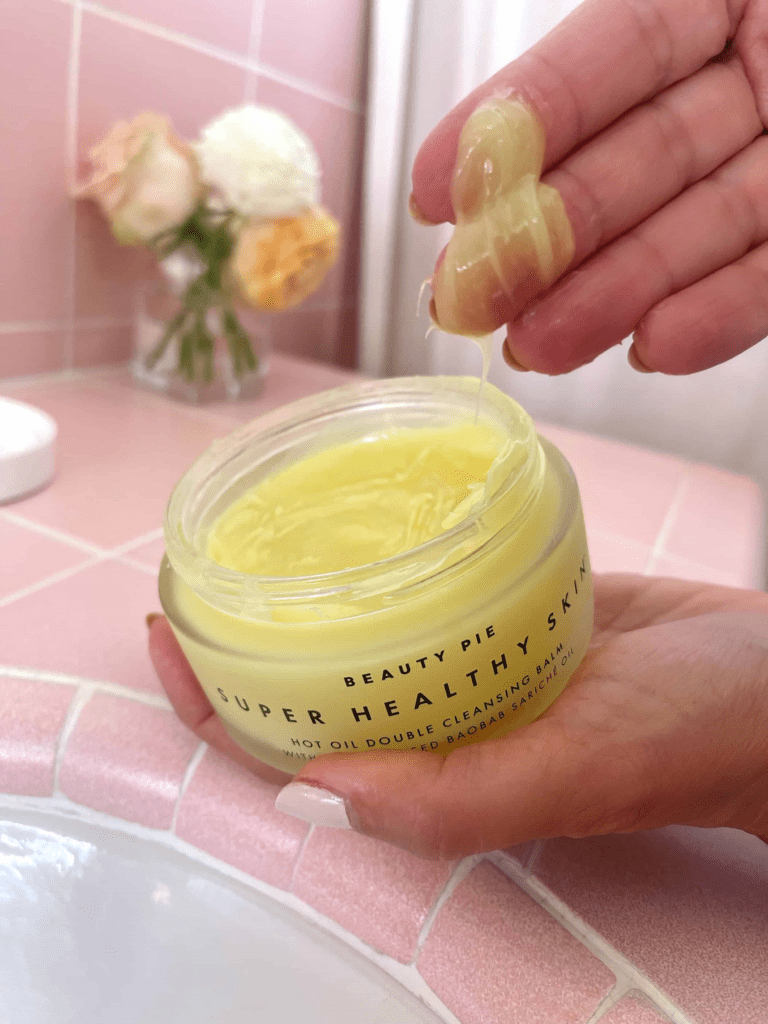 Pros
Purifies skin from within
A multi-functional double cleansing balm
Formulated with healthy ingredients
Free of Fragrance, Glutens, and Animal Testing
Cons
The Cleansing Balm may not please you if you are into aromatherapy.
Folks on TikTok were lauding the product, and the entire platform was filled with its raving reviews. So as always, I had to purchase it to test it out and inform my readers with authentic information. I was excited about the balm, so I went on with my regular makeup, and then it was time to take it off. The scent was a quick tour of the spa, and the cute spatula was waiting for me to pick it up and start applying. I was amazed to enjoy the cleansing process as it wiped off my face and revealed baby-soft skin.
The All Clean Balm is enriched with Citrus Herb Oil, Coconut Oil, Shea Butter, and White Flower Complex.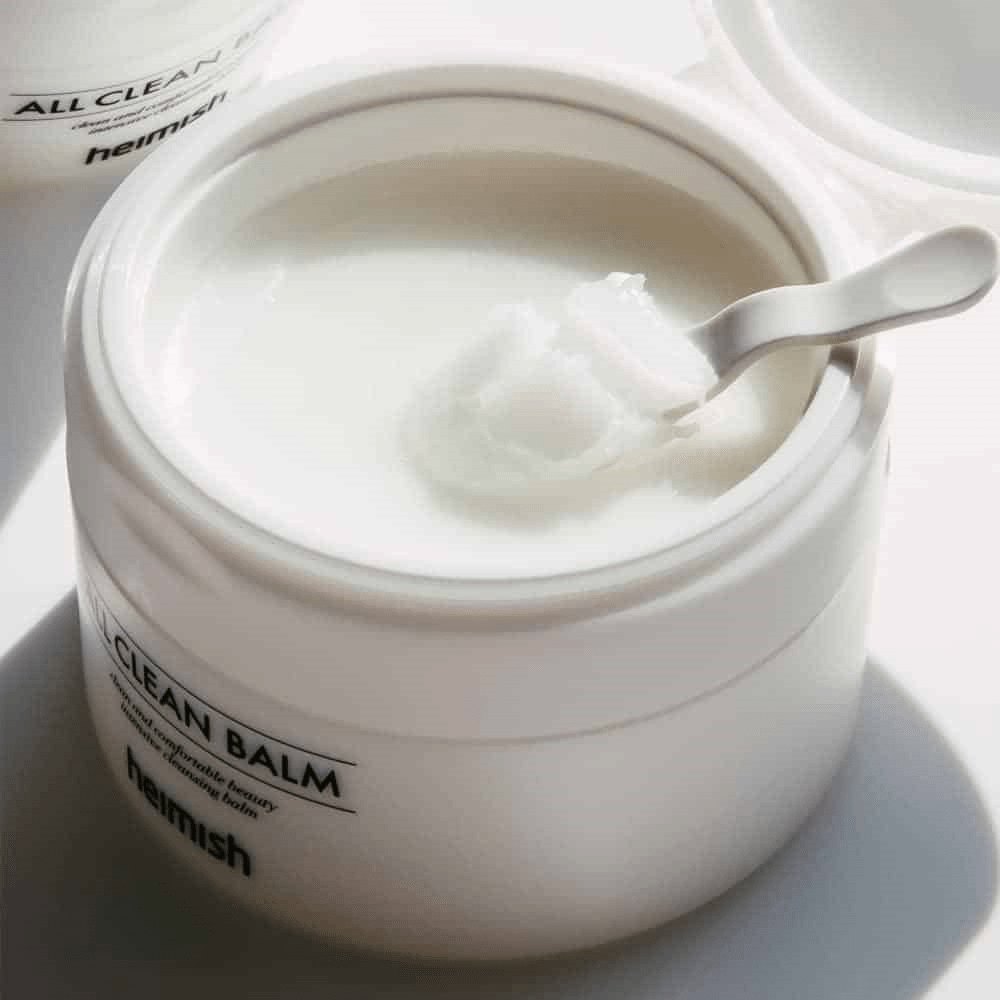 Pros
Mess-free makeup removal.
Gently wipes away waterproof makeup, skincare residue, and piled-up dirt on your face.
No eye stinginess
Pregnancy-safe and Vegan
Cons
Contains Citric Acid and Citrus Fruit Oils.
My loyal readers know I can't stop talking about Versed products. I used this Cleansing Balm long back, but I minutely remember the incredible experience. I had a lot of expectations, and it proudly lived up to its claims. The moment I opened the peach-colored jar, I was welcomed by its soothing scent. The balm is lightweight and buttery soft, removes my makeup gently, and leaves no traces of oil behind.
The Day Dissolve Cleansing Balm is made with Vitamin E, Eucalyptus, and Clove Leaf Oil for the win!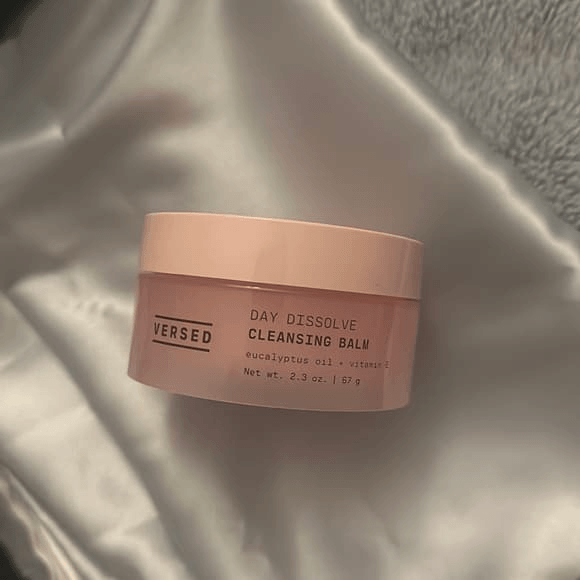 Pros
Melts away makeup without stripping natural oils
Light and gentle
Safe for all skin types
Cons
The Cleansing Balm has a strong scent.
"The Best" Rewards at a Glimpse
Elemis Cleansing Balm Dupe | Why do we use Cleansing Balms?
As we all love layering up our skin makeup and looking the best versions of ourselves, it is our prime duty to be responsible for our skin and get rid of it before calling it your day. Makeup Removing Wipes and Micellar Water get the job done, but Cleansing Balms pulls out makeup products from within. Makeup Wipes are the most convenient way to take off your makeup. You may look clean, but unfortunately, it fails to remove makeup particles stuck in your pores. You also scrub your skin to wipe off stubborn stains. It'll eventually lead you to clogged pores and acne breakouts.
Whenever you pick up a bottle of Micellar Water, remember it does not melt away waterproof makeup and shall land you with unwanted skin problems. The option that I consider is Cleansing balms. Not only are they effective in drawing out makeup comfortably, but also deep cleanse your skin and nourish it.
Choosing the correct makeup-removing balm can be hectic for you, but not when I am here to share my every inch of knowledge. While checking only three crucial points, you can easily pick the suitable Cleansing Balm.
Skin type and texture
Know your skin type and communicate with your skin. Observe how your skin reacts when you apply certain skincare products. If you have dry skin, oil-based cleansers are worth considering. People with Oily and Acne Prone Skin must stick to a lightweight formula so it does not cause blocked pores and, later, breakouts. Individuals with Sensitive skin should focus on the ingredients and be aware of allergens that may trigger reactions.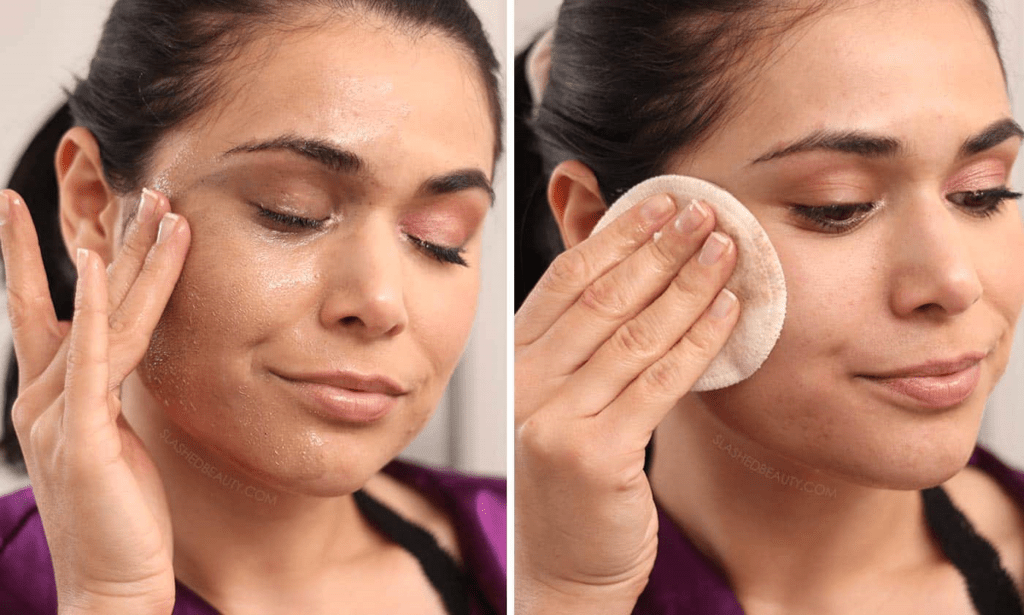 Ingredients
Cleansing Balm is an oil-based thick cleanser that preferably includes carrier oils like Jojoba, Almond, Grapeseed, Sunflower, Argan, and Avocado. They also have Citrus Fruits like Lemon and Orange extracts. It may also have essential oils like Chamomile, Lavender, and Tea Tree for aromatherapy.
However, dive deep into the list of ingredients and check for potential allergens. Always consider buying the mini version of a new skincare product and conduct a patch test. If your skin approves, you are good to keep it.
Scents
Filter out cleansing balms that describe fragrances allergic to you. If you have a sensitive nose, go into detail and read the product descriptions without fail. Remember to skim through the list of the main ingredients. Nowadays, many beauty websites decode ingredients and explain their functions for easy reference. I prefer mild, bearable, soothing scents that do not linger too long.
Frequently Asked Questions | Elemis Cleansing Balm Dupe
What does a Cleansing Balm do?
A Cleansing Balm removes stubborn makeup by deeply penetrating your skin and gently wiping out your face. It is an oil-based cleanser that emulsifies into milk to melt away your makeup and give you smooth and hydrated skin.
How to use Elemis Cleansing Balm?
You can seek the benefits of the Elemis Pro-Collagen Cleansing Balm in just two easy steps.
Take a dime-sized amount and apply it to your face and neck. Remember your hairline and jawline as they are prone to acne breakouts.
Then gently remove makeup with your moistened fingers. Wipe off with a clean, damp cloth.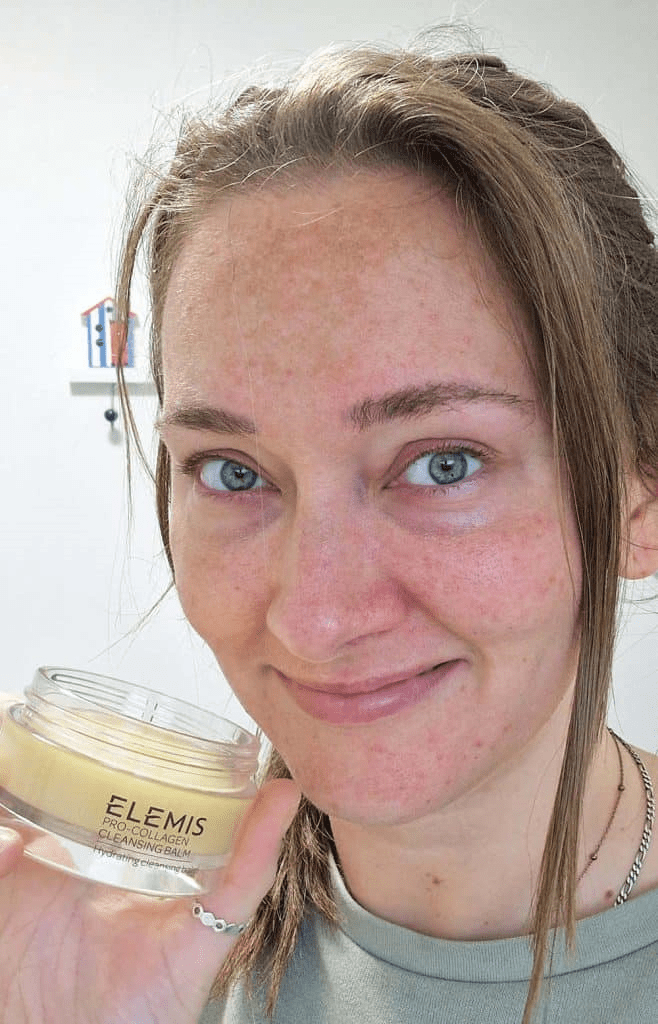 Do I wash my face after I use Elemis Cleansing Balm?
Yes. Even though you wipe off the excess makeup, washing your face after using the Elemis Cleansing Balm is essential for cleaner skin.
Why does Elemis Cleansing Balm need a Dupe?
The cleansing balm is too overpriced, and numerous other brands perform expensively without being too brutal on your pockets. Another reason is that the Elemis Cleansing Balm contains an overpowering scent and is incompatible with sensitive skin.
What is the Elemis Cleansing Balm Dupe?
Marks and Spencer Ultimate Cleanse Rose Cleansing Balm is the best Elemis Cleansing Balm Dupe. They have similar ingredients and are equally effective.
The Closure | Elemis Cleansing Balm Dupe
Good quality makeup products need good quality makeup removers, and no makeup dissolving techniques other than Cleansing Balms can get the job done. I discussed the cult favorite Elemis Pro-Collagen Cleansing Balm and its 11 substitute products in this write-up. I revised a quick buying guide and answered common queries for better insights. I have also awarded all 11 products that reflect their best qualities to help you find better. I hope you benefit and get yourself the perfect Elemis Cleansing Balm Dupe.