Women have been sculpting eyebrows even before eyebrow pencils were a thing. Dark and fuller brows draw attention to the eyes and play a vital role in conveying emotions through facial expressions. They were introduced to an eyebrow pencil back in the 20th century. Since then, eyebrow pencils have become a staple in every makeup bag. Today, various brands offer eyebrow pencils with different formulas and shades.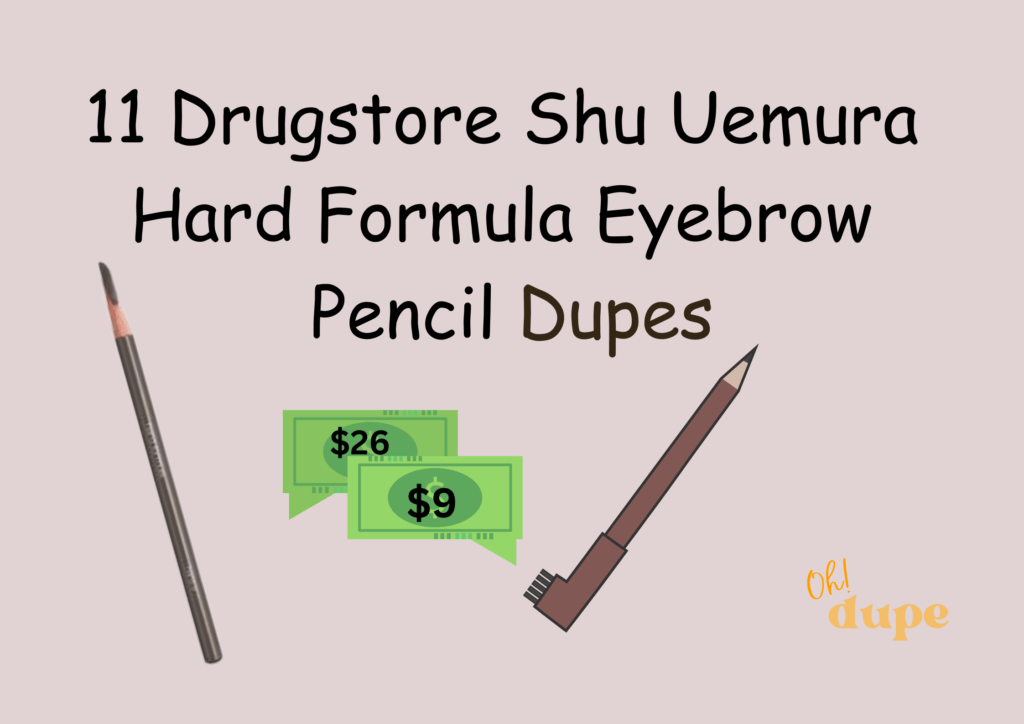 One of the popular eyebrow pencils that women love is the Shu Uemura Hard Formula Eyebrow Pencil. Its unique oil-activated formula and ultimate precision have made it a go-to eyebrow pencil. Offering six different shades, it gives a natural brow makeover. Despite its perfect product profile and clean ingredients, the local folks ignore this product. The only reason is that this product demands high financial investment.
Most people are ready to commit; however, some find it difficult to afford. Don't worry; I have your back! For those nervous about purchasing this eyebrow pencil and wanting to achieve fuller brows without burning a hole in their pockets, I have 11 different products for you to choose from. Yes, you read it right! In this article, I will share Shu Uemara Hard Formula Eyebrow Pencil Dupe, which is equally effective and reasonable.
Shu Uemura Hard Formula Eyebrow Pencil Dupe | Choose From The Best!
Shu Uemura is the first-ever Japanese brand that got global recognition. The brand is rooted in their culture and associates their products with their rich traditions. They describe the shape of their popular eyebrow pencil as the Naginata Samurai sword denoting precision. They explain each pencil as the "epitome of Japanese craftsmanship."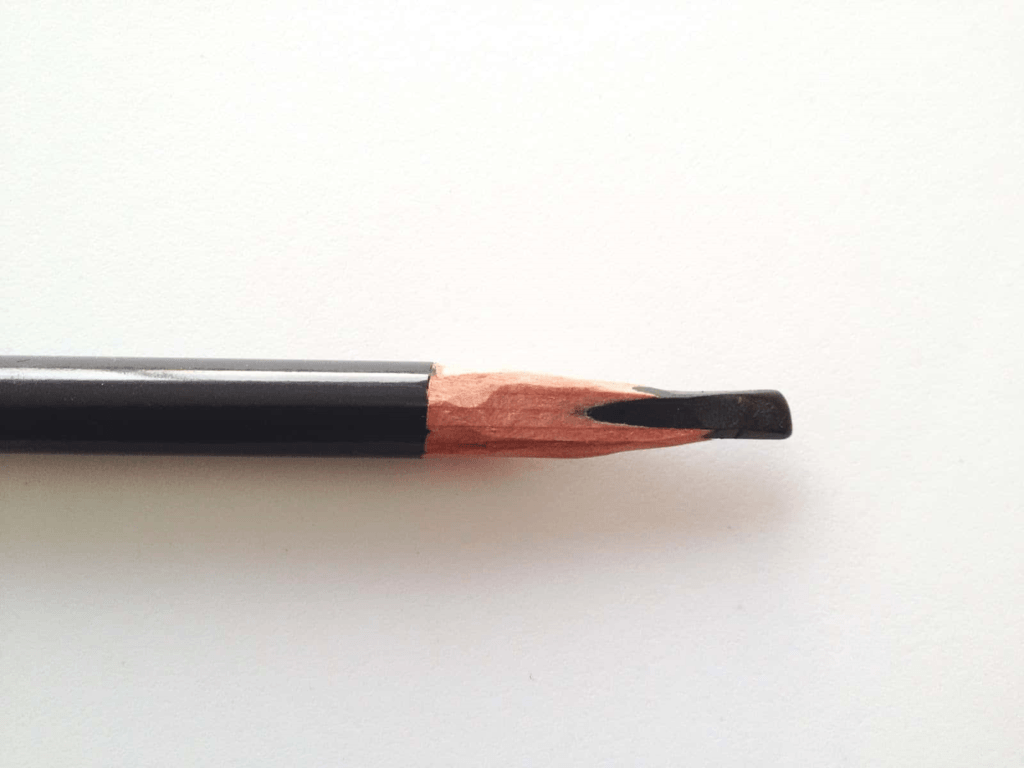 When I recall this product, I remember my cousin using this brow pencil. I took the pencil and began swatching it in my hand. There was little to no color payoff. When I showed her my hand, she told me to try it on my brows. To my surprise, it was impressive. It is unique and volumizes your brows, giving them a natural uplift.
However, it is very costly for an eyebrow pencil. I know you are about to pause here and start hunting for cheaper alternatives. There is no need for that as I will elaborate on 11 Affordable Shu Uemura Hard Formula Eyebrow Pencil Dupe. So without any further ado, let's get into it.
The first eyebrow pencil close to Shu Uemura's eyebrow pencil is from the Billion Dollar Brows Store. The BDB universal brow pencil is flexible with almost every skin tone and hair color. It comprises hydrating ingredients such as Olive, Jojoba, and Macadamia. They give my brows a natural finish without making them look made up.
It is a perfect eyebrow pencil to fill in my sparse spots and adds fullness to my brows. In a beauty world where women counter issues selecting the perfect shade, the BDB eyebrow pencil has a Universal shade that simplifies shade selection with one universal Taupe shade.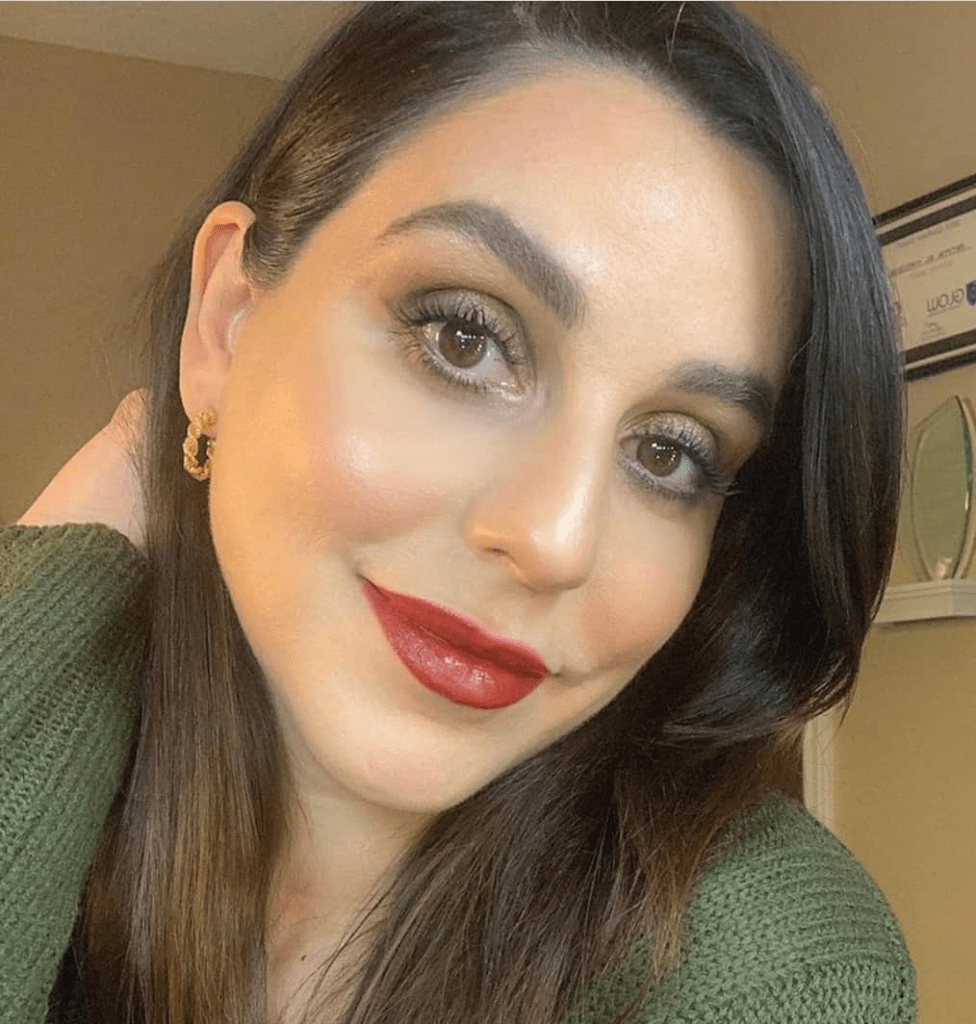 Pros
Universal shade brow pencil
Long-lasting and stays on all-day
Water-resistant formula and smudge proof
Has a spoolie brush for effortless blending.
Smooth and creamy texture
Self-sharpening mechanical pencil
Works great for beginners as well as professionals
Versatile and convenient
Vegan and cruelty-free
Cons
The quantity of the product is significantly less, and the pencil is too soft and fragile.
Reviews
Shanaya said, "I don't like when my brows look made or shaped. I love to keep it natural, so this eyebrow pencil works perfectly for me. It is a great eyebrow filler, and the applicator is very smooth. It is very long-lasting and does not smudge. This is my go-to eyebrow pencil."
The next product that can replace the Shu Uemura eyebrow pencil is the L'oreal Paris Brow Stylist Definer. Its ultra-fine tip makes precision easier. The self-sharpening brow pencil is retractable and convenient.
It enhances my eyebrows and adds definition. The goodness of Sunflower seed oil promotes fuller and bolder-looking brows. This eyebrow pencil completes eye makeup with dark and natural-looking eyebrows.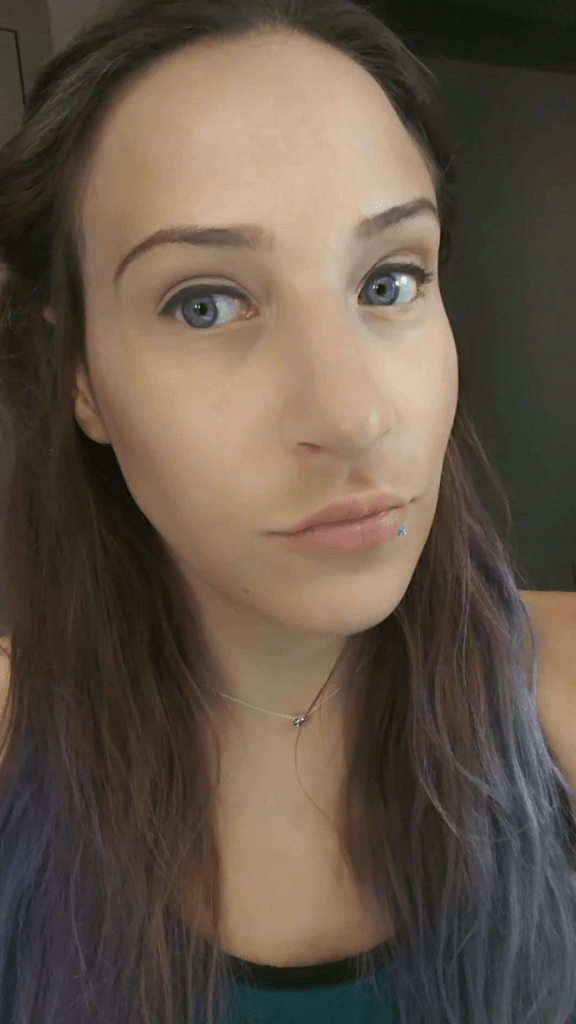 Pros
Ultra fine tip for perfect and precise eyebrows
Retractable pencil with self-sharpening mechanism\
Draws tiny brows and fills in sparse areas and gaps
Available in 10 different shades
Has an attached spoolie brush to blend and groom eyebrows.
Smudge-proof, waterproof, and long-lasting
Safe for sensitive eyes as well as for contact lens wearers
Ophthalmologist tested
Cons
The quantity of the product is significantly less.
Reviews
Ashley comments, "So I've been using this eyebrow pencil for a long time. I love the variety of shades, as I found the perfect shade for my brows. The product manages to live up to its claims and gives me a perfect brow look at every use. The tip of this pencil is fine that helps me draw brows toward the end. Also, I use the spoolie brush to blend in the midpart. It is effortless and convenient. This is one of the best eyebrow pencils I have ever used."
It would be a crime if I missed out on this product. I've been using this product for a few years now, and it wouldn't be wrong if I placed this in the Shu Uemura Hard Formula Eyebrow Pencil Dupe list.
The eyebrow pencil has a unique triangular similar to the Shu Uemura. It delivers perfect-looking brows with utmost precision and defines the overall look. Available in 4 different browns, it is the ultimate product to achieve dark and well-shaped eyebrows.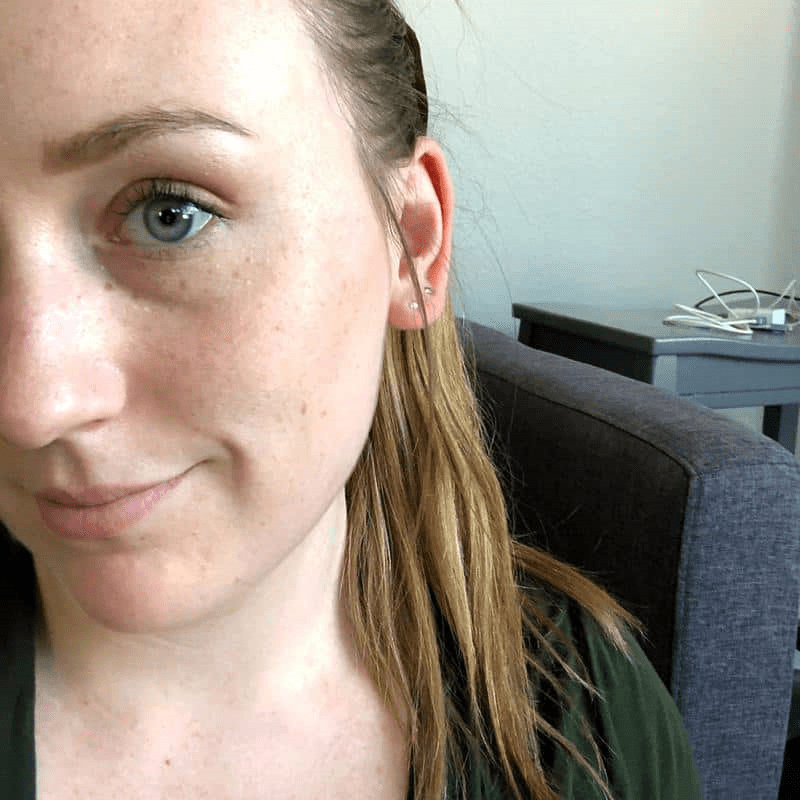 Pros
Has a retractable and triangular pencil
Dual-sided with a spoolie brush for blending and shaping
Outlines the brows with utmost precision
Fills in eyebrows with a natural brown finish
Easy to use and long-lasting
Smooth and creamy
Not tested on animals
Cons
Most people say it can only be used as a filler, not for individual brows.
Reviews
Elle reveals, "I discovered this product when a user on Reddit recommended it to me. I was excited about it as many users had given a green signal. And as expected, it was worth my purchase. I am absolutely amazed at the final look that it creates. Its triangular tip helps me add a definite shape to my brows and makes it easy at the edges. The spoolie seamlessly blends the product giving it a natural look. Worth the wait, worth the money."
Have you ever thought of having contoured eyebrows at home? Yes! I had the most beautiful brow look with the Elf Instant Lift Brow Pencil. It instantly enhances and highlights the brows while giving them an uplifting look.
The ultra-fine tip helps to map down edges and individual hair. The secret to its smooth and creamy texture is the antioxidant-enriched grape seed oil and Vitamin E. This eyebrow pencil is a must-have for people like me who love contoured and arched eyebrows.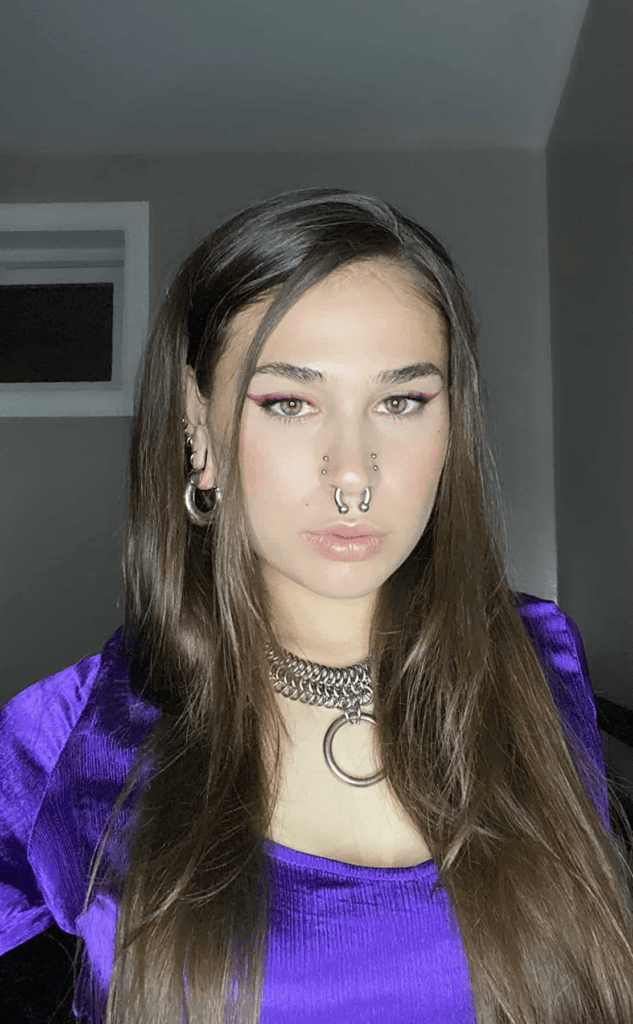 Pros
Retractable design with a fine tip
Smooth and creamy texture
Available in 5 different browns
Instantly lifts brows
Smudge resistant formula
Antioxidant and Vitamin enriched ingredients
Free of Parabens and Phthalates
Non-alcoholic and unscented
Vegan and cruelty-free
Cons
The consistency of the product inside becomes thick after regular use.
Reviews
Sherry said, "I cannot stand the tattooed look of my eyebrows. My search for a natural and fine-tipped eyebrow pencil ended when I found this product on Amazon. I decided to give it a go, and oh my god! I was amazed to find that one eyebrow pencil I'd been searching for so long. It is the perfect eyebrow pencil with a micro tip and has all brown shades. This eyebrow pencil is the secret to my beautiful eyes."
As the name suggests, the NYX Professional Makeup Micro Brow is a micro-tipped eyebrow pencil. It makes outlining eyebrows easier and makes a difference. Not only does it shape and fill in my brows, but it also enhances them and adds a sharp definition. A single application precisely coats my brow hair and gives me a matte finish.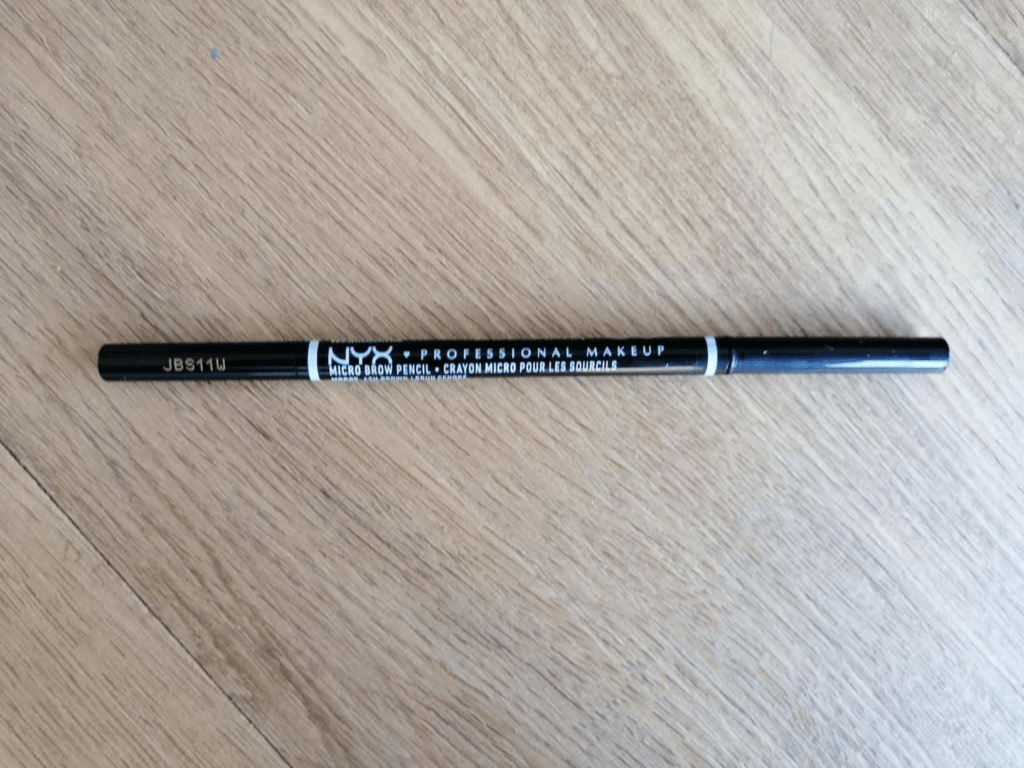 Pros
Shapes and defines eyebrows
Has a retractable design and ultra-slim tip
Darkens and creates fuller-looking brows
Available in 12 shades
Vegan and Cruelty-Free
Cons
Most users complained that the product doesn't last long.
Reviews
Ariana commented, "This is such a great product for a girl on a budget! I have never found an eyebrow pencil so effective and convenient. I really like its micro tip; it helps me draw out edges like a pro! I really love this eyebrow pencil."
The triangular shape of this eyebrow pencil reminds me of the Shu Uemura eyebrow pencil. With perfect pigment, the eyebrow pencil glides smoothly and combs through with a light color payoff. The Vitamin E-infused eyebrow pencil is ideal for people like me inclined towards flawlessly natural-looking brows.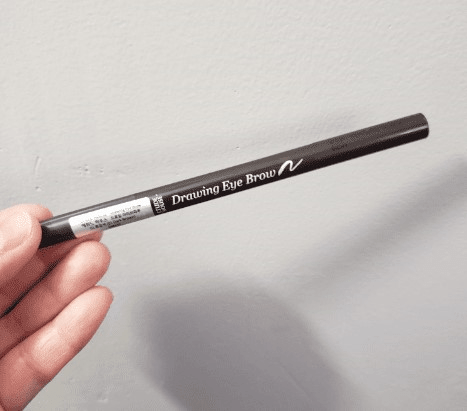 Pros
Thin triangular-shaped tip
Moisturizing ingredients for smooth application
Gives out the natural color
Adhesive lasting power
Neat and delicate finish
Available in 7 shades
Cons
The product is difficult to find, and the colors are different from what is shown.
Reviews
Jenny said, "I finally got this eyebrow pencil after a long time. One of my classmates recommended this to me. So I tried this product out of peer pressure. I didn't have an extraordinary experience; I found it okayish. I don't think I will restock this. It is not bad; it didn't work out for me."
You can consider this eyebrow pencil if you are unwilling to buy Shu Uemura's eyebrow pencil. This pencil delivers a well-defined eyebrow look like the Shu Uemura's. Its micro tip provides precise and edged eyebrows with a natural look. Formulated with Argan Oil and Marula Oil, it smoothens and moisturizes hair strokes that are easy to shape.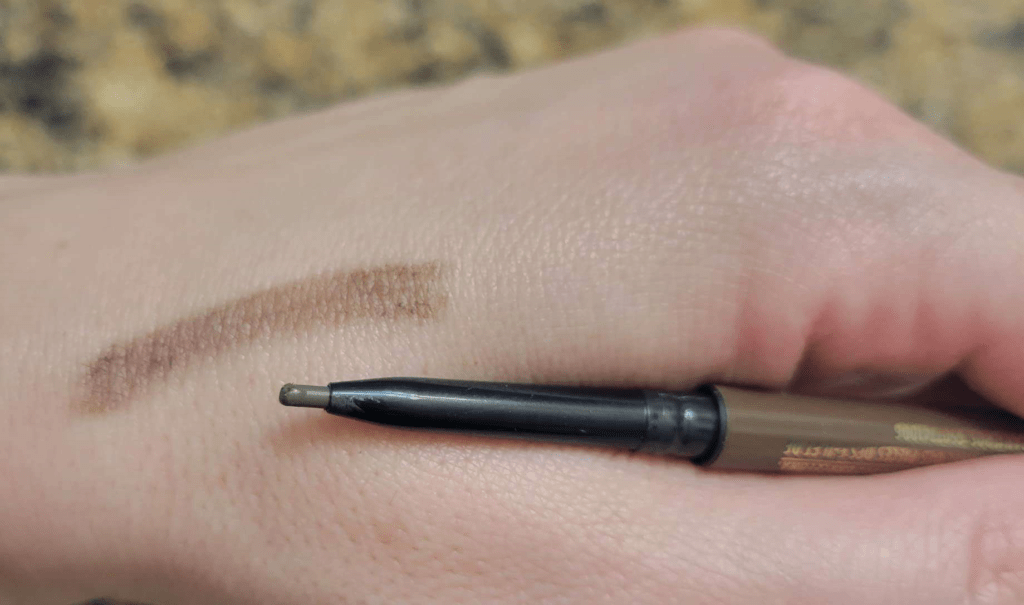 Pros
The appearance of high-definition and precise eyebrows
Formulated with natural oils
Claims to last for 16 hours
7 versatile shades
Microtip and blendable pigment
Smudge-proof and Water Resistant
Cons
Light pigment and fragile tip
Reviews
Britney said, "I was tired of using clumpy eyebrow pencils. One of my colleagues recommended this product. I was hesitant at first but then decided to give it a try. I have a pretty good experience. But the only drawback I observed was the color payoff. It needs constant application to achieve the desired pigment. I would rate it a 3 out of 5."
The brand that has introduced the world to eyebrow pencils is Maybelline. The product features a teardrop-shaped tip for precise application. Not only does it softly define brows, but it also makes them look groomed and natural. The antioxidant-enriched eyebrow pencil is a must-have for everyone who loves to pamper their brows.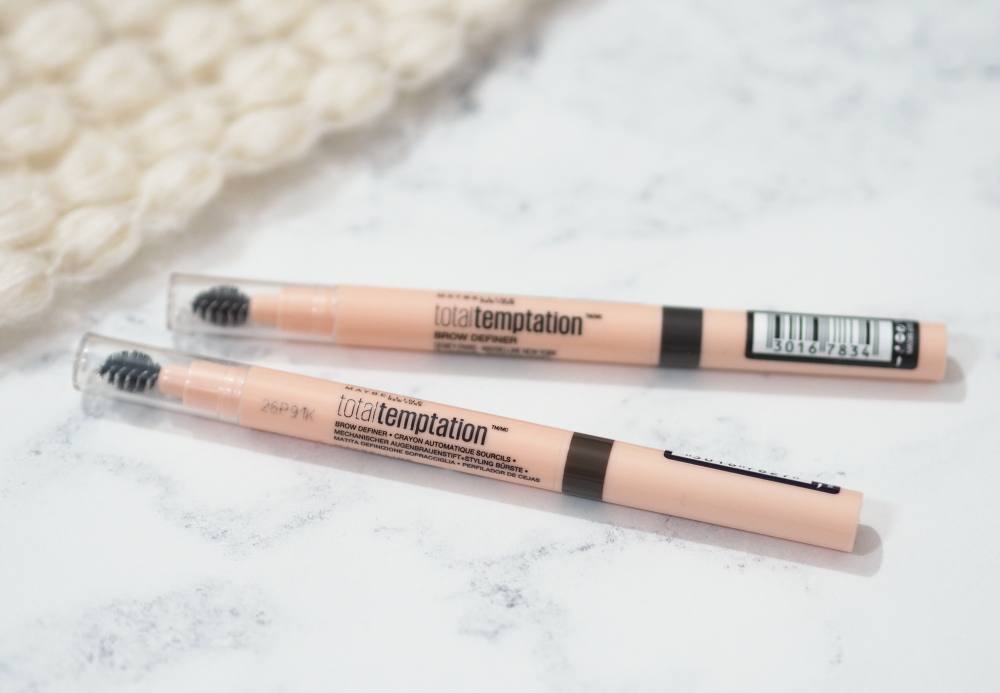 Pros
Fills in and shapes brows efficiently
Has a teardrop-shaped tip for precision
Delivers a soft and natural brow look
Creamy texture and liquidy
Antioxidant enriched
Stays on all-day
Available in 7 different shaded
Cons
Needs constant reapplication to have the desired color payoff.
Reviews
Amelia commented, "I don't usually write reviews, but this product made me write one! This eyebrow pencil is much better than expensive and high-end brow liners. In a word, I would say: The OG eyebrow pencil."
The triangular tip of this eyebrow pencil resembles Shu Uemura's eyebrow pencil. It shapes eyebrows and fills them with precision. Not only does it volumizes brow, making them look dark and fuller. Its water-based formula helps to keep my brows defined and in place all day.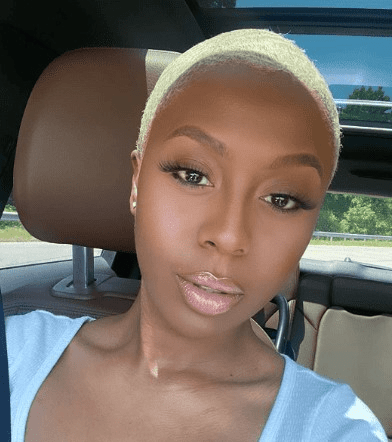 Pros
Enhances brows and volumizes them naturally
Triangular-shaped tip for easy and precise-looking brows
Water-based formula and gel-like texture
Smudge-free and water resistant
Vegan and cruelty-free
Long-lasting and convenient
Available in 6 different shades
Cons
A user complained of inaccurate color description.
Reviews
Kiara said, "This is my third purchase of this product, and I just can't get over the look it gives to my eyebrows. I especially like the angular tip; it helps outline brows so conveniently and gives a natural finish. This is one of my favorite eyebrow pencils."
Years ago, I received this product by accident. Instead of replacing it, I decided to give it a try. To my surprise, it was impressive. I was reminded of this eyebrow pencil when I was asked to write the Shu Uemura Hard Formula Eyebrow Pencil Dupe.
Its thin tip gives you well-sculpted and contoured eyebrows. It helps you create pointed and fuller-looking brows and leaves a natural finish. The goodness of Castor Oil and Coconut Oil nourishes the brows and keeps them in place.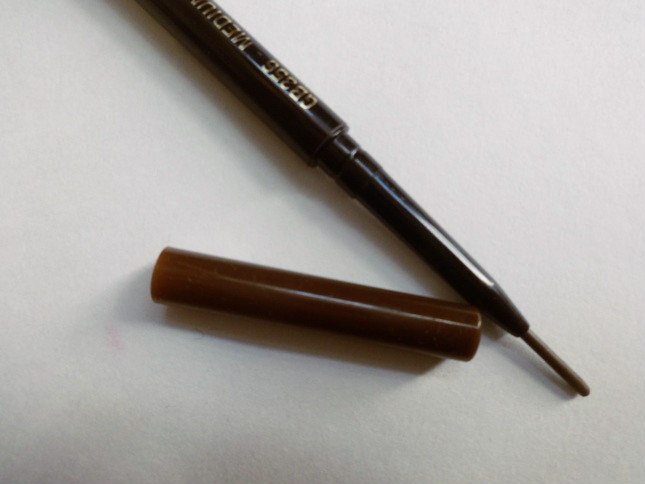 Pros
Thin tip for on-point application
Long-lasting and smudge resistant
Retractable design for flawlessly arched brows
Formulated with natural oils
Delivers natural-looking eyebrows
Cons
This product has mixed reviews.
Reviews
Aliza commented, "I am into drugstore makeup, and I read a lot of mixed feedback online. Based on people's experiences, I decided to try this product out. I was quite surprised. It was not much better than what it had been advertised. It has a lot of pigment and color payoff. I need to apply and literally glide it once to get the color. I am quite satisfied."
Last but not least, this is one of the popular drugstore brands. The Covergirl Easy Breezy eyebrow pencil has a micro tip and built-in spoolie for effortless blending. The key feature is the eyebrow pencil does not require sharpening. It glides smoothly onto the brows and gives a natural look.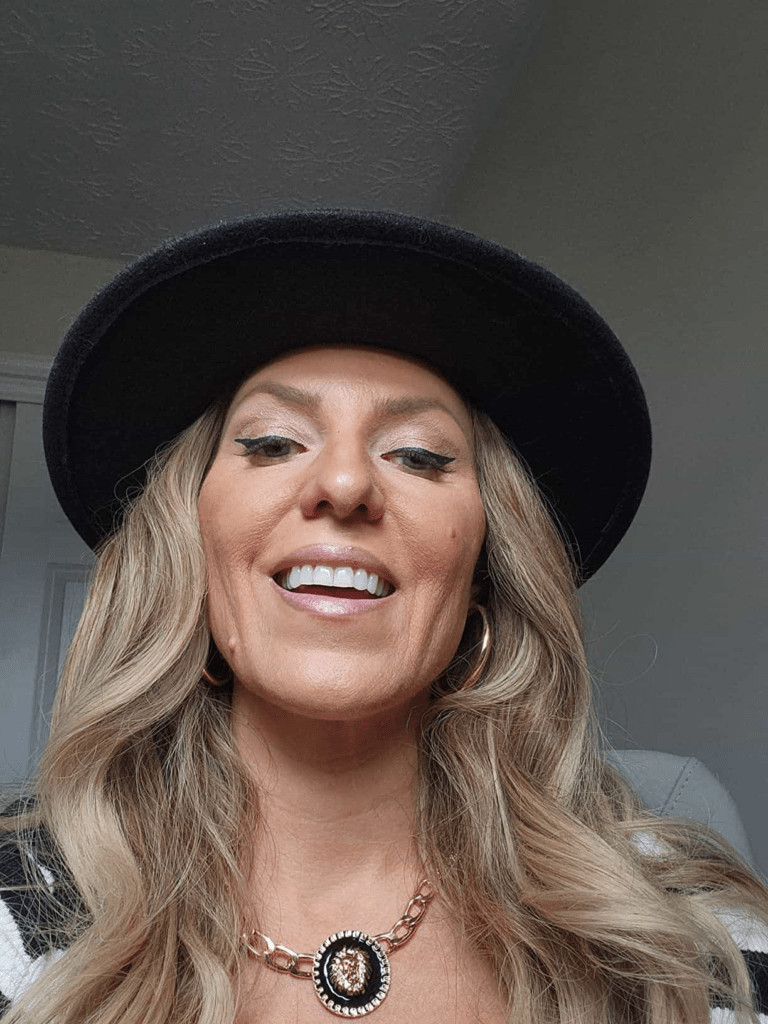 Pros
Fills in brows and has a pointed tip
Has a built-in spoolie for effortless blending
Hypoallergenic and suitable for sensitive eyes
No sharpening needed
Vegan and cruelty-free
Cons
The eyebrow pencil does not stay longer.
Reviews
Iliana said, "I saw this product in a blog and was intrigued to use it. I was shocked as it was the perfect eyebrow pencil. Some users have bashed the product mercilessly, but it worked out very well for me. I am delighted with the eyebrow pencil."
Frequently Asked Questions | Shu Uemura Hard Formula Eyebrow Pencil Dupe
What is an eyebrow pencil?
Eyebrow pencils are cosmetics specially designed to enhance eyebrows and groom them. A thin-tipped pencil with a spoolie brush at the end is generally used for detailing eyebrows and making them look dark and fuller.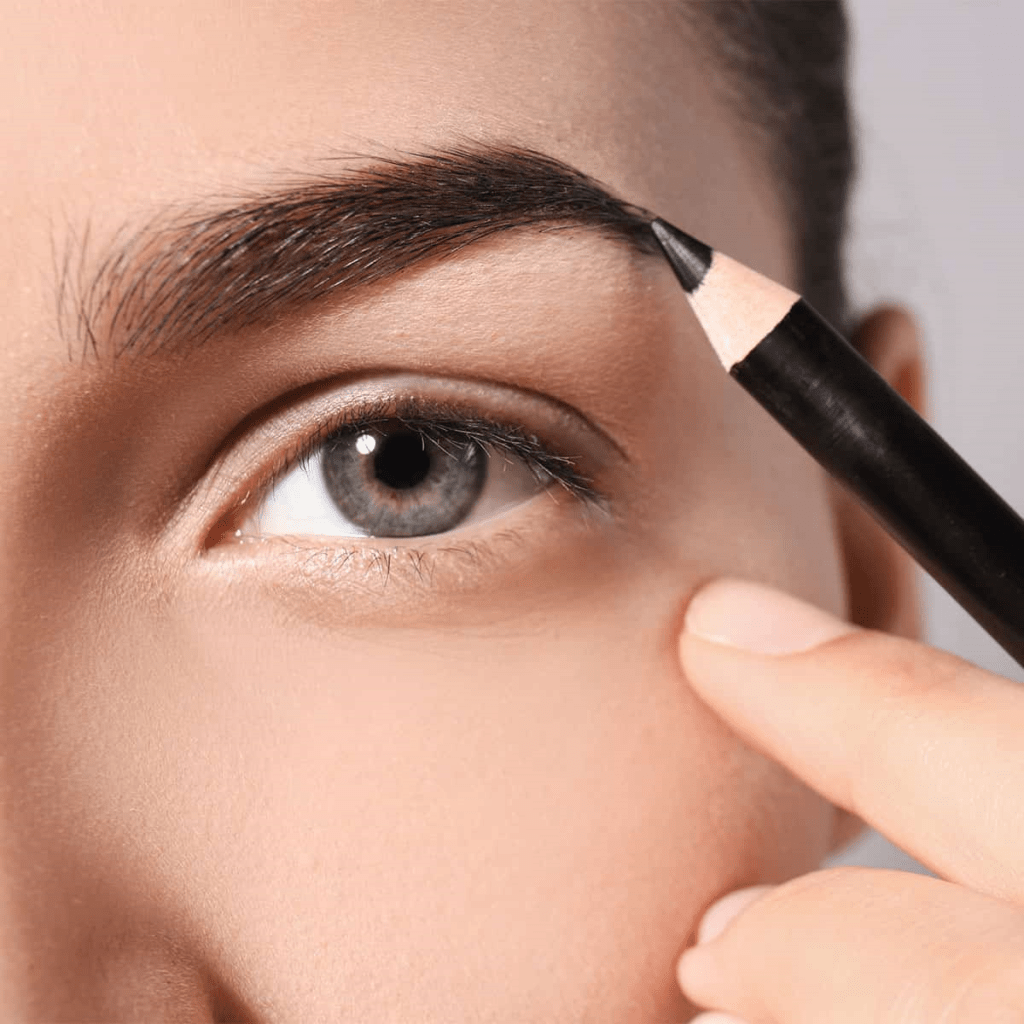 How to use an eyebrow pencil?
One should start by combing the brow hair toward the hair growth and then fill in the middle part. Then with delicate hands, draw out hair and make them in the desired shape.
Is Shu Uemura Hard Formula Eyebrow Pencil good?
Shu Uemura Hard Formula Eyebrow Pencil is one of the popular eyebrow pencils. It is known for its ultra-precision and natural oil-infused formula.
Why do we need a Shu Uemura Hard Formula Eyebrow Pencil Dupe?
The Shu Uemura Hard Formula Eyebrow Pencil is a must-have product with a perfect makeup profile. However, the eyebrow pencil comes with a hefty price tag that is difficult for most people.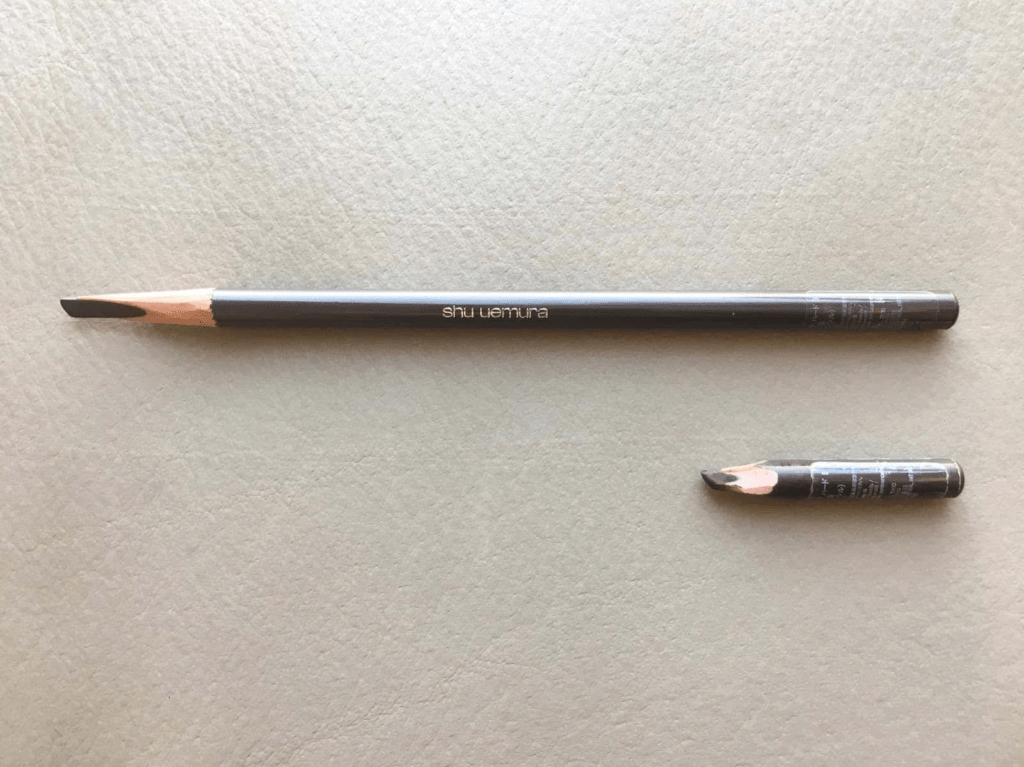 What to look for when buying eyebrow pencils?
One should be careful while purchasing eyebrow pencils. First of all, you should consider your shade. The wrong shade might make your brows look cartoonish or tattooed. The secondary key aspect is the tip. The finer the tip, the higher the precision. Formulation, texture, consistency, and reviews should also be considered.
Closure
In conclusion, the overall makeup look depends on the details. In the case of eyebrow pencils, they impact the final makeup look. While looking for eyebrow pencils, one must consider their definition and formula. One of the products that are the total game changer is the Shu Uemura Hard Formula Eyebrow Pencil. It is the absolute choice for beginners as well as professionals.
However, it is pretty pricey for an eyebrow pencil, and some brands deliver high-quality brow makeup reasonably. In this article, I have briefly elaborated on Shu Uemura Hard Formula Eyebrow Pencil Dupe, which is equally efficient and affordable. I hope you find this article helpful and cater to your makeup needs.
Here's more for you: