What if I told you that having flawless skin on a girl's day out is no more a dream? Yes! With Mac Strobe Cream, you can chisel all your sharp features and erase imperfections like a pro! But will fulfilling that dream cost you sleepless nights?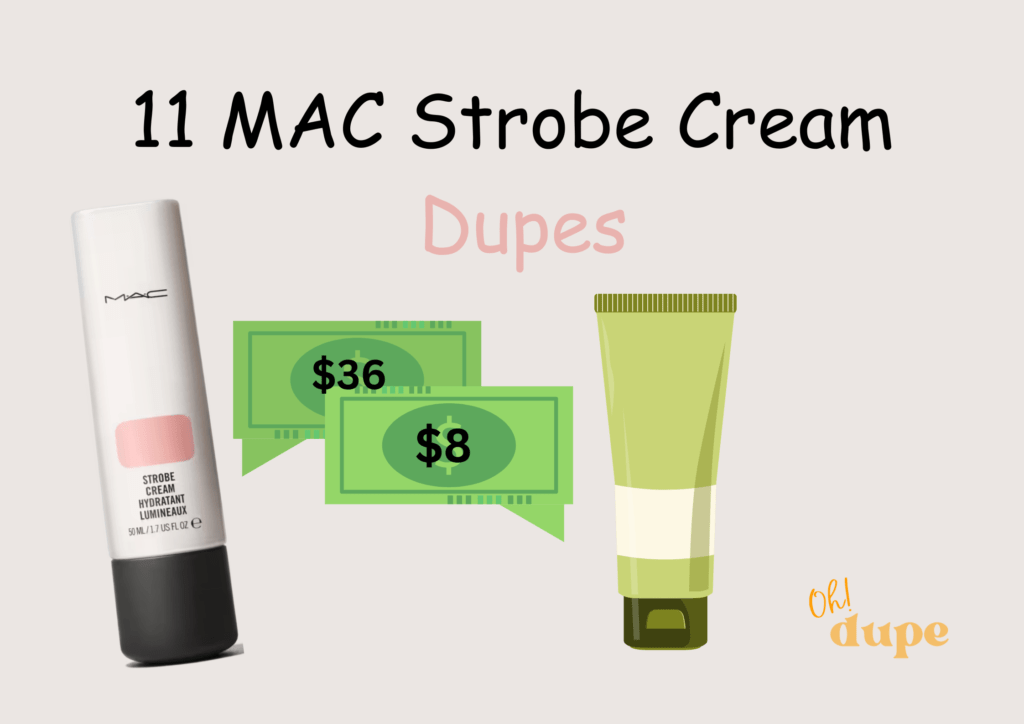 No! That won't happen because I have a list of Mac Strobe Cream dupe that work with the same intensity and adjusts your skin type and budget. Scroll below to find 11 substitutes of the Mac Strobe Cream to choose from! 
MAC Strobe Cream Dupe | Discover The Best Option!
Established in 1984, MAC Cosmetics is a Canadian brand known for its high-end products. One of their products from the premium makeup collection is the MAC Strobe Cream. It is a moisturizing strobe cream that claims to enlighten your face and instantly transform your dull skin into a youthful look.
The richness of Green Tea Leaf Extract, Fruit extract, and Jojoba Oil together leaves me with a hydrating and radiant look. It is available in 3 shades- Pinklite, Peachlite, and Silverlite. The Pinklite shade gives me a pink glow and a dewy finish. I use this under my foundation for a subtle and elegant look.
Why Does It Need A Dupe?
The MAC Strobe Cream is everything you need to achieve an effortless glow and a glass-skin look. However, few components and the hefty price tag shun away a lot of makeup enthusiasts who wish to achieve radiant skin instantly.
The MAC Strobe Cream contains Citric Acid and Fragrance, which are potential allergens, especially for sensitive skin. However, in this article, we shall know 11 MAC Strobe Cream Dupe closely and learn about them in detail.
I discovered this product while analyzing the Burt's Bees brand. I recently ran out of my strobe cream and thought to give this a go. It claims to luminize your skin naturally with a hydrated finish. The highlighter is infused with their patented Green Tea Extracts, Lotus Flower Extract, Castor Oil, Vitamins, and Antioxidants.
The goodness of organically derived glow cream left my skin with a radiant and smooth finish. After a month of use, I can say this product lives up to its claims and resembles the MAC Strobe Cream.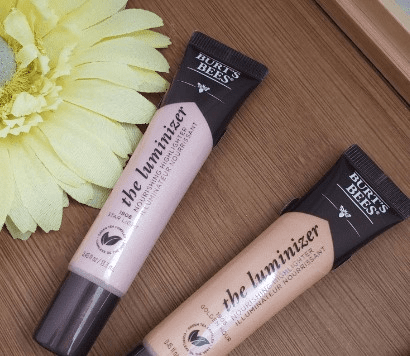 Pros
Available in 3 different shades- Star Light, Golden Hour, and Dusk
A nourishing liquid highlighter
Hydrating and Non-Sticky
Infused with natural ingredients
Provides high coverage with a metallic finish
Suitable for all skin tones
Unscented and Cruelty-Free
Free of Parabens, Phthalates and SLS
Cons
The list of ingredients reveals the presence of Ascorbic Acid (the purest form of Vitamin C) that can cause slight irritation.
Reviews
Hazel wrote, "I am 24 and more inclined towards minimalistic makeup. I mix this highlighter with my foundation to get a dewy finish. Sometimes, it can be worn alone too. I like its light consistency; how it seamlessly blends onto my skin is just wow! It is worth my purchase, and I am genuinely satisfied with this luminizer."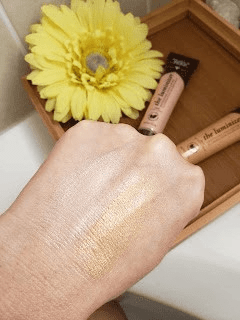 Shanaya said, "I came across this highlighter while scrolling social media. I totally love the consistency, and it has an amazing texture. It effortlessly blends into my skin without making it look cakey. When applied with foundation, it gives a dewy finish, and as a highlighter, it sharpens my features. I really love this product."
The next MAC-like strobe cream comes from one of the iconic global makeup brands- L'oreal Paris. It is an illuminating and moisturizing primer that uplifts the look with its hydrating formula.
The Lumi Glotion contains Luminous Pearls for extraordinary shine and is enriched with the goodness of Glycerin and Shea Butter that accredits the smoothness and plumpness of your skin.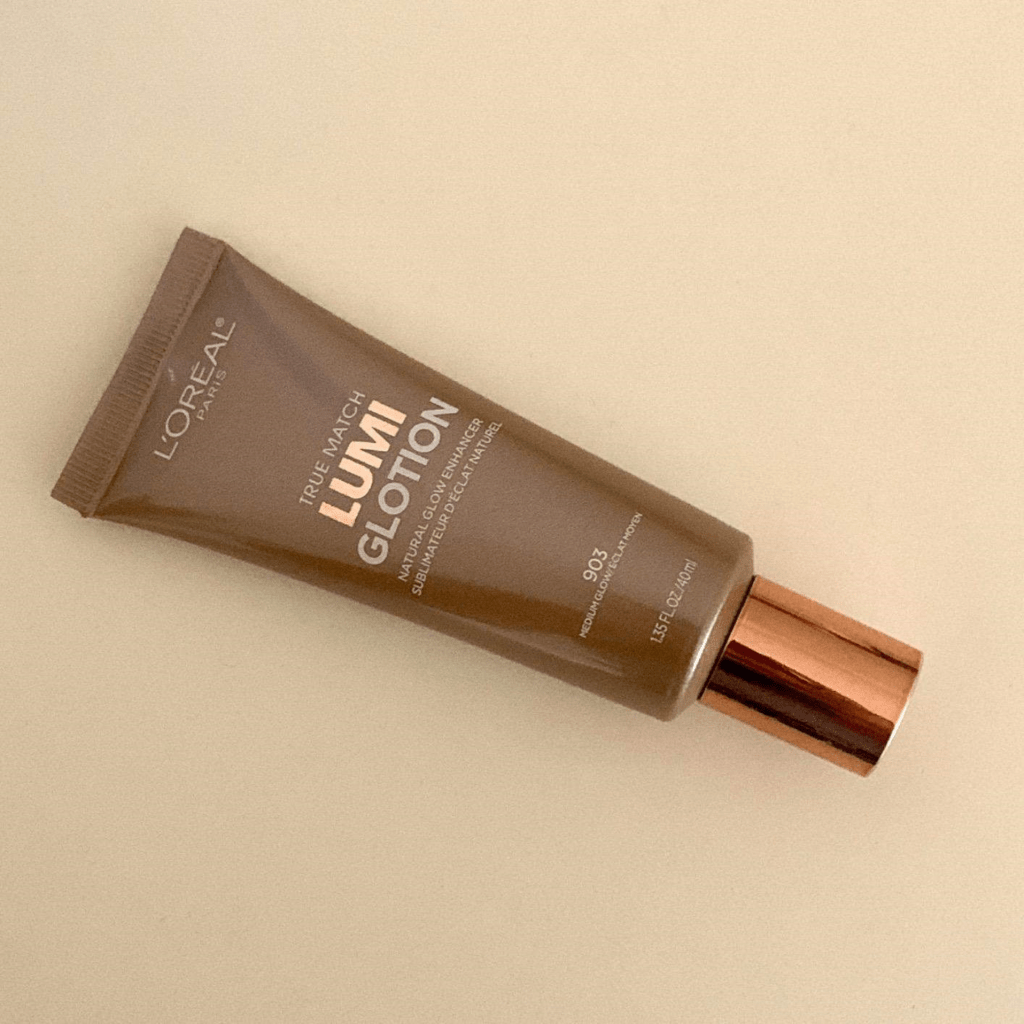 Pros
Available in 4 flexible shades- Deep, Medium, Light, and Fair
Instant illumination
Hydrating Formula and Natural Finish
Ideal for all skin tones
Lightweight and non-greasy
Conceals dark spots and acne scars
Long-lasting and skin-like shades
Dermatologist tested
Cons
The Lumi Glotion consists of Citric acid that may prove allergic to some skin types.
Reviews
Alia comments, "First, I was quite nervous about the availability of my shade. I chose one, but I have a past of receiving the wrong shades of foundations and highlighters, so I was worried about that too. But guess what! The shade was just perfect and skin-like. Another thing that I like about this glotion is its non-greasy texture. It does not feel heavy and gives me a dewy glow."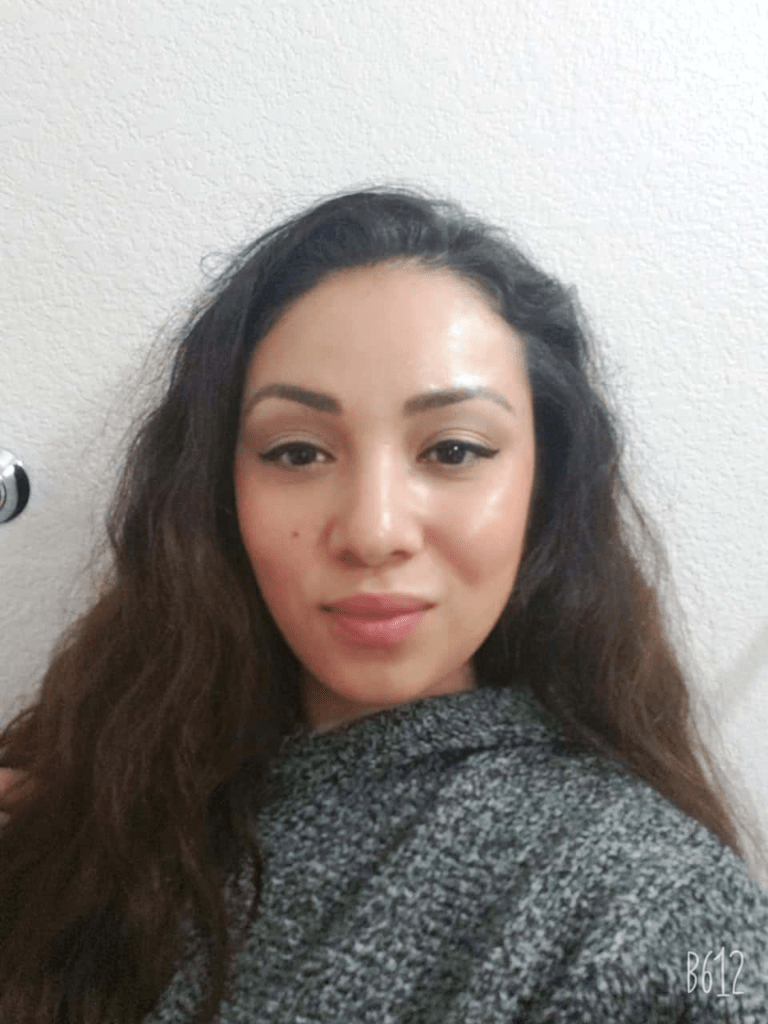 Cathy reveals, "This is one of my favorite makeups. I take a little drop and mix it with my foundation every day. Sometimes, I apply it to add a definition to my high points. One drop of the lumi glotion gives radiance all day."
This is another underrated makeup base primer that I found last year. It took me around 2-3 weeks to finally accept it as a dupe of MAC strobe cream. Not only does the primer help minimize pores, but it also conceals the appearance of wrinkles.
It is formulated with sebum-controlling powder that helps balance out the oil levels on the face. A single Thank Me Later Face Primer application mattifies my makeup all day.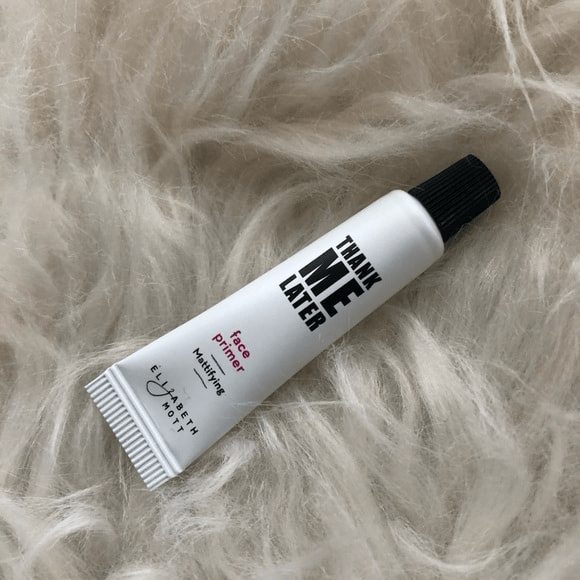 Pros
Available in 2 shades- Matte Primer and Illuminating Primer
Balances the complexion and adds a radiant glow
Shrinks pores and fades away facial creases
Sweatproof and Waterproof
Featherlight and non-greasy
Ideal for all skin types
Paraben-free and cruelty-free
Cons
The primer is highly scented and can be intolerant for some individuals.
Reviews
Ariana comments, "As a makeup enthusiast, I have used a lot of primers. I saw this product in an online post and decided to try it. To my surprise, this primer is actually a hidden gem. It really does what it claims. It is so breathable and silky smooth. I use this as a makeup base, and the look it delivers is just amazing."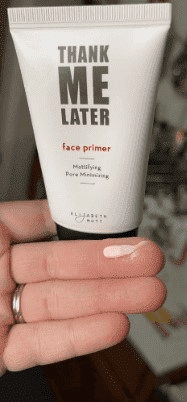 Zara complains, "One of my classmates recommended this product, and I was super excited to use it. It looked great on her skin, and the glowy finish was awesome. However, I was quite disheartened to find the product sticky and heavy. The amount of scent it had was next level! It was a disappointment, to be honest."
I purchased this product during my Hallyu wave. Korean makeup products are known to use traditional ingredients, and the Hince Second Skin Primer is no exception. The glow jar is enhanced with Chlorella Vulgaris extract (Algae derived hydrator), Cynanchum Atratum (An inflammatory folk medicine), and soothing Hollyhock Flower Extract.
Its watery gel-like consistency refines the look and leaves a flawless makeup base. The lustrous finish resembles the afterglow of the MAC strobe cream.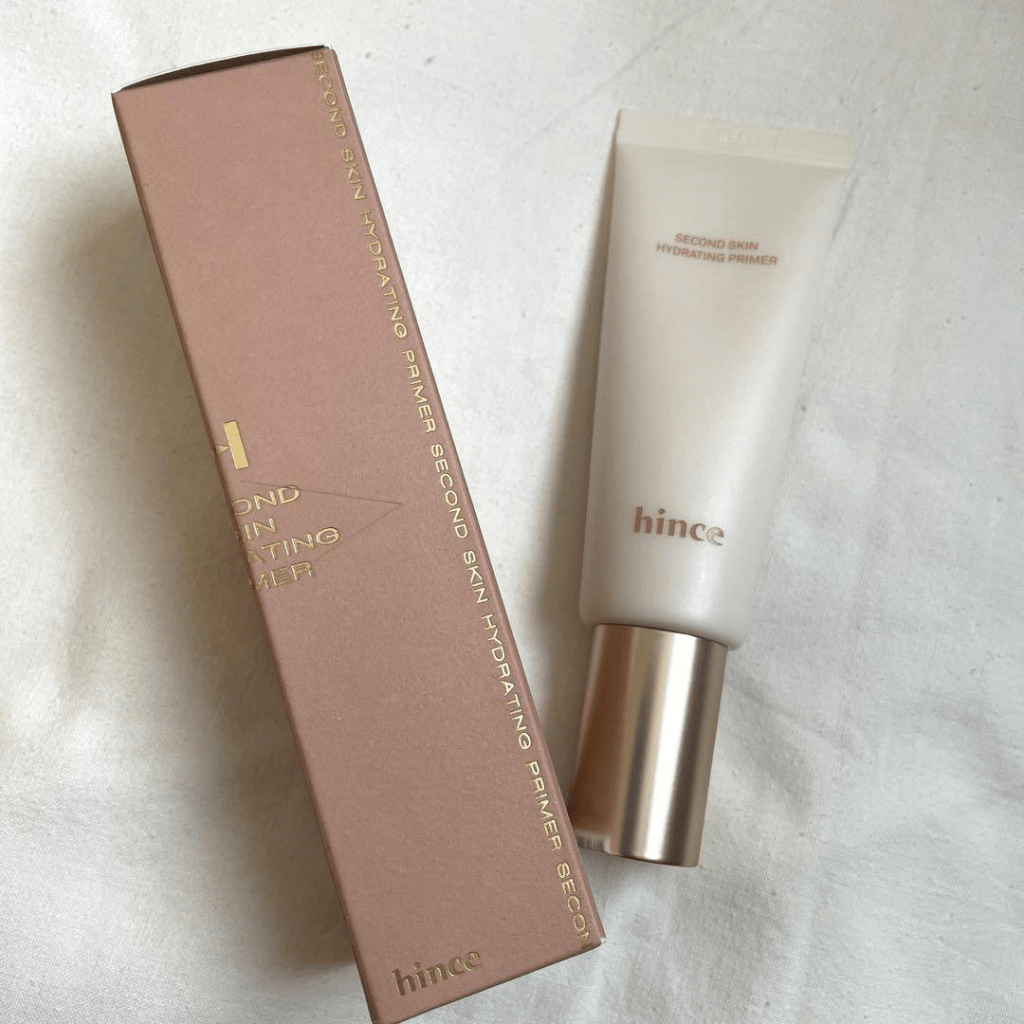 Pros
Blurs out pores and gives a natural look
Formulated with plant-derived ingredients
Leaves with a smooth and supple skin
Watery gel-like consistency and lightweight
Manages makeup till sundown
Locks in moisture with high staying power
Cons
The product is void of SPF, so it does not protect the skin from the sun. This product cannot be used alone in summer.
Reviews
Taylor wrote, "I was skeptical about using this product alone without a moisturizer and was afraid it would dry out my skin. I was shocked to have a hydrated feeling all day without a moisturizer! The moisturizing powers of the primer cannot be doubted. As I deal with dry skin, the watery gel-like consistency is very hydrating and comfortable."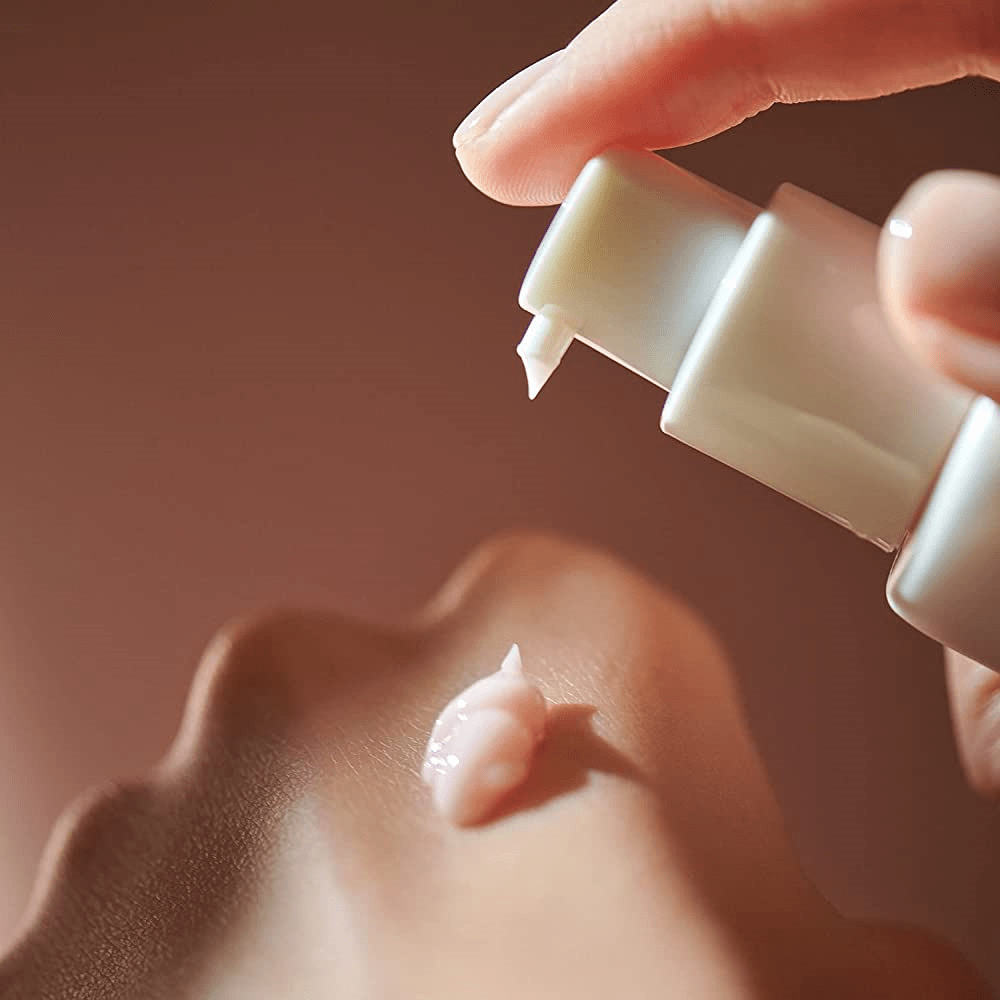 Shinelle said, "I used this product alone and was unsatisfied with its coverage. I had read many online reviews that applauded the product. However, in my case, there was nothing so special about this product. Cutting it short, I don't find this product worth recommending."
This product is a fusion of skincare and makeup. It provides a natural and youthful glow without disrupting the skin texture. As the name suggests, it is organically derived with Watermelon Extracts and hydrators such as Hyaluronic acid, Niacinamide, and Moringa Oil. Over time, it also reduces skin pigmentation. A single swipe is enough for me to have an instant, effortless dewy glow.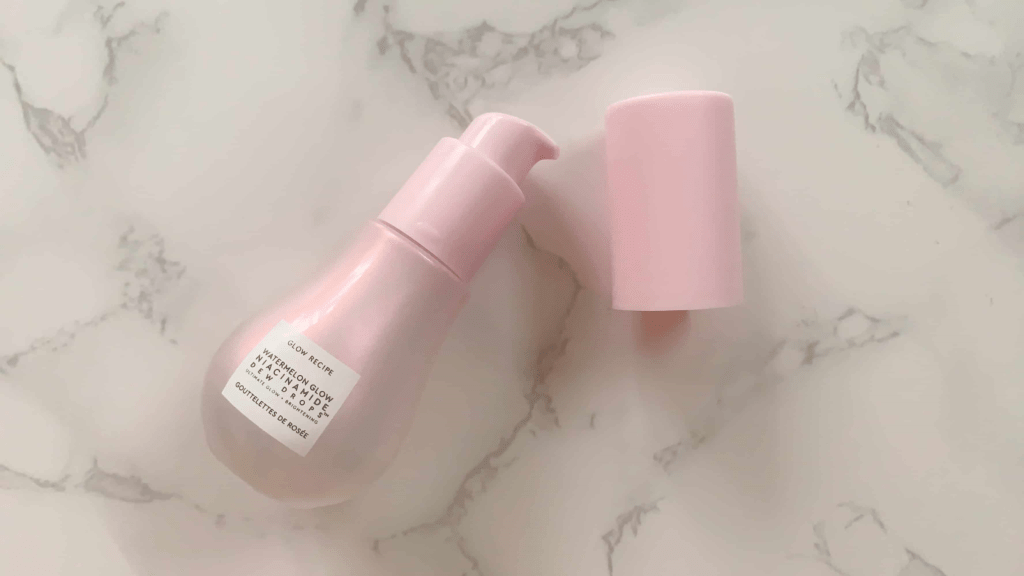 Pros
Quick absorption and Non-Comedogenic
Lightweight and Buildable Texture
Does not leave a gray cast
Suitable for all skin types
Made without Mica and shiny material
Vegan and Cruelty-Free
Free of Paraben and Sulfates
No added Silicone and Phthalates
Devoid of Drying Alcohols and Synthetic Dyes
Ophthalmologist Tested
Cons
The product contains elements of fragrance.
Reviews
Selena stated, "First of all, I really love its packaging. It is easily applicable and blends without any hassle. As I prefer applying minimal makeup, this product is perfect for me! It is fresh and lightweight and leaves a plump glow."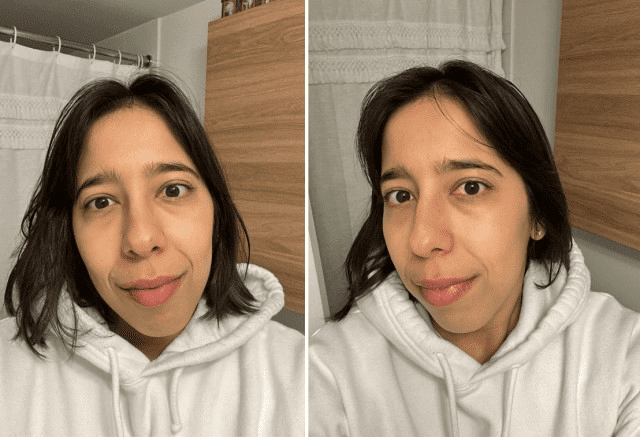 Elizabeth comments, "I am in love with this glow dew drops. It really is a glow recipe for my skin. This is my second jar, and I will restock this product forever. It quickly absorbs into my skin and gives a natural glow. Not only does it refresh my skin, but it has also improved my skin texture and blurred out my acne scars."
This particular product from the Elf makeup collection has gone viral, and people are blown away by its results. However, I am peculiar about makeup products, but this glow booster had me in awe.
The glowing liquid claims the composition of skin-friendly ingredients like Squalane and Hyaluronic Acid. It locks in excess moisture and blurs lines and pores, leaving me spotless skin.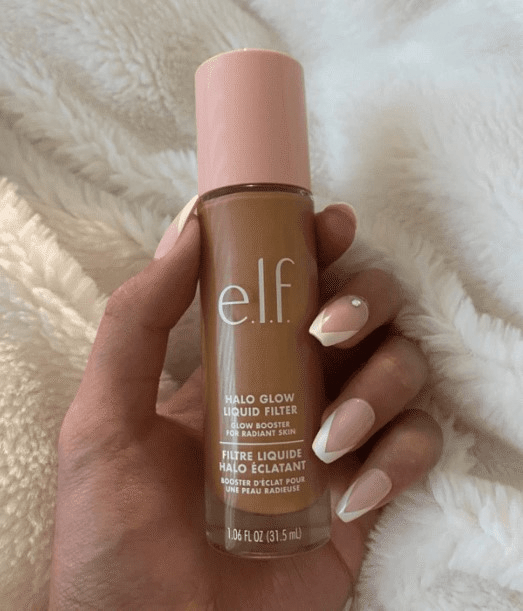 Pros
Convenient design and Easy to use
Multi-purpose Glow liquid
Hydrates and Absorbs quickly
Light and Non-Sticky
No visible shimmer
Enriched with natural elements
Fades away wrinkles and shrinks pores
Leaves a radiant finish
Cons
The liquid highlighter contains Sunflower Seed Oil that does not prevent fungal acne, meaning it could cause breakouts.
Reviews
Selena wrote, "This product feels like a real-life social media filter. Its feather-like consistency and non-comedogenic texture are why I am obsessed with this highlighter. It hydrates my skin, awakens my inner glow, and enlightens my overall makeup look."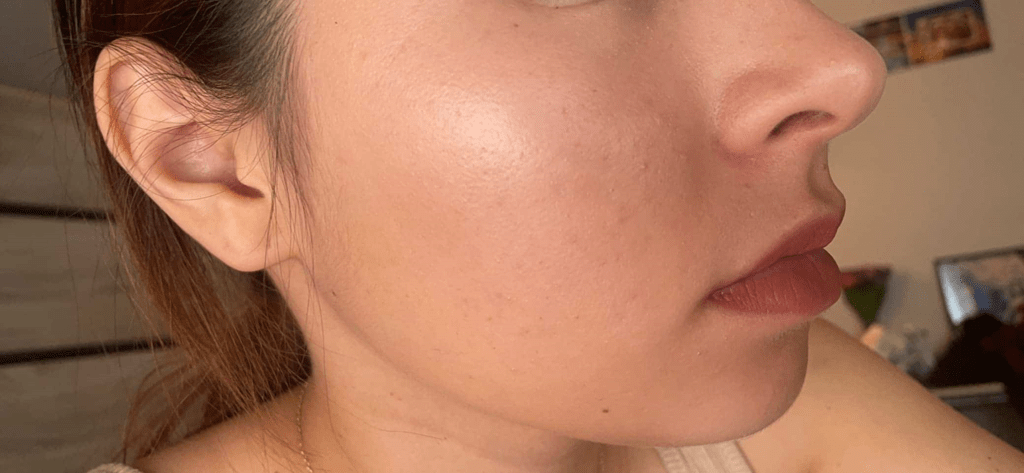 Corrina comments, "I am not a fan of bling highlighter that makes you look like a disco ball. So the one thing that I really love about this highlighter is its invisible shimmer and subtle finish. It quickly absorbs into my skin and doesn't create a mask-like texture."
Now this is one of a kind highlighter. Until now, we were talking about liquid highlighters and creams, but this is a glow stick. Its novel and innovative design captivated me.
The outer core of the stick is made of natural crystal extracts. In contrast, the inner core combines castor oil, jojoba oil, sweet almond oil, and coconut seed oil. A stroke is enough for me to enhance my inner glow.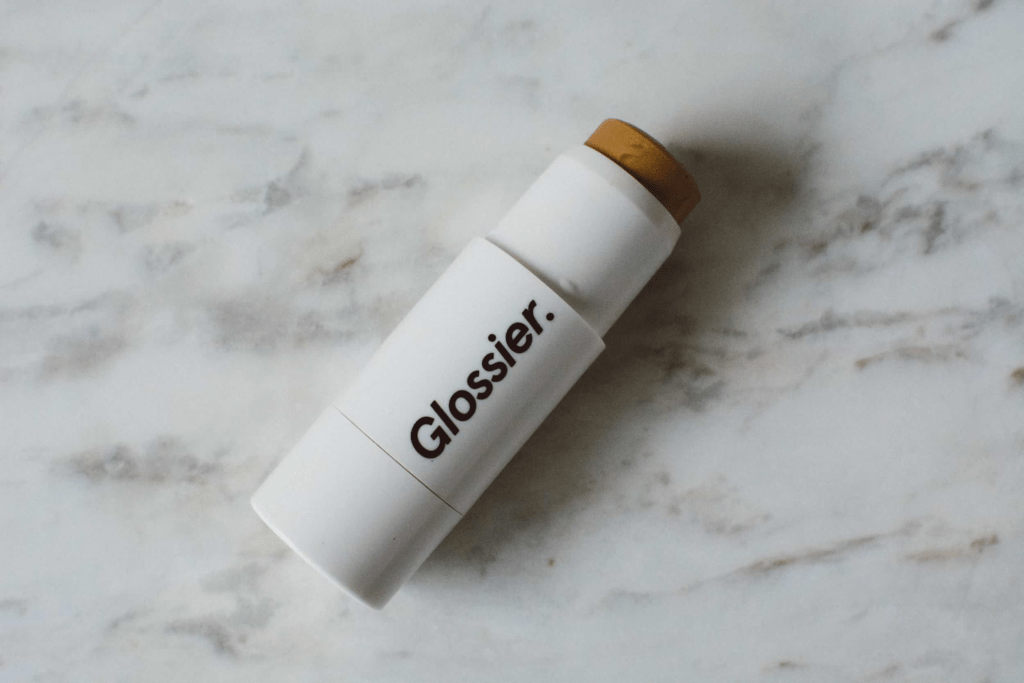 Pros
Available in 3 shades- Topaz, Quartz, and Moonstone
Skin Conditioning formula
Free of Glitter particles
Convenient and Portable
Instant Radiance and Melts into the skin
Long lasting glow
Cruelty-Free and Fragrance-Free
Dermatologist tested
Cons
People online find it drying and less creamy
Reviews
Sharon said, "I really like this product as it is very convenient and hassle-free. All I have to do is apply a stroke and blend lightly for a long-lasting radiant glow. It absorbs into the skin, and the outer core does not make your face glittery. It works for me as I do not like gaudy makeup."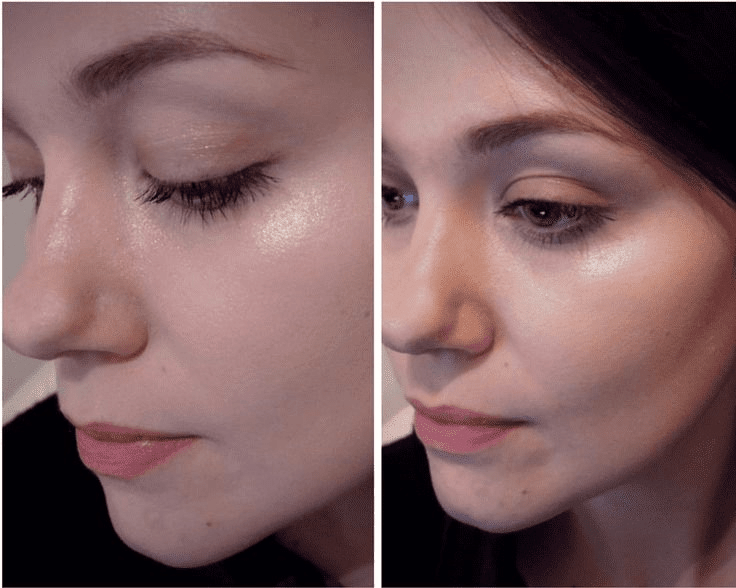 Shaina wrote, "Okay, so I saw this glow stick go viral on Instagram, and beauty influencers were counting its unlimited benefits. Deep down, I was tempted to buy this highlighter and was excited too. However, to my surprise, the glow stick was not that extraordinary. My experience with this product was okayish."
This is another hidden gem of the K-Beauty series. Its nourishing and flawless base reminds me of MAC strobe cream. Enriched with the goodness of Niacinamide and Wildflowers of Crete Island, the cream gently awakens the inner glow.
It claims to use a self-illuminating mechanism to enhance the complexion without darkening the skin. However, my sister uses it under her foundation for a subtle finish.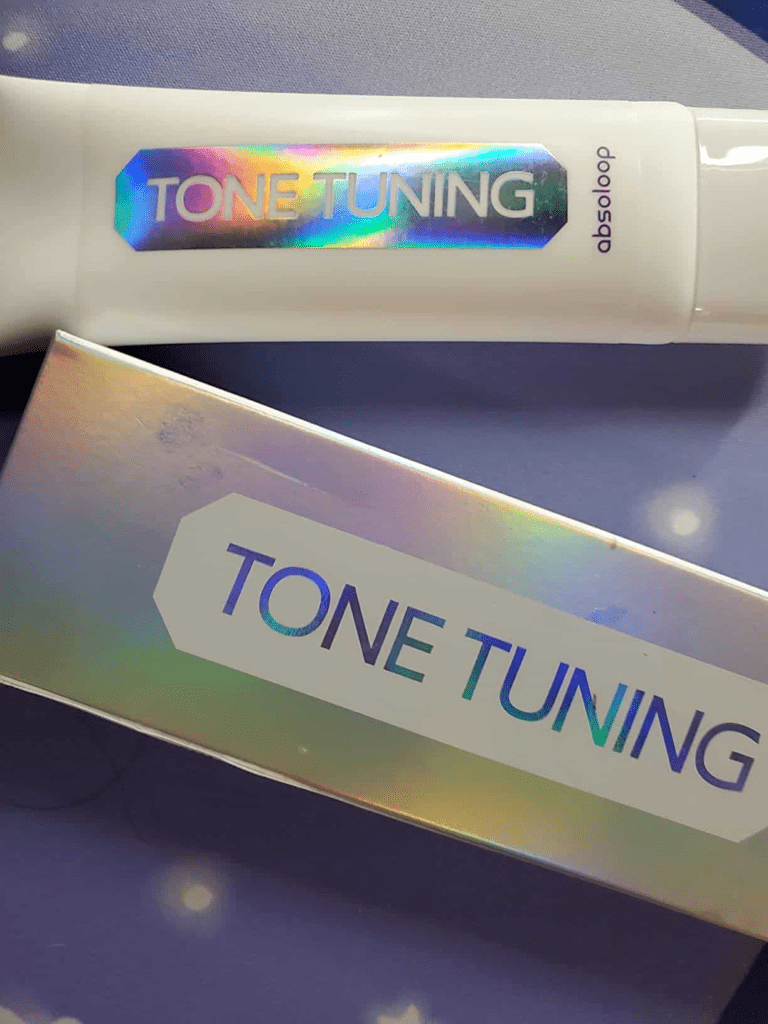 Pros
Evens out skin tone and gives a dewy look
Hydrating and soothing formula
Ideal for all skin types
Quick Absorption and Transfer Proof
Non-sticky and non-greasy
Gentle and hypoallergenic
Clean, Vegan and Cruelty-Free
Cons
Some users online complained of dry skin and white cast.
Reviews
Hannah reveals, "I am a huge fan of K-Beauty products, and I had to try this product. The hydrating formula refreshes and soothes my skin, delivering a natural and supple look. It does not contain extra shimmers and is very comfortable."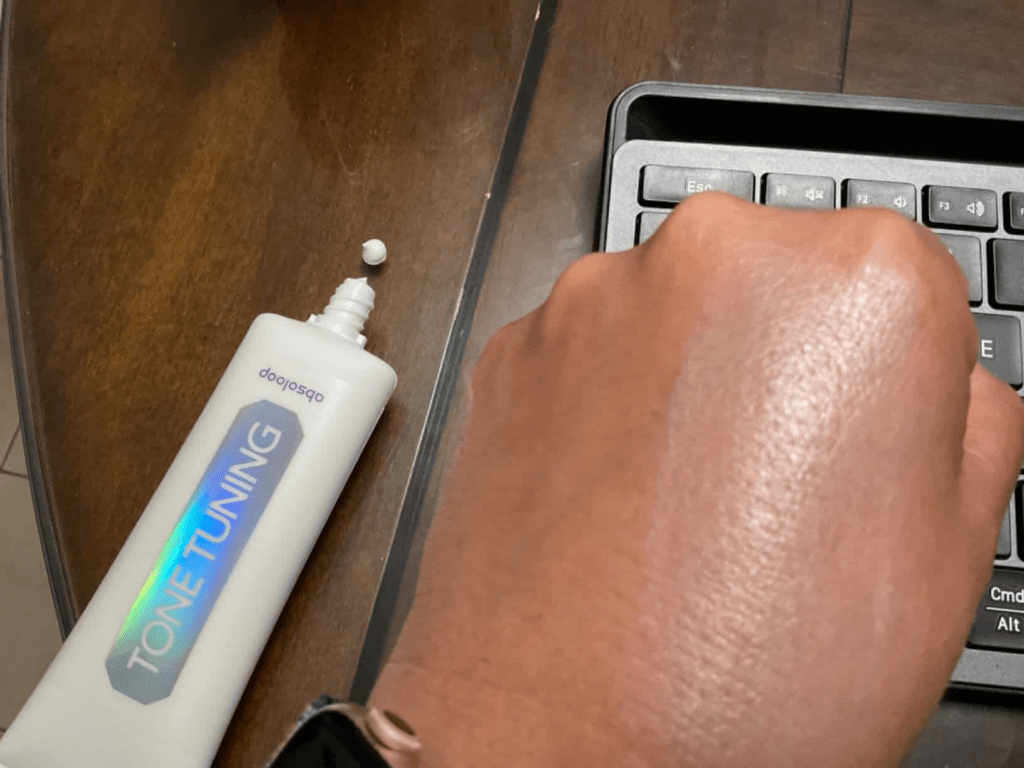 Naomi said, "My overall experience of this product is good. However, it is an all-in-one product that kinda confuses me. I am not sure if I can wear this alone or like a makeup primer. Moreover, it made my skin dry and flaky, leaving a white cast."
This luminous, illuminating liquid cream is justified on the MAC strobe cream dupe list. It seamlessly blends into the skin and delivers a soft glow. It is an excellent product for daily shine. Devoid of shimmery particles, it mattifies the skin without any extra bling.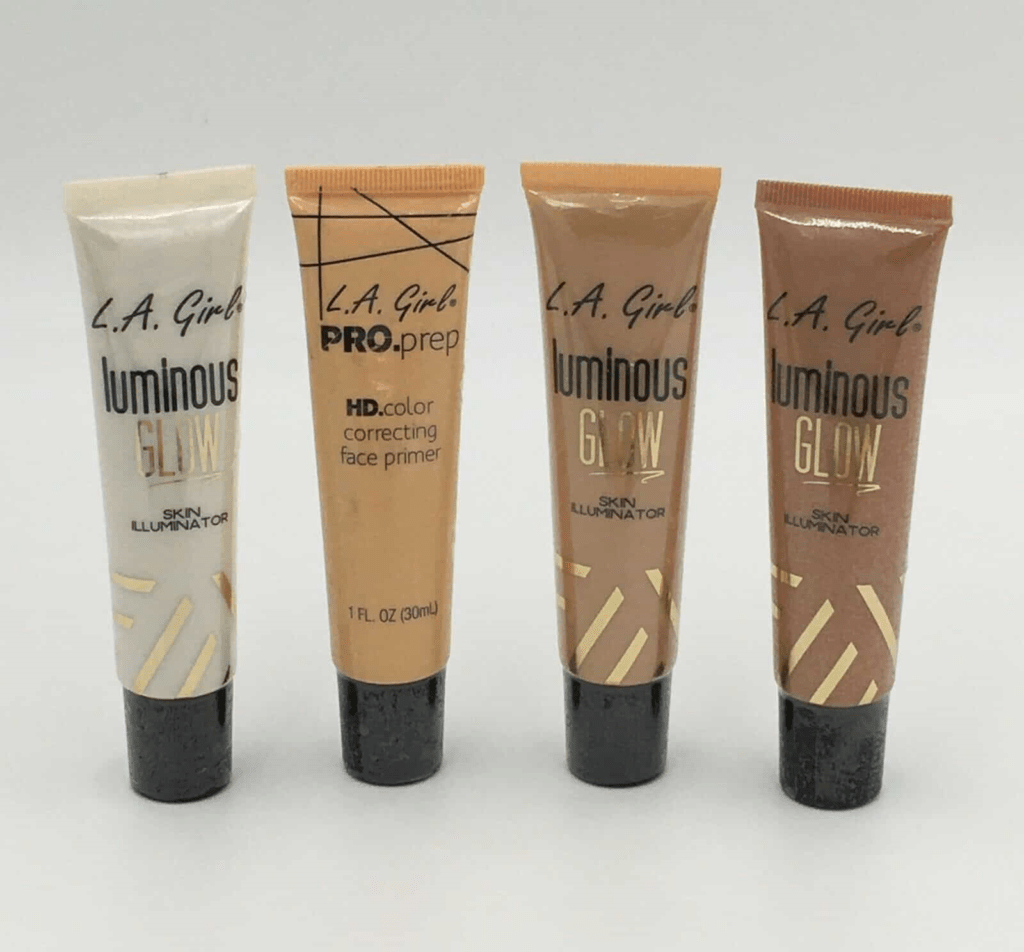 Pros
Available in 3 versatile shades- Sunlit, Afterglow, and Moonlight
Convenient and Easy to Blend
Non Slippery and Lightweight consistency
Non-oily and non-glittery
Intensely pigmented
Cons
The illuminating cream contains fragrant elements.
Reviews
Charlotte wrote, "This is one of my favorite makeup products. It has everything that I truly want in a makeup product. I do not give in to spending much on makeup but also wish to achieve a spotless finish. This highlighter is very affordable and effective. It is long-lasting and comfortable."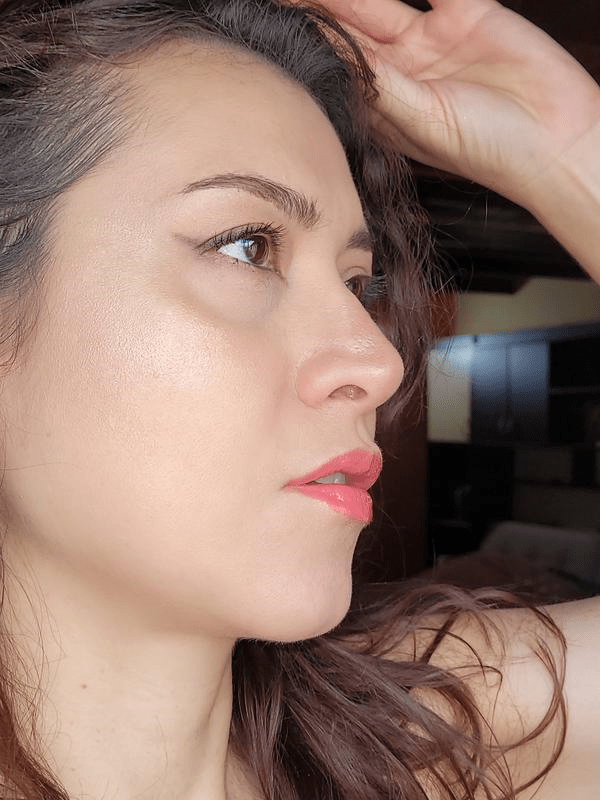 It would be a crime if I forgot this product. I still remember the first time I used this highlighter. It is one of the most popular drugstore Illuminators that brilliantly substitutes high-end strobe creams.
The perfect radiance and an elegant finish after you apply this product are to die for! The moisturizing liquid highlighter consists of Vitamin E and Antioxidants. Not only does it provide you with a smooth canvas, but it also diminishes crease lines and hides pores.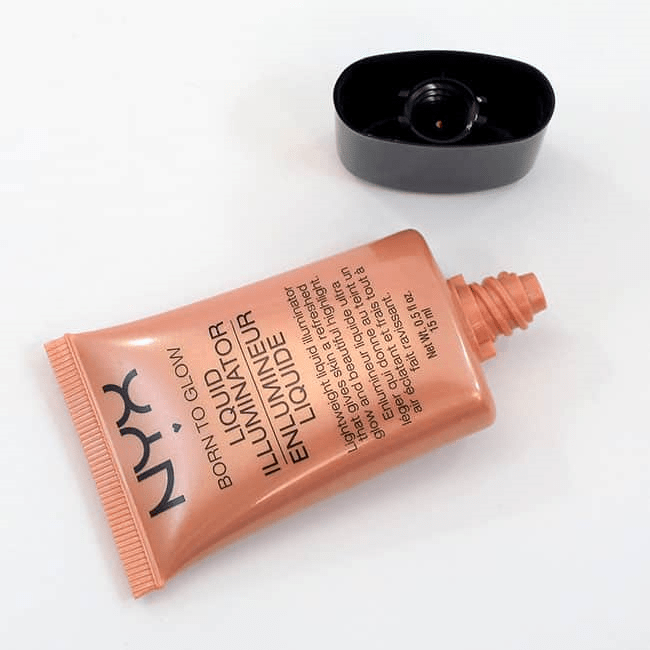 Pros
Available in 2 shades- Sunbeam and Gleam
Non Alcoholic and Fragrance-Free
Lightweight and Non Tacky
Natural and Long lasting
Vegan and Cruelty-Free
Cons
The quantity of the product is relatively less.
Reviews
Margaret comments, "I really love this illuminator. This is my third purchase of this product. I love its natural and no-makeup look that glows on my skin. I always opt for products that are skin friendly and non-toxic. This highlighter delivers an elegant glow and keeps my skin hydrated and moisturized. One drop of this product lasts me a whole day!"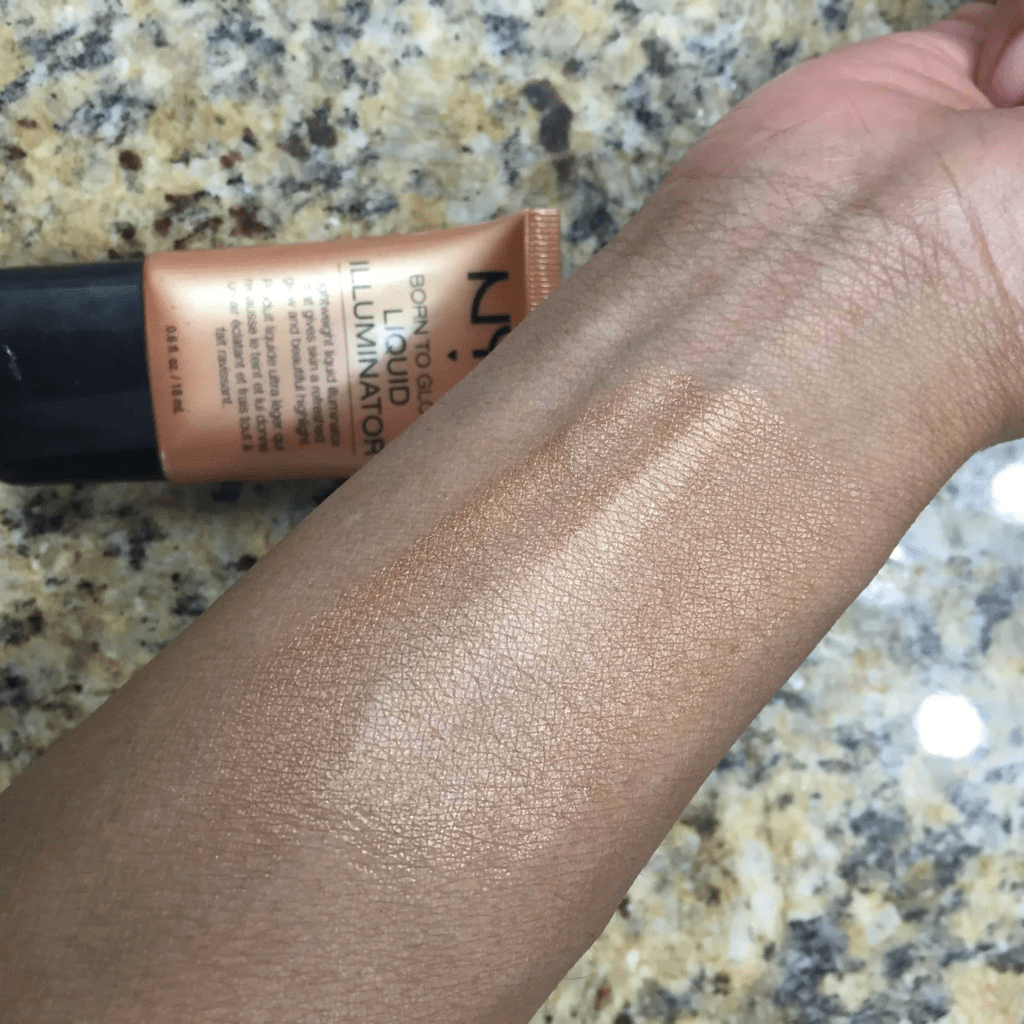 Last but not least, I want you to pay attention to this underrated highlighter. This Glow Drops is the ultimate key to having a subtle, no-makeup look. It combines nourishing serum and ultra-fine pearly elements for the win.
It is power-packed with Peptides, Vitamin E, and Blackberry Extracts. Not only does it boost hydration, but it also tightens the skin surface, defining all your high points.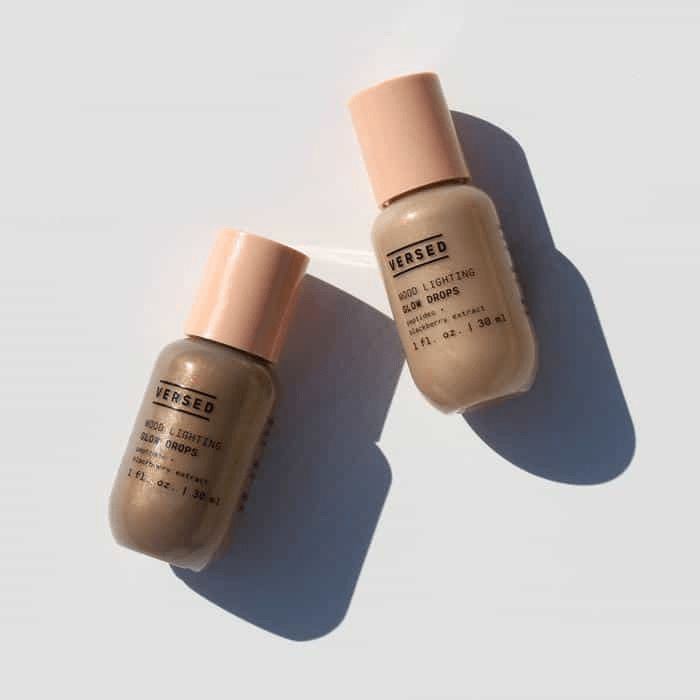 Pros
Available in 2 shades-Sheer Bronzed and Sheer Golden
Flexible with all skin types
Moisturizing and Radiant
Lightweight and sheer coverage
Free of Parabens, Sulfates, and Silicones
Pregnancy safe
Unscented and Cruelty-free
Cons
A lot of folks online experienced acne and breakouts.
Reviews
Samantha said, "I first tried this product when one of my classmates showed me. I was impressed with the coverage it had. Since then, I have been loyal to this product. I'm not too fond of loud makeup, so I use these glow drops for a sheer and subtle finish. One bottle of the glow drops lasts me for months."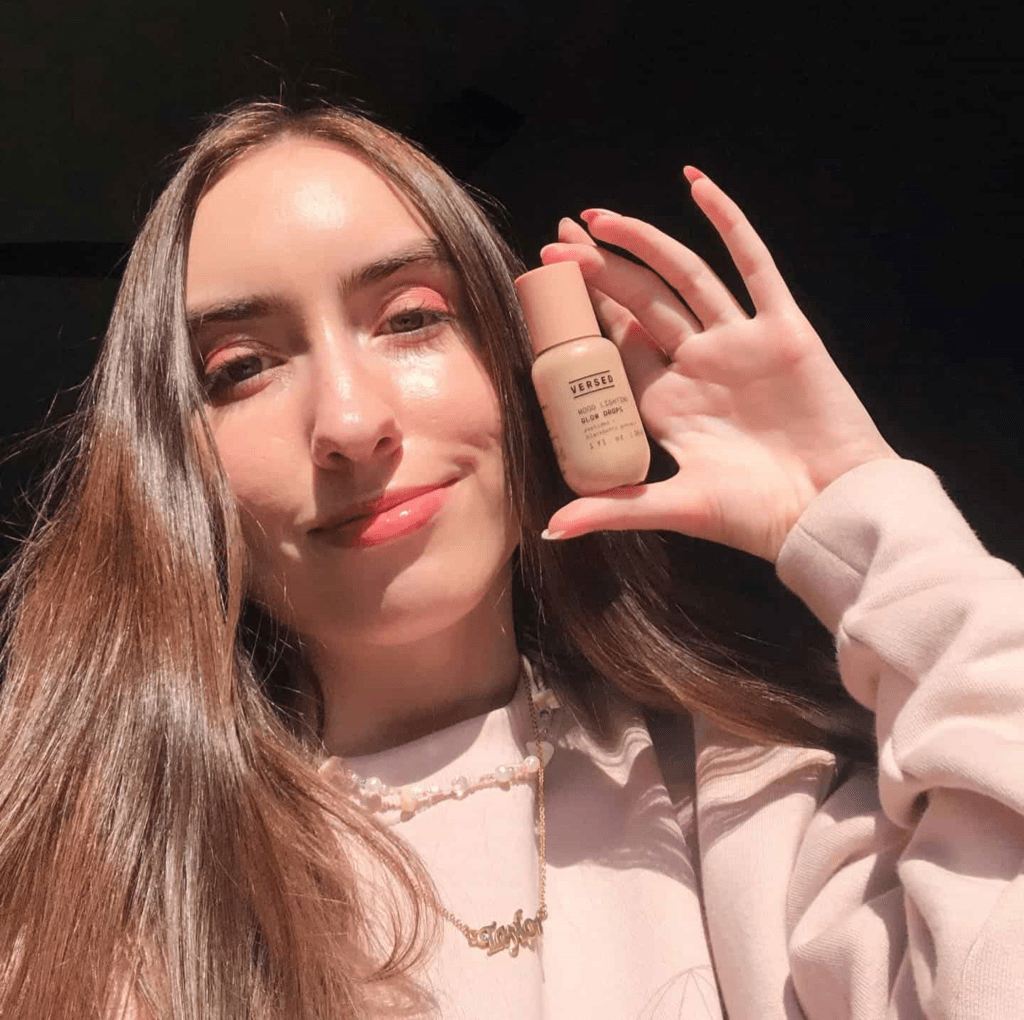 Frequently Asked Questions | MAC Strobe Cream Dupe
What is strobe cream?
A strobe cream is a makeup product that brightens the skin and gives it a radiant finish. It is generally applied on the high points of the face, such as the brow bones, cheekbones, cupid's bow, and the tip of the nose.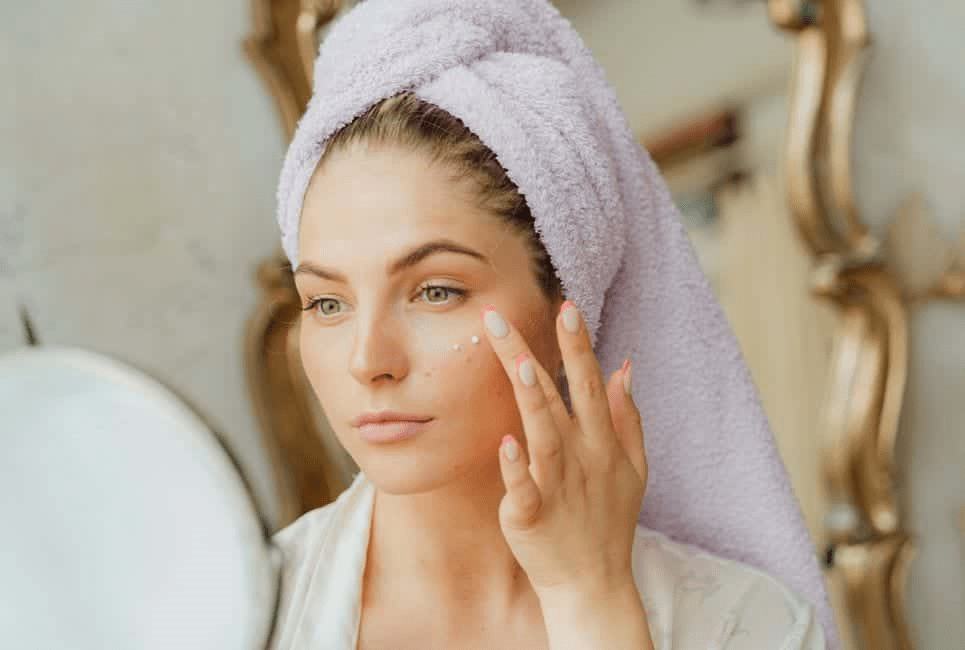 How to use a strobe cream?
Strobe creams are typically used for highlighting the sharp features of your face. However, some strobe streams can also be used as a moisturizer and primer. Mixing the strobe cream with your daily moisturizer or foundation creates a smooth base for your makeup.
When to apply a strobe cream?
Strobe cream is applied at the end of your skincare routine and at the beginning of your makeup.
Is MAC Strobe Cream water-based?
Yes. MAC strobe cream is a water-based makeup product. It is also infused with ingredients that provide excellent moisturization.
Why do we need a dupe of MAC Strobe Cream?
The MAC Strobe Cream is the cult favorite. However, it contains traces of Vitamin C and Fragrance that may not suit everyone.
MAC Strobe Cream Dupe | The Bottom Line
As I said earlier, the MAC strobe cream is the cult favorite. It claims to be extraordinarily luminous and illuminated, and the ingredients list screams nature. However, high-end manufacturers claim such things and try to conceal their drawbacks. This does not mean that the product performs poorly.
Through this article, I aim to educate you and honestly tell you about all the products. In this write-up, we identified the possible drawbacks of the MAC Strobe Cream and presented a detailed list of MAC Strobe Cream dupe before you. The list contains 11 products for you to choose from! I hope the write-up was informative and insightful.