Louis Vuitton is a prominent label in the fashion industry. They are known for their superior leather-made goods like bags, shoes, perfumes, accessories, etc. Today we are talking about the Louis Vuitton Neverfull bag. They are long-lasting and spacious bags with designer outlooks. A trusted brand you will get to witness on Instagram posts of celebrities all around the world.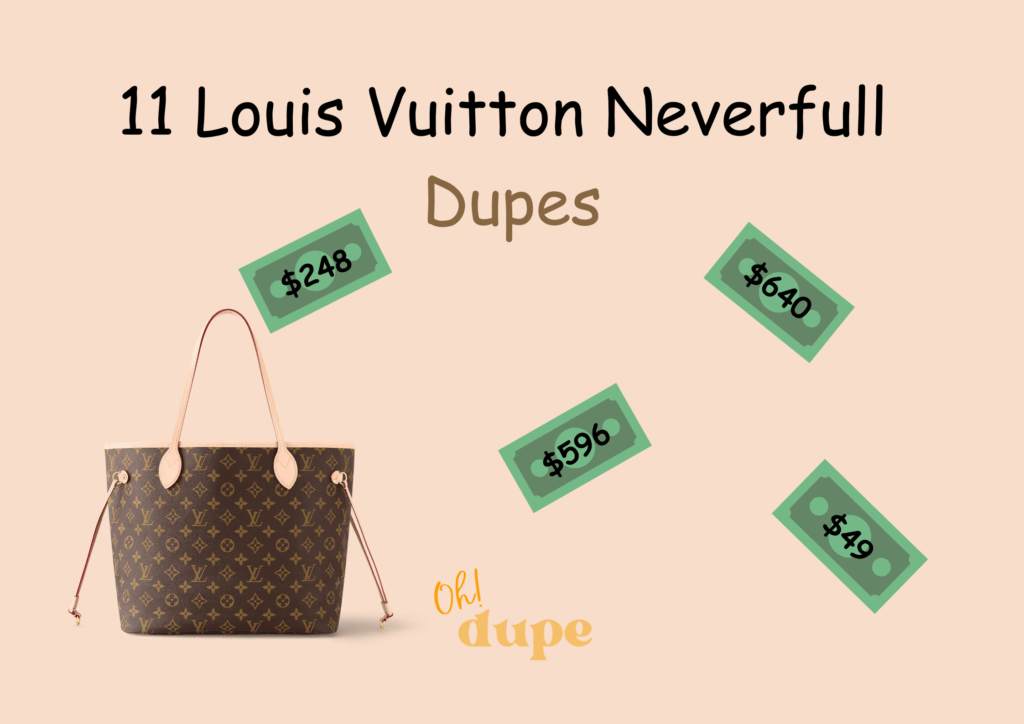 These bags are expensive, but Louis Vuitton is not the only bag manufacturing company available. I'll help you find the best Louis Vuitton Neverfull dupe; here's a list of affordable and great alternatives. They are not replicas/first copies/fake bags; they are authentic brands providing quality products at much lesser prices.
Louis Vuitton Neverfull Dupe | How did I find Louis Vuitton Neverfull dupes?
Our team performs deep analysis examining favorite products so that we can. Provide you with the information you are looking for. We make sure to go through all public reviews and brand insides and compare different products of various companies to assemble them into one article.
I have used some of the dupes; our editorial and research team recommends the rest. Our agenda is to clear your mind clouds regarding the brand and save some of your money.
Why are Louis Vuitton Neverfull bags so expensive?
Before digging into LV Neverfull dupes, let us understand why they are so costly in the first place. They are available in three sizes- Petit Modele (PM), Moyen Modele (MM), and Grand Modele (GM). Among the three variants, Neverfull MM has always been heavily demanded by customers. The price of bags differs with respective sizes and models, but is this the only reason for the high price tags on their products?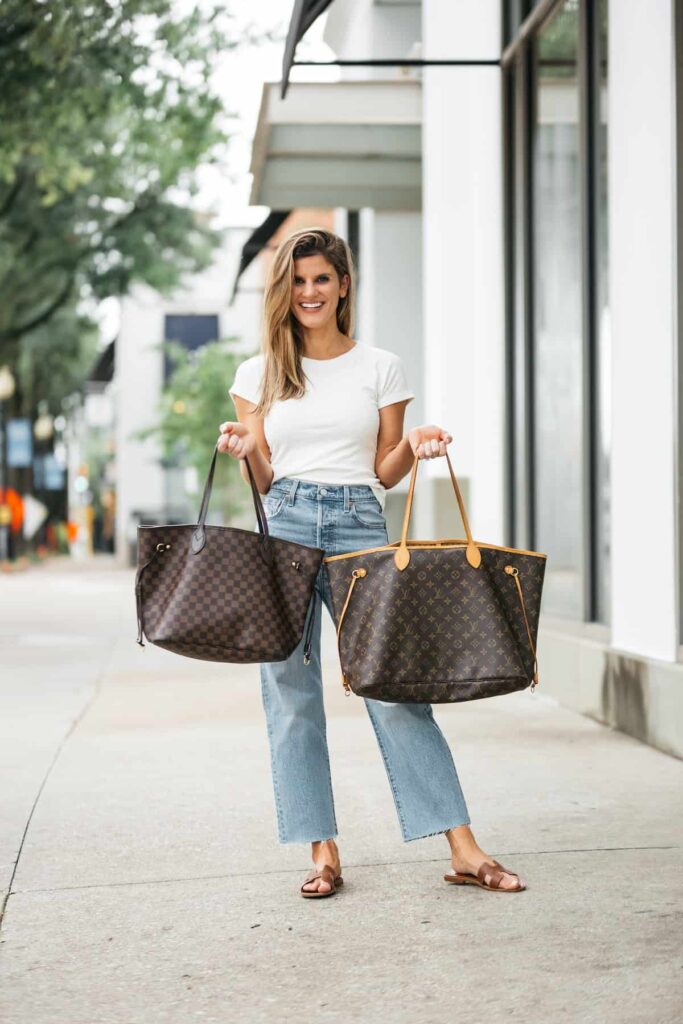 Well, factors responsible for high prices are their production in different countries, the local taxes, and the shipping of products at distant locations. Above all, they are made from leather, which makes it obvious why they have more zeroes in their price tags than other brands.
Now the question is, is this expensive worth buying or not? A yes, as they use high-quality leather, which will play along for an extended period and never go out of fashion. But if you can settle for an alternative with slight differences, we are here to guide you.
All the below-listed dupes are guaranteed good in quality and at affordable prices. Everyone can not afford expensive brands, but this does not remove their right to carry gorgeous bags on public outings.
Louis Vuitton Neverfull Dupe
Everyone wants to own a stylish wardrobe with designer accessories, so spending half of your bank account is unnecessary. Now that we know why Louis Vuitton Neverfull bags are so expensive let me guide you through the alternatives you can purchase.
1. Cuyana Easy Tote Bag
Numerous tote bags in the market promise similar features to Louis Vuitton Neverfull bags, but they all can't be worth your money. Cuyana Easy Tote Bag is an excellent alternative for good quality and affordable price. Their agenda is 'Fewer, Better,' which implies few high-quality products.
It is a stylish leather handbag having spacious sections with in-build pockets for your phone, laptop, bottle, etc. They are available in three sizes: small, classic, tall, and various color options. It comes with a warranty of 2 years.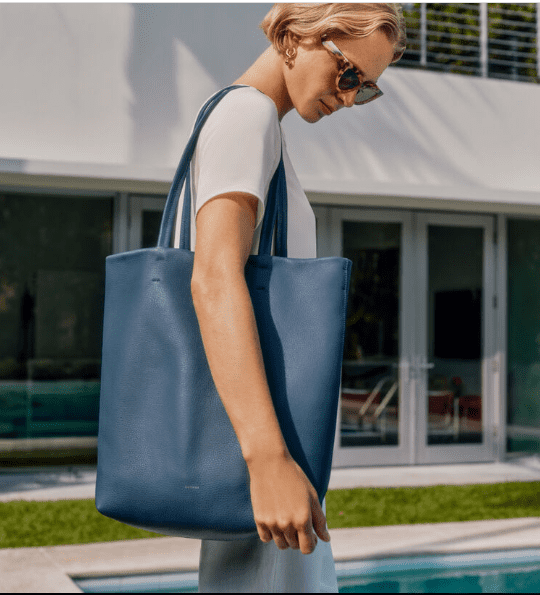 Cuyana can be counted as a dupe because of its strong quality and long durability, and it has similar features as the LV Neverfull range. There is a huge price tag difference between Louis Vuitton and Cuyana; both products are ravishing in their separate ways.
2. Leatherology Elizabeth Large Bucket Bag
Another brand that is an ideal selection for your demand for budget-friendly bags is Elizabeth Large Bucket Bag by Leatherology.
A solid quality handbag made of Italian leather bag with the dimensions of 10" H x 15" W x 6" D. The strap is thick and strong enough, and you can also buy strap add-ons as per your requirement. They also offer you personalized effects on your bag. You can choose from two options – Monogram debossed into the leather, which is free of cost, and hand-painted initial in your choice of color, which can charge you a little extra. These Bucket bags are available in four classic colors.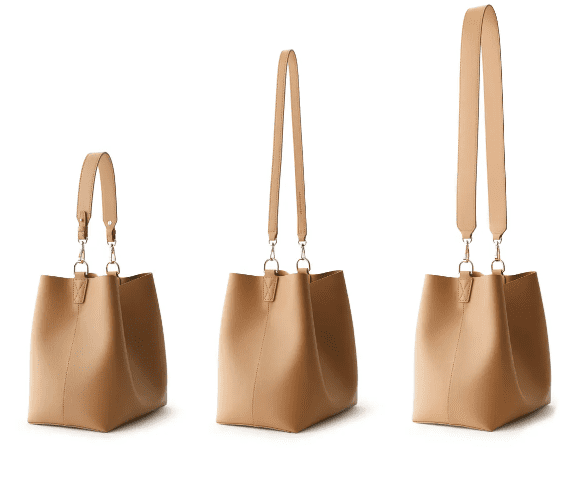 The price of Leatherology bucket bags is more affordable in comparison with Louis Vuitton Neverfull bags. I witnessed a lot of positive reviews about its soft leather and elegant colors, which means customers are happy with the product. It is reliable with sensitive belongings and waterproof.
3. Longchamp Roseau Leather Tote Bag
We can add a leather-made imported handbag, Longchamp Roseau essential tote bag, to this list. The bag's dimensions are 14 "W x 10.25 "H x 4.25 "D; it's roomy and can be used for daily office use. The double straps of the bag are medium length, and an interior zip pocket and well-divided sections keep your essentials organized.
Another feature this bag holds is iconic toggle closure, which adds an attractive element to its outlook and makes it stand out from other bags. The lightweight manufacture and silver-toned hardware should not be ignored at any cost.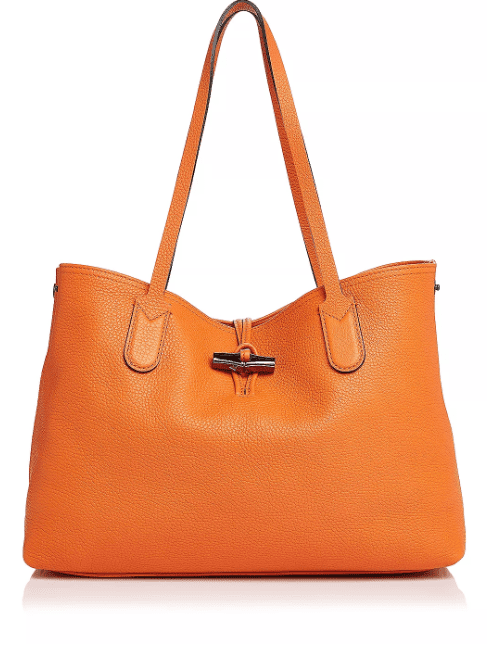 The customer response is almost in the favor of the company. The color, the structure, and all advanced details at an affordable price are not to be sneezed at.
4. Kate Spade Jacquard Tote Bag 
Let's move further with the following brand I think is perfect as an alternative for a Louis Vuitton Neverfull bag. The Kate Spade Jacquard Tote bag is uniquely designed with a logo patch on the front; the woven pattern adds elegance to this bag. The size figures are 15 "D x 30 "H X 37 " W (in cm).
The bag is well manufactured and spacious to store all your sensitive gadgets. The sturdy handles make it easy to carry, and you can also hang it along your shoulders.
There is also a removable pouch with all the strong zipped inside pockets and equal divisions in space inside the bag. There are several color options, so you can choose what suits you best. They are classy, good-looking, and don't seem bulky with all your stuff inside.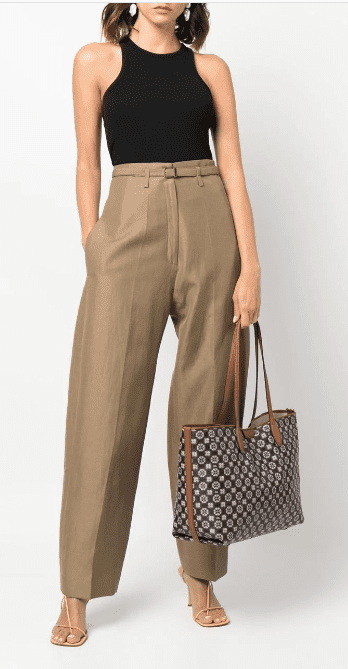 The price of the KS jacquard tote bag is lower on the graph of the product prices than the Louis Vuitton Neverfull bags; it can be concluded as a good quality and durable bag with a stylish look. Even celebrities flaunt these bags on their social media posts, then why can't you?
5. Daisy Rose Tote Bag 
If your love for animals comes in the way of having a stylish leather bag, I have a perfect alternative. The Daisy Rose Tote bag is made from synthetic leather called PU vegan leather. No matter if it's leather or not, they present a luxurious finish. The company intends that you do not need to sacrifice designer bags just because you are vegan.
The Dimensions are 12.8" L x 11.5" H x 6.8" W resulting in spacious compartments. The durable material prevents the skin of this bag from turning flaky. It also has a detachable zipped pocket, a key ring hook to attach your keys, and side cinchers, which create a different bag shape.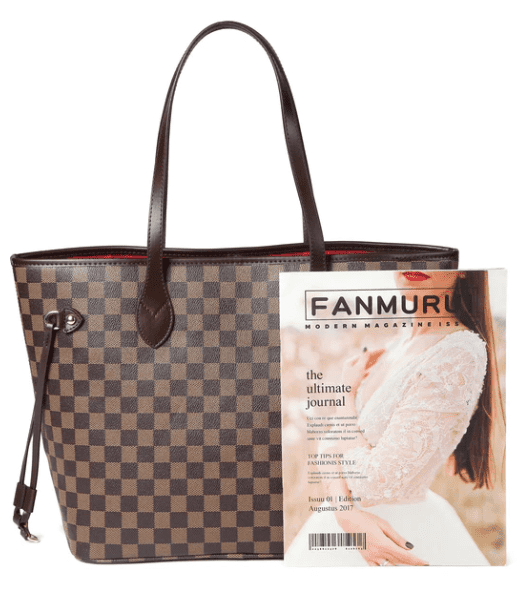 The price of this product is much more budget-friendly than the Louis Vuitton Neverfull bag. The product is famous for its stylish look, spacious insides, and various reasonably priced features. You can choose this option if you are highly confused and looking for a safe solution.
6. Fossil Women's Sydney Tote Bag 
The next trusted brand you can follow on the list is Women's Sydney Tote Bag by Fossil, an excellent pick for everyday use. An imported leather bag with zipper closure has been on the hot purchase board for the last few years. They have a wide range of colors and designs which means more options to select what suits you the best.
The bag has roomy and organized divisions; you can easily carry your essential items. Outside, the bag contains one slide pocket, a pen holder, a zipper pocket, Three credit card slots, and four slide pockets.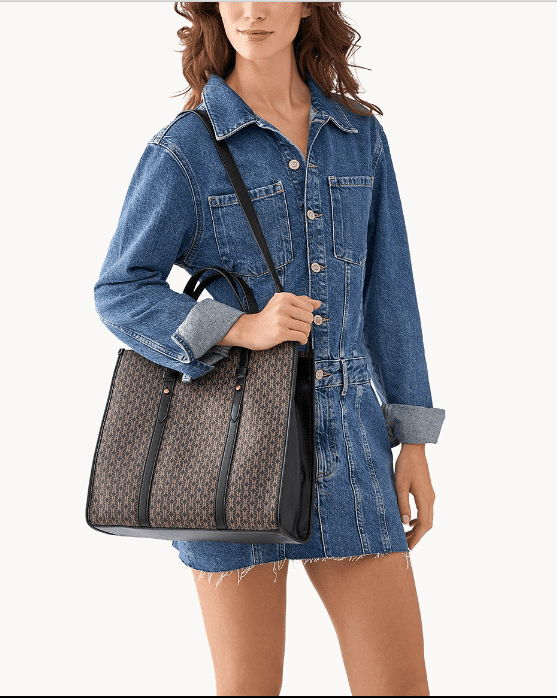 Louis Vuitton is the most preferred leather bag, full of elegance and top-class finishing but expensive. You can still buy genuine leather bags with designer finishes without breaking the bank; go with Sydney tote bags.
7. Dagne Dover Tote Bag 
A perfect option for your work at an affordable price is the Dagne Dover Tote bag. Generally, tote bags have big pockets or sections; you're supposed to organize the items with some struggle. With Dagne Dover, your problem has been solved; they have delicate compartments for every possible thing you need daily.
Your pen, cards, water bottle, wallet, laptop, phone, etc., have a designed pocket in these bags that will save you from the mess. It has a sleek leather exterior that pours a classy touch-up to your office outfits. The Dagne tote bag can also be carried on trips as it is travel-friendly and water-resistant.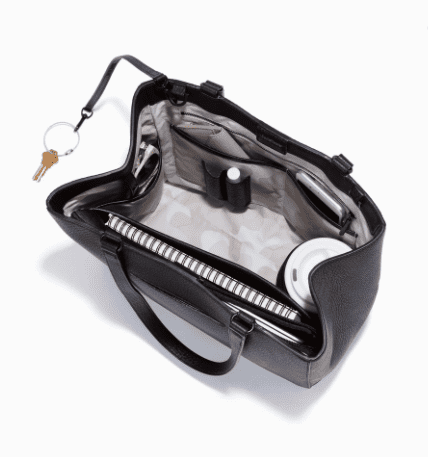 Most travel bloggers recommend Dagne Dover as their favorite handbag; it is organized, stylish, easy to fit, and can be trusted with luxurious devices. Louis Vuitton is a better product, but Dagne Dover can decorate your work table elegantly at a reasonable price.
8. Rebecca MinkOff Tote Bag 
Rebecca Minkoff Edie's tote bag is a 100% leather-made imported bag with a structured base and open-top silhouette. The bag has stylish finishing, and the dimensions are 13.5 "H x 14.5" W x 6 "D (in inches) which is spacious and can easily store a lot of items. It is a 100% leather-made product and can be easily maintained by cleaning with the help of wet wipes.
The inner build zipper closure compartments are meant to hold your tiny but most misplaced things like keys, medicines, etc.; outside, there is a big pocket with no zips. But they do not have a wide color range, so you have few options.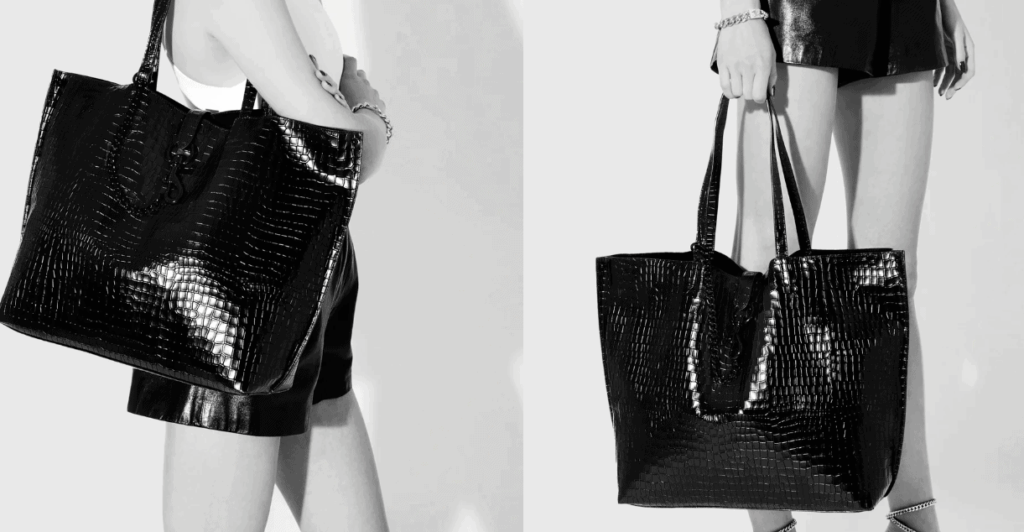 This brand claims to provide quick delivery and easy exchange/ returns, referring to excellent customer service. Customers find this bag a treat as it is beautifully designed and available at cheaper prices. Rebecca Minkoff bags are trustable, and purchasing them would not be any money waste.
9. Mario Valentino Tote Bag 
Mario Valentino Tote bag is my favorite brand, and I would recommend this bag to all my readers—an excellent replacement for the Louis Vuitton Neverfull bag with a stylish design and spacious sections. The bag contains one big compartment and three internal pockets with zip closure and a strap length enough to hang it on your shoulder.
The dimensions of this bag are 45 x 12 x 30 cm, and all the interior pockets are deep enough so that you can put your phone, cards, and other essentials in them quickly. There is only one problem that many customers have mentioned: the color of the bag, which, in reality, may vary from the picture on the website, but they have easy return/ exchange procedures.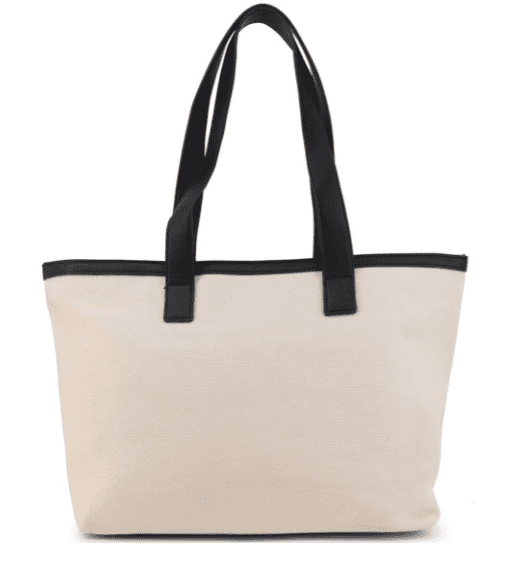 This bag can be counted as the top dupe of the Louis Vuitton Neverfull bag because of its structure and leather finish. You get to experience a luxurious-looking bag at a budget-friendly price.
10. Tory Burch Tote Bag 
Tory Burch is a famous leather bag brand with a wide range of varieties of colors, sizes, and designs in tote bags. As a dupe for Louis Vuitton, I recommend the Perry triple-compartment tote bag by Tory Burch. The bag comes in eight color options and designs with various features.
The dimensions are 36 x 29 x 13.4 cm; it is roomy and has organized compartments to place your items in particular pockets. It has a special centered zip pocket and removable protective metal feet with an included dust pouch. The bag is water-resistant and easily cleaned with a dry cotton cloth.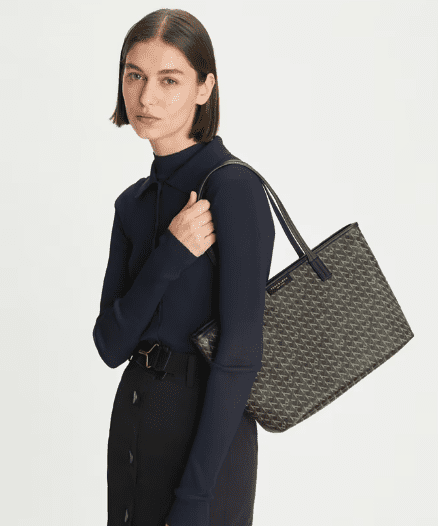 The positive reviews of customers and celebrity validation make it a hot deal. The price of Tory Burch bags is reasonable; they are a bit more expensive than other brands on this list but cheaper than Louis Vuitton Neverfull bags.
11. Bridge Anna Tote Bag 
The Bridge Anna tote bag is perfect if you are not a compartment pocket fan and need one major division to put everything in one place. It is famous for its one large main compartment, which can easily store big books, your laptop, and even your clothes. The dimensions of this tote bag are 39 x 40 x 4.5 cm, and a designer patterned skin which is nothing but the company's logo.
The straps are thick and robust, and the zipper closure is double-locked at the ends. Bridge Anna tote bags have long durability, classic style, and budget-friendly price.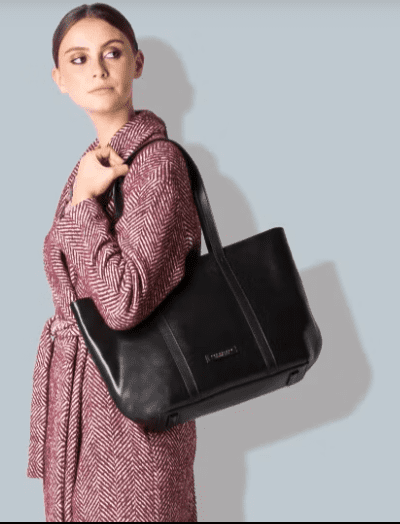 As mentioned, we do not present any fake copies in this list but suggest similar original products. In that case, you can purchase this product as it fulfills the basic requirements that one can look for in a tote bag at an affordable price.
FAQs | Louis Vuitton Neverfull Bag Dupe
Are Louis Vuitton Neverfull bags waterproof?
Yes, the manufacturing material of the Louis Vuitton Neverfull bag is water resistant. It can take spills without significant damage and remove stains with wet wipes.
What does it mean to be a "Neverfull" bag?
The term Neverfull indicates the spacious dimensions of the bag; no matter what size you purchase, your bag is roomy enough to never get fully stuffed.
Which size of Louis Vuitton Neverfull range is most purchased?
Louis Vuitton Neverfull MM size is the medium-size bag, the most popular one. It is often sold in more limited edition designs and materials than the other two sizes.
What are the cleaning tips for a Louis Vuitton Neverfull bag?
There are some essential steps that you may follow to keep your Limited edition Louis Vuitton bag good as new. You can use a Microfiber cloth to clean the dust gently. You can also use a damp cloth to wipe off the dust from the bag's surface.
Closure
Louis Vuitton Neverfull Bag is a prestigious range of leather bags with high price tags; not everyone can afford the brand. So, you can go with the top-mentioned Louis Vuitton Neverfull dupe; they are not any replicas; they are originals and have a lot of similar features and can give you a good leather bag experience at lower prices.