Are you yearning for a soothing hand care routine? When I imagine an aromatic liquid soap gently drawing out germs without stripping my skin's oils, I instantly picture Aesop Liquid Soap. However, paying $37 when I have 11 affordable options doesn't look like a great idea. If you agree, tune in to find the best Aesop Soap Dupe to level up your personal care game.
We live in a post-pandemic world where handwashing has emerged as one of the vital healthcare measures. However, constantly washing hands causes dry skin, possibly leading to itching, flaking, or bleeding.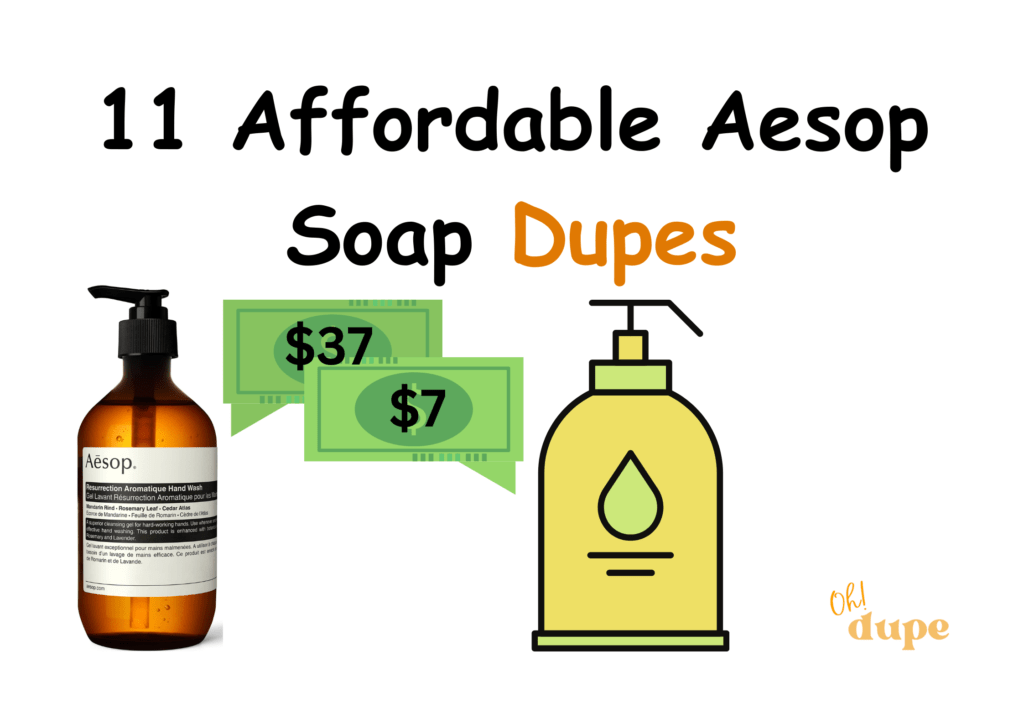 According to the research article published by the American Academy of Dermatology, "Frequent handwashing may cause open wounds in the skin and can allow bacteria and other germs to increase the risk for infection."
This resulted in the emergence of personal care brands that began manufacturing gentle and moisturizing hand soaps, amongst which Aesop's Resurrection Aromatique Hand Wash tops the list with its non-toxic and anti-drying formulation.
Aesop Soap Dupe | Affordable Aesop Alternatives
Aesop was founded in 1987 with the sole aim of offering skin, hair, and body care solutions of the finest quality. Infused with plant-derived and lab-approved ingredients, Aesop has come a long way. Its meticulous and detail-oriented curation, topped with efficacy and sensual satisfaction, has gradually made its way to high-end powder rooms and upscale public spaces.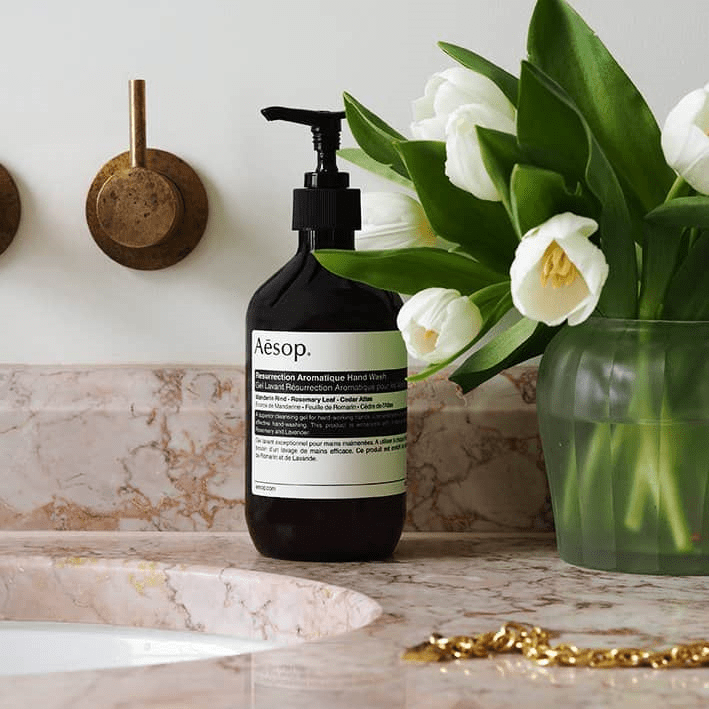 However, many people find it overrated and pricey. A spectrum of the population has shunned this liquid soap due to its inconvenient clogging pump and the commonness of the scent. So, for those not so impressed by Aesop's Resurrection Aromatique Hand Wash, here are 11 reasonable deals to try out now! Read on to have the best Aesop Soap Dupe.
The first liquid soap that makes a brilliant dupe to Aesop's Resurrection Aromatique Hand Wash is from Method. Established in 2001, it is a healthy soap brand. Manufactured with non-toxic raw materials and sustainable packaging, the brand is environment-conscious. Their collection's Vetiver + Amber foaming hand wash is as aromatic as the original soap. It comes in a sleek, counter-worthy bottle.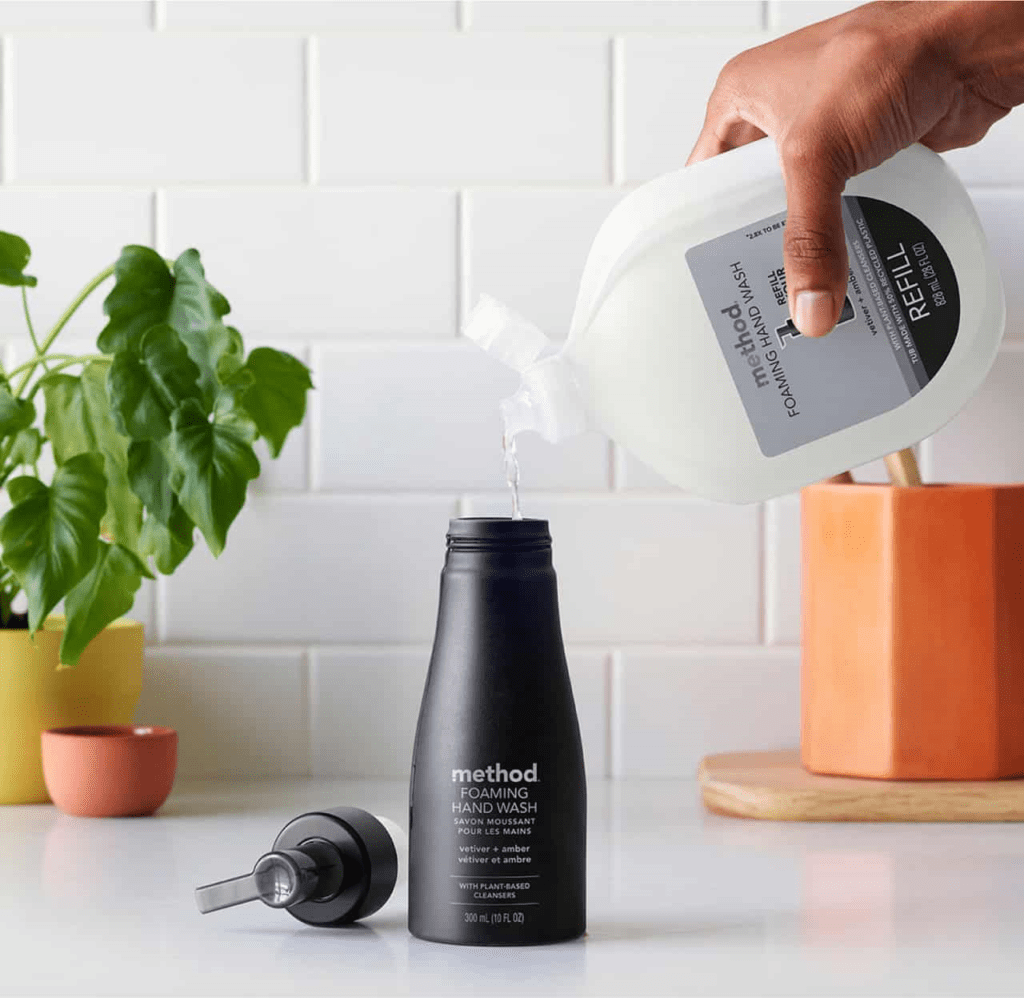 Key Details
Price: $7
Ingredients: Aloe Vera Extract, Citric Acid and Glycerin
Plant-based cleanser
Foaming hand wash
Pros
For soft and smooth hands
Subtly scented
Sleek bottle design
Convenient and cost-effective
Cruelty-free and environmentally conscious
Cons
The hand soap has mixed reviews.
Claiming to have 98% naturally derived ingredients and organic extracts, we have Baylis and Harding's Oud, Cedar, and Amber Hand Wash. Infused with the richness of essential oils and plant-based ingredients, the scent is rich, woody, and aromatic. Moreover, the hand wash is dermatologist-tested and approved by the Vegan Society.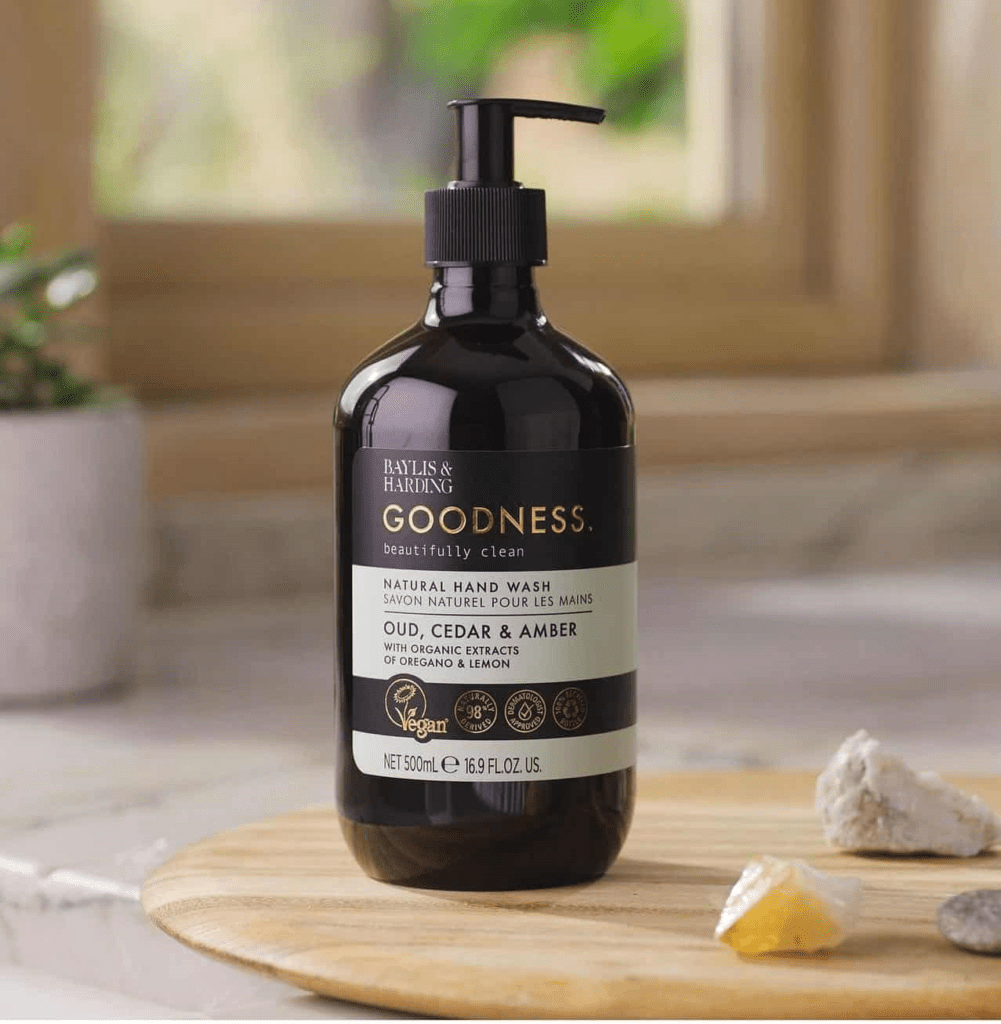 Key Details
Price: $6
Ingredients: Lemon Fruit Extract, Oregano Extract, Patchouli and Sandalwood Essential Oils, Glycerin and Panthenol
Scents: Oud, Cedar, and Amber
Pros
Plant-based formula
Vegan
Biodegradable packaging
Free of dyes, parabens and silicones
Cruelty-free
No mess pump
Dermatologist tested
Cons
Most people find the scent strong.
The refillable glass bottle gives a minimally aesthetic look to your setting. Priced at just $18, the Revitalizing Mandarin and Cedarwood Oil Hand Wash is made with chosen botanical ingredients, including Ylang Ylang and Rosemary Oil. Not only does it help you sanitize your hands, but it also keeps them hydrated and revitalized with a fresh scent.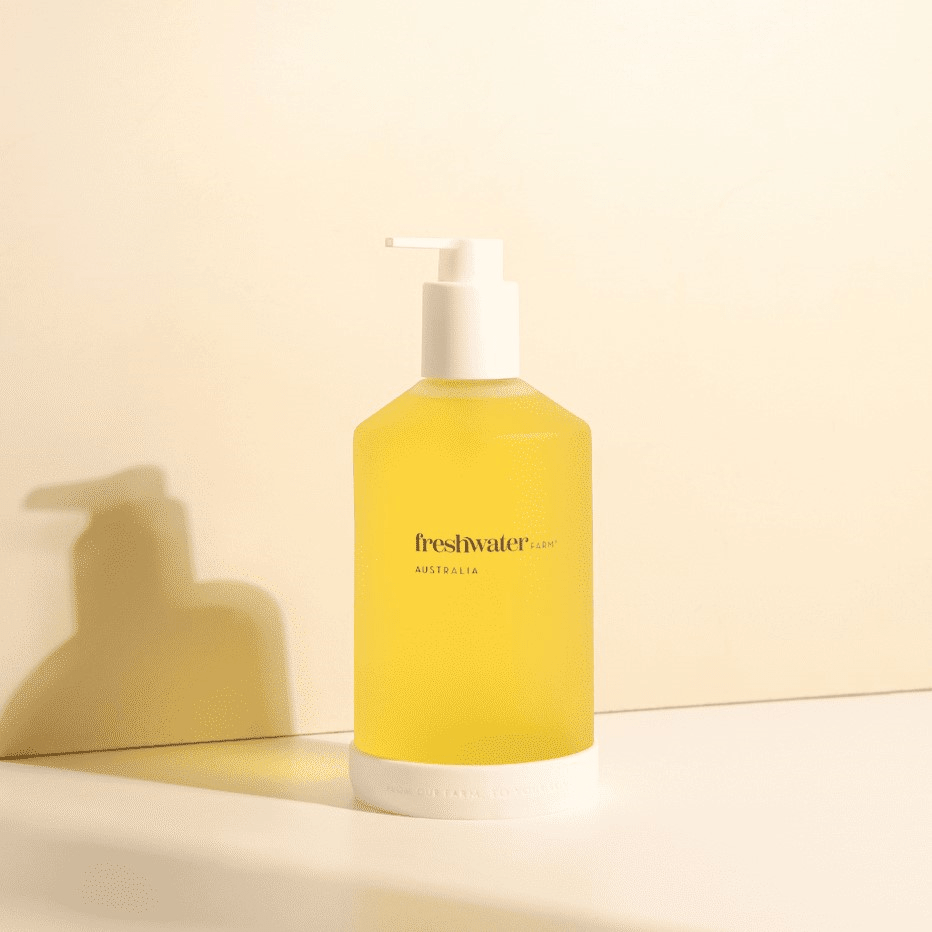 Key Details
Price: $18
Ingredients: Orange Oil, Mandarin Oil, Rosemary Oil, Cedarwood Bark Oil, Clove and Cinnamon Oil, Ylang Ylang Flower Oil, Australian Olive Fruit Oil and Vitamin E
Refillable Glass Bottle
Pros
100% naturally derived
Skin-friendly ingredients
Revitalizes skin
Vegan
Sustainable
It looks elegant and aesthetic
Cons
There are scanty reviews available online.
Most small-scale personal brands are inspired by high-end products and create similar products but rarely market them. However, Element Brooklyn is one of those unique brands that label themselves as an affordable alternative. Even though it is not affiliated with or endorsed by Aesop, it has publicly declared itself a dupe in the form of a refill pack. The fragrance, consistency, and formula replicate the original Aesop's Resurrection Aromatique Hand Wash.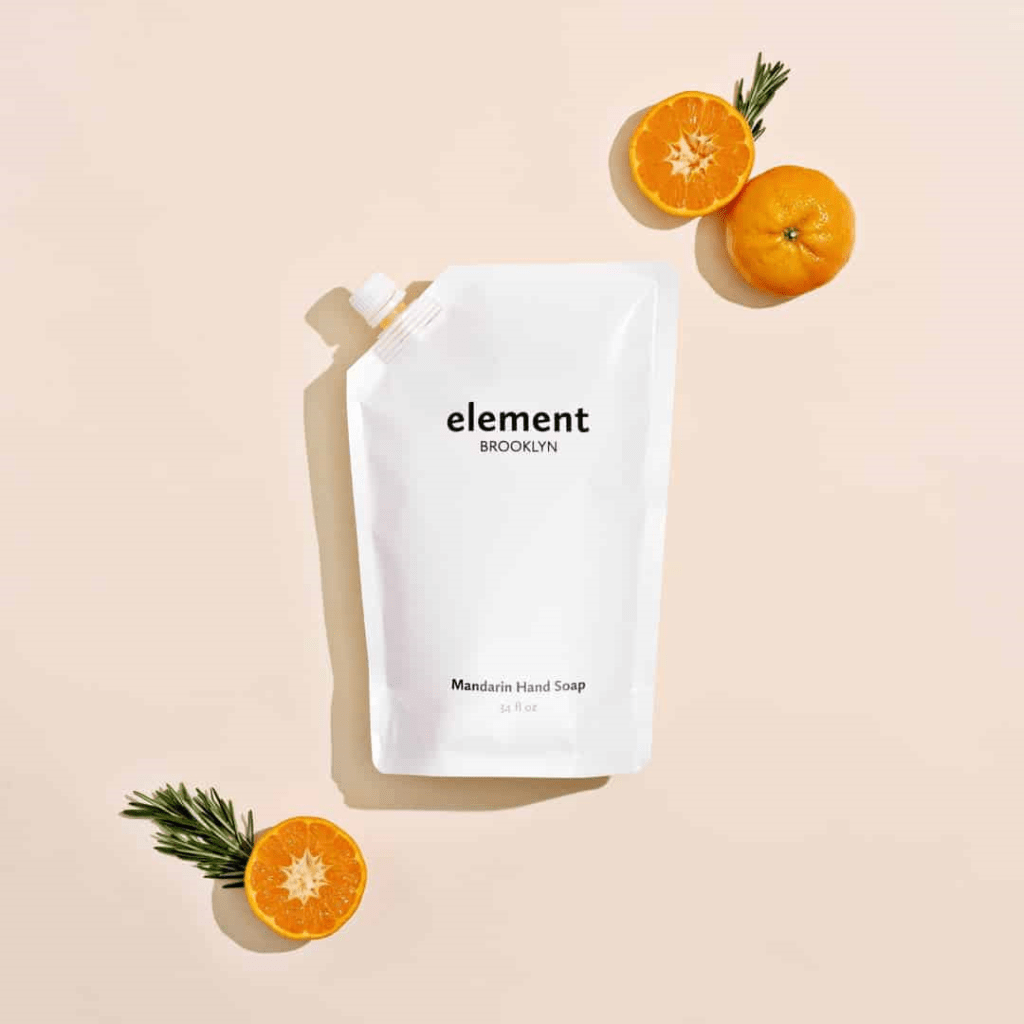 Key Details
Price: $22
Ingredients- Mandarin Orange Oil, Rosemary Oil, Lavender Oil, Cedarwood Oil, hydrogenated Castor Oil
Refill pack
Enough soap for two refills
Thin texture
Pros
Gentle and effective
It smells like the original Aesop
Affordable
Fruity scent and juicy consistency
Non-drying
Cons
The product contains sulfate.
Marks and Spencer's Apothecary Meditate Hand Wash is the bathroom essential you wouldn't want to miss out on if you love Aesop's Resurrection Aromatique Hand Wash. Apart from cleansing our hands and keeping them moisturized, its soothing scent maintains inner peace and sensual relaxation.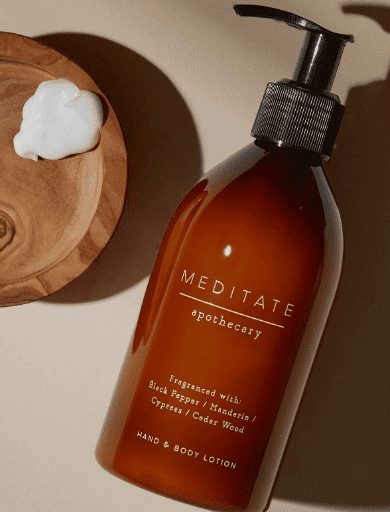 Key Details
Price: $6
Ingredients: A blend of Black Pepper, Mandarin, Cypress, and Cedarwood essential oils and Panthenol
Pros
Compatible to all skin types
Vegan and cruelty-free
Aromatically pleasing
Affordable and convenient
Minimal and stylish bottle
Cons
There are only a few customer reviews available.
The Everspring collection on Target is quite underrated. Recently, I checked out its hand care collection and was thrilled to find something rich and aromatic like Aesop. Claimed to be USDA-certified and non-toxic, they source their fragrances naturally with potent essential oils and plant extracts. The mandarin and ginger give out an essence similar to the Aesop's Resurrection Aromatique Hand Wash.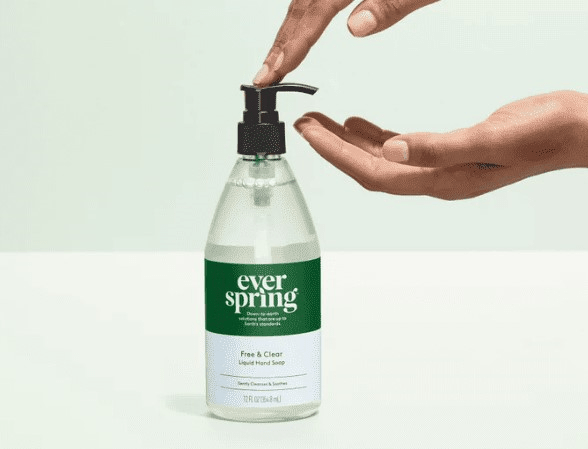 Key Details
Price: $3
Ingredients: Citric Acid, Plant Extracts and Essential Oils
Scents: Mandarin and Ginger
Pros
Gently cleanses
Clean ingredients
Cruelty-free
Biobased
USDA certified
Sustainably made
Cons
Some users find it drying.
Even though this liquid soap is a bit pricier, I find it comparable to Aesop Soap. Infused with hand-loving aromatic ingredients, it enhances the skin and leaves it looking radiant and refreshed. Not only does it impress your guests and kin, but it also keeps them guessing the incredible smell. The sturdy, sleek, and dark brown bottle looks aesthetic and appealing.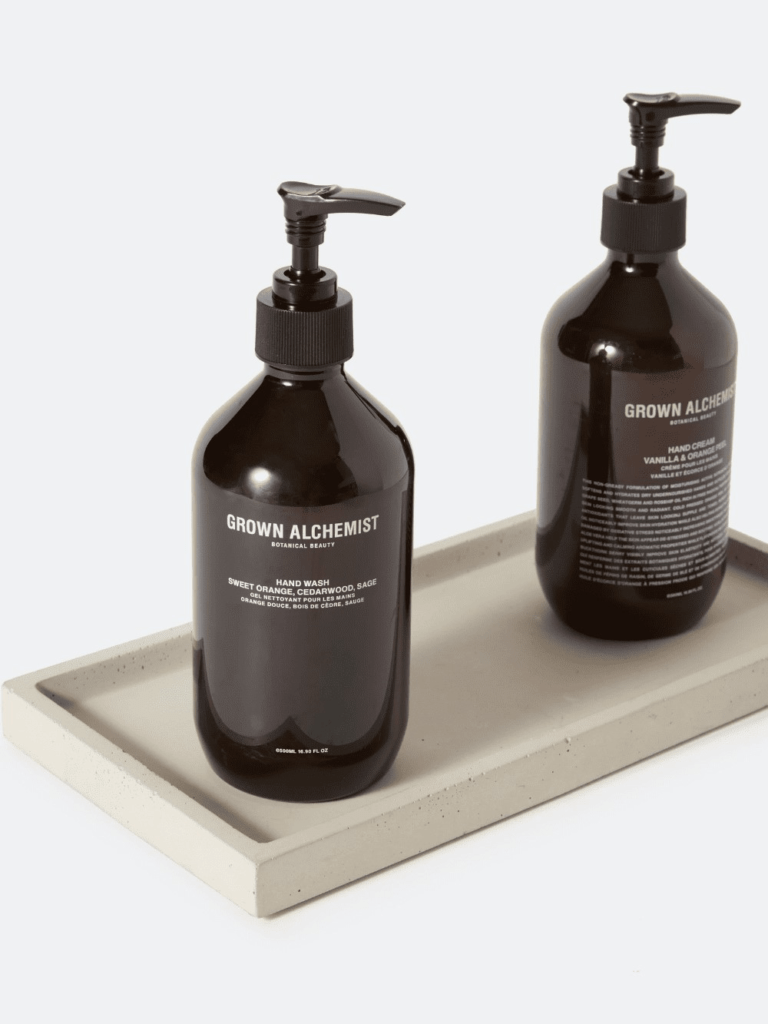 Key Details
Price: $30
Ingredients: A blend of Rosemary, Cedarwood, Fennel, Orange, Sweet Almond And Coconut Essential Oils, Vitamin E
Scents: Sweet Orange, Cedarwood, and Sage
Pros
Gentle and skin-softening
Cleanses, refreshes, and soothes skin
Uplifting aromatic properties
Cons
There are only a few consumer reviews online.
Manufactured in Sweden, the L: A Bruket Hand and Body Wash is a conditioning liquid soap that gently cleanses your skin with its comforting herbal and aromatic fragrance. The blend of rosemary, lavender, and sage essential oils is sensually satisfying, while coconut extracts work towards hydrating and moisturizing the skin. The dual-use liquid soap is a must-have if you find solace in scents.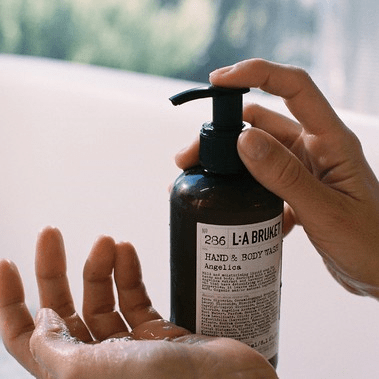 Key Details
Price: $28
Ingredients: Rosemary Oil, Lavender Oil, Coconut Oil, Citric Acid and Glycerin
Pros
Naturally hydrating
Desired foaming effect
Gentle and aromatic
Antioxidant-rich ingredients
Cons
Some people find the fragrance too strong.
Thankyou's Botanical Lemon Myrtle and Oat Milk Hand Wash is an excellent dupe to Aseop's Resurrection Aromatique Hand Wash. It resembles the warm citrusy fragrances as well as matches the formula. Sourced from clean, skin-protecting ingredients, it has a similar delightful scent and efficacy. Priced at just $11, it is a great deal.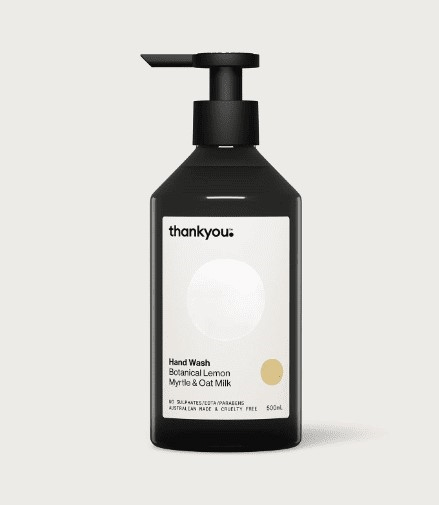 Key Details
Price: $11
Ingredients: Aloe Vera, Sweet Orange, Mandarin, Lemon Myrtle, Oat Milk, Chamomile Oil, and Calendula Oil
Scents: Citrusy and Delightful
Pros
Clean and natural ingredients
Effective cleansing
EDTA free
Paraben and sulfate-free
Vegan and Cruelty-Free
Sustainably made
Cons
There are no customer reviews.
If there's one hand wash that'll help you enhance your boring hand cleansing routine, it is none other than the Muse Apothecary Hand Ritual Nourishing Hand Soap. Moderately priced at $13, it offers a lot compared to the price. Infused with natural scents, it encompasses plant-derived ingredients and provides a creamy lather for a great cleansing experience. Moreover, it does not strip away skin's oils but leaves them soft and nourished.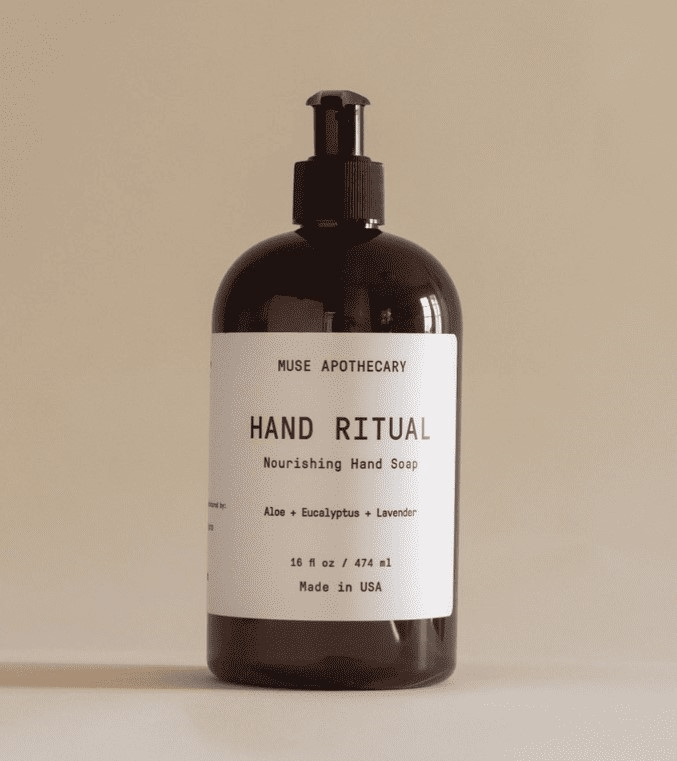 Key Details
Price: $13
Ingredients: Plant extracts and Essential Oils
Scents: Eucalyptus, Lavender and Aloe Vera
Pros
Botanically made
Luxurious cream lather
Refreshing soft skin
Buffs away impurities
Clean, vegan and cruelty-free
Cons
The consistency could be better.
Last but not least, we have the Hawthorne Invigorating Bergamot Hand Wash that is non-drying and hydrating. The gentle cleanser is free of toxic ingredients that dry out your hands and make them flaky. Furthermore, with replenishing ingredients like Jojoba, ginseng, aromatic bergamot, mandarin, and cedarwood, it is the ultimate Aesop Soap Dupe.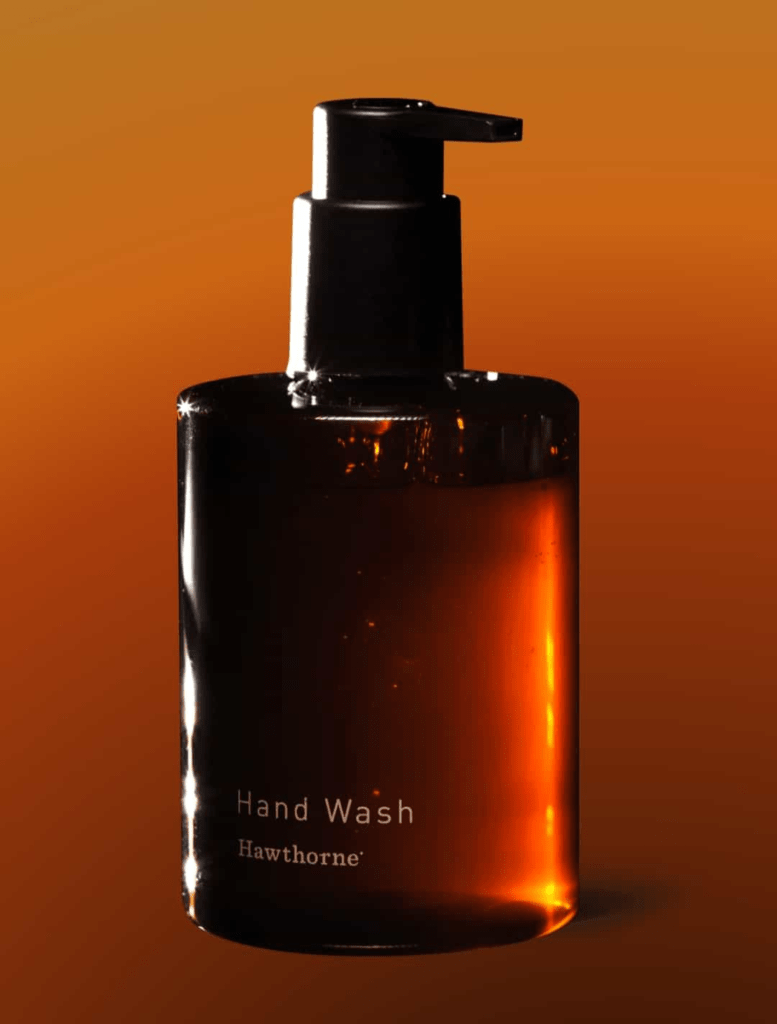 Key Details
Price: $17
Ingredients: Bergamot, Cedarwood, Mandarin, Jojoba, Shea Butter and Guarana Seed
Pros
Natural fragrance
replenishing formula
Non-drying and sulfate-free
Cleanses smoothly
Moisturizing and skin nourishing
Clean and cruelty-free
Cons
There are few user experiences available online.
4 Things to Look For in a Hand Wash | Aesop Soap Dupe
With a plethora of personal care brands advertising themselves as the best, finding the one that suits your skin is challenging, aligns with the aura, and keeps your hands clean. To help you choose clearly and buy the best, I have four power points for you to consider when purchasing a hand wash.
Formula
The formula of a hand wash is an essential factor to consider. Look for gentle and organic ingredients. Go ahead with buying hand soap if it contains Olive Oil, Goat Milk, and Essential Oils like Rosemary, Lavender, and Tree Tea. In contrast, avoid using hand soaps containing harmful preservatives such as Parabens, Sulfates, Alcohol, and SLS. Not only do they harm the exterior body, but they also affect the interior body.
Skin Type
Select hand soap according to your skin type. If you have rough skin, choose a product with ingredients that hydrate and moisturize your hands. Look out for sebum-controlling and non-comedogenic hand soap if you have oily skin. Furthermore, alcohol-based and over-scented hand washes may irritate you if you have sensitive skin. Consider reading the labels to look for specific allergens.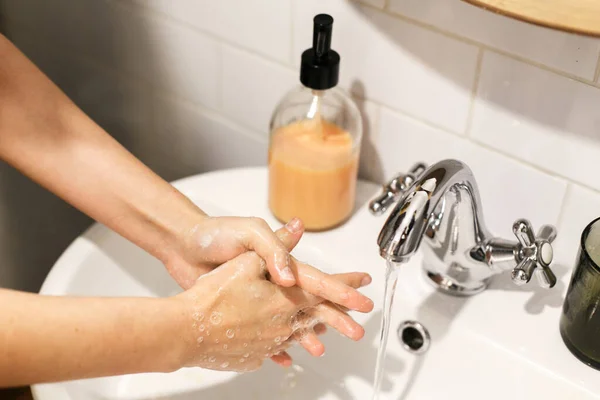 Scent
Many brands label their hand washes to be aromatic and sensually pleasing. Choose scents according to your preferences. You may want to match it with your powder room's aura or have a calming aromatic fragrance like vanilla and lavender. If you prefer fruity scents, consider hand soaps containing bergamot and mandarin.
Packaging and Design
Packaging and Design play a vital role if you are heavily inspired or yearn for a particular aesthetic for your bathroom. Minimally designed glass bottles look visually pleasing and make you want to use more. Consider choosing pump refillable bottles as they are convenient, and opt for a sustainable
Frequently Asked Questions | Aesop Soap Dupe
Is Aesop Soap worth it?
Yes. A lot of people find Aesop gentle and pleasing. Unlike most handwashes, it is mild and does not dry out your hands while keeping them nourished and moisturized for a long time. However, a part of the population finds it overrated and pricey.
How long does Aesop soap last?
Although a shorter expiry date is printed on the bottle labels, Aesop soap has a shelf life of 36 months. The best before is determined by the time of opening. However, the makers suggest the initial use to have the best experience.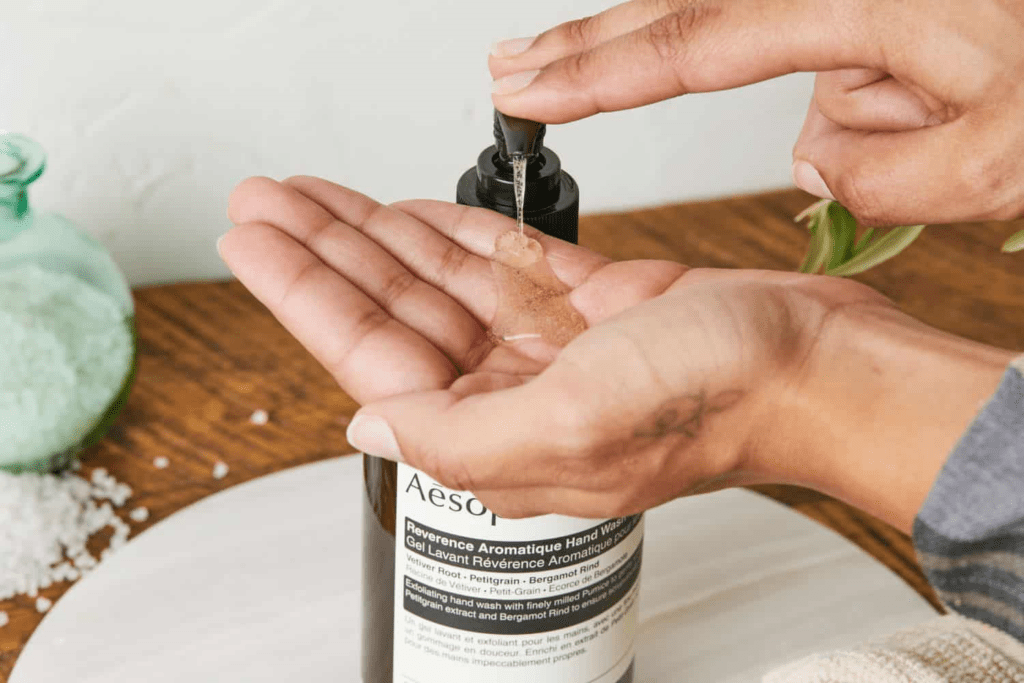 Why is Aesop so expensive?
Aesop is a symbol of luxury and status. Its incredible marketing strategies have made it the most sought-after brand amongst the elite. The ingredients, rich consistency, and fragrance are other vital factors that add to its extravagant price.
Which Aesop products are the best?
Aesop's Resurrection Aromatique Hand Wash, Aesop Reverence Aromatique Hand Balm, Aesop Parsley Seed Anti-Oxidant Serum, and Aesop Gentle Facial Cleansing Milk are some of the best Aesop products.
Which is the best Aesop Soap Dupe?
Baylis and Harding Oud, Cedar and Amber Hand Wash, Hawthorne Invigorating Bergamot Hand Wash, and Element Brooklyn Mandarin Hand Soap are some of the best Aesop Soap Dupe products.
The Conclusion | Aesop Soap Dupe
After COVID-19, handwashing has become an essential part of our daily routines. We constantly cleanse our hands in short intervals to keep our hands clean and bacteria-free. However, frequent handwashing causes skin drying and open wounds, making your hands more vulnerable to bacteria.
Thus, personal care brands like Aesop prioritize safe hand cleansing by infusing gentle formulas and soothing fragrances. However, Aesop is overpriced, making many people turn to cheaper yet equivalent alternatives.
I have mentioned 11 affordable alternatives for Aesop's Resurrection Aromatique Hand Wash in this article. I have also attached a short buyer's guide to help you find the best Aesop Soap Dupe.