In today's progressive era, Technological involvement is witnessed in every sector. Lululemon swiftly tech clothing is a fusion of technology and fabric that will change your preferences while purchasing your Gym fits. It is a Silverescent technology powered by X- static. The fitting is comfortable and an ideal match for your workout sessions.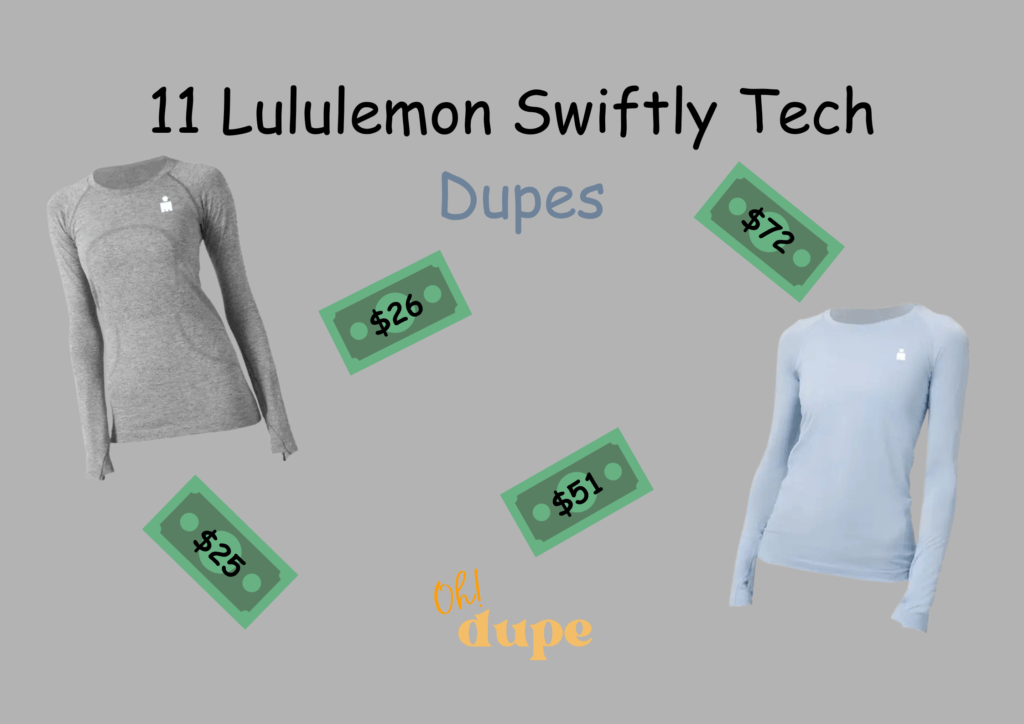 But let's admit that the greater the advancement, the more the price. Not everyone can afford to dress expensively for their exercise routine or daily wear. So, here is the list guiding you to the best Lululemon Swiftly Tech dupe.
How I selected the Lululemon Swiftly Tech Dupes?
Our research team performed a detailed analysis concerning Lululemon Swiftly Tech dupes so that we can provide you with the accurate information you are looking for.
We review all customer reviews, compare various companies' products, and put them in one article. I have used some of the mentioned dupes, and our editorial and research team gathered the rest. Our agenda is to clear your mind clouds regarding the brand and save some of your money. 
Why is Lululemon Swiftly Tech So Expensive?
First, let us understand the need to search for Lululemon Swiftly Tech clothing dupes and why they are high-priced. The price of any product is directly related to its cost expenditure, and Lululemon's clothing material is a high-quality fabric.
It is prepared with an advanced method known as Silverescent technology which helps to prevent your gym attires from soaking in sweat. Other factors responsible for its high price tags are its innovative design, the brand's reputation in the market, and its heavy investment in advertising and promoting its products.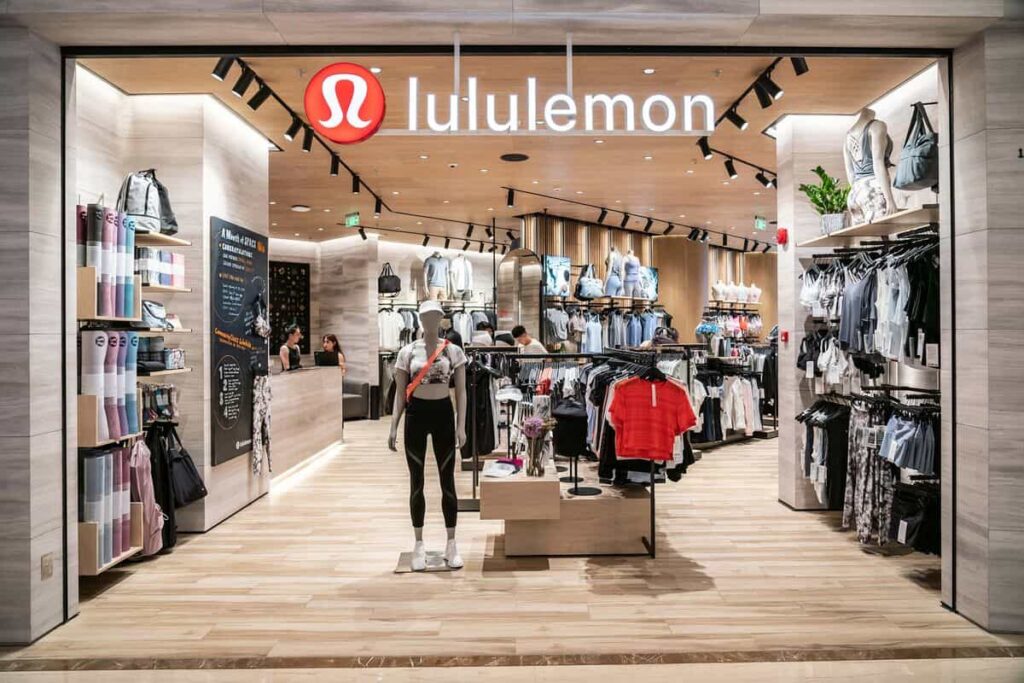 Now you must be wondering, is it worth the money? The product is well known in the industry for the durability and good quality of their clothing speak for themselves. But not everyone can afford their expensive activewear, so here I am presenting you some good quality Lululemon swiftly tech dupes at affordable rates. Self-tested and highly recommended products that will surely fulfill your requirement for a budget-friendly alternative to swiftly tech.
Lululemon Swiftly Tech Dupe
We live in a world surrounded by technology, from processed food to clothing; everything has been covered with advanced setups. Talking about clothing, if body odor bothers you a lot, you can wear Silverescent technology clothes that lock your body odor and save you from embarrassment in public. Of Course, it is costly, but there are alternatives available in the market that can give you a comfortable fit and the same features but at affordable prices.
Here's the list of 11 Lululemon swift tech dupes so that you can purchase techno-fits in your budget :
Claiming the top spot is Our Swiftly Tech Long Sleeve Dupe—an option that's been making waves for being the closest match, both in appearance and user experience, to the well-loved Lululemon Swiftly Tech.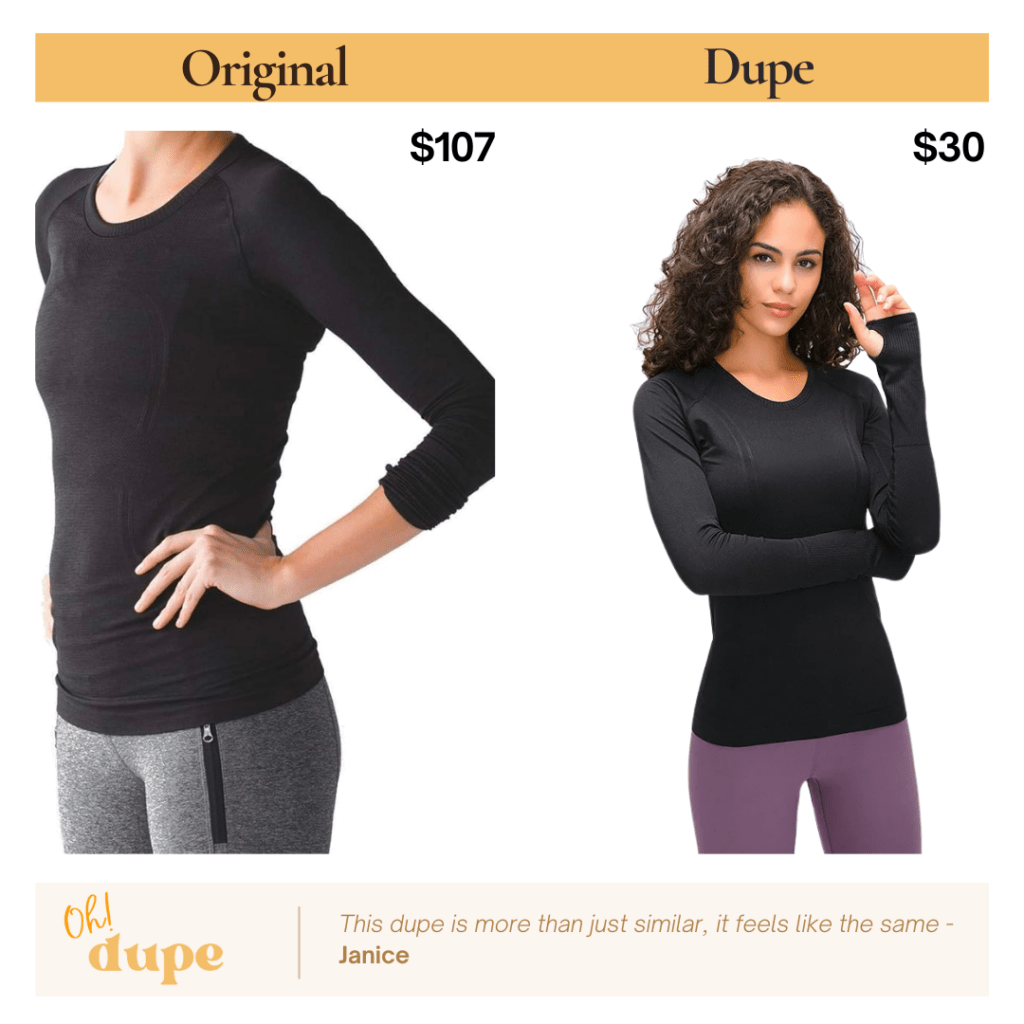 It's not just a copy; it's a reflection of what users appreciate most. The seamless design ensures irritation-free workouts, letting you concentrate on your fitness journey without the distraction of discomfort. Those subtle thumbhole sleeves add a touch of functionality without compromising on simplicity, aligning perfectly with the ease of the original.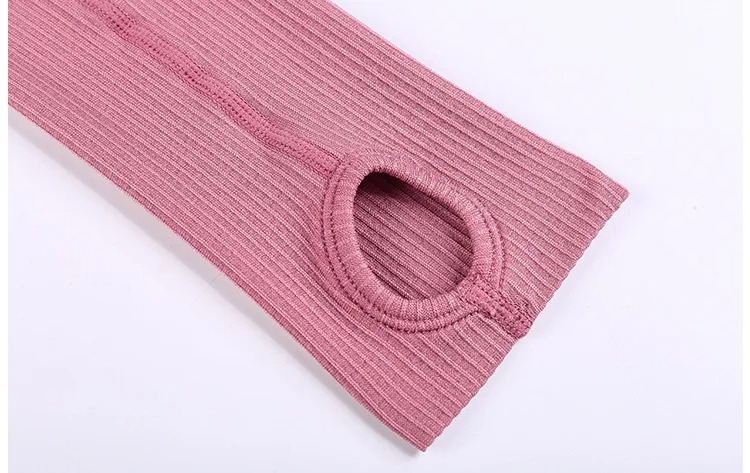 Peeling back the layers, the Oh Dupe Swiftly Tech Long Sleeve Dupe not only captures the lightweight breathability and flexible design of the Swiftly Tech but also presents a conscious choice for those mindful of their budget. This dupe is available at a remarkable discount, priced at just $29.99, a fraction of the original $107.
2. 90 Degree By Reflex 
Next on the list of top Lululemon swiftly tech dupe is 90 Degrees by Reflex, a fashion industry offering activewear for men and women in multiple sizes, colors, and various options in apparel. They claim to use high-quality fabric that locks the foul odor of sweat during your workout sessions.
They offer stylish and trendy fits, from classic black leggings to bold printed workout tops and t-shirts at affordable prices. The high waist powerflex leggings by 90 degrees have been recommended by several customers because of their excellent material that supports you in your yoga hours, is fitting, is easy to move in, and looks good on or off the yoga mat.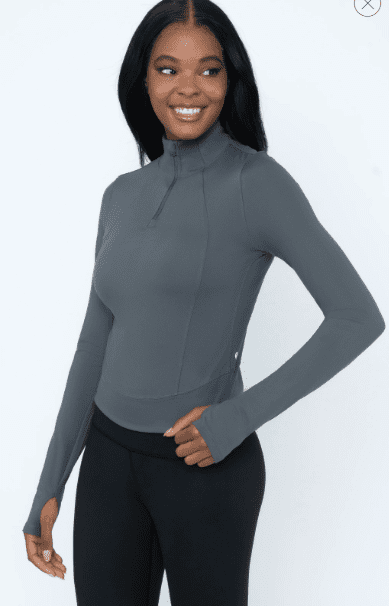 Lululemon is an established company, and 90 Degrees is newer than that. Still, they are gaining popularity among celebrities and Instagram influencers; their motive is not just to manufacture sportswear but to provide stylish clothing, attracting most youth and famous fitness enthusiasts. So you can trust the brand as an accurate dupe for Lululemon.
Disadvantages
There are a lot of complaints regarding the delivery issues. Customers claim they receive their parcels extremely late when ordering from an official site.
The fabric is also stiff and can not endure super intense workouts.
3. Core 10 
An Amazon-owned activewear brand, Core 10 is another well-known athletic clothing site recently launched in 2018 and is popular among people for its modern sportswear style at reasonable prices. They offer a wide range of sports bras, leggings, tops, and jackets for women in different sizes. Products by Core 10 share similar fabric features with Luluemon, but they have a unique feature: customizable leggings. Customers can select different waistbands, lengths, and colors to create a personalized effect on their pair of leggings.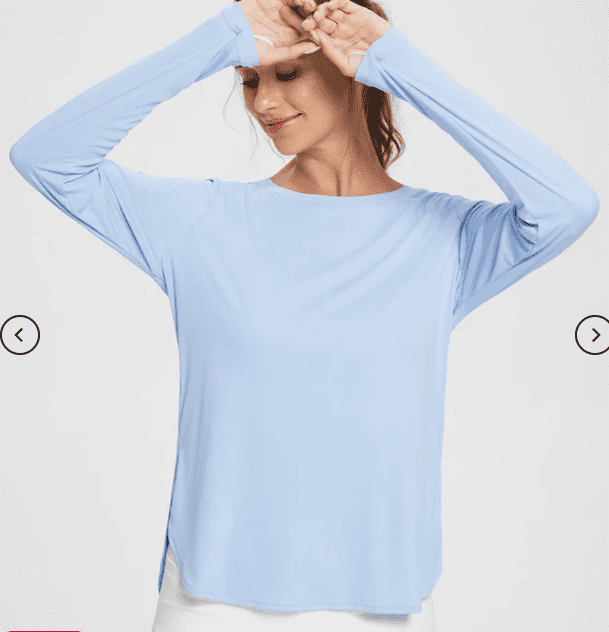 The prices are reasonable, and the fabric quality is generated with technological assistance, like Lululemon, which provides the best quality in clothing texture. Still, their prices are too high for most of the fitness crowd. So, for people who do not want to see themselves low on money and still require an excellent daily wear sports fit that will save them from lousy sweat odor and allow them to breathe while exercising, Core 10 is a perfect dupe.
4. Alo Yoga 
Following the list of dupes for Lululemon, the next qualified brand is Alo Yoga. It is a famous fashionable activewear using high-performing fabric. It is specially designed so that users will feel extremely comfortable, can stretch it as much as they want, and won't even cause any rashes to their skin.
Most companies that use a unique formula for creating sportswear forget to give attention to material that can cause harmful effects on the user's skin. Alo Yoga took care of that too. The brand's signature Airbrush fabric is a popular choice and is famous for its soft and smooth feel.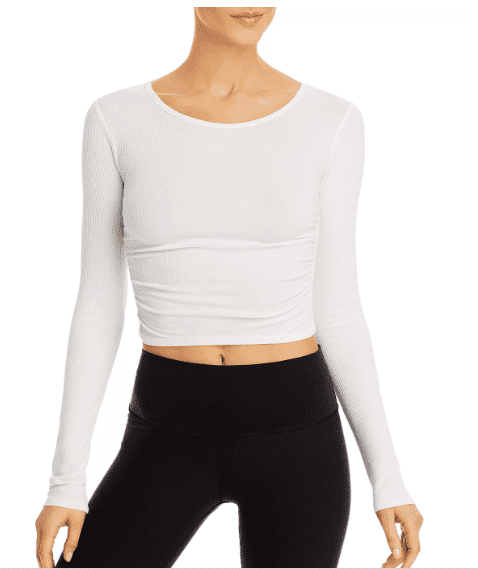 Alo Yoga has a strong focus on yoga along with manufacturing activewear. Lululemon has higher quality textures in their clothing and a wide range of options, but their prices are not budget-friendly, so people prefer low-price, high-quality brands, and Alo Yoga is one of them. Reviews are almost positive. Customers seem happy with the material of the clothes. Celebrities like Kendal Jenner and Gigi Hadid have also promoted Alo Yoga on their Instagram handles. It is a perfect dupe for Lululemon, with similar functions and a low price.
5. Yogalicious 
Yogalicious can be included in this list for not being an exact dupe of Lululemon but a better alternative for sports leggings. Yogalicious is specifically famous for its range of leggings for women. Lululemon is renowned for its highly advanced fabric, whereas Yogalicious is famous for its buttery soft material, which is highly preferable while performing yoga, being incredibly soft and comfortable.
People choose comfort over anything, and if prices are as low and affordable as the company's leggings, customers will be willing to buy again and again. They offer a variety of leggings like – Elastic free high-waisted leggings, Cut out 7/8 ankle leggings, and other products too, like sports bras, tops, and jackets.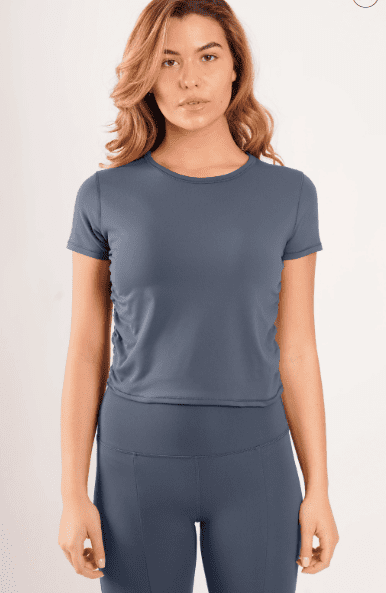 Yogalicious provides its customers with fashionable, affordable, and comfortable yoga wear. So, women who are more devoted to yoga and do not want to spend much on activewear can consider Yogalicious as their idol dupe.
6. Stretchery 
Stretchery joins the list because of its unique strategy of manufacturing the fabric. The company focuses on eco-friendly and sustainable athletic wear for men and women. Recycled polyester and organic cotton are their top picks in the material. The brand is famous for its ethical production methods.
The range of variety in their activewear is not as extensive as Lululemon's collection, but still, they provide style and comfort in their leggings, shorts, bottoms, sports bras, and tops. They also sell other accessories on their official website, like- Organic yoga hand towels, Yoga essentials, Tote bags, etc.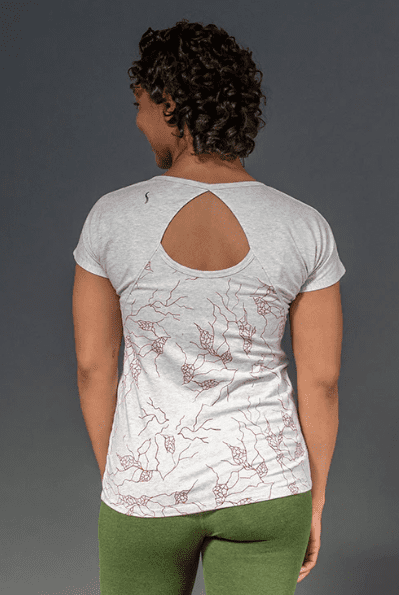 Lululemon is better in some aspects but is a lot more expensive. Customers are happy with the output that Stretchery provides them; they are affordable, eco-friendly, and comfortable. The brand you choose is your choice, but if you are a person who wants to save some pennies and also wants to behave well in the environment, you should go for Stretchery sportswear.
7. Gymshark 
A UK-based fitness clothing company Gymshark is famous for its sports apparel and accessories for both men and women. They do not project the same market as Lululemon, but you can take it as a dupe because both companies promise comfortable fits for workout and daily wear. Gymshark offers a wide range of T-shirts, leggings, sports bras, tops, shorts, hoodies, and backpacks.
Their products are highly known for their long durability and good quality. Gymshark does have a substantial social media influence on its sale of products. They also collaborate with famous Instagram influencers to promote fitness and inspire customers.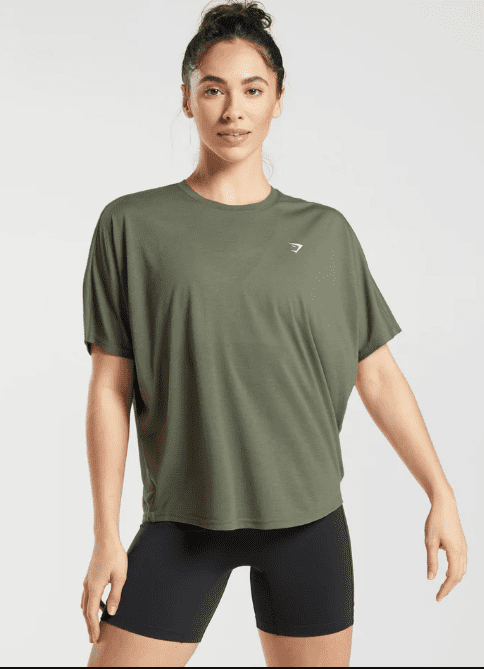 Compared to most Lululemon Swiftly Tech dupes, Gymshark isn't that affordable but shares similar features with Lululemon's clothing which is odor-locking and moist-absorbing technology.
In fact, we recently published an article about Gymshark Dupes where we focussed on overall fitness clothing. They claim to be sustainable and environmentally friendly because they manufacture recycled material. If you are looking for more extensive fitness clothing, you may try Gymshark but for swiftly tech, most would vote for the #1 dupe.
8. CRZ YOGA 
CRZ YOGA is a high-quality and affordable athletic clothing company manufacturing clothes for men and women—one of the biggest competitors of Lululemon swiftly tech. CRZ uses technical fabric and offers moist-absorbing, comfortable, and breathable sportswear.
The fabric used by Lululemon is generated from advanced technology, but sportswear by CRZ can be considered an alternative because of their similar features. The wide range of colors, styles, and various items like sports bras, yoga tops, T-shirts, bottoms, leggings, Pilates shorts, and other essentials.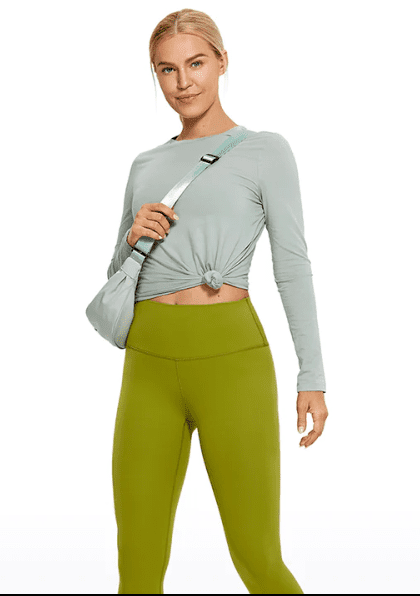 CRZ YOGA is a new company in the sports clothing industry, prioritizing high-performing materials and growing daily because of its affordable prices and stylish attires. People who do not want to break their banks enjoy similar features and clothes at half the rate of Lululemon with CRZ.
Disadvantages
Some customers have posted complaints on online stores regarding the sportswear's poor material and lousy stitching.
They do not offer a wide range of options in size as other activewear brands.
9. Girlfriend Collectives
The next brand on this list is Girlfriend Collectives, a sustainable fashion brand that uses recycled material to manufacture clothing only for women. They use recycled polyester and nylon from waste plastic bottles, fishing nets, etc. They ensure that their clothing is ethically produced and safe for customers.
They also use organic cotton in some of their products. Girlfriend Collective's range of products is designed for women of all sizes. They are cheaper than Lululemon but still are more expensive than the other dupes on the list.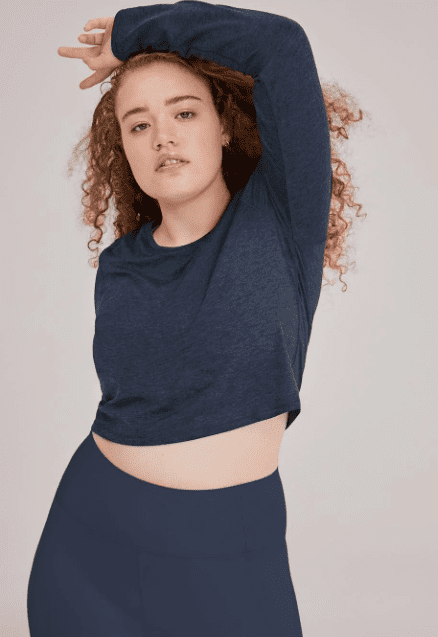 The product range of girlfriend collectives includes different types of leggings, tank tops, shorts, bodysuits, etc. They also have plenty of options in sizes from XXS to 6XL, which is rare to find in most of the brands. They are transparent about their production process and sustainability practices, making their products slightly expensive but worth the price. They are cheaper than Lululemon and can be considered the top Lululemon Swiftly Tech dupe.
10. Fabletics 
Another one that can be counted as the best Lululemon swiftly tech dupe is Fabletics, a clothing manufacturer that launches sportswear for men and women. They have an impressive range of products, colors, styles, and sizes. They offer plus-size customers numerous options, from basic attires to highly fashionable gym fits, covering every possible body standard. They have a unique feature of a personalized shopping experience, where customers can customize their activewear based on their style and fitness goals.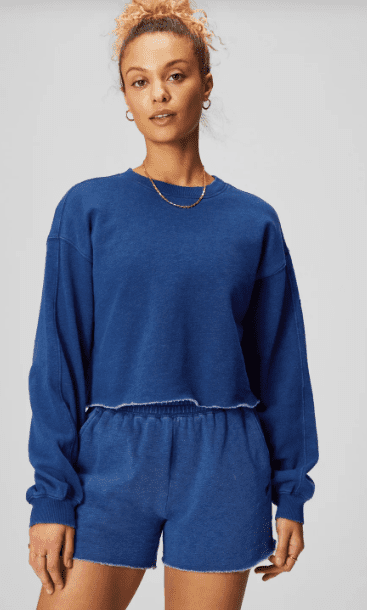 Lululemon is better by many standards but far more expensive than other athletic wear. Fabletics is a wise option for affordable products with several unique features.
11. Rhone
Rhone is a fashion activewear clothing company that prioritizes men's attires and clothes generated from effective materials like- Merino wool and technical fibers. There is a wide range of products like T-shirts, bottoms, joggers, jackets, etc. They state that their high-performing clothes are recommended for men's heavy workout sessions. Their unique production method is quick-drying and moisture-absorbing features which motivate customers to have heavy gym sessions.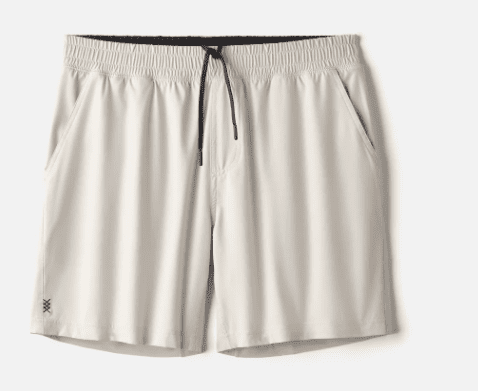 Lululemon generally prioritizes women's sportswear for yoga but also has a different section for men's essentials. Similarly, Rhone has a variety of choices in clothes, especially for men, at affordable prices. The price of Rhone is half of the cost of Lulalemon, so it is a budget-friendly option for men purchasing sportswear.
Sweaty Betty 
A British activewear company, Sweaty Betty, manufactures sports fit for women. They have a huge range of leggings, tops, shorts, jackets, etc. They also offer other accessories like- Yoga mats, bags, and water bottles.—a company with a creative range of clothes and other essential products. Lululemon has a wide range of products, prioritizing women's attires and activewear, so this is why Sweaty Betty can be taken as a dupe for Lululemon's products. Their super comfortable and perfectly fitting attires are highly recommended by women worldwide.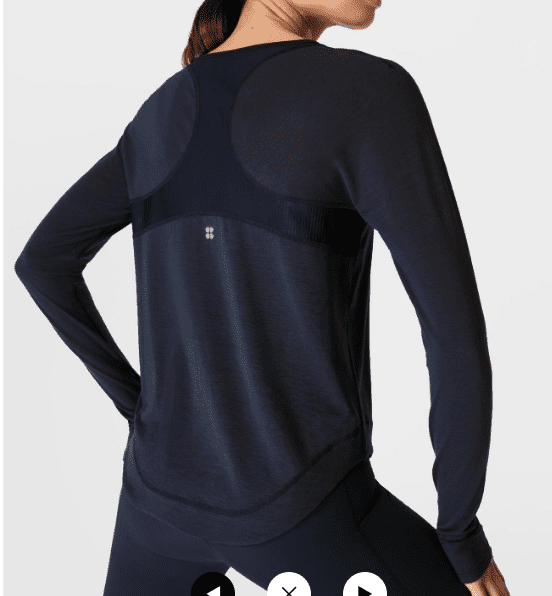 They are famous for their excellent customer service as they perform fast deliveries, quick exchanges, and instant money refunds in case of any inconvenience. Sweaty Betty has also launched some initiatives to reduce its environmental impact. They are less expensive than Lululmeon but deliver stylish and comfortable activewear at affordable prices with excellent customer service.
FAQs | Lululemon Swiftly Tech Dupe
What is unique about the fabric of the Lululemon Swiftly Tech brand?
It is an advanced-generated fabric that contains stink-stopping Silverescent material powered by X-statics. It absorbs the smell of odor and provides you comfort even in your heavy workouts.
Is Lululemon a polyester or nylon?
It is a fabric mix, and Nylon fiber takes the most significant portion of it, essential for long-lasting durability and moisture-locking features.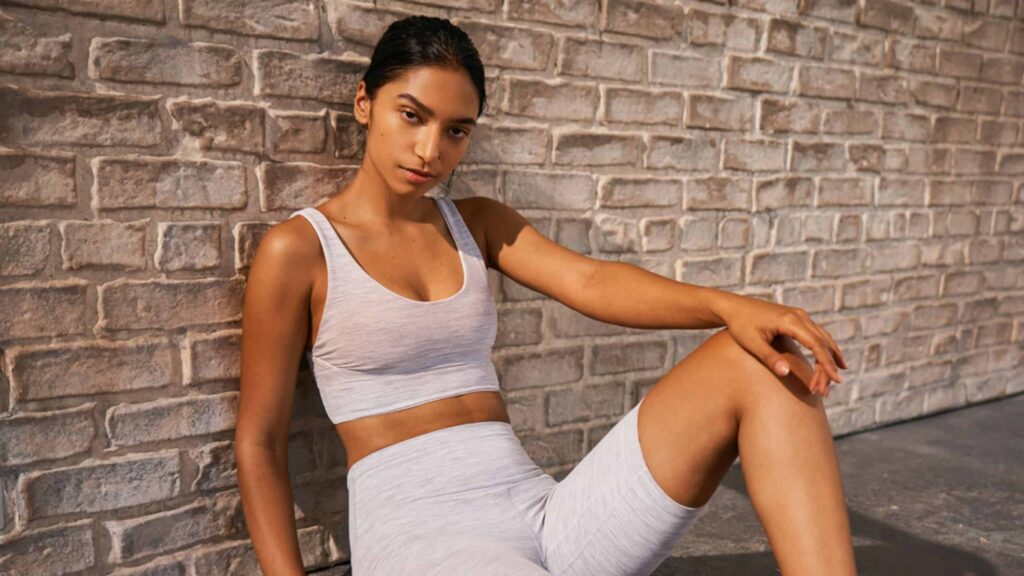 Where can we purchase Lululemon Swiftly tech?
If you are looking for sources to purchase official Lululemon outfits, just visit their official site or The Lululemon stores.
Are the dupes exactly similar to Lululemon's clothing?
No, they are dupes for a reason. There are some similarities in features and appearances, but the quality is better in Lululemon's sportswear.
Closure
After the fundamental research and analysis, we can summarize all the information as Lululemon is a highly advanced and expensive sportswear company, and everyone can not afford it. This does not mean they can not enjoy the unique and high-performing fabric, which is comfortable and perfect for any workout. Finding the ideal Lululemon swiftly tech dupe can get hectic, but what are we for? I hope these dupes help you get what you want within your budget.