High-profile makeup brands like Charlotte Tilbury are among the most recognized and recommended brands by celebrities and social media models. Not everyone can afford prestigious makeup products, but this does not end their dream makeup look journey.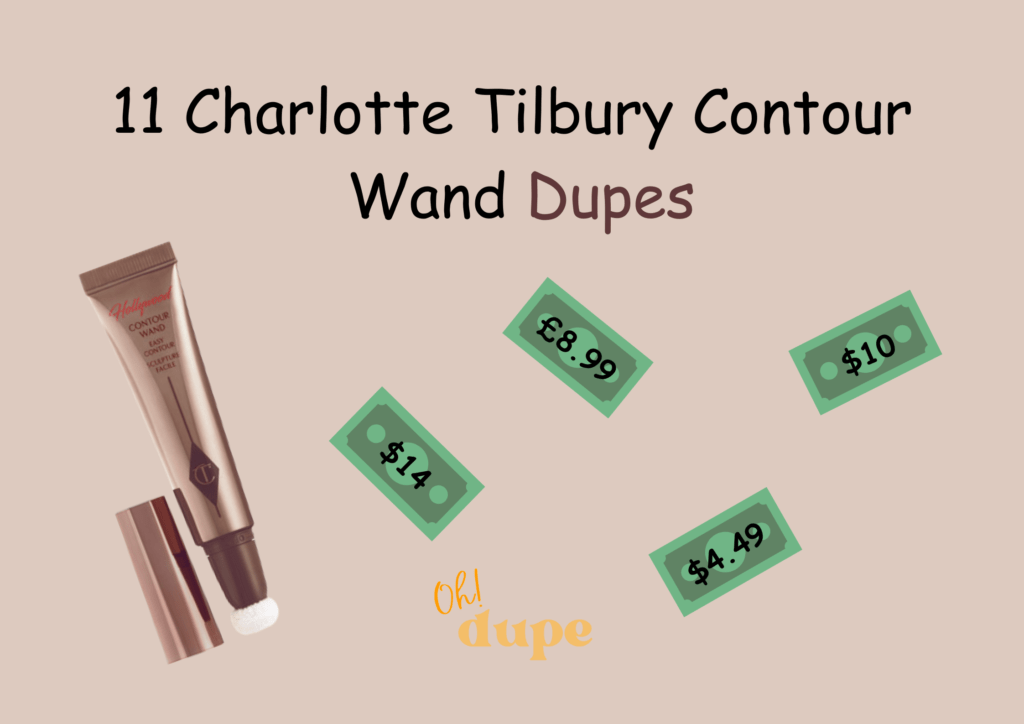 Many reputed and trustworthy alternatives are available in the market, which can not replace the product but benefit you with similar features. But how to find those alternatives? Are they worth the money? Are they safe for you? We have curated this guide to decide which Charlotte Tilbury dupe you should use.
Why Should You Trust Our Website?
Before moving ahead, I would like to assure our audience about the data on our website. Our team tries to convey accurate information and useful facts through our reports. We want our customers to choose the right products for themselves. With hours of research and comparison between various products, we sum it up and present it to you. Our sources are tested and trusted, Our readers are our priority, and we make sure to take care of that.
Finding The Best Charlotte Tilbury Contour Wand Dupe
We all know how vital contour is in our makeup routine. Charlotte Tilbury contour wand, or you can say Hollywood contour wand offers you the best contour quality one could ever ask for, But the rates fly high in the price graph. No one can stop you from becoming an ideal makeup artist, not even your low budget. Numerous glam products can help you with quality and quantity at reasonable prices.
Here is the list containing some of the high-quality, low, price products that are pocket friendly and can enhance your makeup game.
Charlotte Tilbury's contour wand is one of the trusted brands with high prices. You can use the Maybelline instant age rewind hydrating concealer as a Charlotte Tilbury Contour Wand dupe. The unique formula consists of Butylene glycol, Glycerin, and other highly beneficial ingredients that give your skin a natural finish and saves you from ugly cakey patches on your face. Maybelline made the contour's texture as smooth and creamy as possible, making it easily blendable. A perfect partner for your glam looks even when you are running late.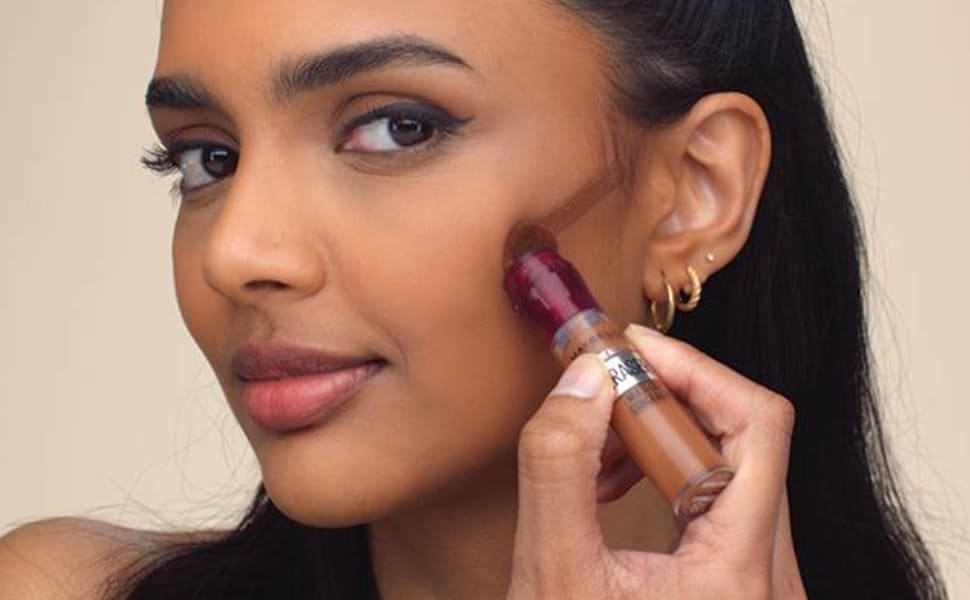 The hydrating concealer comes with a sponge applicator that feels identical to the Hollywood Contour wand's sponge applicator; it gives you a similar experience at a much lesser price. Perfect looks are affordable; there is no doubt about that. Do not confuse yourself with the product's name; it is a concealer, but the variety of shades and highly pigmented effect sculpt your face per your requirements. This concealer comes in 18 shades, so you can choose what suits your skin most easily.
Disadvantages
You can not apply setting powder after this as it can crease the applied areas.
The applicator is not a hygienic option out there.
Another alternative that can be used for good quality at an affordable price is the Wonder Stick by NYX. People reviewed this product positively on various online market platforms. So If we talk about the packaging, it is a stick-like structure with dual specialization, which means there is a contour on one end and a highlighter on the other. It does save you money from buying a separate highlighter, as you are experiencing the benefits of two products at one price. The applicator is a soft brush that delivers an appropriate amount of liquid on your cheekbones in a single stroke.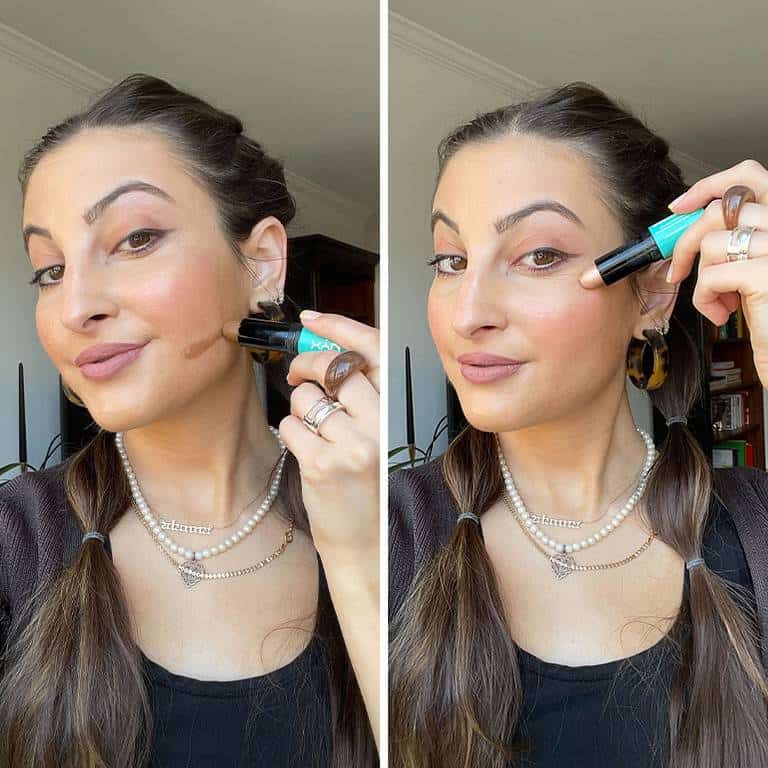 Specialists ensure that this product is safe, even for those who have sensitive skin. It is easy to blend, and ultra-hydrating ingredients do not create an extra shiny layer on your skin as it is a contour-specific product. It enhances your base layer with a matte finish. The price is also genuine, so it will not leave your bank broke for sure. In short, glam looks are your cup of tea with such affordable and pocket-friendly products.
Disadvantages
The product's ultra-thin consistency, so you must apply it several times to get the contoured face.
It does not give the moist appearance most customers look for in their contours.
The L'Oreal brand is quite famous for its hair care products but also has earned respect for its glam products. Since we are searching for the best Charlotte Tilbury contour wand dupe, how can we miss the Infallible long-wear shaping stick by L'Oreal Paris? The unique formula consists of SPF 27, gives you full coverage on your face, polishes your facial features, and defines the contoured area pretty well.
The advanced manufacturing technique of this product turns out to create a feather-weighted experience after blending the applied contour on your face so that your glamorous look won't feel like 10 pounds hanging around your face. It can stay up to 24 hours and is perfect for a long day makeup routine.
Nobody wants to carry substantial vanity boxes here and there; everyone seeks small-sized and travel-friendly products to feel confident anytime, anywhere. L'Oreal knows what their customers need; this shaping stick is perfect in size to fit in your bag conveniently. As you can see, the list of features is long, but the price is small, so this product is worth your spending.
Disadvantages
They lack variety in skin shades, releasing only 5 shades.
It is not oily-skin-friendly because of its after-dewy effect.
The competition is quite demanding, and every dupe is better than another. Following the trend, another product joined the list for being a real example of "cheap and best" products. A miracle launched by Wet and Wild is The MegaGlo makeup stick, which is low in price and delivers multiple features that can save you money. The packaging makes it seem like a crayon, and it is small in size, so it is easy to hold and draw contour lines on your face. The liquid formula is creamy in consistency but still reflects the powder finish on your face.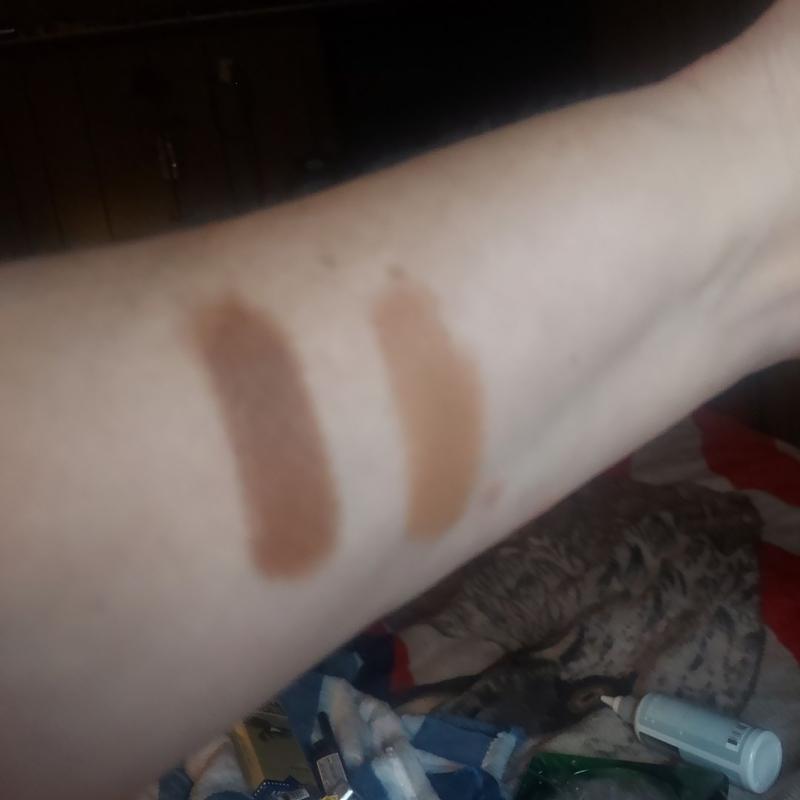 Everyone wants a travel-friendly makeup kit, so feel free to add it to your other essentials, not because of its tiny appearance but also its multitasking capability. It is a contour stick, but you can use it as a concealer, too; it will give a good lift to your cheekbones, jaw, and other areas. It can be used as a color corrector also. It is cheap but still delivers the best contour experience. Purchasing a MegaGlo makeup stick by Wet and Wild is a fair deal and worth spending.
Disadvantage
The only issue the product can cause is clogging your pores, which may not result well for many consumers.
If you have sensitive skin, then this stick is not for you.
Another participant in this battle of low-price, high-quality products range is the fast base contour stick by makeup revolution. The product promises a lightweight texture and natural finish; it is hydrating enough, making it an ideal choice for dry skin. Most people with oily skin texture look for a product that feels like a feather on their face and must not cause any sweat; they can use it but must apply a fine amount of primer before this layer.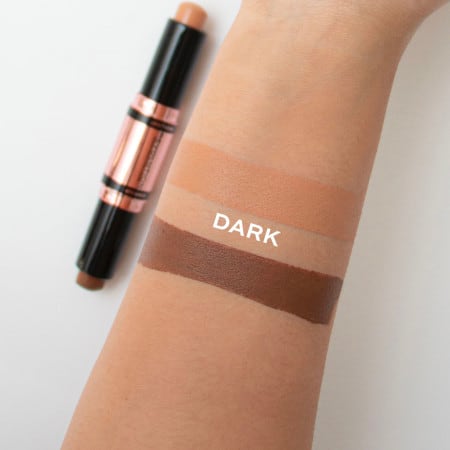 It has a stick-like structure and extra smooth tip making it easy to apply, and it is also a hygienic way of using skin products. It has dual ends – highlighter on one side and contour on the other, saving you from spending another penny on highlighter. The product is highly recommended when you search for expensive contour dupes.
Disadvantages
The downside of this product counts as a failure to provide the exact shade as shown in the description on different shopping apps.
It is not ideal for oily-skinned people as they must apply tons of primer before using it.
Flower Beauty Lift and Sculpt brand is owned by Drew Barrymore, a popular actress and a famous identity in the makeup industry too. She launched a contour palette at a reasonable rate that fulfills your low-price, high-quality need for makeup essentials. This is not an exact alternative for the Charlotte Tilbury contour wand, but it can still be used for a better contour experience.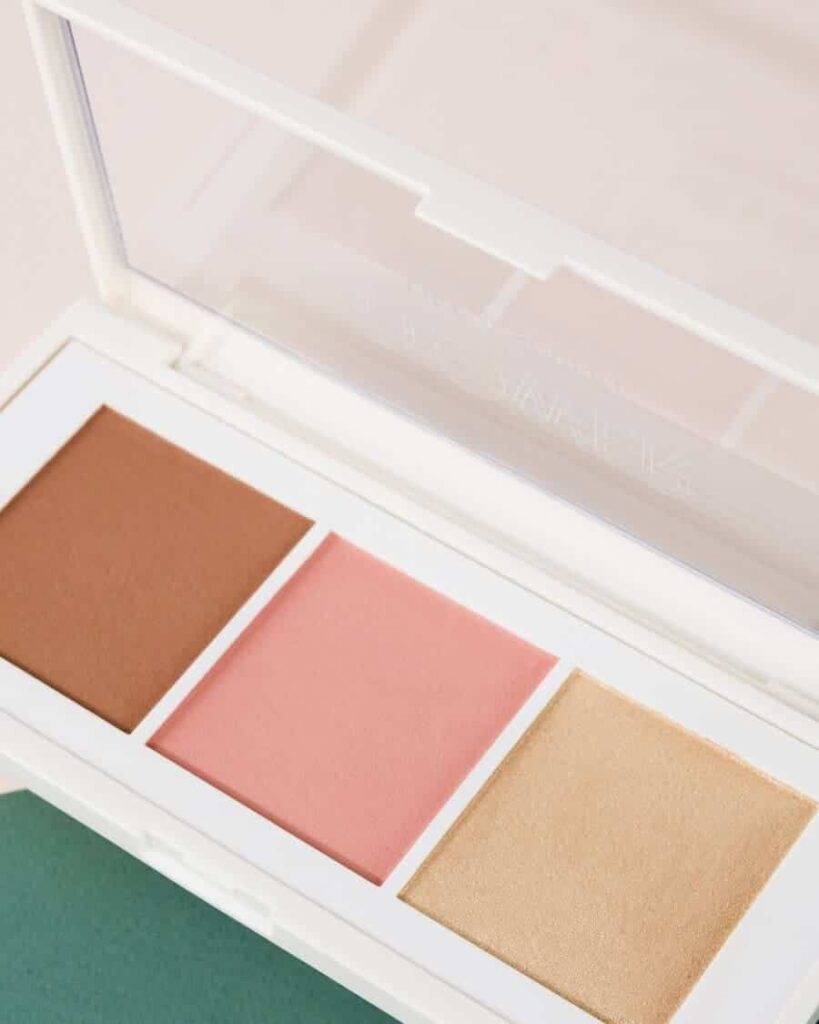 If we talk about packaging, It contains 3 sections- contour, highlighter, and blush, which saves you money. The shades this product is available in are: light to medium and medium to dark. The texture of this palette is soft and powdery. You may need to be careful about how much you take on your brush or blender. It is easily blendable, though, and enhances your facial features.
Disadvantages
The palette is low on variety. It provides a choice of only two shades in palettes which is extremely low.
Customers have also submitted complaints about the delivery of defective pieces.
The following product on the list is the creation of Milani Cosmetics. This product is a hot trend these days, and it is also an excellent alternative for contouring your face. The contour stick has multiple functions, as it is famous for its blendable matte contour cream and highly pigmented liquid illuminator. It is a duo of highlighter cream and contour, two products at one price, and budget-friendly, right?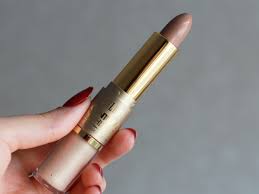 It is available in a lipstick-like structure, making it easy to apply, and it helps you to create a sculpted and highlighted look with accurate shade combinations for your skin. With just a few lines on your face and a few minutes of blending, your glam look is almost there. The consistency of the liquid is light, so it does not feel like a burden on your skin; what else a makeup enthusiast would need? The buildable shades of this product add glamor to any makeup or even a no-makeup look. The price tag is genuine to keep both your face and pocket happy. It's worth giving it a shot. You can add it to your cart.
Disadvantages
It is still not available in many countries.
Only available in 5 shades, which is not an ideal set of options for customers.
Another brand in the line of alternatives for Hollywood contour wand is Rimmel London Insta Duo Contour Stick. You can trust this contour stick with your face and your low budget. Discussing the packaging details could be more attractive, but what is inside is all we need.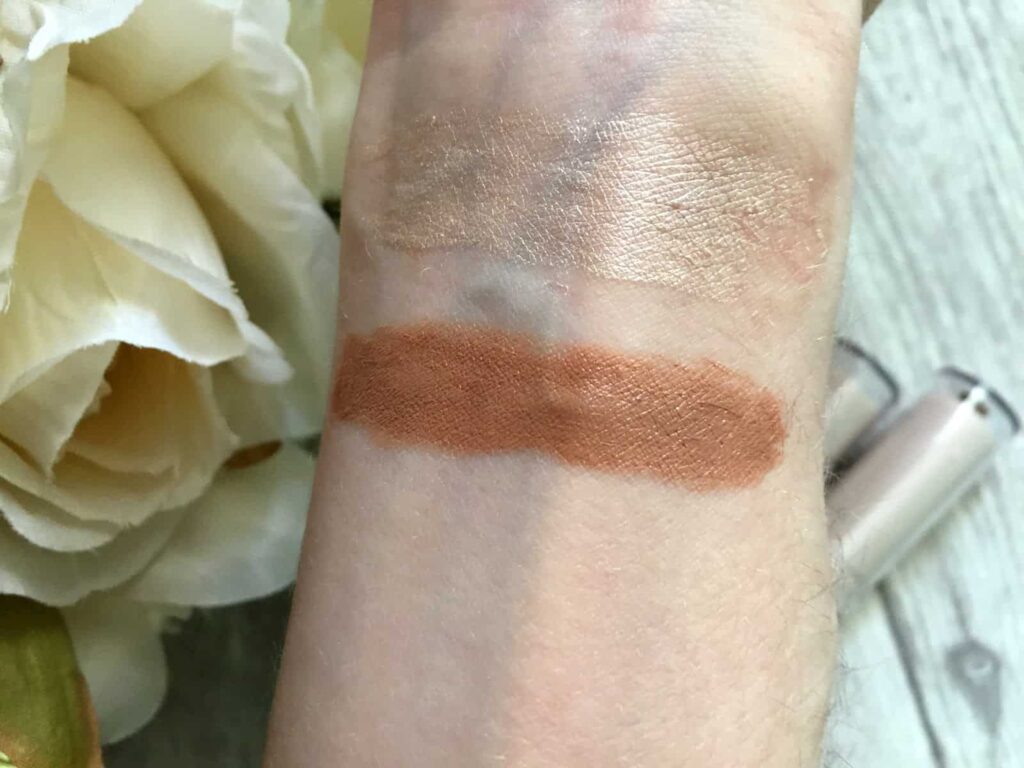 This is a dual-ended stick; this means contour on one side and highlighter on the other, another money-saving product here. If we discuss contour finishing, you can say it will give you your desired finishing on all marked areas on your face. It delivers a perfect amount of pigmentation, which defines your face as per your wish, and on the other side, a highlighter is not so recommended, but you can bear with it. It glides on the skin quickly and blends smoothly, so it will not disrupt your base. All in all,l this product can be used for perfect contoured face structure at a low price.
Disadvantages
The packaging is not so attractive as made straight out of plastic, which customers claim is unattractive.
It is only available in 3 shades, which leaves customers with a limited number of choices.
Barry M Chisel is a well-known brand; customers highly recommend its products. One of the most famous and most used products is their cheeks contour kit. Let me explain the details to you. It is a kit consisting of two sticks – one stick is contour which is highly recommended even by social media influencers, and the other is the highlighter, not so favorite but usable.
This product's texture got titled super blendable creamy consistency, which is friendly to all skin tones and gives a perfectly sculpted finish. The effect of this contour on your face is a highly pigmented shade that enhances your glam look and a matte finish.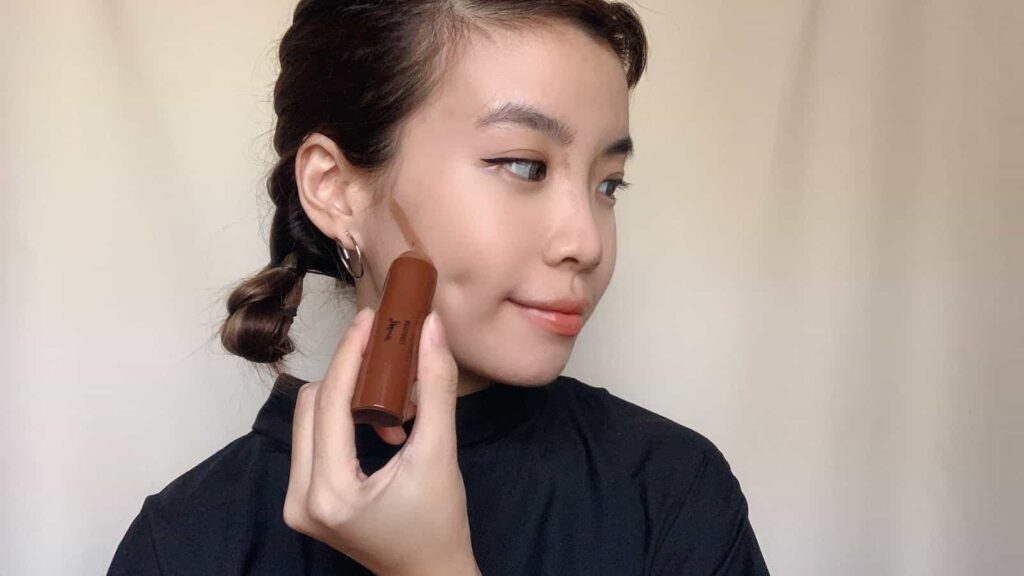 This stick has a crayon-like body and is thick compared to other highlighters and contours available in the market. They have settled on two shades – light to medium shade and medium to darker shade which cover almost every skin tone.
Disadvantages
The highlighter is lighter in the shade, which does not match the audience's expectations.
It is a little hard to blend as you may require a few drops of essential oils to blend it well.
Super BB Contour Stick by Physicians Formula is a drugstore product. This is a not-so-famous and underrated product. The reviews regarding this stick differ from customer to customer. I would not categorize it as an exact alternative for a Charlotte Tilbury Contour wand, but still, it can work wonders in specific ways. The product carries SPF 30, which directs toward skin protection from harmful UV rays. Its packaging is unique, a tri-color stick having three different product layers divided in equal ratios. To add warmth, it applies three different product shades in a single glide: contour, highlighter, and a sculpting shade.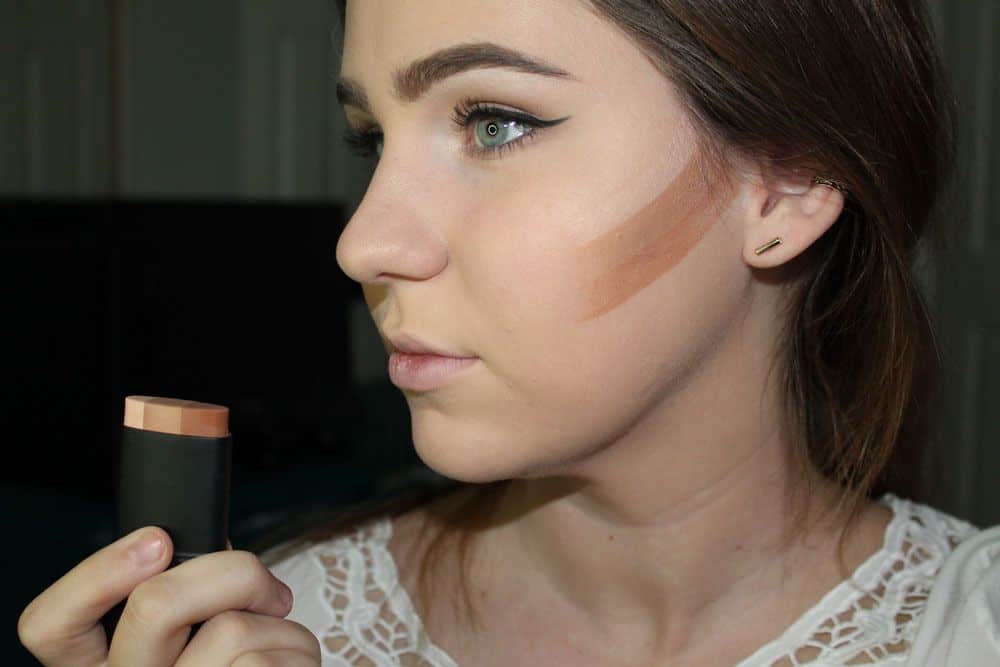 Super BB contour stick's formula has insta filter technology, providing a demi-matte finish to your skin, making it picture perfect. You can use it in makeup and no makeup looks. It is applicable in both. The price is genuine, so that it won't hurt your pocket. I will not say it's the best, but you can use it if you like the texture.
Disadvantages
Customers did not find the packaging helpful, as they were uncomfortable with three shades in a single application.
It is exceptionally thick and feels uncomfortable on the skin.
The other well-known name in the market for contour sticks belongs to KVD Beauty which is known for launching products as per customer needs and budgets. The packaging may look normal like any other regular contour stick but is a bit different, as its texture is present in the form of gel, which means it is light in weight and can be blended easily. Now don't worry about your foundation layer; it won't disrupt your base and will give a smooth finish to highlighted areas of your face. Ingredients like hydrogenated starch hydrolysate make this contour safe for you.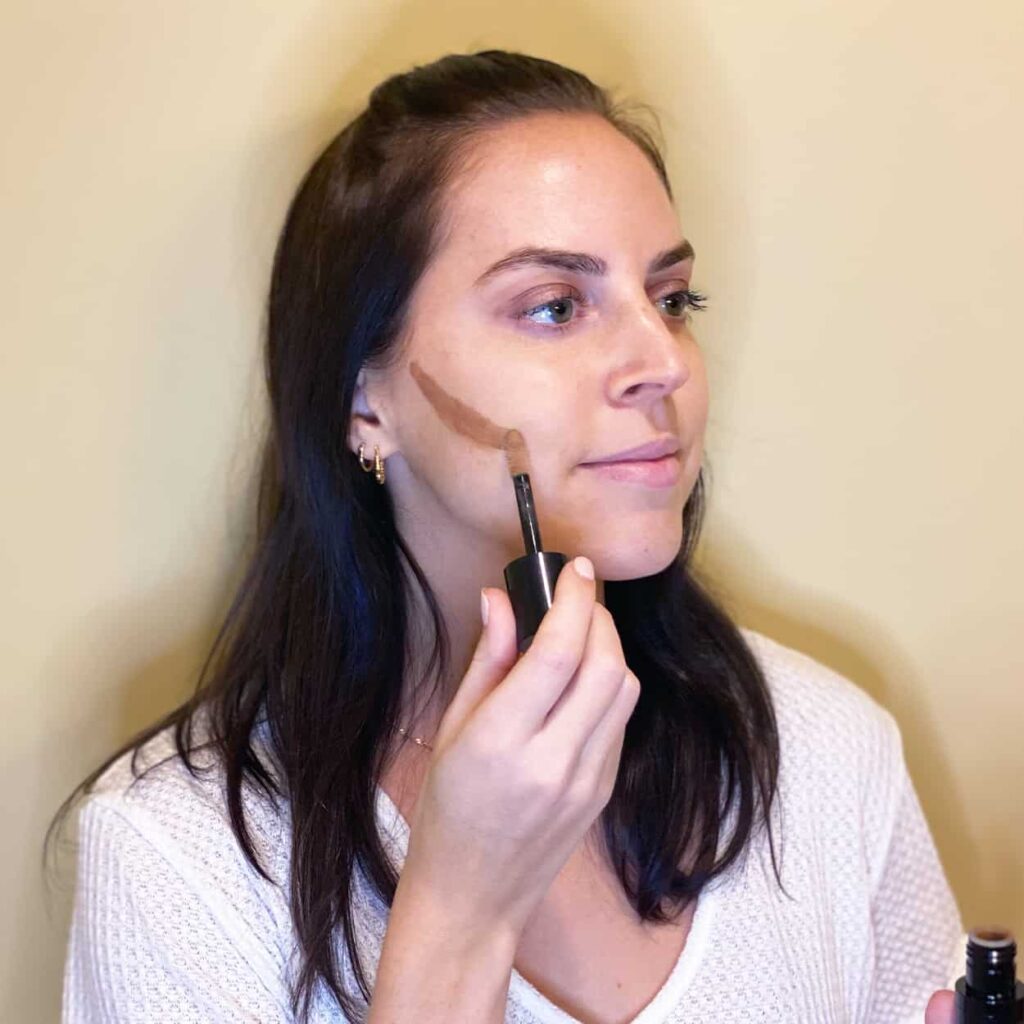 According to makeup experts and influencers, this product is perfect for beginners. Most women with fair-toned skin complain a lot about products turning their skin in the brown-bronze shade, which is hard to blend in, but this one is an excellent shaded contour and saves you from those too orangey and warm pigmented patches on your cheekbone and other marked areas.
Disadvantages
More expensive than average low-priced contour products.
It dries down quickly, so you need to blend it fast; otherwise, there is a high chance it can disturb your base layer.
FAQs | Charlotte Tilbury Contour Wand Dupe
Does the Charlotte Tilbury Contour Wand still exist on the market?
Yes, it is still on the market, there was a time when it was discontinued, but now they are back in the competition.
How long does the Hollywood Contour Wand last after application?
The Charlotte Tilbury Hollywood Contour Wand has no long-lasting effect but can stay on the skin for 6-7 hours.
Is the Hollywood contour wand worth the price?
The contour formula is excellent as it is easy to blend and sculpt your face correctly, but it is expensive if we talk about the price. The packaging of the product could be better. The quantity needs to be higher for the charged amount.
What shades are available for the Hollywood Contour Wand?
They are available in two shade options – Fair/ Medium and Medium/ Dark.
Is Charlotte Tilbury safe for sensitive skin?
The brand claims its product is skin-friendly, even for sensitive skin. They describe the presence of aloe vera and other skin-calming ingredients, which makes it effective for all customers.
Closure
Charlotte Tilbury contour wand is an excellent product, and many customers use it. Still, its unnecessarily high price makes it impossible to be approached by people who want to purchase it. But they can still have what they intend for; there are several options for them to choose as I have already listed them all in this article.